Canada 24 July: Rawdon, Quebec

Bashan and Julie Beaulieu, founders of L'Alliance des Nations
The World Harmony Run was once again invited to participate in the Sharing Party sponsored by 'L' Alliance des Nations ' held in Rawdon Quebec on July 24th.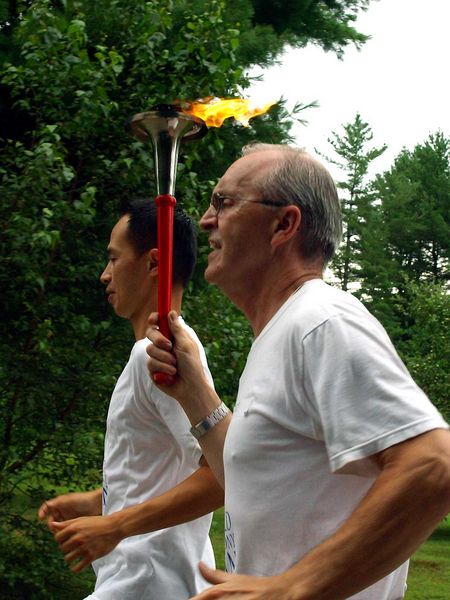 The UNESCO International Year for the Rapprochement of Cultures fit in perfectly with the ideals of the Sharing Party, which is to give as many cultural and spiritual traditions as possible the opportunity to share their similar vision through discussion and music.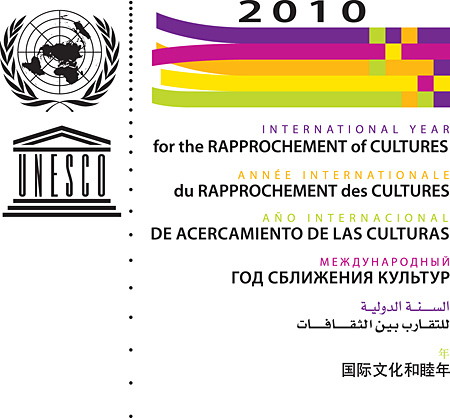 Among those present were members of various spiritual groups including the Baha'i, the Brahma Kumaris, the Krishna Temple, the Druids, the Greek Coptic Orthodox Church, Christian Pastor music group, Manbo Songwe Soleil from Haiti, Donald Parent, carrier of the sacred pipe, representing the First Nation and many others.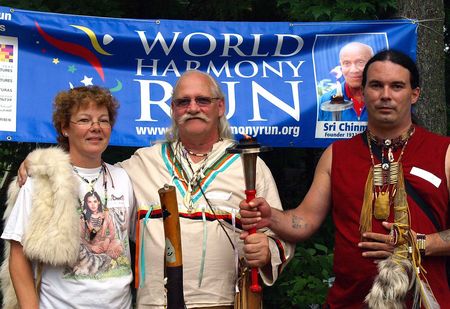 First Nations receive the World Harmony Run Torch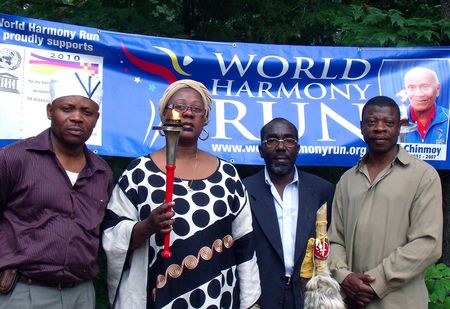 From Haiti, Members of Mambo Asogwe Soleil Levant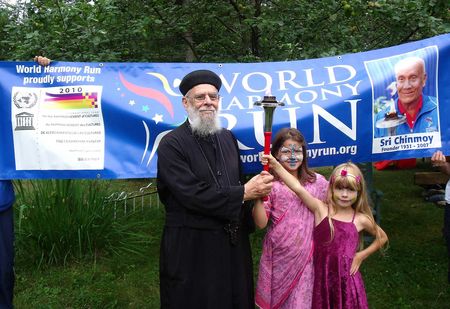 Mikhail Aziz, Coptic Orthodox Church sharing the Torch with children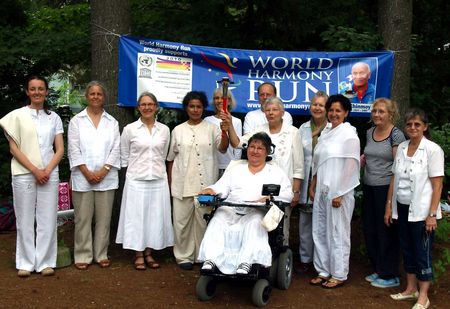 Brahma Kumaris join together with the World Harmony Run Torch

Baha members also greet the Torch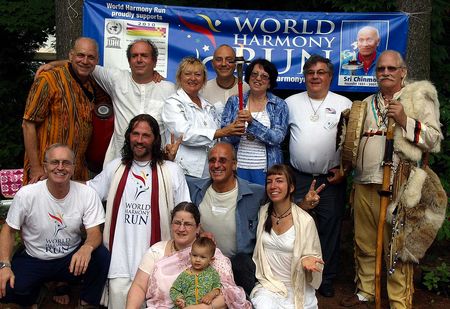 Bashan and friends
World Harmony Torch Bearer Awards were presented to Bashan and Julie, husband and wife, for their selfless work and amazing contribution to world oneness and harmony. Bashan Beaulieu, founder of 'L' Alliance des Nations, was inspired by the words of Sri Chinmoy, World Harmony Run founder, whom he met 20 years ago. Bashan hopes that one day this unique grass roots event will take place simultaneously in 108 nations.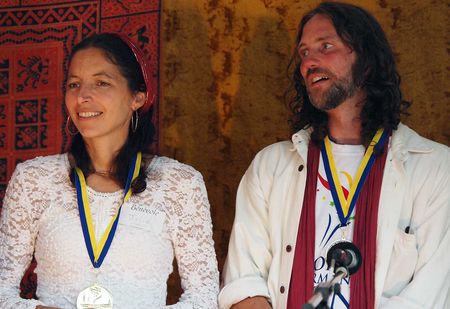 Julie and Bashan, Torch Bearer Award recipients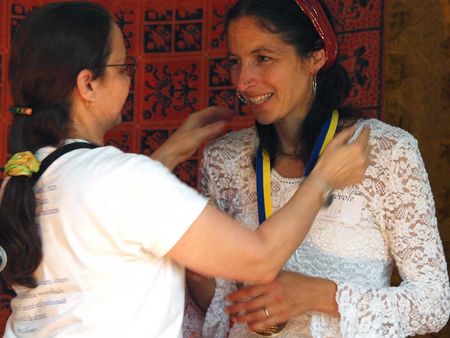 Julie receiving her Torch Bearer Award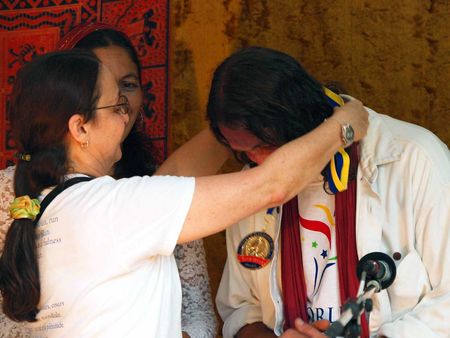 Bashan receiving his Torch Bearer Award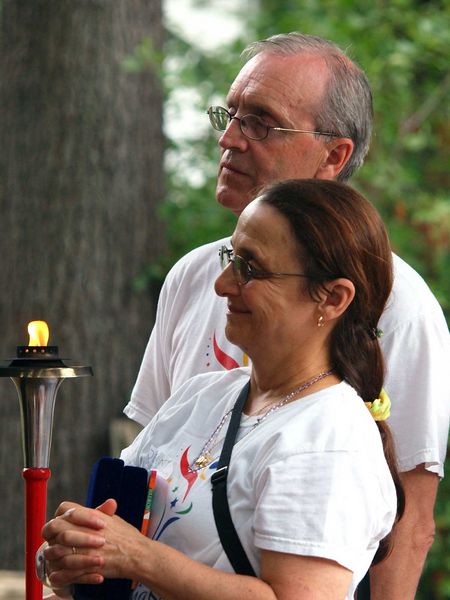 Devaki and Vidura Groulx, World Harmony Run coordinators from Montreal enjoy the moment
The day was filled with inspirational songs, chants and cultural dance.  Included among these were World Harmony Run founder, Sri Chinmoy's melodies performed by Sangit Surabhi of Ottawa and the Pavaka Ensemble of Montreal.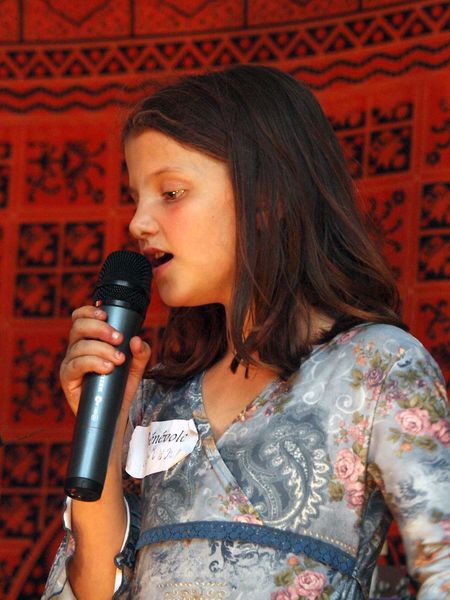 Galena sings her own composition about harmony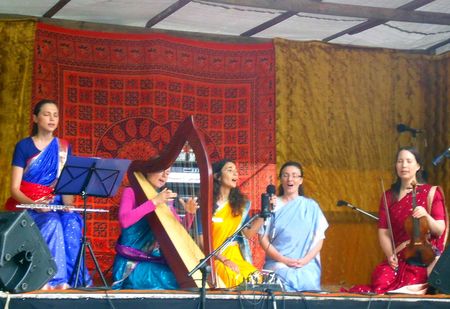 Sangit Surabhi performing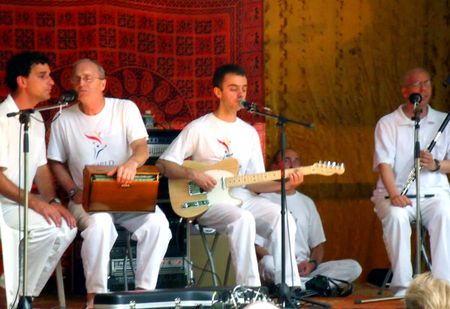 The Pavaka Ensemble performing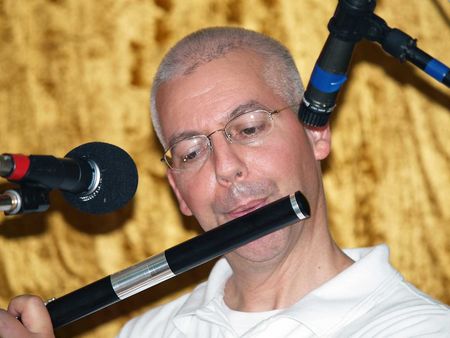 Sukhdev the inspired floutist from the Pavaka Ensemble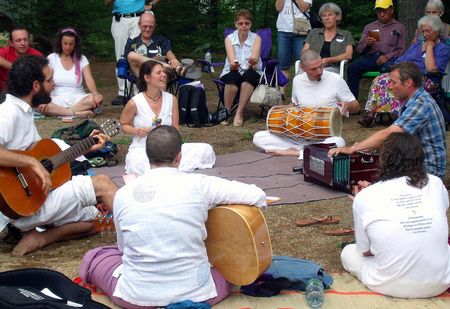 Noble Path sing along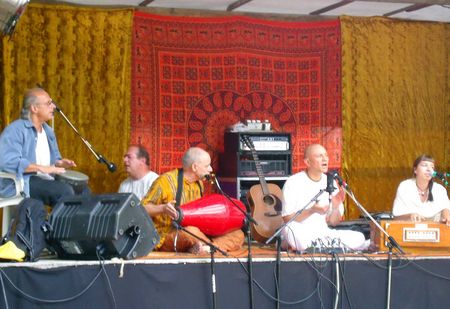 Krishna Temple musicians perform
The World Harmony Torch was held by all present and passed around as prayers and thoughts for word harmony and oneness amongst all nations were offered.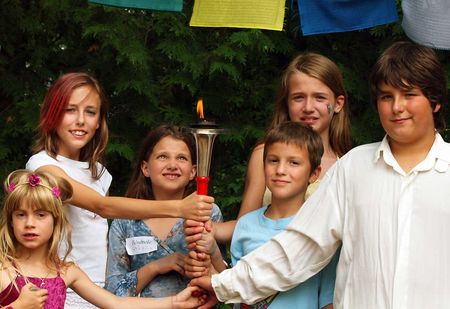 Enjoying a moment of harmony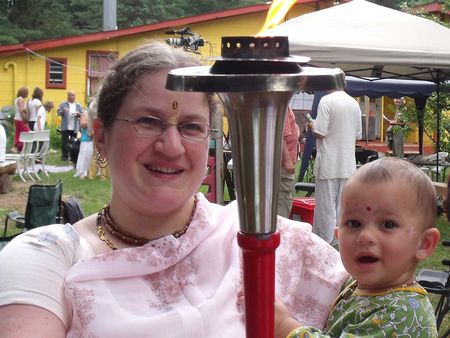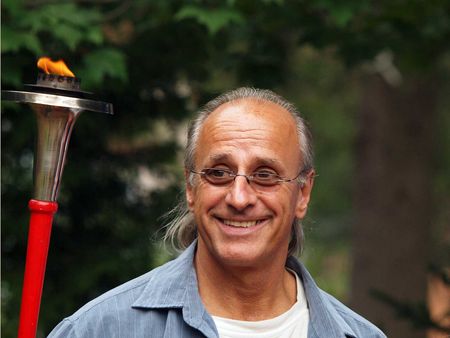 A happy moment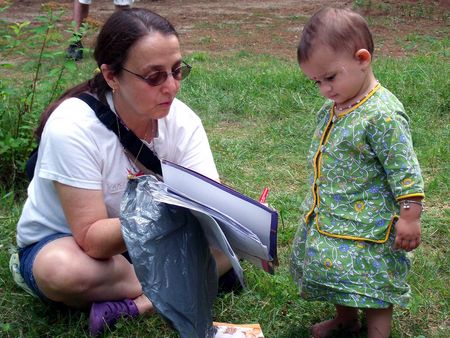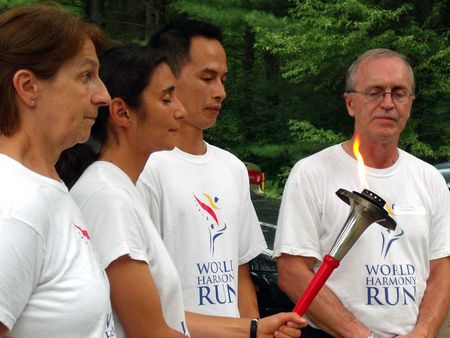 Team members from Montreal, Ottawa and Toronto circled the event as a symbolic tribute to the sentiment that was being shared by the hundreds who attended the all-day festival.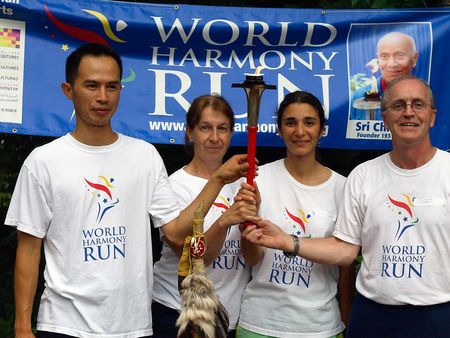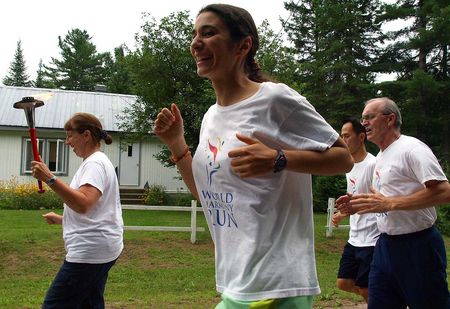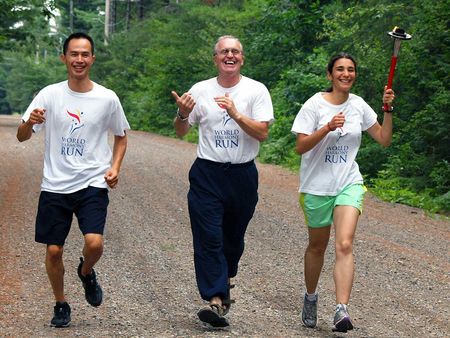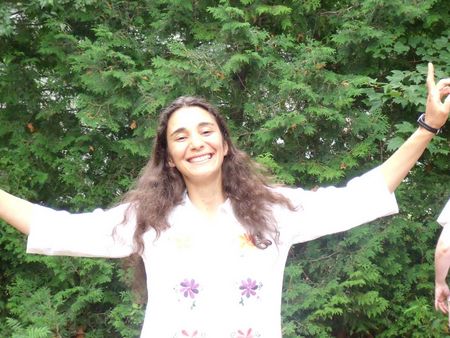 It was a wonderful celebration of harmony.
---
Distance: 7 km
Team Members:
Devaki Groulx (Canada), Vidura Groulx (Canada), Karnayati Morison (England), Kriyavati Nantel (Canada), Gautami Sykorova (Slovakia), David Lemieux (Canada), Menaka Ait-Ouyahia (Algeria), Sukhdev Lacroix (Canada), Michel Gill (Canada), Nilasha Broughton (Canada), Mandeep Leba (Canada), Manoshri Sykorova (Slovakia), Anavi Davies (Canada), Pavaka Ritchot (Canada)
Harmonemail:
You can send a message to the runners or read the messages.
Gallery: See more images!