Canada 30 May: Vancouver
World Harmony Runners from Vancouver, Seattle and Victoria met at the Peace Arch which sits exactly on the border between the United States and Canada on the most westerly point of the border by the Pacific Ocean.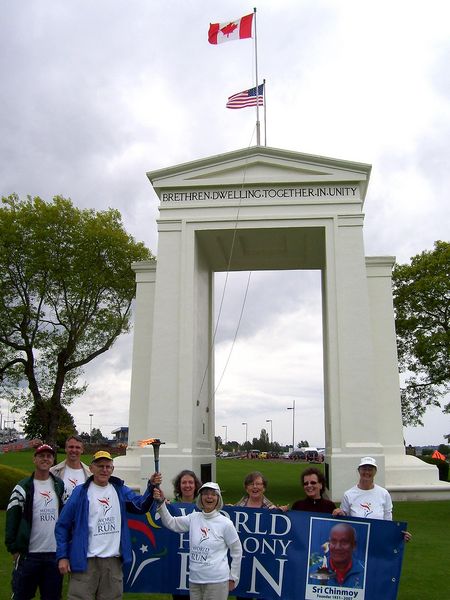 The open passageway under the Peace Arch represents the fact that the border beween the two countries should never be closed, that each of the two countries holds an ever-present open door to it's neighbor.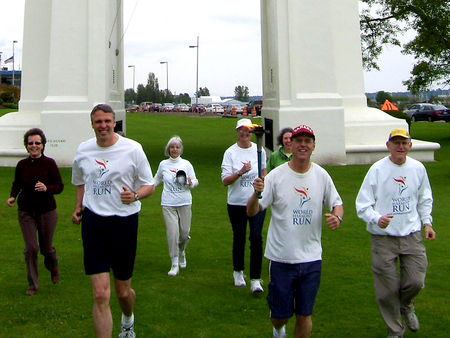 A short run under the archway and around the Peace Park saw runners from the two countries sharing the flaming World Harmony Run torch as they ran."
---
Distance: 3 km
Harmonemail:
You can send a message to the runners or read the messages.
Gallery: See more images!