Italy 24 May: Toscolano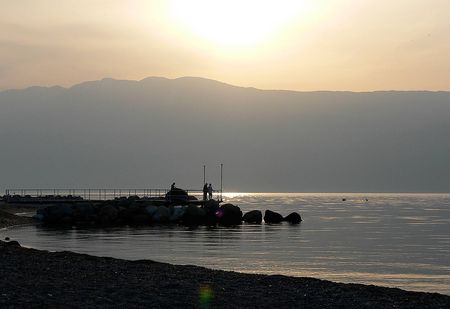 The sun rises at Lago di Garda, our last day in Italy...
L'alba sul Lago di Garda, il nostro ultimo giorno in Italia...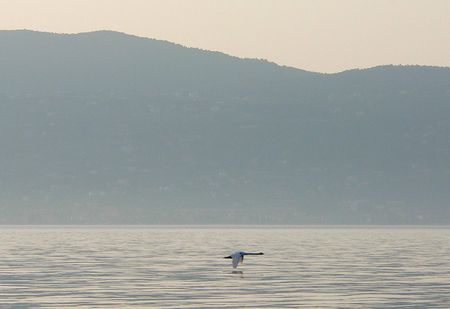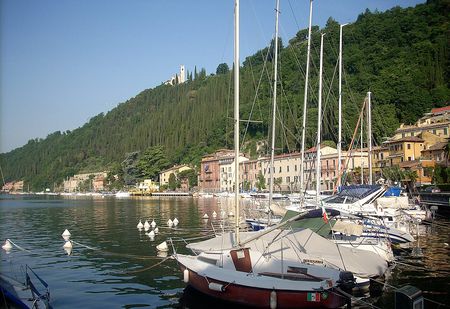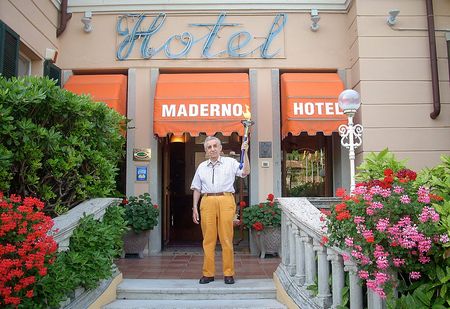 Thanks to Hotel Maderno for supporting the World Harmony Run!
Un ringraziamento al Hotel Maderno per aver supportato la  World Harmony Run!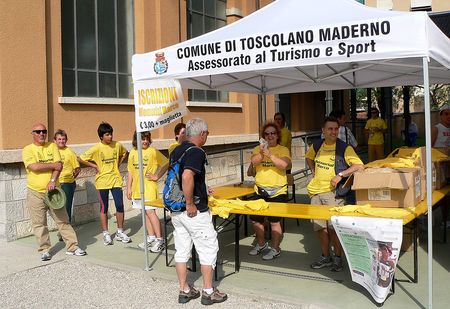 Our final day in Italy! We joined the community in Toscolano for their Peace Race "Memorial Marco".
Il nostro ultimo giorno in Italia! Ci siamo uniti al gruppo di Toscolano per la corsa "Memorial Marco"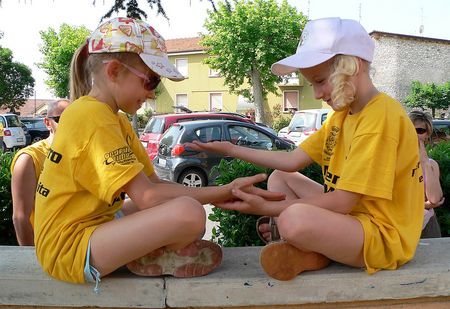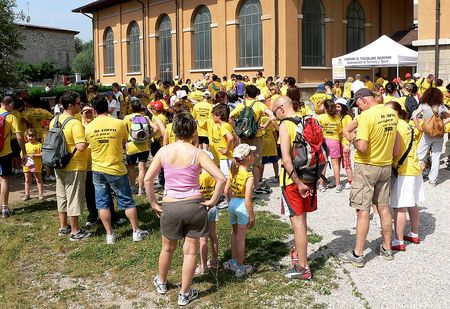 two races were set up: one for kids and one for serious runners. Of course we joined the kids....
Sono state organizzate due corse: una per i bambini ed una per i runner agonisti. Abbiamo optato per quella con i bambini...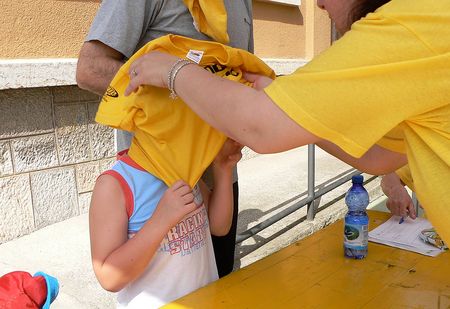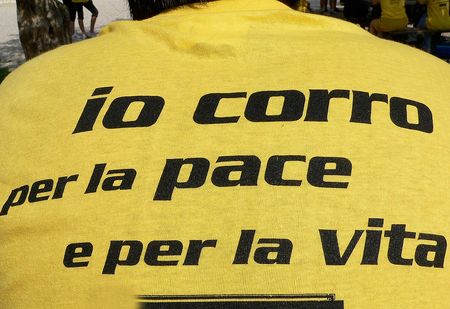 "I run for peace and life..."
alpini...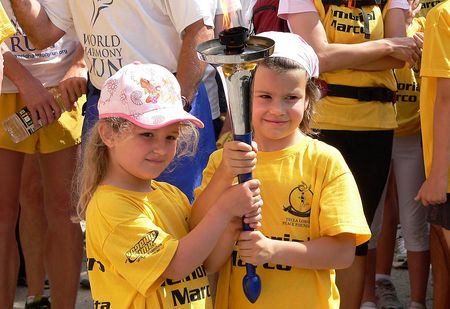 bambini...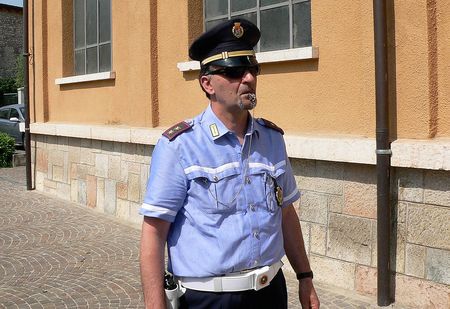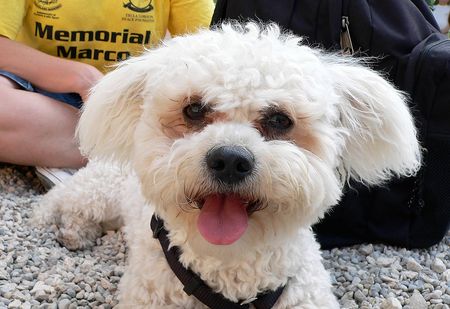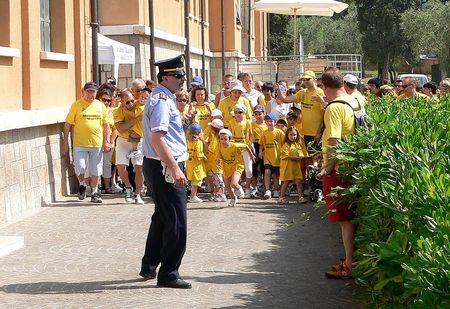 on your mark, get set, ......
Pronti, partenza, ....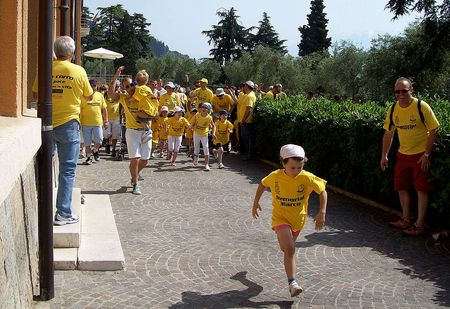 go!
via!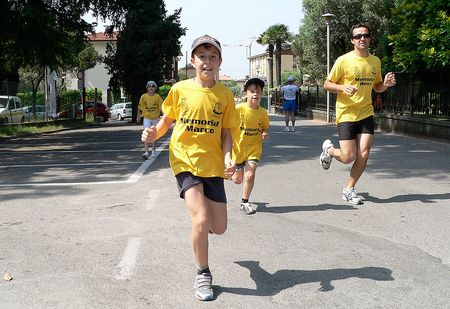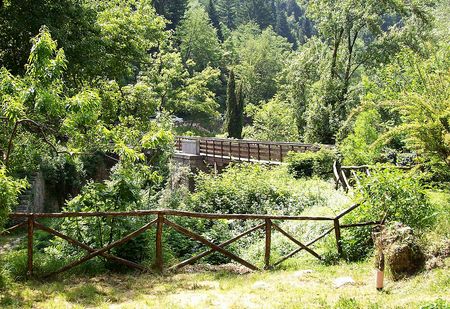 Soon the route brought us to a most beautiful valley....
Dopo poco la corsa si è immersa in una bellissima vallata...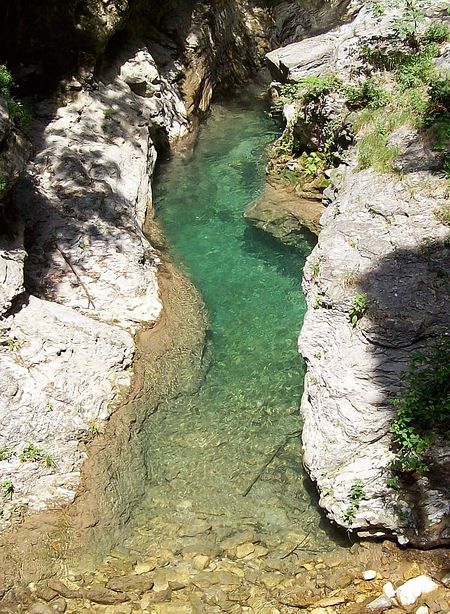 cristal clear water...
acqua limpida e cristallina...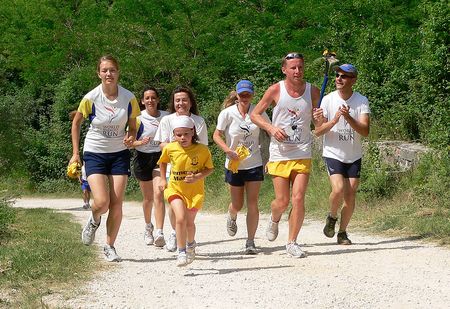 One girl, Rachele, performed an incredible pace for her age. We decided to race with her...
Una ragazzina, Rachele, ha tenuto un passo incredibile per la sua età. Abbiamo così deciso di correre con lei.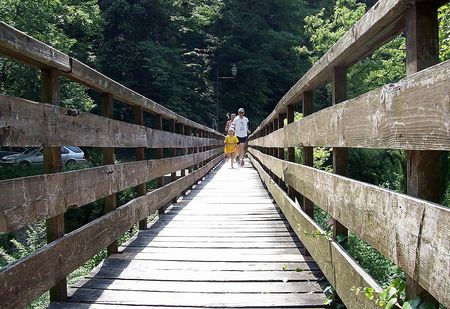 the final steps...
gli ultimi passi...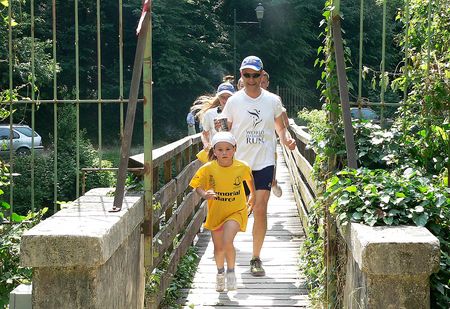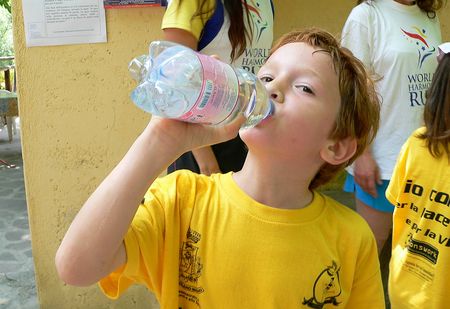 a well deserved refeshment...
risfresco meritato...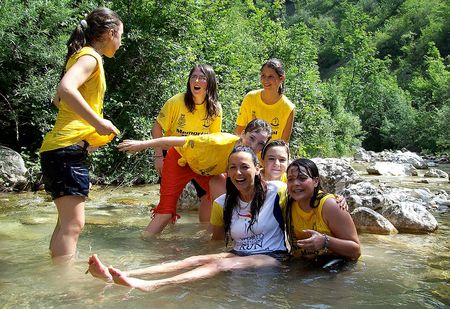 the girls cooled down in the ice-cold river! (fortunately we have no sound of their screams on the web...)
le ragazze si sono rinfrescate nell'acqua ghiacciata del fiume! (fortunatamente non abbiamo l'audio per sentire i loro urli...)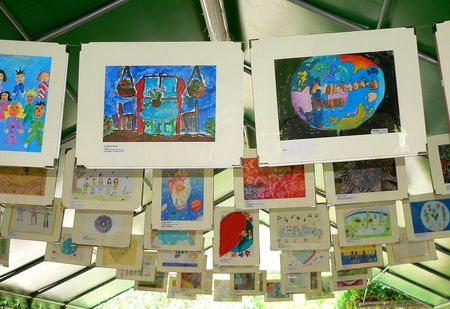 At the finish area an international painting exhibition was on display: children from all over the world sent drawings about peace and harmony!
Al punto d'arrivo c'era una mostra di disegni: bambini da tutto il mondo hanno mandato i loro lavori dedicati alla pace e l'armonia.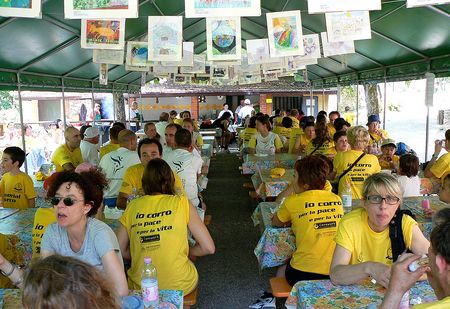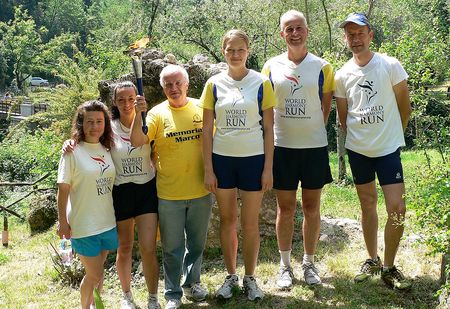 Gianni, our local organiser: thanks for the great job!
Gianni, il nostro organizzatore locale: grazie per il grande lavoro!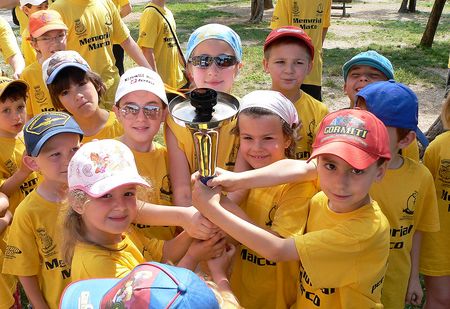 A farewell picture: we will definitely miss the Italian kids!
Foto d'addio: ci mancheranno i bambini ialiani!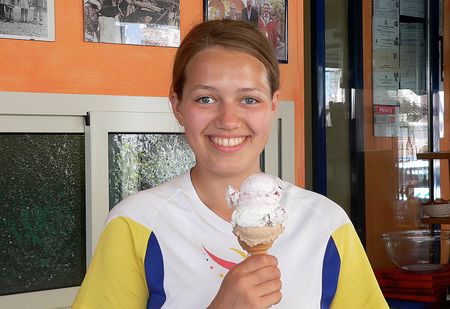 Ksenia with her last icecream! Good bye...
Ksenia con il suo ultimo gelato! Arrivederci...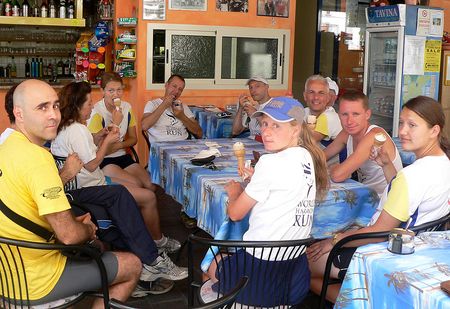 An icecream party with our Italian coordinators! Cheers to Italy!
Un gelato party con i nostri coordinatori italiani! Grazie italia!
---
Team Members:
Dipavajan Renner (Austria), Chanakhya Jakovic (USA), Manjula Lecordier (France), Dima Lehonkov (Ukraine), Ksenia Soboleva (Russia), Natalia Lehonkova (Ukraine), Daria Soboleva (Russia), Sonia Bruzzone (France)
Harmonemail:
You can send a message to the runners or read the messages.
Gallery: See more images!