Montenegro 14 May: Niksic-Bozaj
We started today´s run in Niksic after a race drive from Podgorica where we spent the night. All of us had a funny feeling in our stomachs after this roller- coaster drive while trying to keep up with the police motorcycle escort on zig-zag roads. By the way, Montenegrians are famous for their fast and crazy driving style.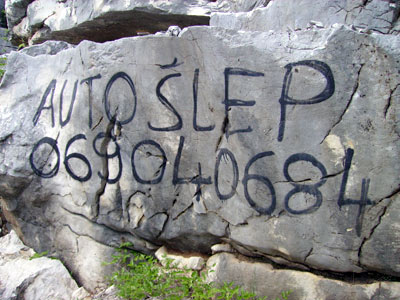 Well, you can see billboards, like this one, for car tow everywhere by the roads (mostly written on the rocks around). Who knows why?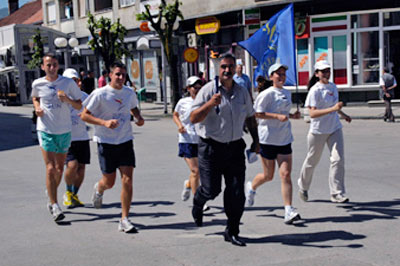 The vice-mayor of Niksic joined us for a few steps and gave a speech in front of the city hall.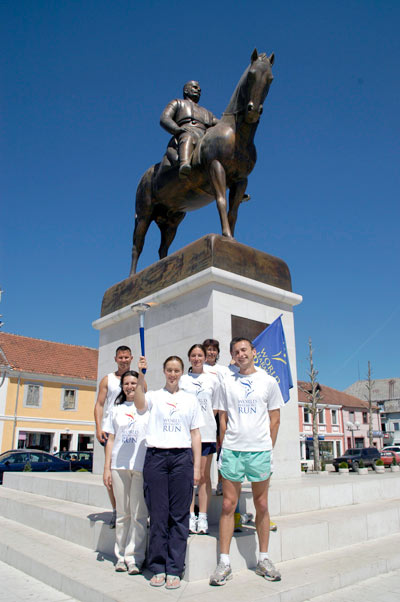 We also stopped to ''greet'' the King Nikola I in the middle of the town square.
In Danilovgrad the whole school waited for us lined up on both sides of the main street.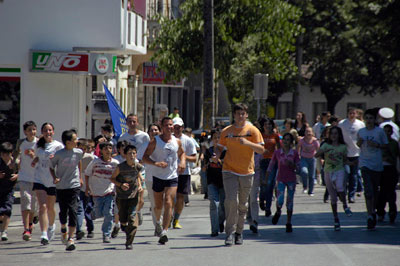 They all joined us and together we ran into a big ceremony at the main square.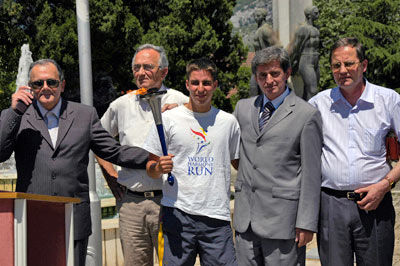 The mayors from almost every city of Montenegro were gathered there to hold the torch and greet the runners.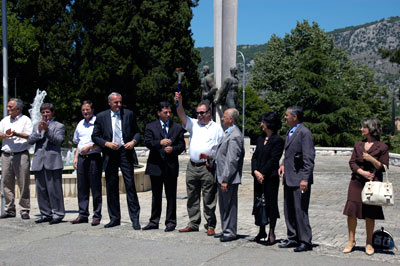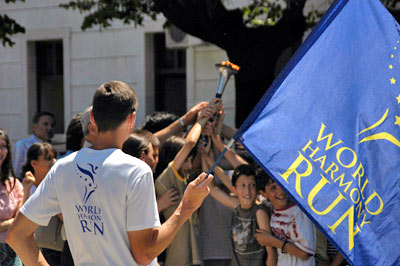 Then the torch passed from hand to hand through the square.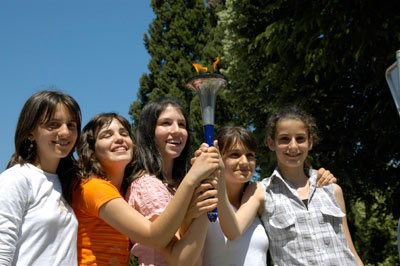 Everyone liked to be part of the World Harmony Run team.
Then we had a nice downhill run, reaching Podgorica, where the Pink TV was waiting for us.
From Podgorica we ran towards the border with Albania which was the final destination of today. On the way we sometimes meet sheep and other animals passing through the road. Here we saw beautiful wild horses.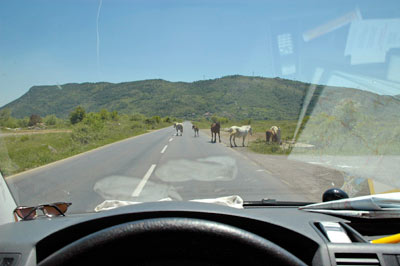 We ran by the beautiful Skadersko lake. On this part it is covered with lotuses and other water plants.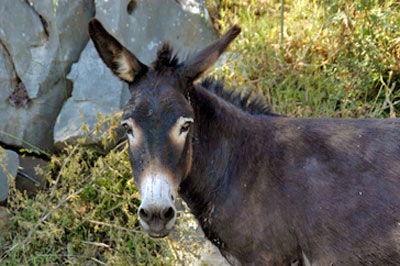 Near the border a cute donkey said hello to us.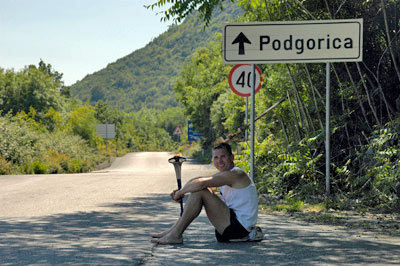 And Frank was already waiting for us at the border.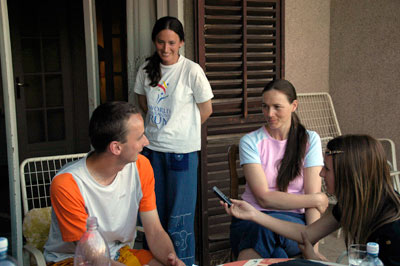 In the evening a reporter from local radio came along to Natalie`s house to do an interview with all the runners.
---
Team Members:
Martin Leitner (Austria), Jana Chochlikova (Slovakia), Tatiana Chochlikova (Slovakia), Frank Foerster (Germany), Predrag Trkulja (Serbia), Petr Machacek (Czech Republic), Amur Basic (Czech republic)
Harmonemail:
You can send a message to the runners or read the messages.