Turkey 13 May: Susurluk - Bursa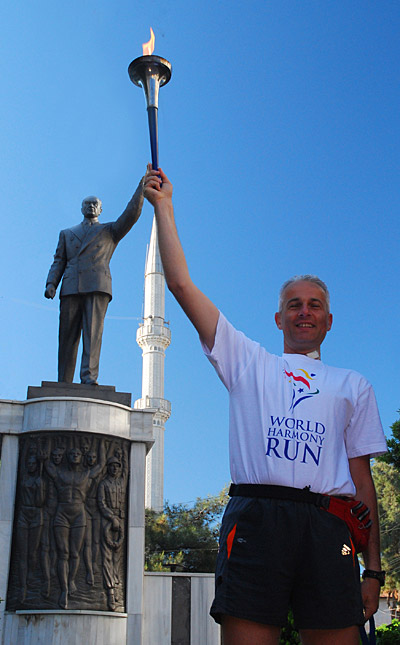 Our morning started with a small ceremony at a statue of Atatürk in Susurluk. Atatürk means "Father of the Turks". He liberated Turkey from the invading nations after the World War I., united the country and lead it on the way to become a modern nation. That's why he is so well respected in Turkey and you find his picture in every office or official place.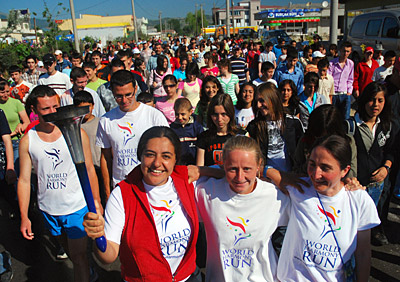 Then we took part in a walk with the people of Susurluk.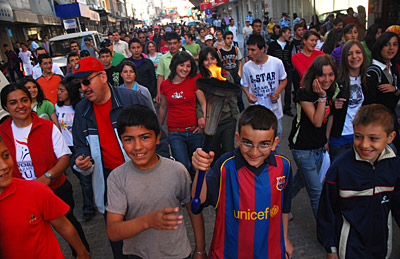 On this day there are walks and road-races all over Turkey. This is in preparation of next weeks youth and sports festival. Because of our schedule we could not march on with them, but we enjoyed the music very much.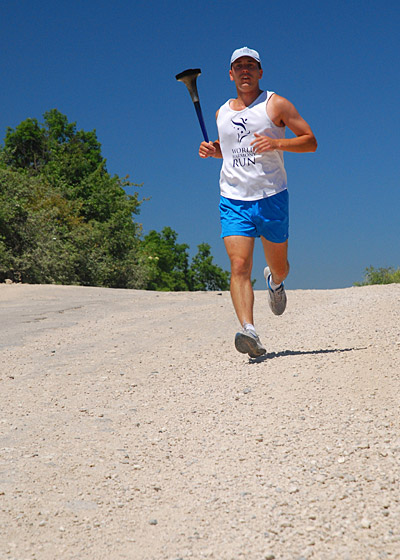 Then we made our way to Bursa. As we had been running up to now on the main roads in Turkey we decided to go a little more countryside.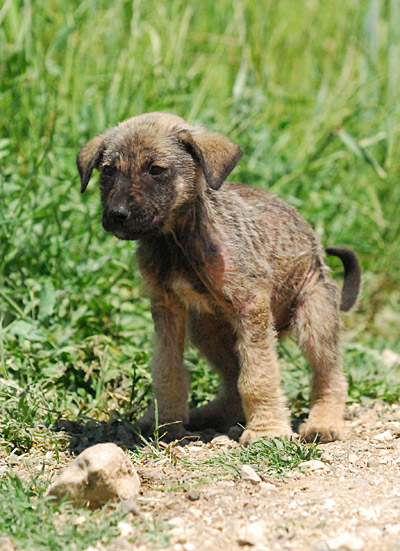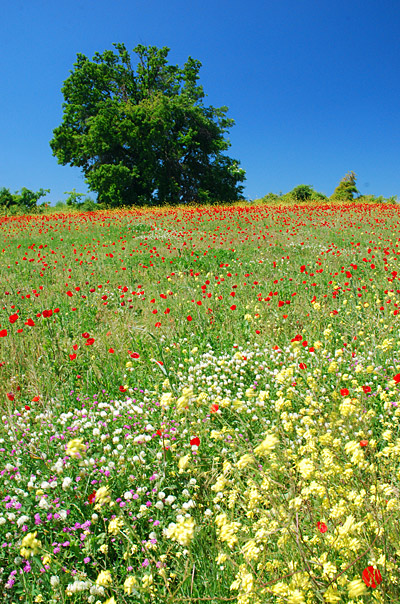 This was really a good decision. We came across with little puppies, beautiful flowers, green trees and ... frogs.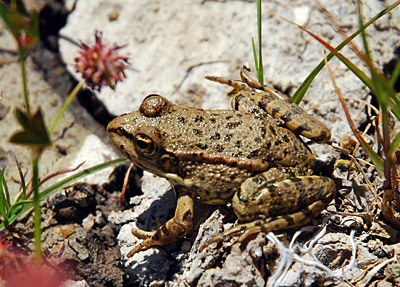 Successfully it escaped from our grip.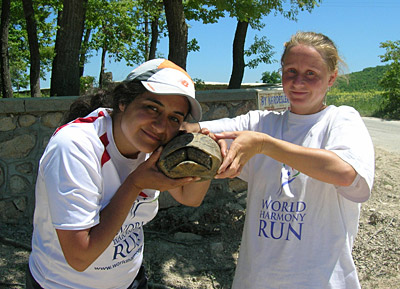 Girls found some turtle on the way, when it was overtaking them..... Sorry when they were overtaking it.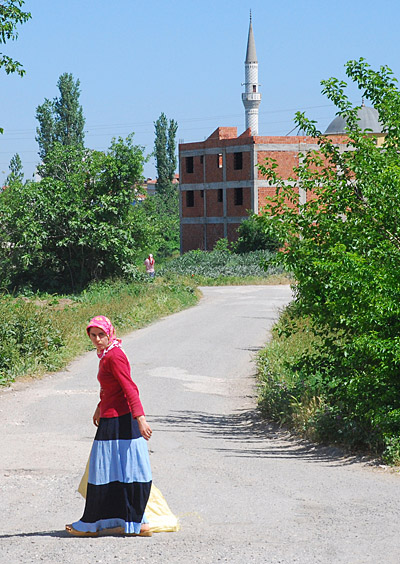 Sometimes people seemed surprised to see us running on the small roads.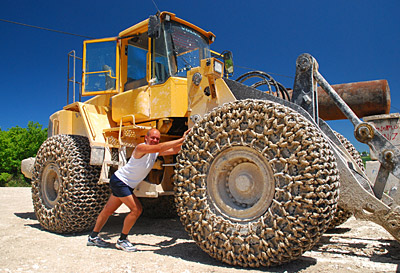 Spring time in this part of Turkey provides you with new joy and fresh energy.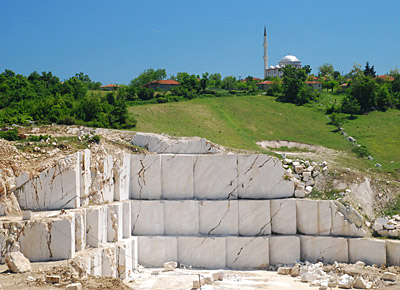 At one point we had a short stop at a place where they worked for getting the famous Turkish marble. Valentin tried to help them, but was not successful at all.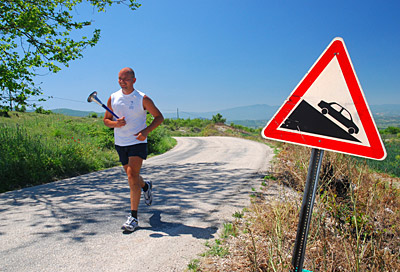 Our remote road was small, winding and went up and down, but we all liked it very much, some were even "delighted".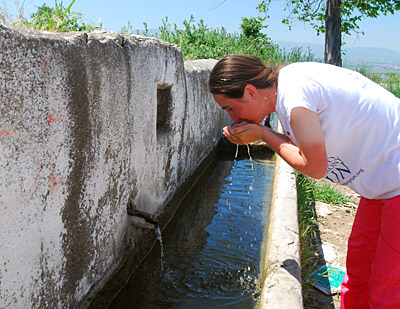 Running makes thirsty. So we took every opportunity to quench our thirst.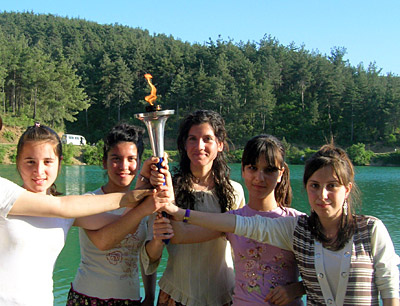 These local girls become good friends with our girls team when they took short swim.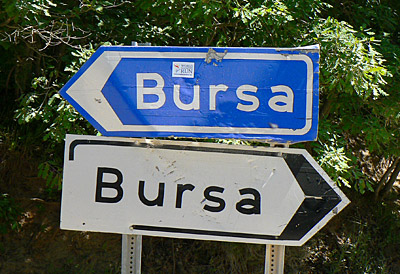 At one point we got puzzled because of the road-signs: Bursa - to the right or to the left? We took the left one which turned out to be the right one. And for our runner behind us we put a World Harmony Run-sticker on the road-sign that he would know which way to go.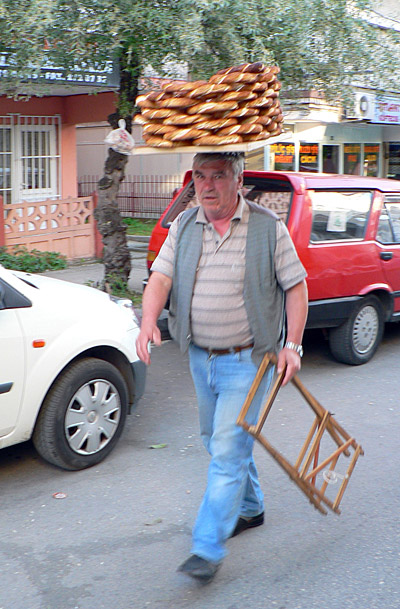 Soon we reached Bursa, a modern 1,5 million people city with old traditions, too. Our accommodation for today was near the stadium where we also stayed last year. As we experienced recently in Izmir there was the same football team Besiktas Istanbul playing just in front of our windows. Let's see if we meet them again in their home city soon.
---
Team Members:
Dipavajan Renner and Jewgenij Kuschnow(Austria), Banu Eres and Hüsniye Aktas (Turkey), Ondrej Vesely and Rosta Vagner (Czech Republic), Pierre Lantuas Monfouga (France), Valentin Bebik and Nataliya Lehonkova (Ukraine), Janos Derekas (Hungary), Sahatvam Selbach(Germany).
Harmonemail:
You can send a message to the runners or read the messages.