Turkey 15 May: Istanbul
Yesterday evening we had to say goodbye to Dipavajan, our European team coordinator. We shall definitely miss his determination and energy.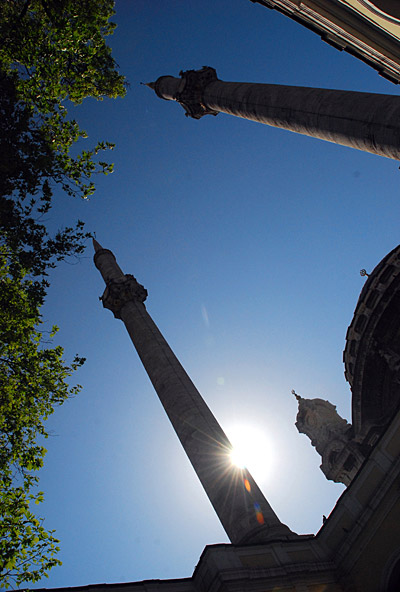 Since we did not have much running today we were able to go and discover the cultural beauty of Istanbul and to buy some gifts for the friends and parents at home.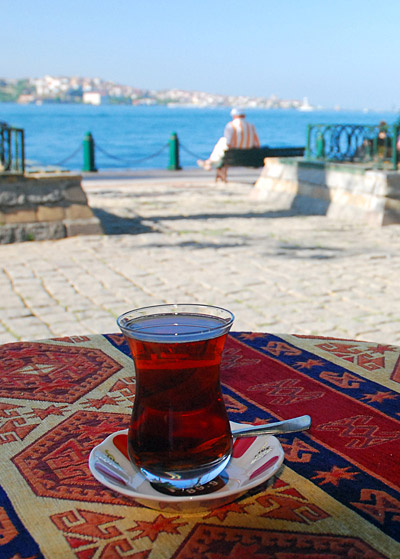 We drove to the city and stopped for breakfast near to a beautiful old mosque on the shores of the Bosporus.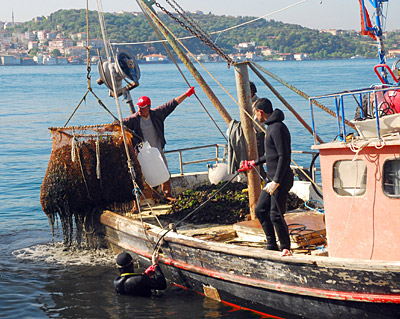 The fisherman had already done a good job as we saw them on our way back selling the caught mussels, ready to be cooked.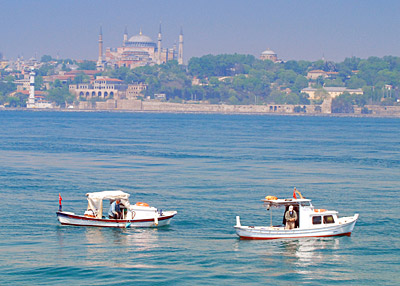 We parked our bus near the railway station of the famous "Orient Express" and went for a boat ride from Europe to Asia and back over the Bosporus. Here you can see the famous Hagia Sophia in the background.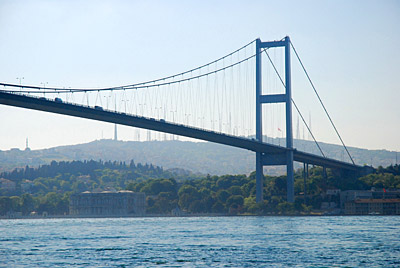 One can cross Bosphorus also by two big bridges, but we enjoyed the boat ride very much.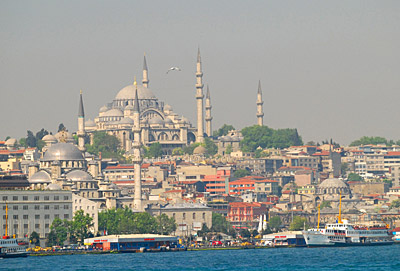 On the boat we could buy Turkish tea and bread for 1 lira and we enjoyed the sea, the wind, the sun and the great view of the "Golden Horn".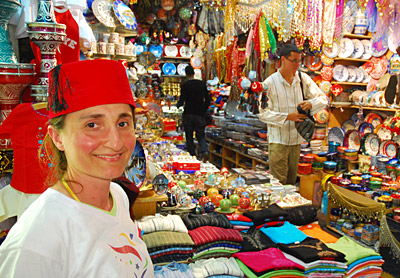 After that we went through the town and visited a few mosques and the "Spice bazaar", where you can find all kinds of spices, sweets and many other interesting things.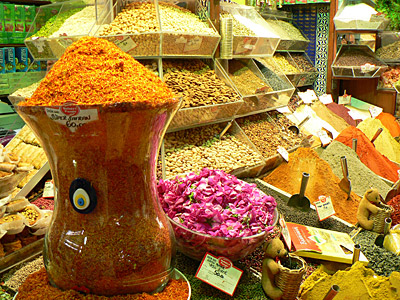 Many, many spices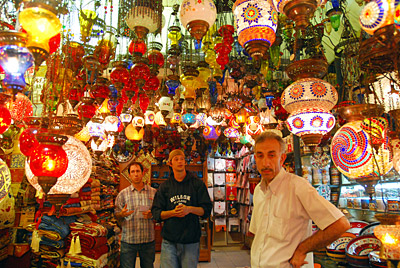 Lamp shop.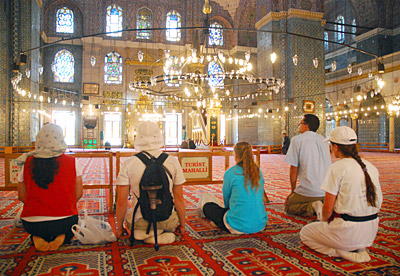 Tourists praying.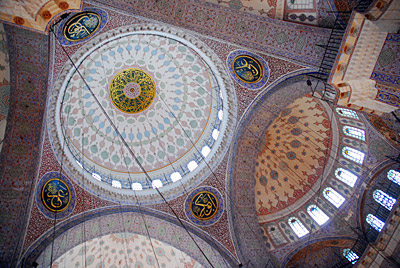 Inside the mosque.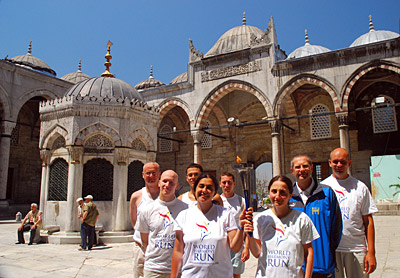 And outside the mosque.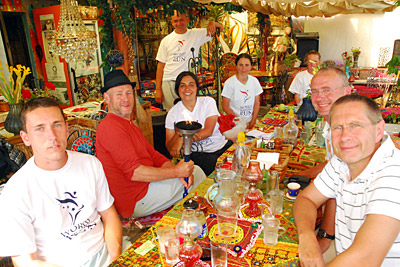 After the bazaar we went to Ludwig´s organic-vegetarian restaurant which offers a great view over the city. It is really a unique place in terms of hospitality, comfort and food.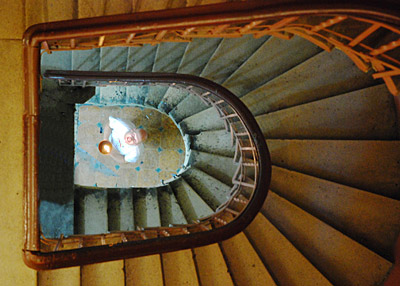 We had there a nice time eating, drinking chai, playing guitar, singing and talking with Ludwig and could easily have stayed there for another two hours, but we wanted to visit the famous blue mosque before sunset and so we had to go.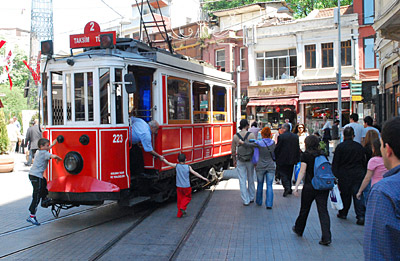 Tram in the old city.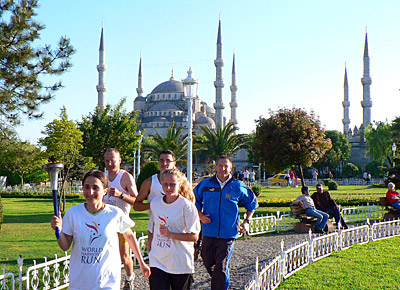 Finally we got to the blue Mosque and had a little run there. The "Blue Mosque" is really very big and very impressive. We went inside and stayed there for a while. The atmosphere there is very special - although it is visited by thousands of tourists it is a very peaceful place.
---
Team Members:
Jewgenij Kuschnow (Austria), Banu Eres and Hüsniye Aktas (Turkey), Ondrej Vesely and Rosta Vagner (Czech Republic), Pierre Lantuas Monfouga (France), Valentin Bebik and Nataliya Lehonkova (Ukraine), Janos Derekas (Hungary), Sahatvam Selbach (Germany).
Harmonemail:
You can send a message to the runners or read the messages.