Montenegro 15 May: Podgorica Region
Today we visited Cetinje, the first capital of Montenegro; it is situated in a strategic location, very high and surrounded by mountains and was, therefore, always well-protected.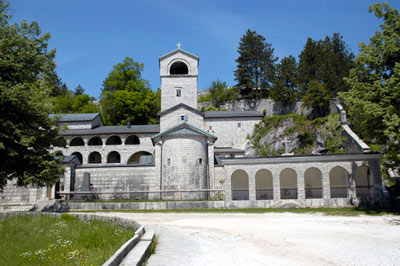 We visited the monastery of St. Peter there; some of us had to put on white robes, as we could not enter in shorts.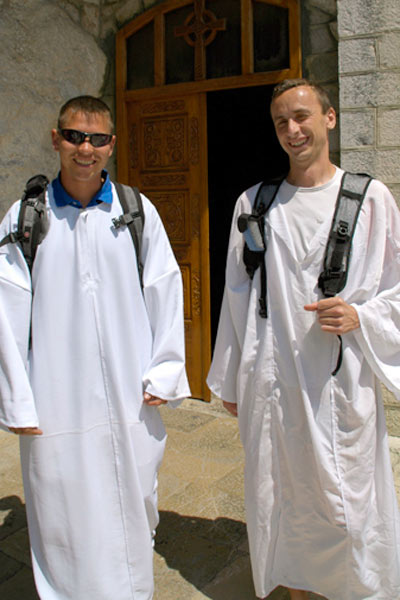 We then went up to the Voznja mausoleum, built on the top of Loncen mountain.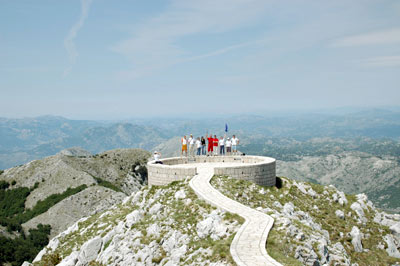 From there, we had a wonderful view of the town of Cetinje and could also see Croatia, Bosnia and Herzegovina, Albania and Serbia in the distance.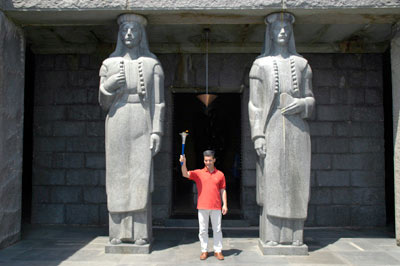 When the weather is good, you can also see Italy from there.
We enjoyed the nice, cold wind - a welcome break from the incredible heat in Montenegro.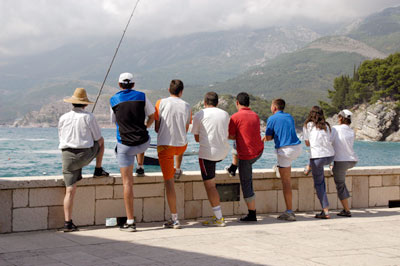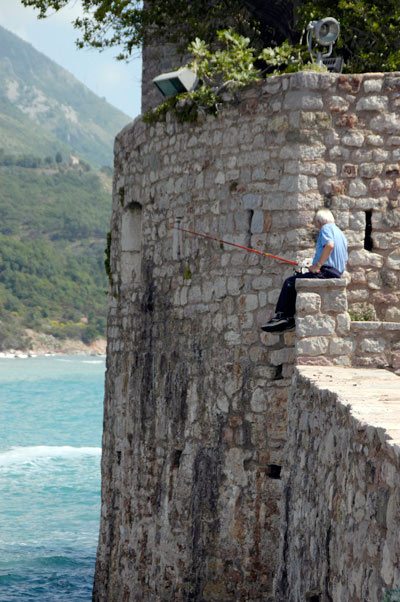 It was even hotter on the Croatian coast, in a "hot-pot" created by a ring of high mountains; we are boiling, but fortunately, we might get some rain tomorrow (we will see...)!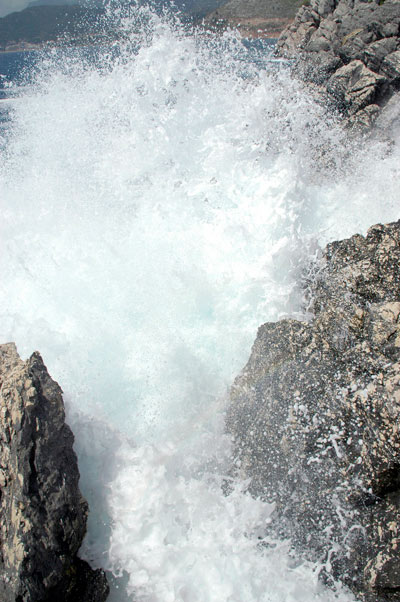 In the afternoon we went to a nice beach, about 45 minutes from Podgorica.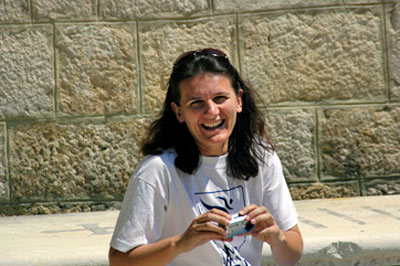 Unlike in Croatia, the water was unexpectedly warm here! It was very enjoyable. We swam and some of us played frisbee until we finally left for Natalie's house, to have dinner.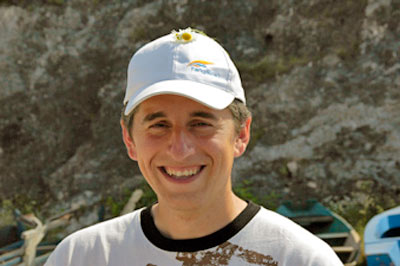 Later on, we could not resist driving once more to the centre of the town to get some ice-cream - mmmnn, yummy!
---
Team Members:
Martin Leitner (Austria), Jana Chochlikova (Slovakia), Tatiana Chochlikova (Slovakia), Frank Foerster (Germany), Predrag Trkulja (Serbia), Petr Machacek (Czech Republic), Amur Basic (Czech republic), Natalie Boljevic (Montenegro), Ana Kakonji (Serbia)
Harmonemail:
You can send a message to the runners or read the messages.