Montenegro 13 May: Trebinje - Niksic
We started our day by running with the Mayor of Trebinje at 8:30.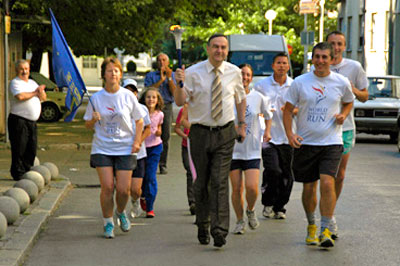 After a few kilometres we approached some wonderful and stunning landscape.
The first 17 km was flat following the green-blue river Tebisnice, but the next 18 km was uphill. It was almost climbing and not running. It was extremely tiring, especially with the weather being very hot.
At noon we came to the boarder of Montenegro.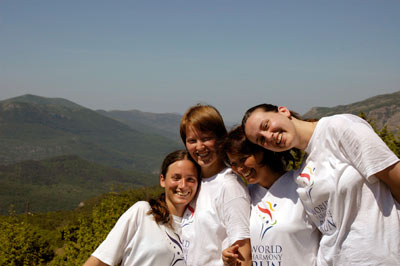 This place is a mountain and is called Klobuk, that means hat of the mushroom.
From here you can see the Bosnian white snow capped mountain called Bjela Gora.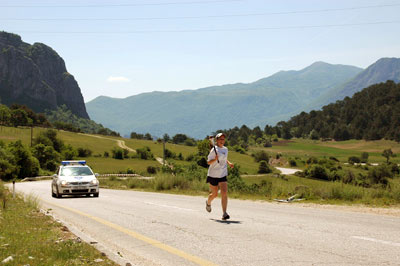 We said goodbye to the local organisers and runners - Dragan, Vlado, Larisa and Nidzara.
When we entered Montenegro Ana, Safet and Natali greeted us.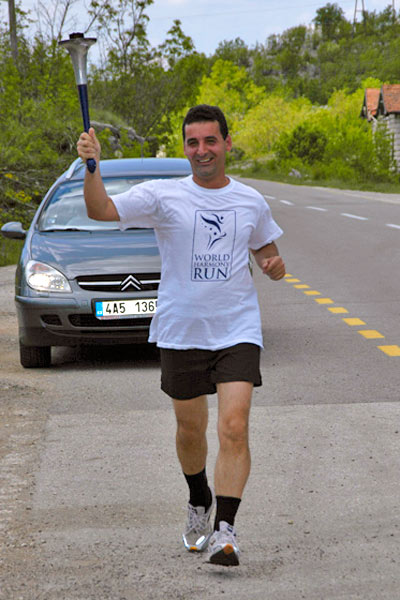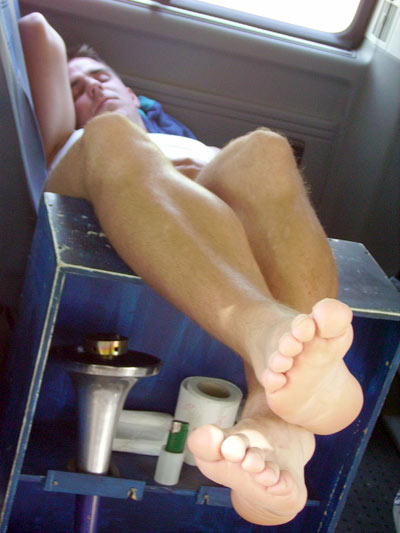 We met four Austrian motorbikers from the village called St. Michael where our Team leader Martin was born. As you can see from the photograph, being in charge of a Team of runners is a very repsonsible job and it comes with added pressures. But now and then you just need to have a 'power nap', or to most of us ... sleep. And are those feet made for running or what?
Later we met some German tourists travelling through Europe. Along our European route you meet many nationalities who whole heartedly appreciate the message of the World Harmony Run, and always enquire when the Run will be going through their own country, and if so will the Run be going through their village, town or city. People are just so thrilled to meet up again with the Team like long lost friends.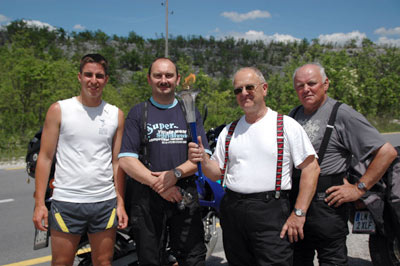 At 4 p.m. we came to the city Niksic. There we met some cyclists.
---
Team Members:
Martin Leitner (Austria), Jana Chochlikova (Slovakia), Tatiana Chochlikova (Slovakia), Frank Foerster (Germany), Predrag Trkulja (Serbia), Petr Machacek (Czech Republic), Amur Basic (Czech republic)
Harmonemail:
You can send a message to the runners or read the messages.