USA 16 March: Orlando, FL
We started our morning with a short run around the neighborhood with some friends. Sahil from South Africa led us as we did a lap around the streets.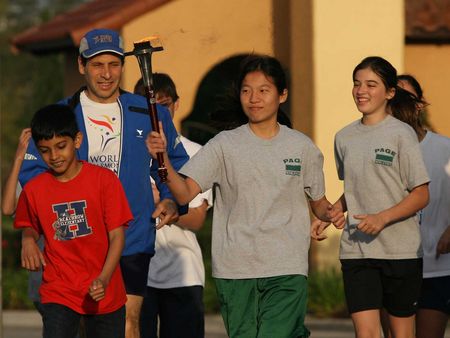 Florida provided a perfect 60 degrees Fahrenheit temperature for our morning run.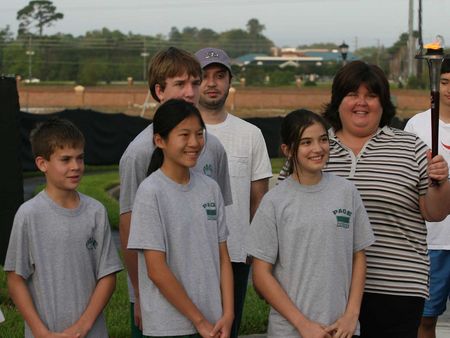 We were delighted to have students from Page Private School join with us.
Next we began a 5 mile run from Fountain Park to Markham Woods Middle School.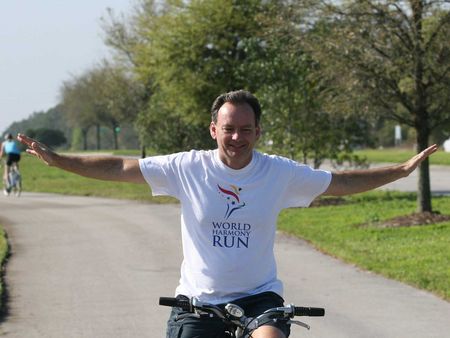 Our trusty cyclist-guide David Morrison made sure we didn't get lost.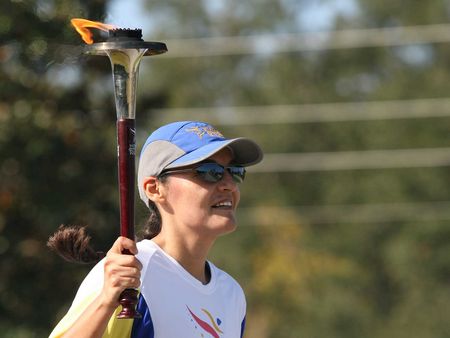 Cynthia Morrison, our Orlando Coordinator, made arrangements for all our school visits over the next three days and also managed to celebrate her birthday today. Happy Birthday Cynthia!!!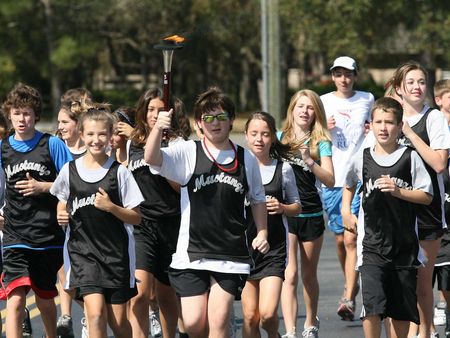 P.E. Coach Terry Porter arranged for track students from the Markham Woods Mustangs to run a lap of the school before carrying the torch into the auditorium.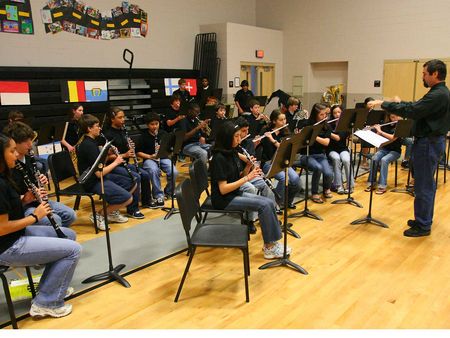 The school band led by Mr. John White, performed a tremendous arrangement of the World Harmony Run song as the runners entered the auditorium to cheers from the student body.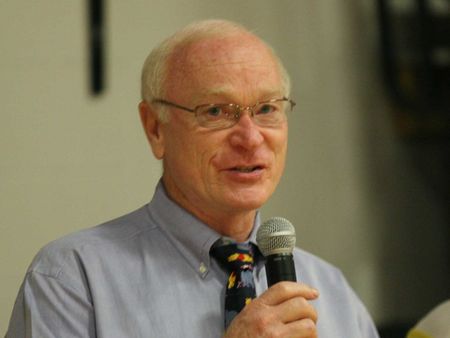 Principal Gardner welcomed us to his enthusiastic school.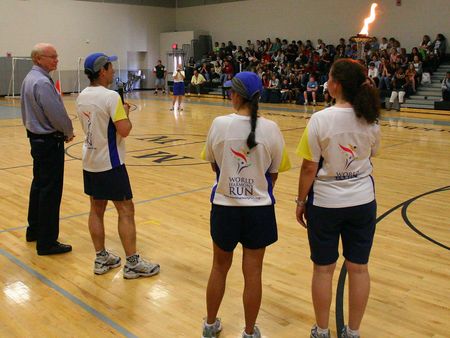 Arpan thanked the students for their great welcome and fantastic spirit.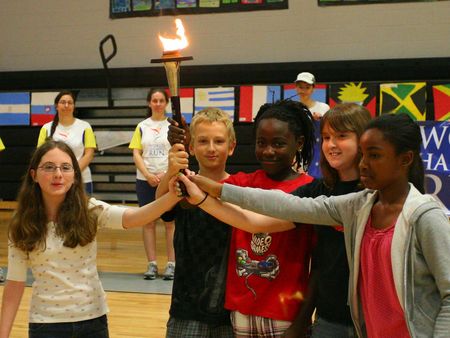 At teacher Mrs. Rebecca Gilmartin, inspired many of the students to create artworks on the theme of harmony.  These four students each read a short quote of World Harmony Run founder Sri Chinmoy's writings on the theme of harmony. Here are just a few of these beautiful artistic creations.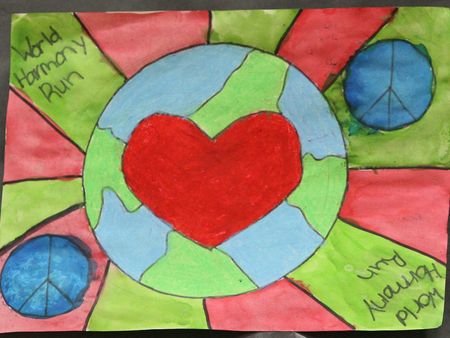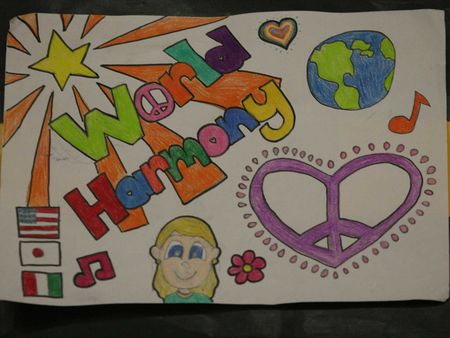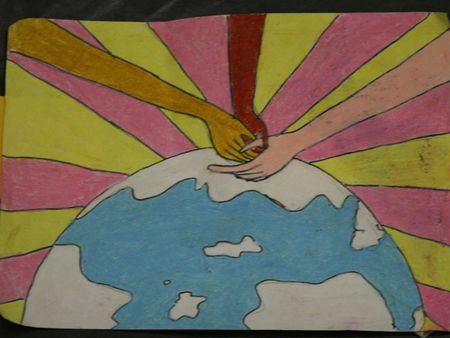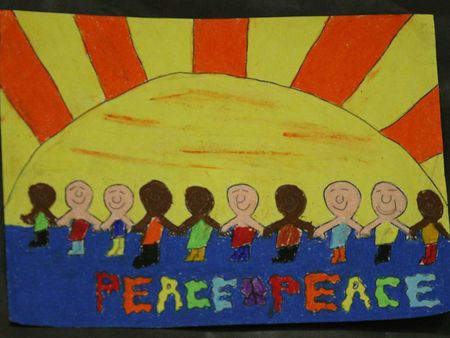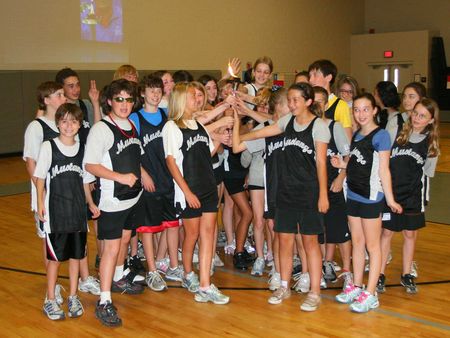 The track team all got together to hold the torch. We would like to offer our thanks to Markham Woods Middle School for their heartfelt welcome of the World Harmony Torch.
Thank you.
---
Distance: 5 miles
Team Members:
Arpan Deangleo (USA), Salil Wilson (Australia), Cynthia Morrison (Mexico), Dave Morrison Sr. (USA), Dave Morrison Jr. (USA), Jack Morrison (USA), Kevin Morrison (USA), Tilvila Hurwitt (USA), Norma (USA), Terri Carr (USA), Nancy Amianno (USA)
Harmonemail:
You can send a message to the runners or read the messages.
Gallery: See more images!