USA 4 September: Orlando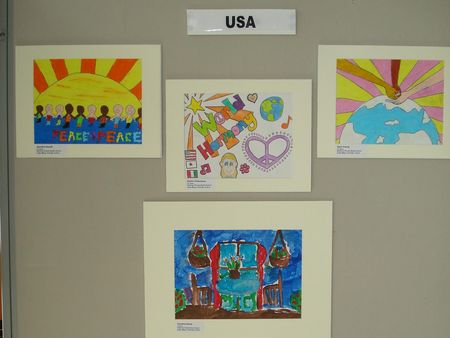 This was our second World Harmony Run Children's Art Exhibit at the Rotunda City Hall downtown Orlando, Florida. We had our first exhibit back in 2007 but only with local children participating from the Orlando area.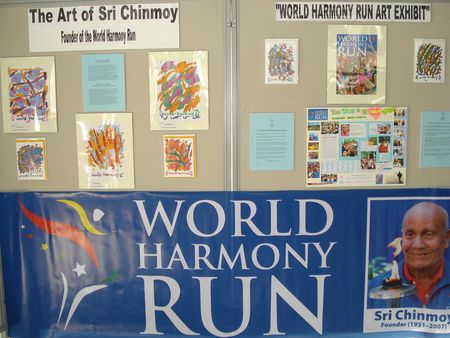 This time around, we were offering an international Children's Art Exhibit featuring artwork from children in these countries expressing their hopes and dreams for a more harmonious world. This exhibit, visiting fourteen countries came to Orlando from Iceland and the next stop will be Japan in October, 2009.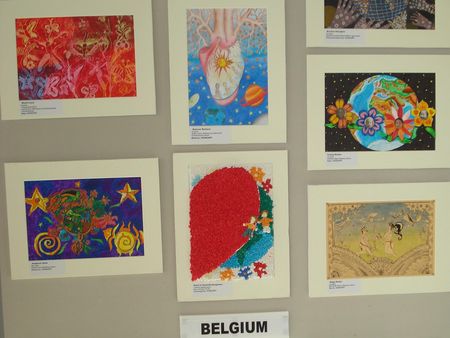 The World Harmony Run Children's Art Exhibit ran from August 31st through September 4th and employees in Orlando City Hall and people visiting the building or simply visiting the city stopped by to see the exhibit. Everyone expressed what a great initiative this is and couldn't believe how talented the kids were, creating such beautiful works of art.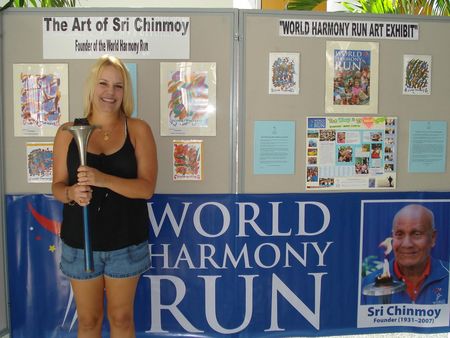 Many people who stopped by to enjoy the exhibit also expressed their own hopes for world harmony and held one of our torches and made a wish or prayer for peace.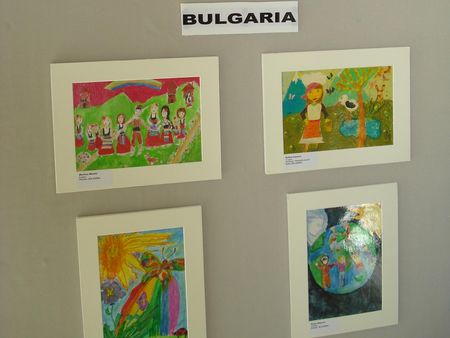 Many made a wish for World Harmony and signed our guest book, which is traveling along with the exhibit.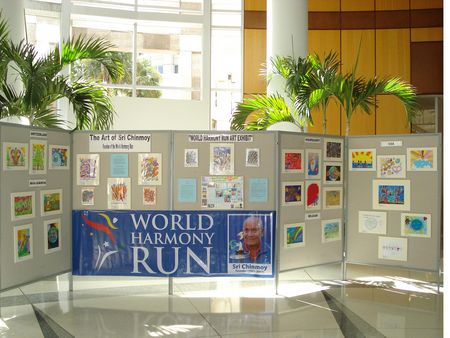 Here are some quotes from the Orlando exhibit:
"Great Exhibit!. The children, through their drawings, show so much - how there can be peace throughout the world. Peace starts with the children."
Kathleen, Youngstown, Ohio 8/31/09
"Wonderful and very attractive exhibition!"
Aurora, Orlando, Fl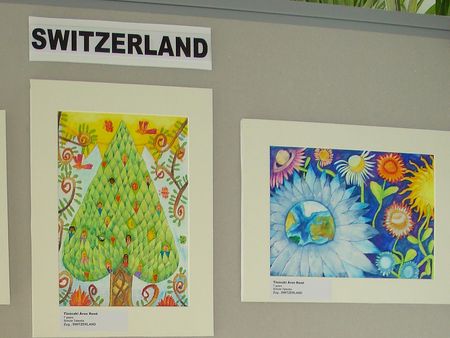 "Great Exhibit! God Speed!"
Ron, Orlando, Fl
"Wonderful exhibit. The children's art work is so beautiful. I am an artist myself and it is always exciting to see such wonderful imaginations at work. Keep up the the beautiful work. Thank you."
Luisa Jones, Orlando, Fl. USA
"Always welcome to the Sunshine State! I am from Poland and I wish you to have good days in Orlando. The exhibit is wonderful and the pictures of the children are nice. Have a wonderful feature. God Bless You".
Aury. 8/31/09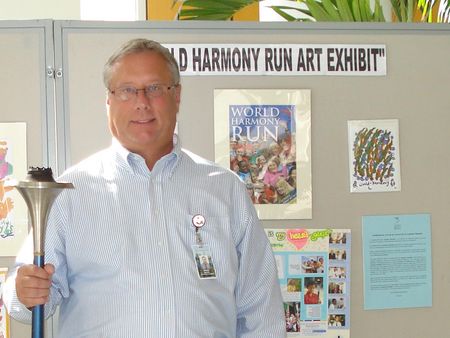 THANKS - I would like to thank my father Ray for helping me with this project. Tilvila who drove from Tampa to help out. Mr. Paul Wenzil in charge of the art exhibits at City Hall in Orlando and who has allowed us to have this second exhibit in this wonderful place. Also, special thanks to Ms. Char Midkiff Manager at the Downtown Information Center, who sent tourists visiting Orlando to see the exhibit.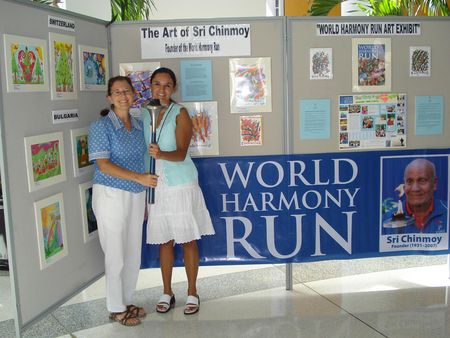 Thank you so much to the children who participated in the World Harmony Run International contest back in April 2009 for making this exhibit possible, especially the children from Markham Woods Middle School and Heathrow Elementary for paricipating in the Orlando area. We would also like to thank Anita Borics, our International Coordinator of this beautiful travelling Children's Art Exhibit !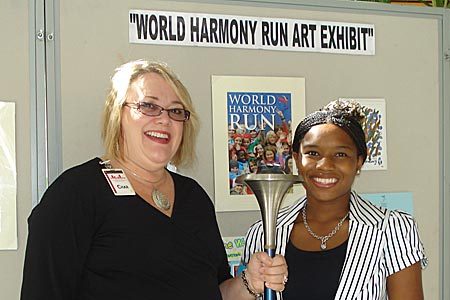 "In the Aspiring Heart, Harmony Blossoms."
Sri Chinmoy – Founder of the World Harmony Run
---
Harmonemail:
You can send a message to the runners or read the messages.