Bosnia and Herzegovina 13 August: Kozarac - Bihać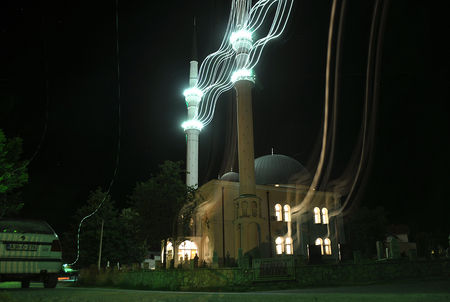 ...the party went on long into the night - after all it is still Ramadan...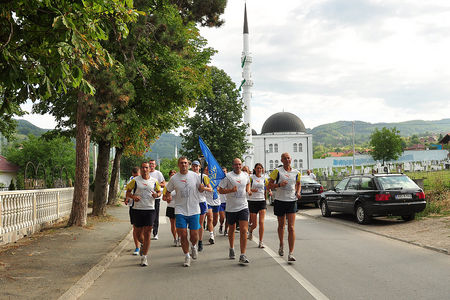 We left Kozarac...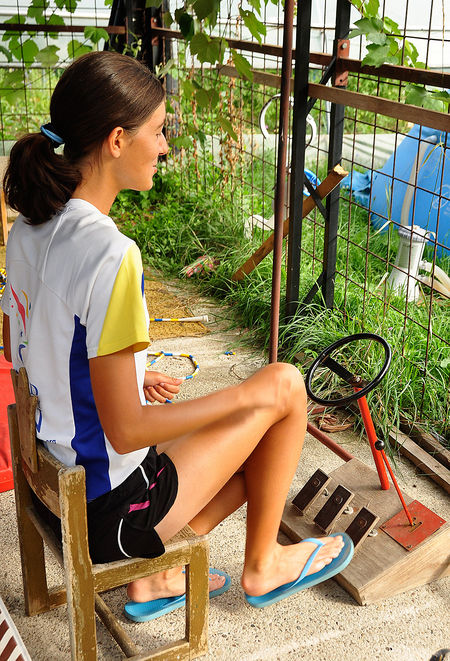 Barbora's driving lessions...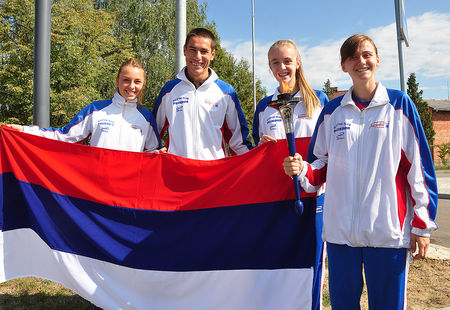 as we reached Prijedor, local athletes joined us...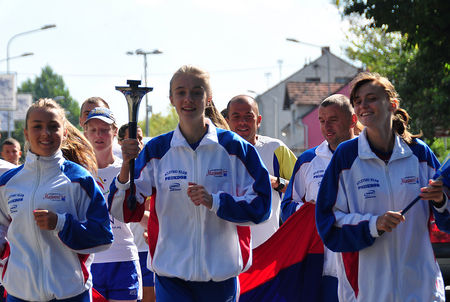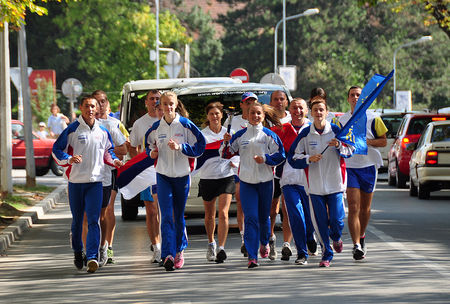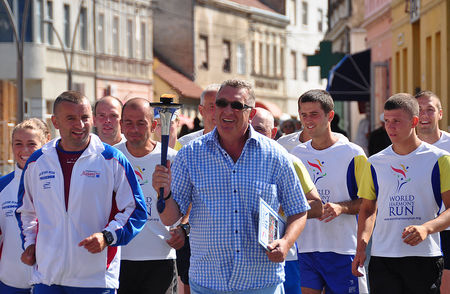 ...the city representative went for a short symbolic run...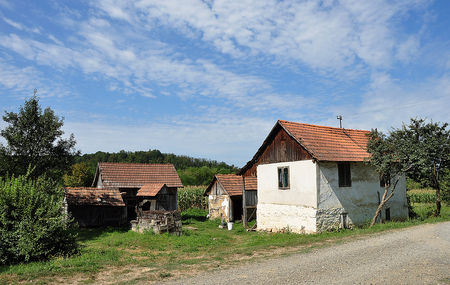 ..still our running route led us through the Republic of Srpska...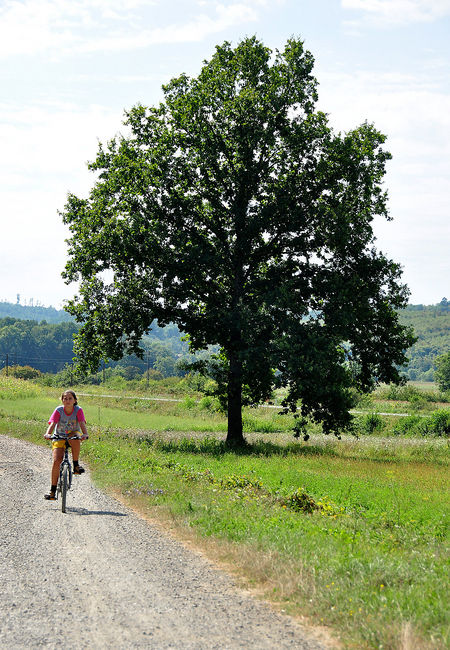 ..a picturesque countryside...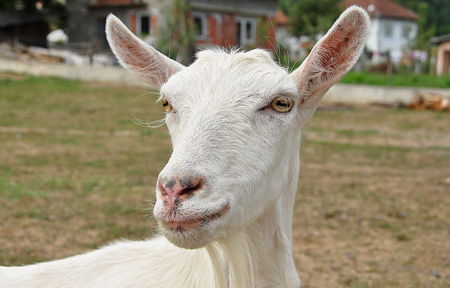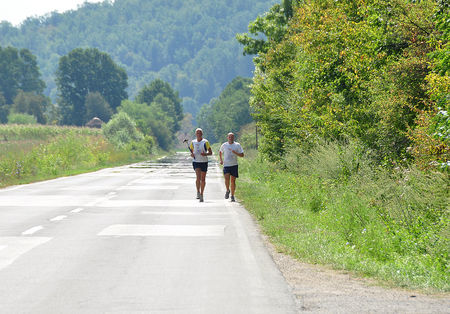 ...and long roads....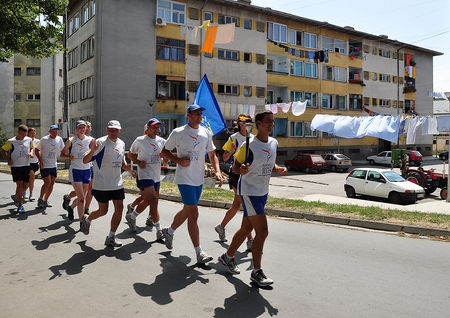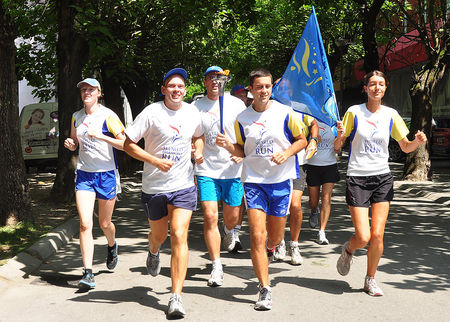 In Novi Grad we were invited into the city hall...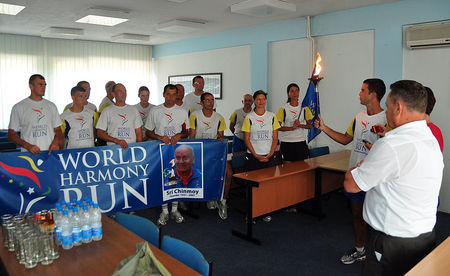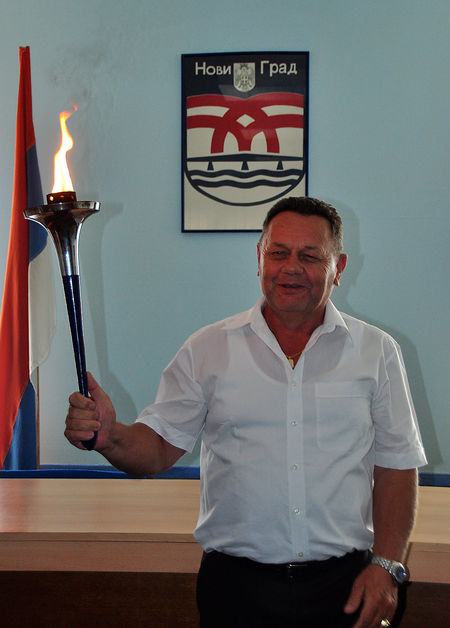 ...the city representative welcomed us...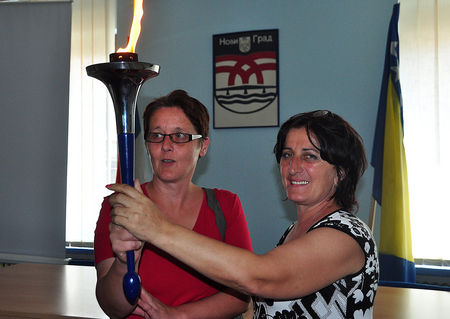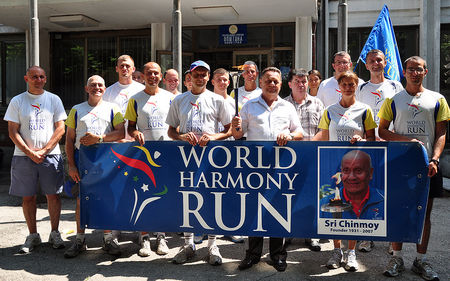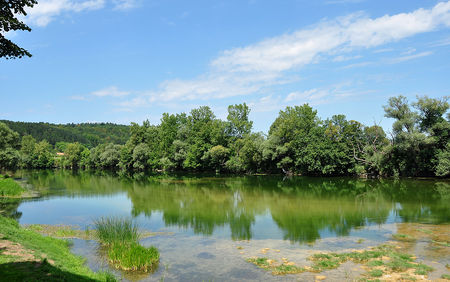 ...for the rest of the day we followed the river Una - a real Bosnian pearl. The water is cristall clear and invites you every meter for a swim!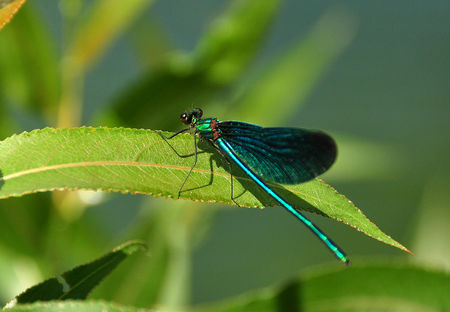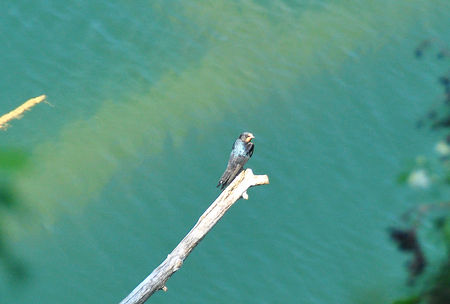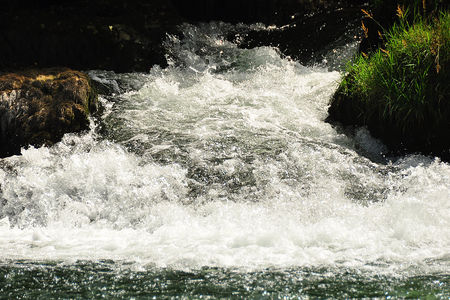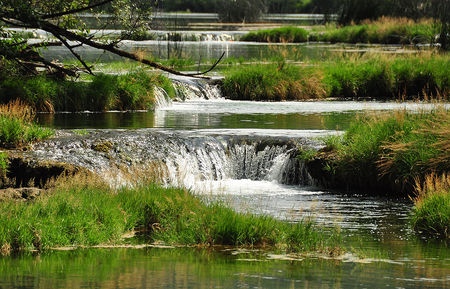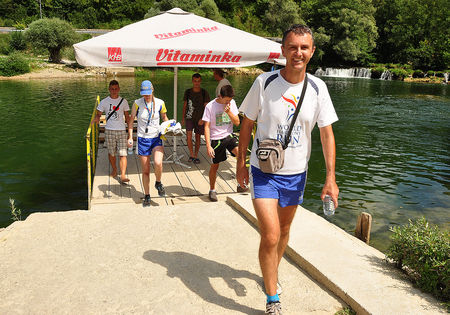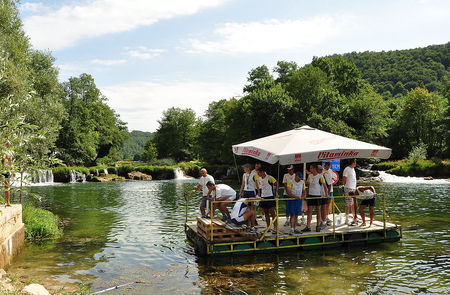 ...the World Harmony Run travels with all kind of transportation...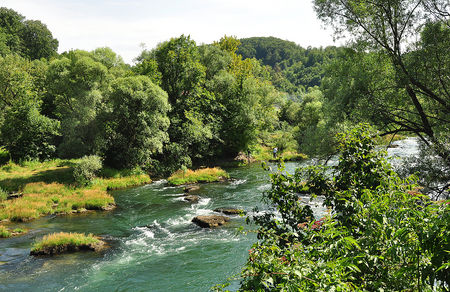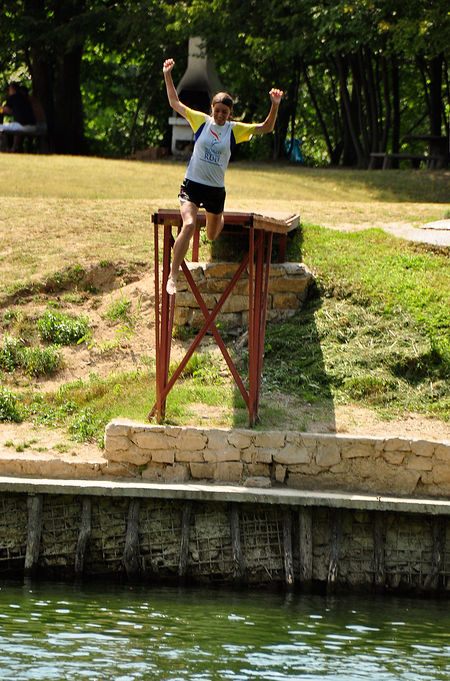 ...a welcome refreshment...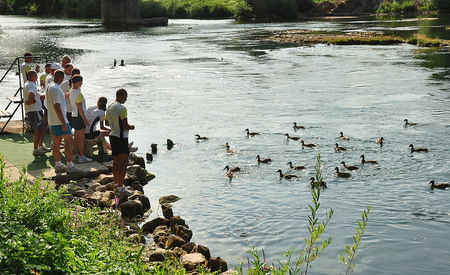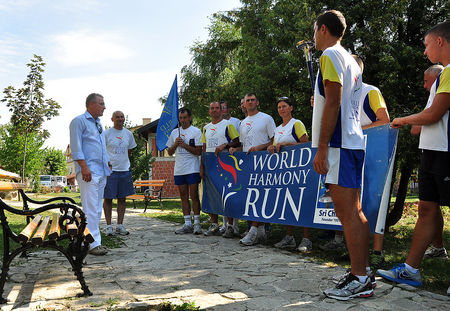 In Bosanska Krupa we were also welcomed by the city representative...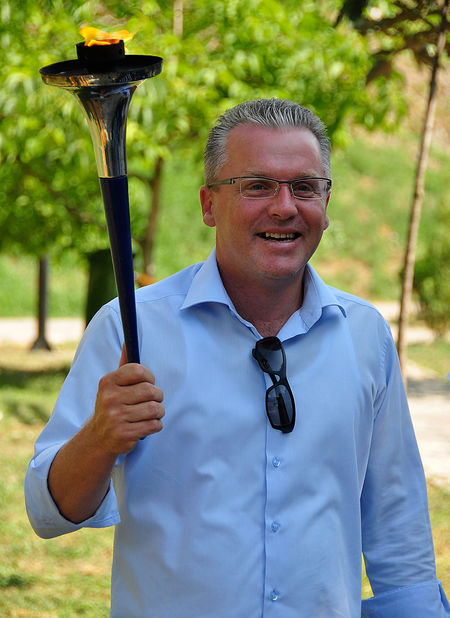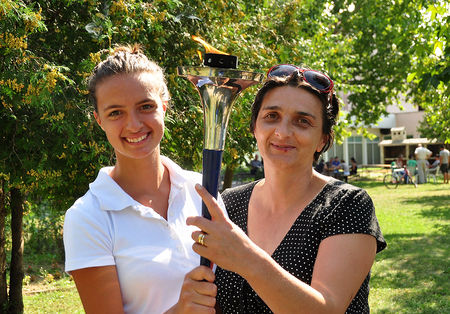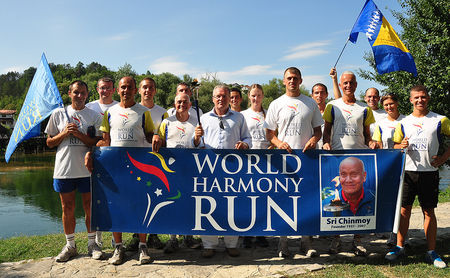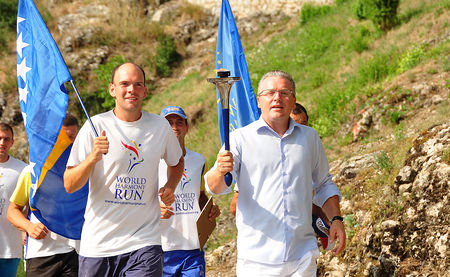 ..a few steps for peace...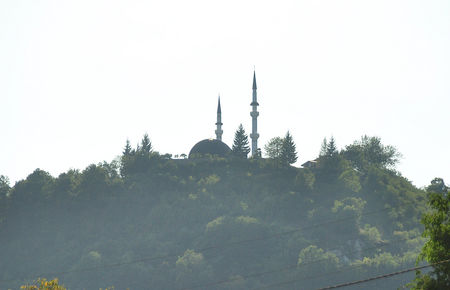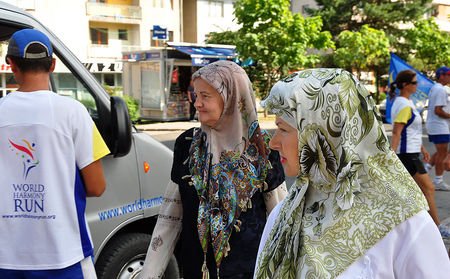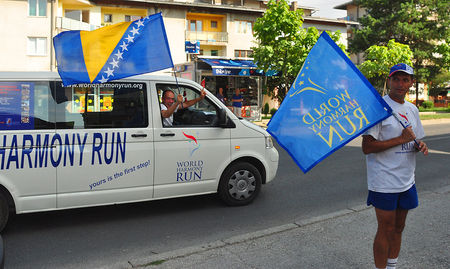 Sumahat enjoys the Bosnian feeling...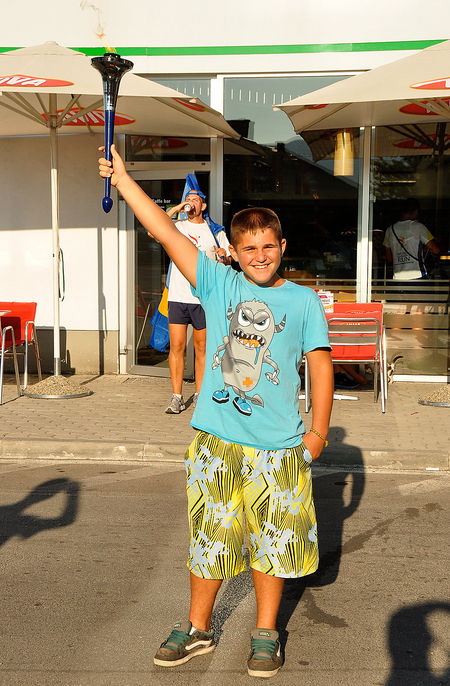 Welcome to Bihać, our today's final destination!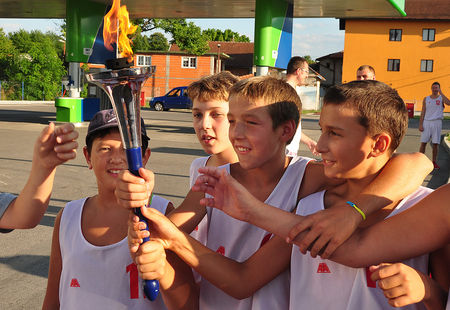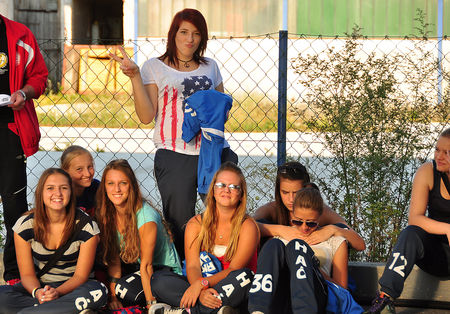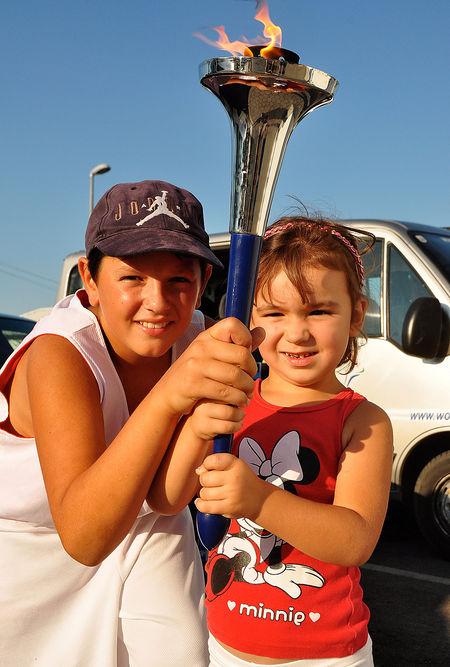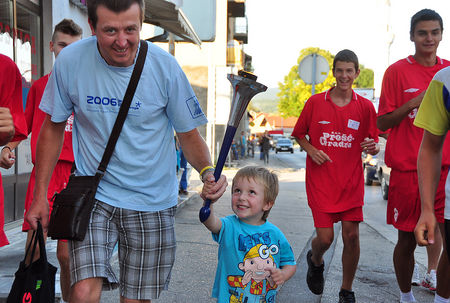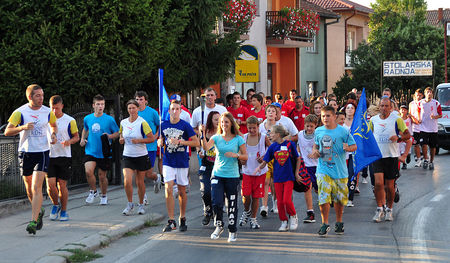 ...a large group of kids from different sport teams awaited us and together we ran through the city...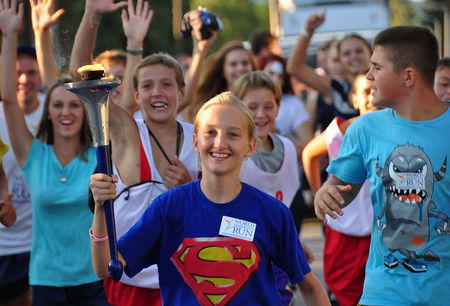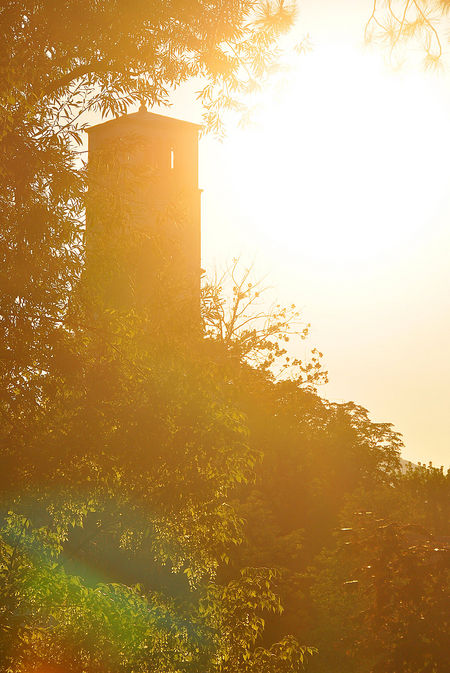 ...as the sun set, golden light flooded the city!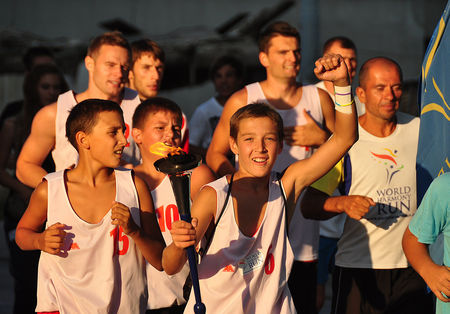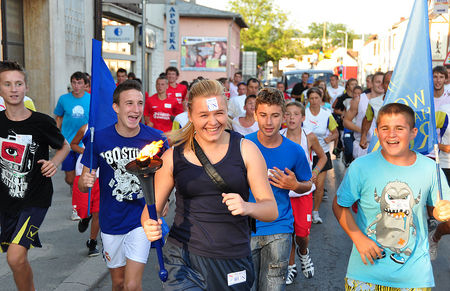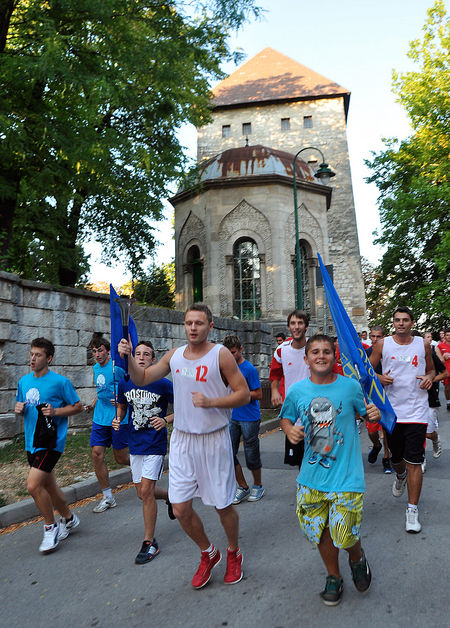 ...a very enthusiastic team...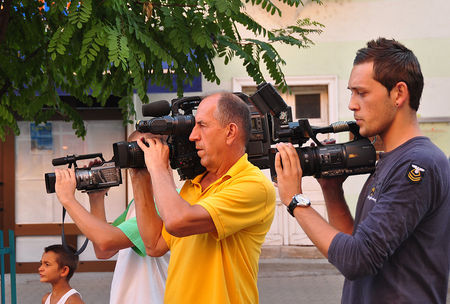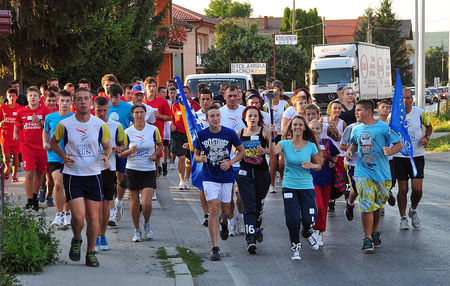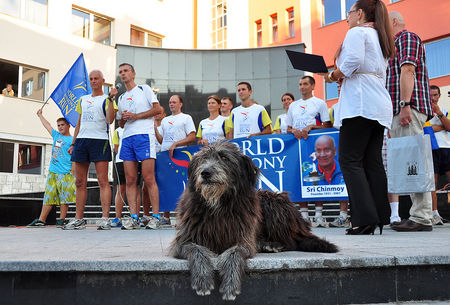 ..we reached the main square and went on stage...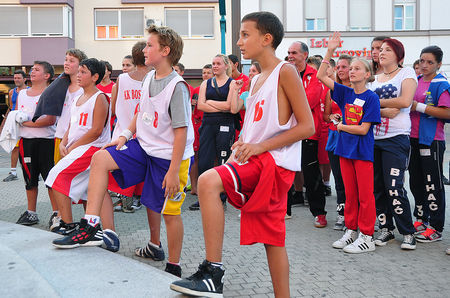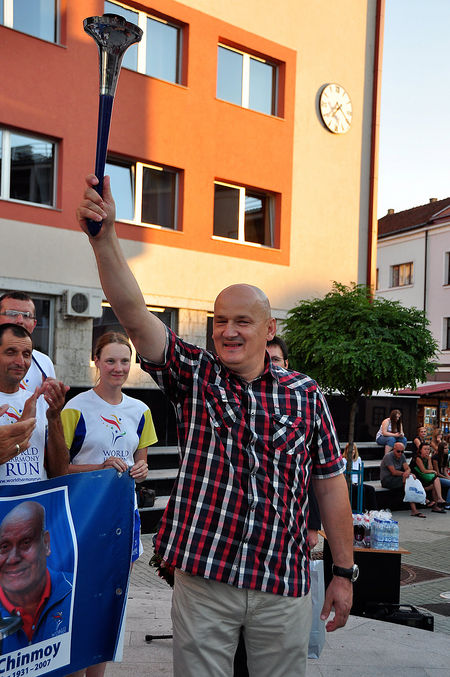 ...the city representative spoke kind words...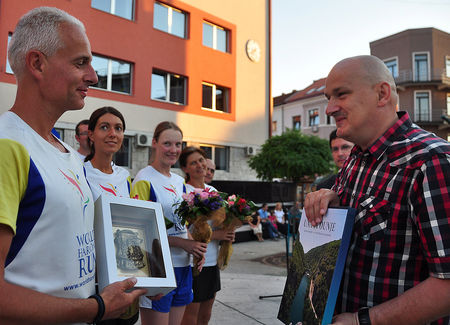 ...and we got very nice gifts...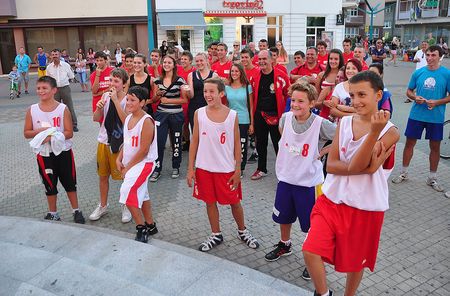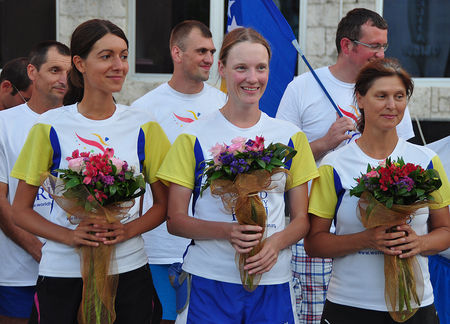 ..our girls received flowers....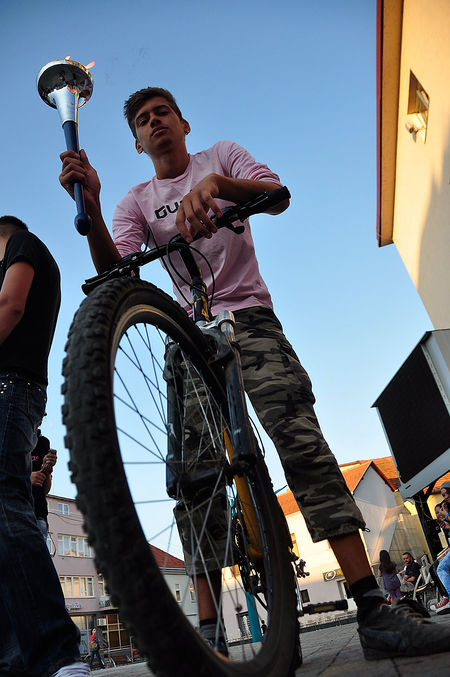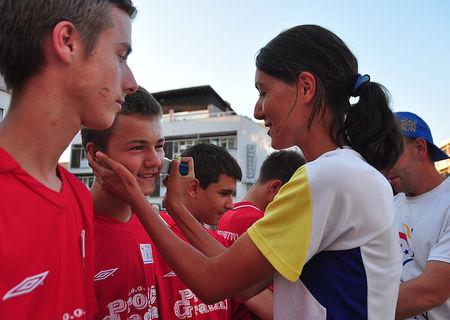 ...time for the stamps...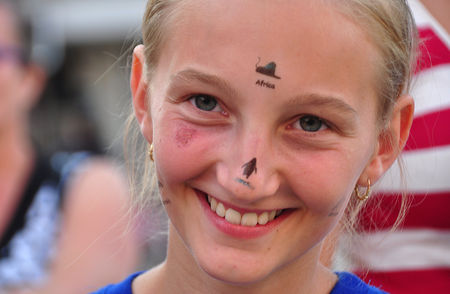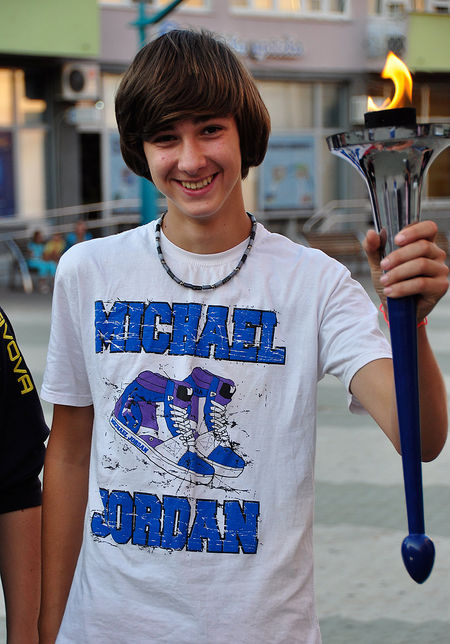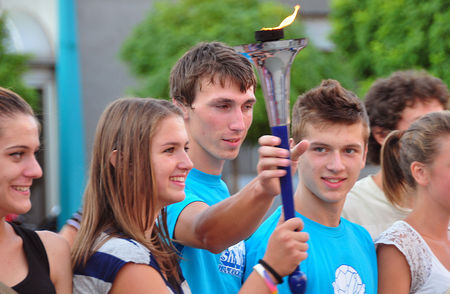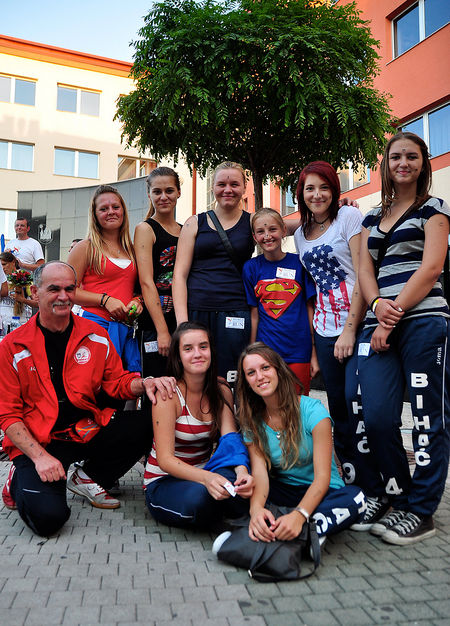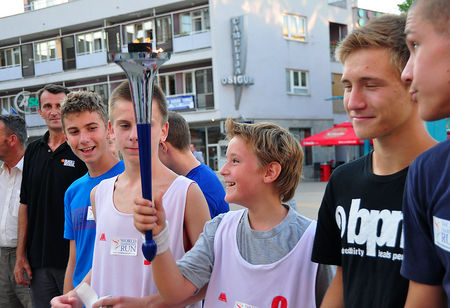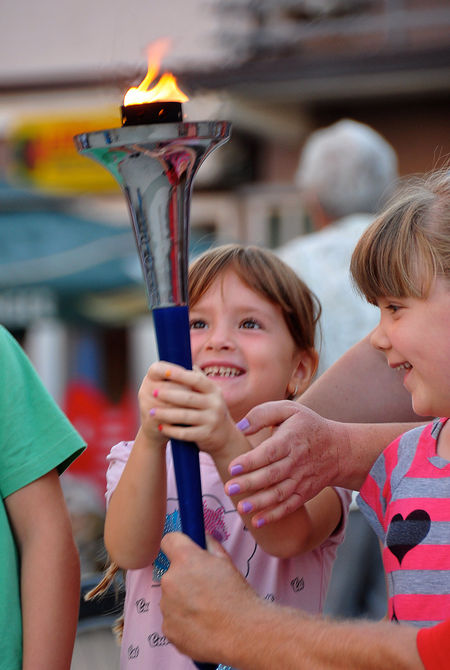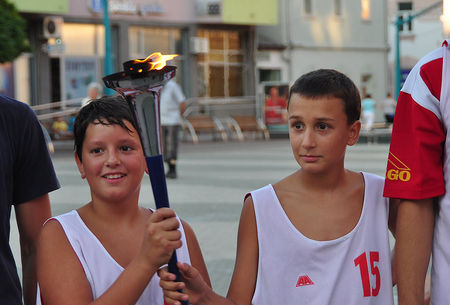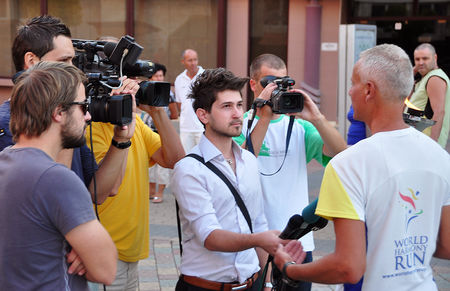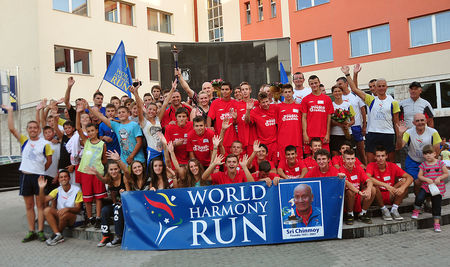 Thank you Bihać for the warm welcome!
---
Distance: 114 km
Team Members:
Dipavajan Renner (Austria), Sandro Zincarini (Italy), Sumahat Strohn (Germany), Vladimir Ilyasov (Russian Federation), Barbora Tabackova (Slovakia), Mladen Vujaklija (Croatia), Dennis Gribok (Luxembourg), Sukhada Korshunova (Russian Federation), Daniel Ignovski (Macedonia), Roos de Waart (Netherlands), Namitabha Arsic (Serbia), Veljko Antic (Serbia), Dragan Nikolic (Serbia), Chanakhya Jakovic (UK), Bosnian runners
Harmonemail:
You can send a message to the runners or read the messages.
Gallery: See more images!