Bosnia 11 August: Zvornik - Doboj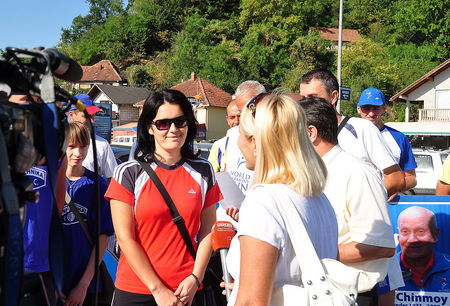 Welcome to Bosnia i Hercegovina! We started in Zvornik, right at the border to Serbia. National TV was there as well as the city representative from Zvornik and a group of kids....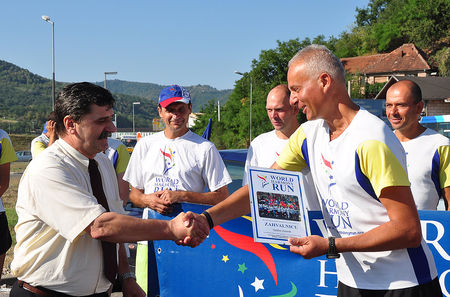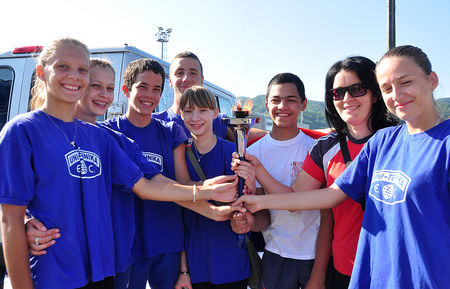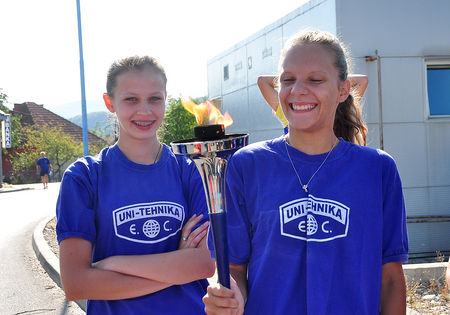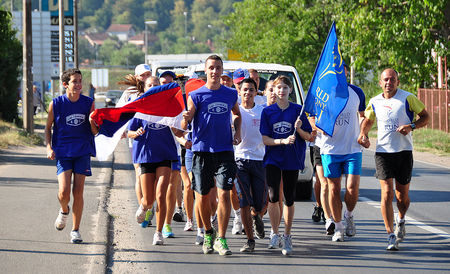 ...a very dynamic start into the day...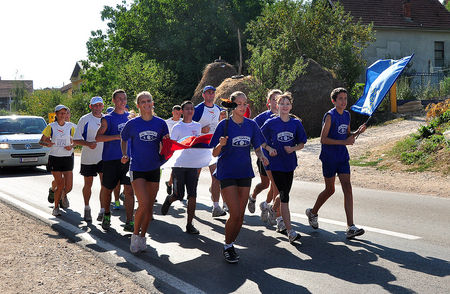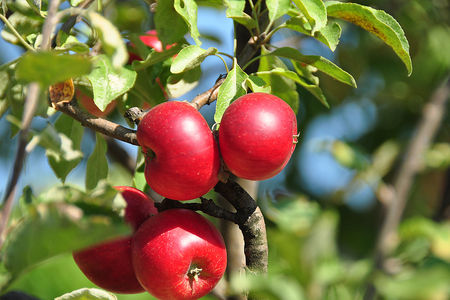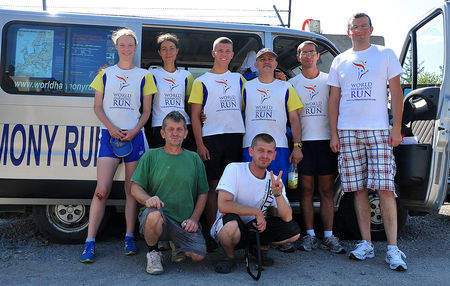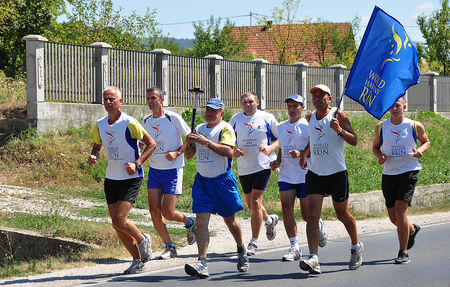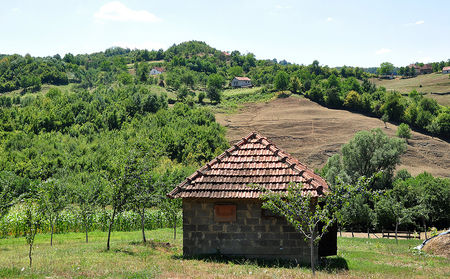 ..gentle hills and a fertile country...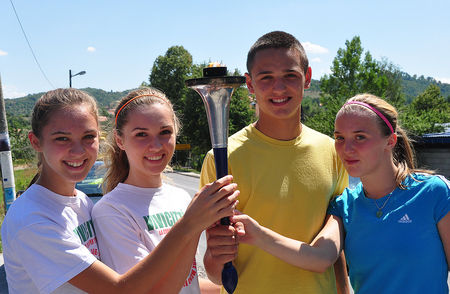 We reached Tuzla. Another group of athletes awaited us...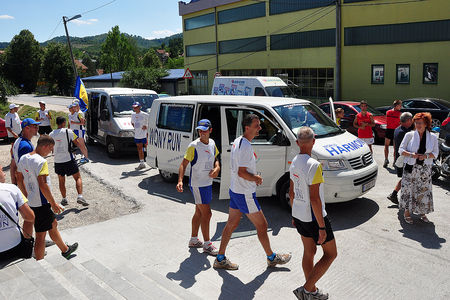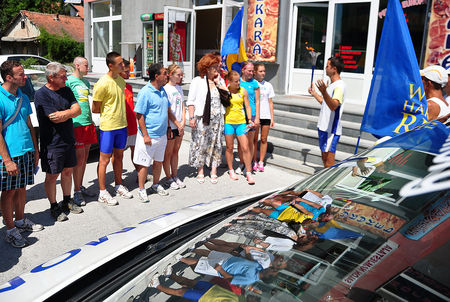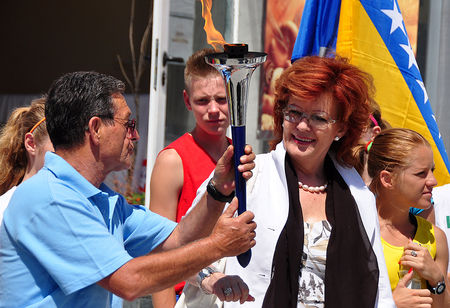 The city representative welcomed us...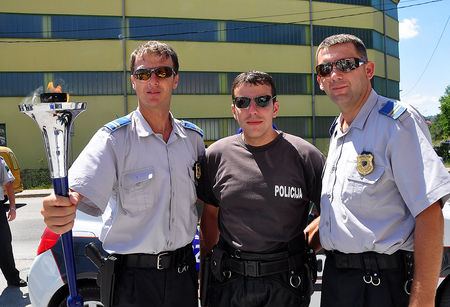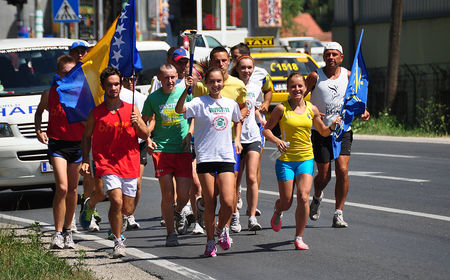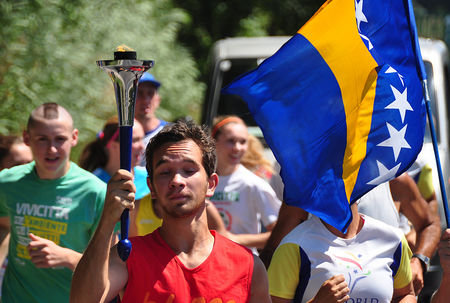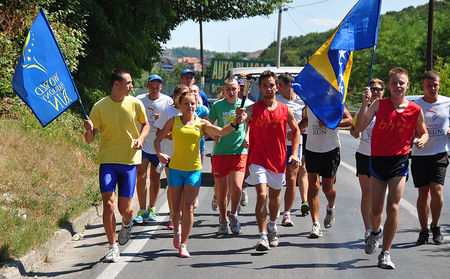 ...the athletes carried the torch quite a long distance through the city...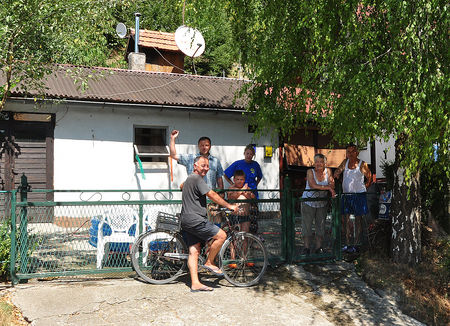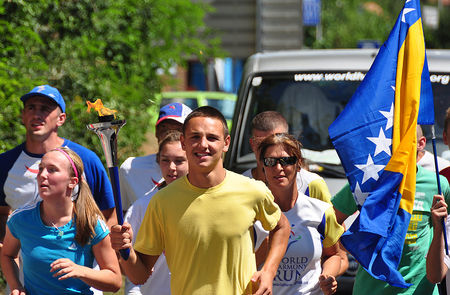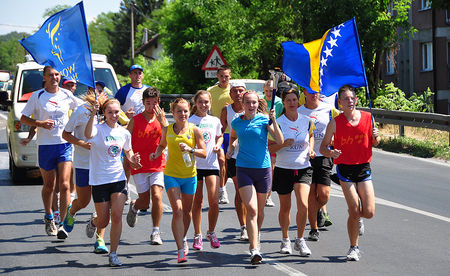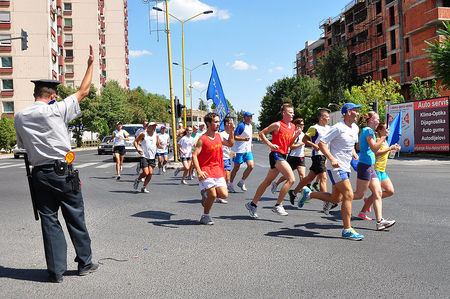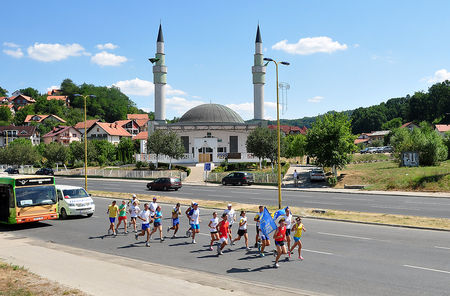 ...a scenic running route...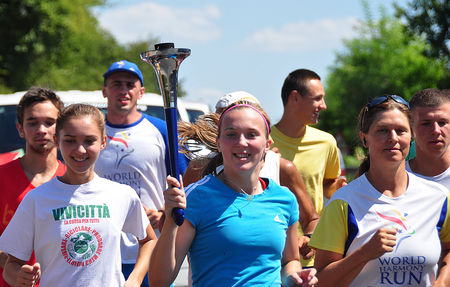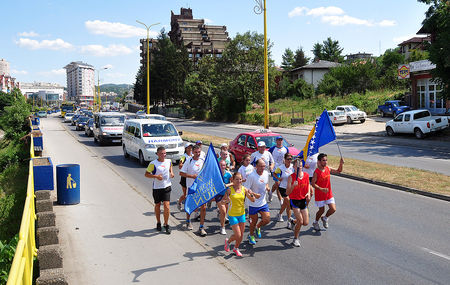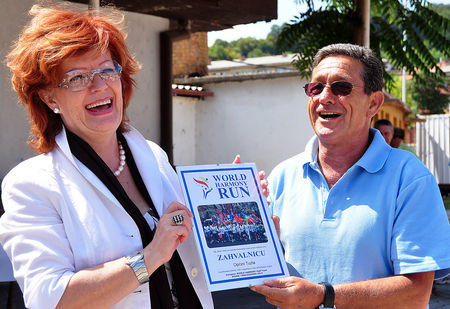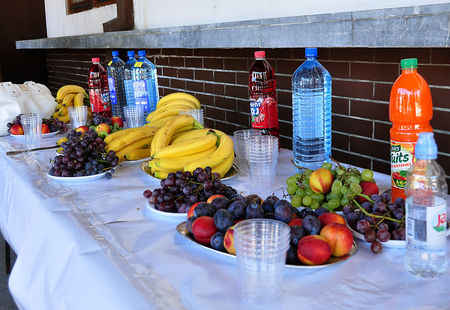 ...thanks fro the nice refreshments!...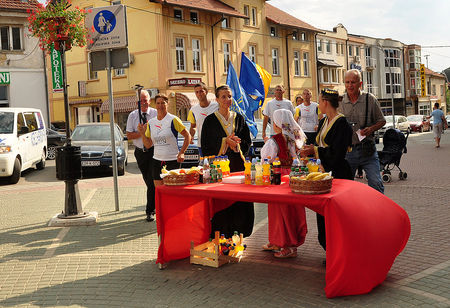 Gračanica was next. We arrived on the main square, where the meeting was about to happen...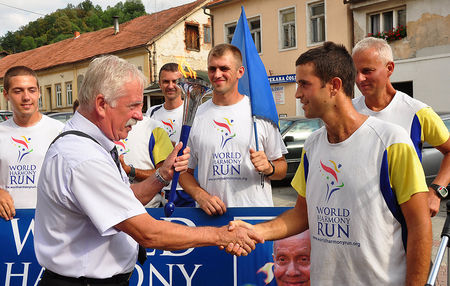 The mayor spoke kind words.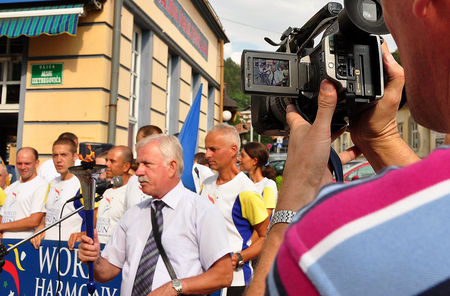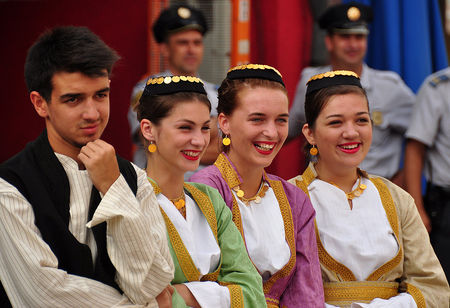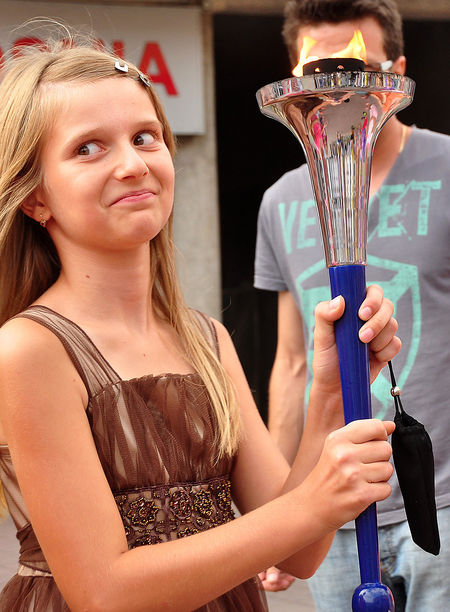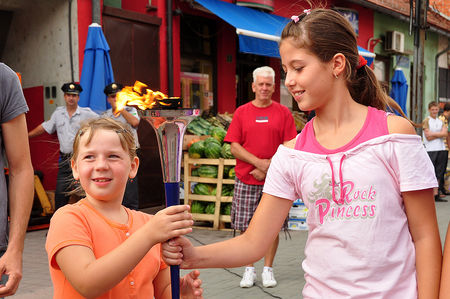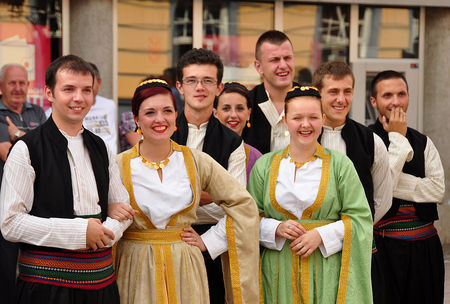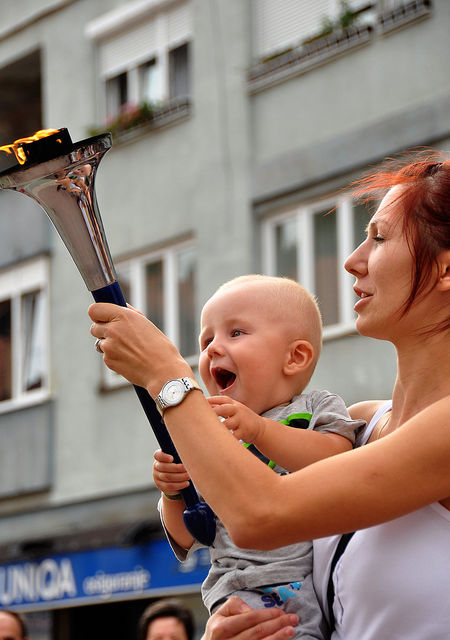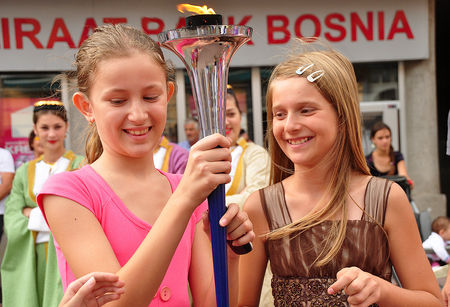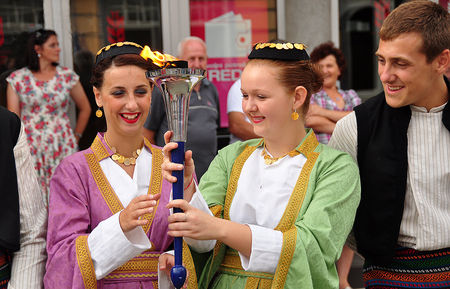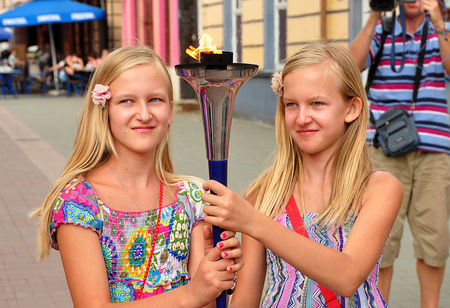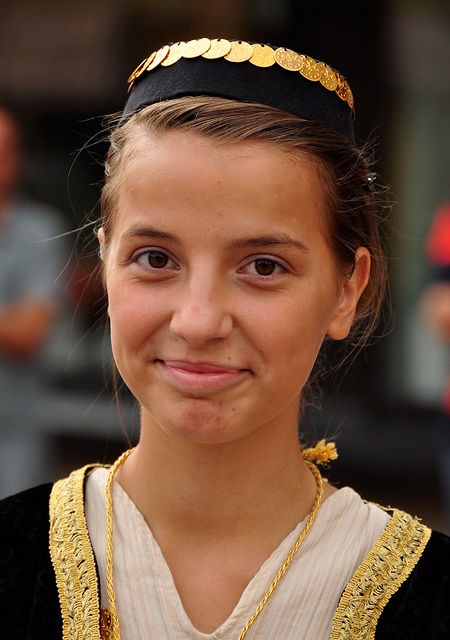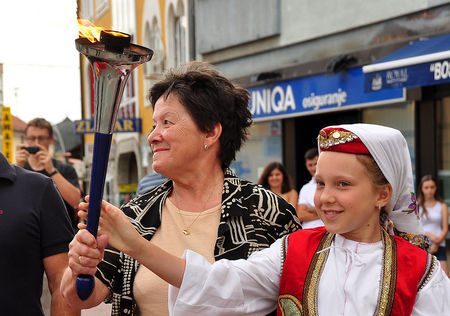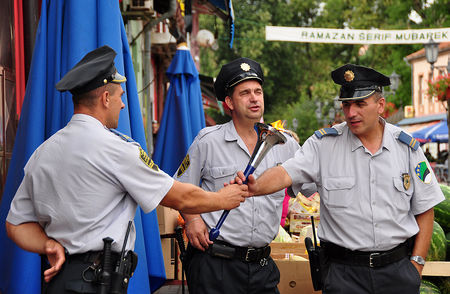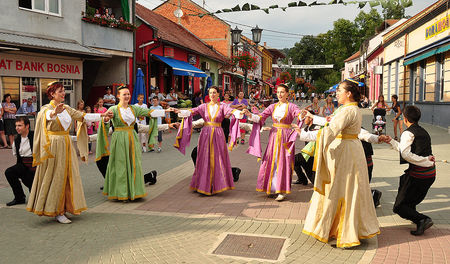 ...traditional Bosnian dancing...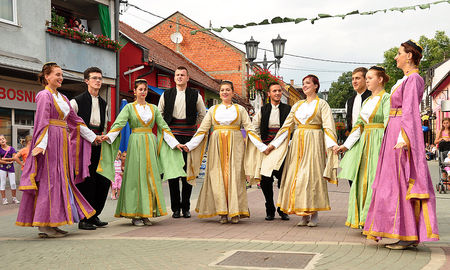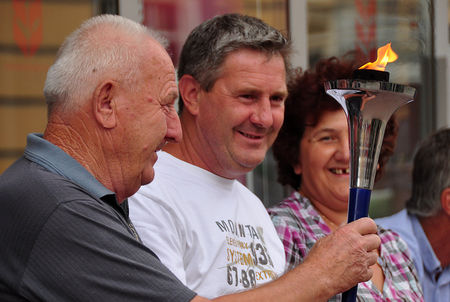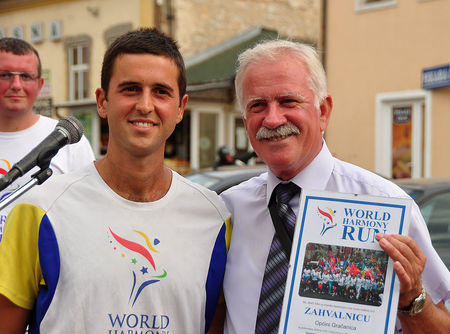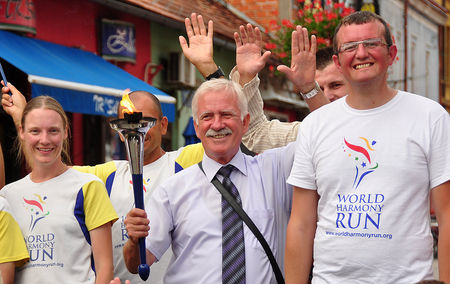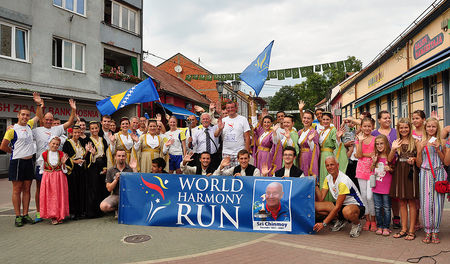 Thank you Gračanica for the meeting!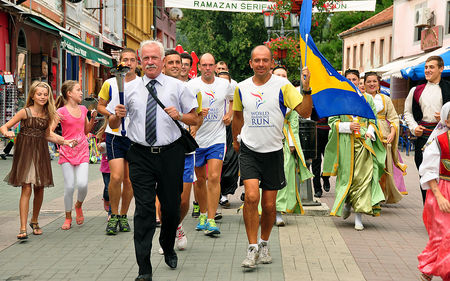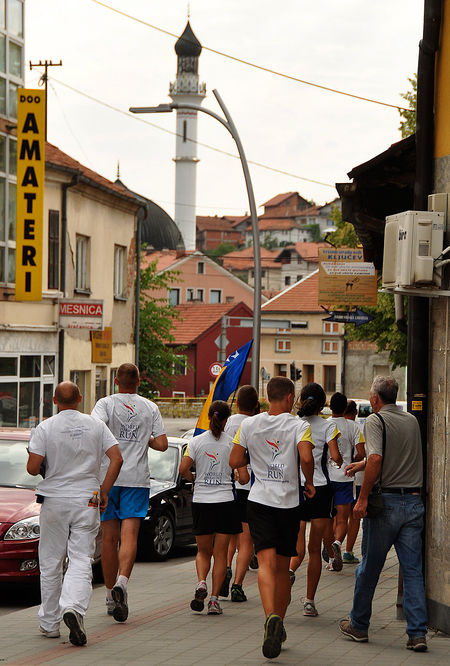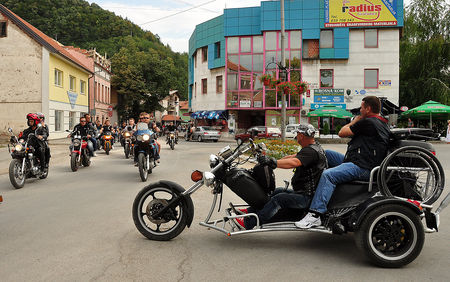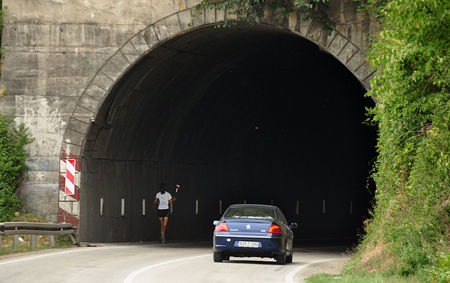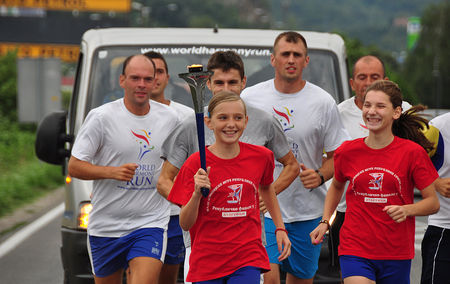 Doboj was the final destination of the day. Kids carried the torch into the city...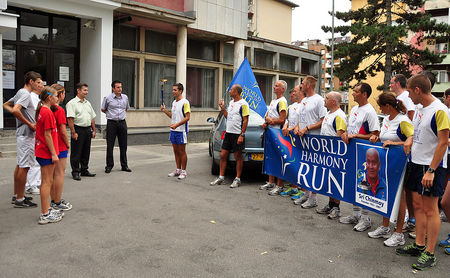 The city representative of Doboj welcomed us...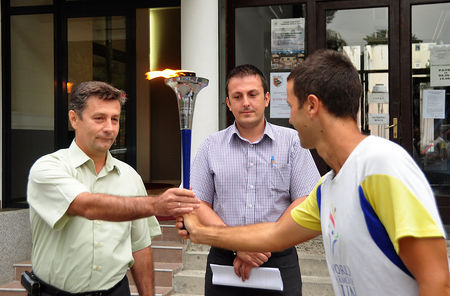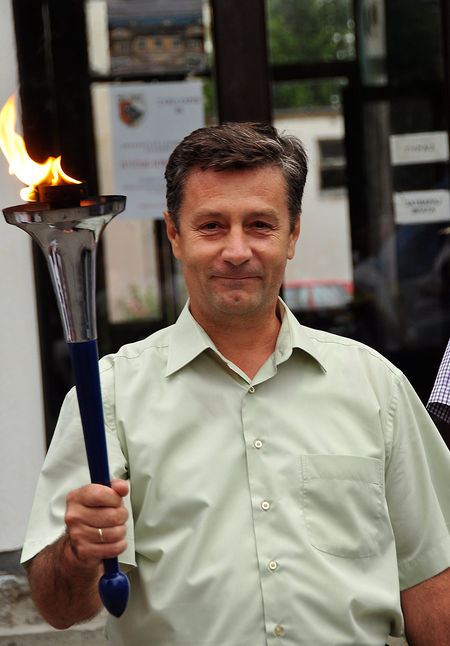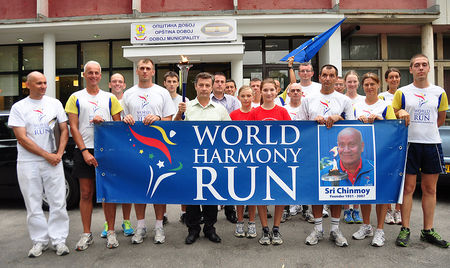 Thank you for the hospitality!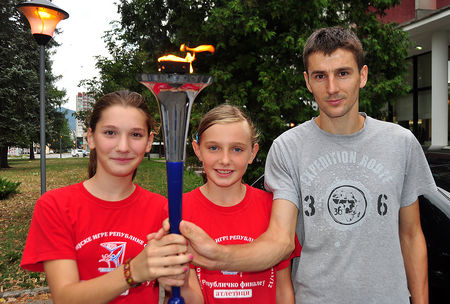 ---
Distance: 108 km
Team Members:
Dipavajan Renner (Austria), Sandro Zincarini (Italy), Sumahat Strohn (Germany), Vladimir Ilyasov (Russian Federation), Barbora Tabackova (Slovakia), Mladen Vujaklija (Croatia), Dennis Gribok (Luxembourg), Sukhada Korshunova (Russian Federation), Daniel Ignovski (Macedonia), Roos de Waart (Netherlands), Namitabha Arsic (Serbia), Veljko Antic (Serbia), Dragan Nikolic (Serbia), Chanakhya Jakovic (UK), Bosnian runners
Harmonemail:
You can send a message to the runners or read the messages.
Gallery: See more images!