Cyprus 5 May: Nicosia - Limasol
After a day of local events we got ready for our run through the west of Cyprus. Everybody looked forward to this stage, as it included the highest mountains of Cyprus.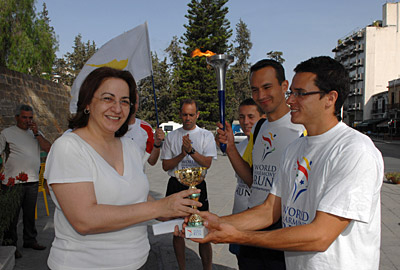 Starting in the morning in Nicosia, the capital, the mayor received the torch.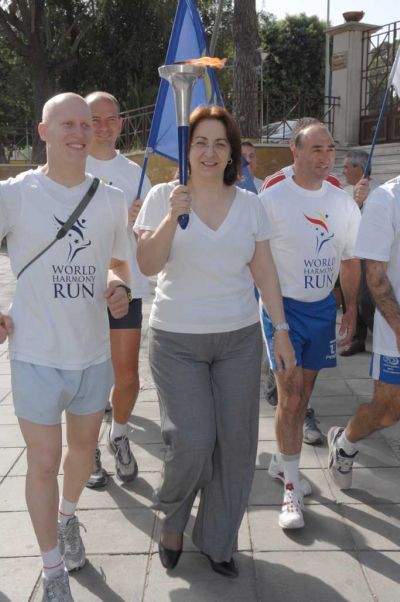 It's a small step for men, but a big step for Cyprus!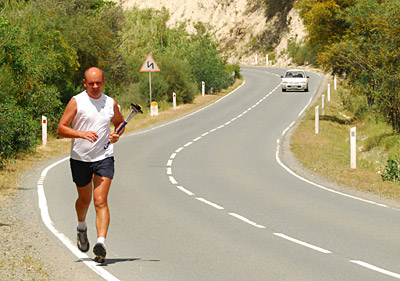 Very soon we left the city area and found ourselves running on lonely country roads.
The first hills appeared and we prepared ourselves for the climb.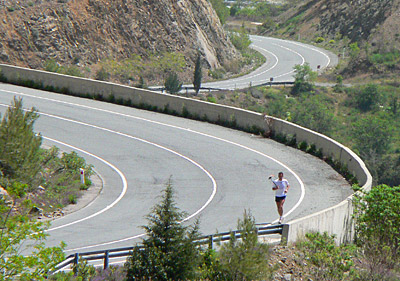 Turn after turn we went up to the highest peaks of Cyprus and enjoyed our hillwork. As the temperature was rising quickly, we were quite happy to go higher and higher for cooler conditions.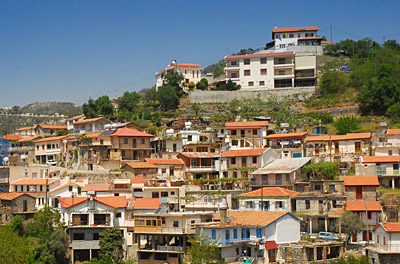 At noon we reached Agros, a lovely village in the mountains, especially known for its tourism and farming.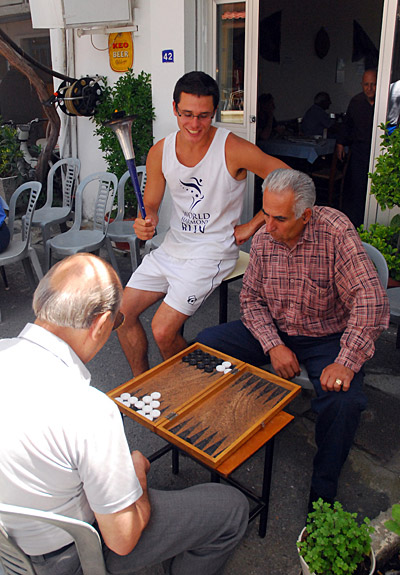 Local senior citizens spend their daily life usually with board games and coffee.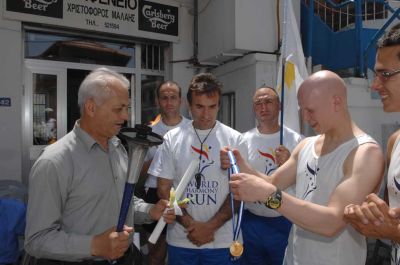 The mayor received the torch and invited us for some refreshments.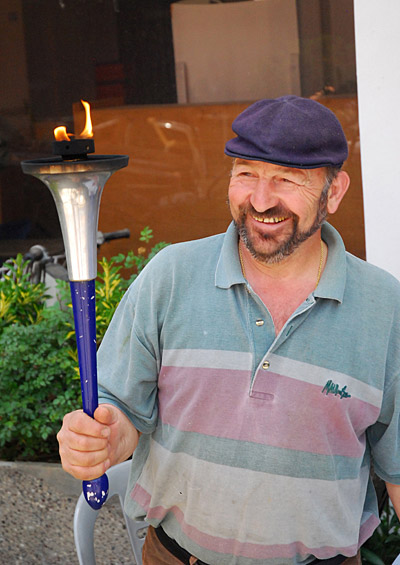 The World Harmony Run brings a welcomed change to some inhabitants.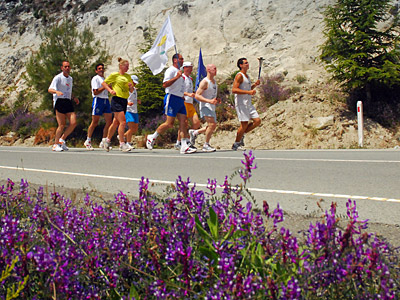 From Agros onwardsthe route went downhill, which encouraged the whole team to get out of the car and to run!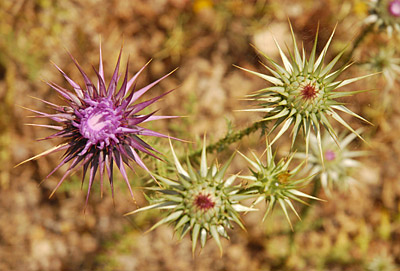 Like in many other mountain regions the vegetation surprises us with its beauty and variety. This plant is very characteristic of southern Cyprus.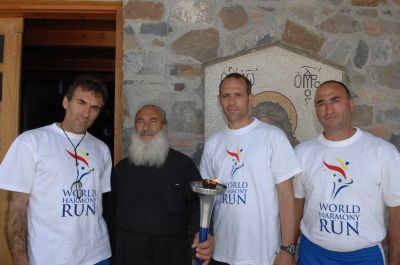 The local priest received the torch and blessed the runners.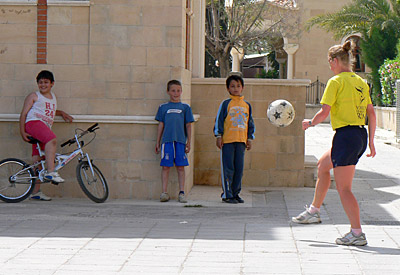 Nataliya used a short break to make friends with the local kids and to train for a second career in one of the European football premier leagues.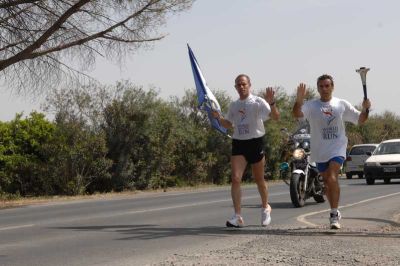 Our friends from Cyprus, Leonidas, Socrates and Yiannis, all experienced runners, did not hesitate to join our team for quite some fast kilometers.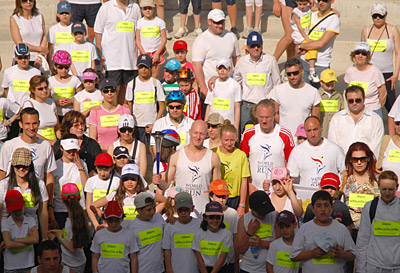 As we reached Limasol, a city representative and a group of cyclists welcomed us.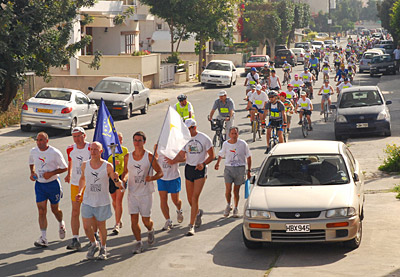 A last run through the streets of Limasol with all the cyclists following us ended todays stage.
We really enjoyed our stay on Cyprus, but as usual we could have spent more time here, but the run continues on to the next country. The officials, especially the police, were very helpful and so supportive.
All of us are looking forward to come back as soon as possible!
Thanks, Cyprus!
---
Team Members:
Dipavajan Renner and Jewgenij Kuschnow(Austria), Ondrej Vesely and Rosta Vagner (Czech Republic), Pierre Lantuas Monfouga (France), Valentin Bebik and Nataliya Lehonkova (Ukraine), Janos Derekas (Hungary), Susameepan Kalbitzer(Germany).
Harmonemail:
You can send a message to the runners or read the messages.