Cyprus 6 May: Travelling to Greece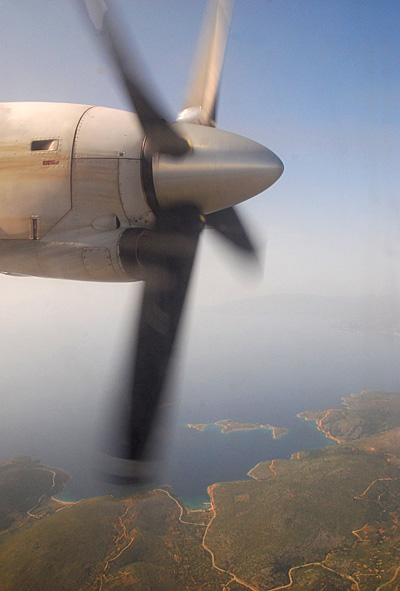 Early in the morning we left Nicosia to catch the flight to Athens. We spent the whole day travelling and arrived finally in Chios, our last stage before Turkey. We enjoyed very much the shaky flight with this airplane. Tomorrow the journey will continue...
---
Team Members:
Dipavajan Renner and Jewgenij Kuschnow (Austria), Ondrej Vesely and Rosta Vagner (Czech Republic), Pierre Lantuas Monfouga (France), Valentin Bebik and Nataliya Lehonkova (Ukraine), Janos Derekas (Hungary), Susameepan Kalbitzer(Germany).
Harmonemail:
You can send a message to the runners or read the messages.