Greece 7 May: Chios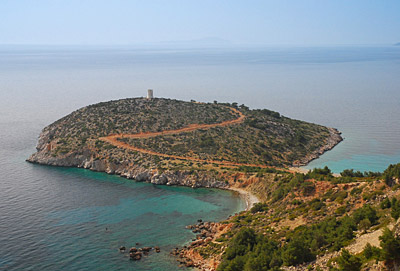 Chios can look back on at a quite stormy history. Only a few miles separate Chios from Turkey, and because of its strategic position this island has been for centuries in the firing line between these two powerful nations.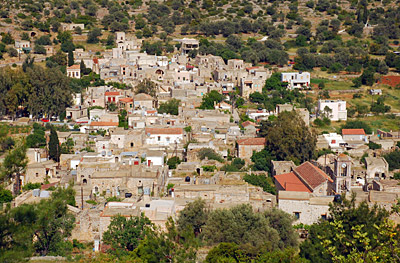 Approximately 70,000 people live on Chios; many of them in old fortified villages all over the island.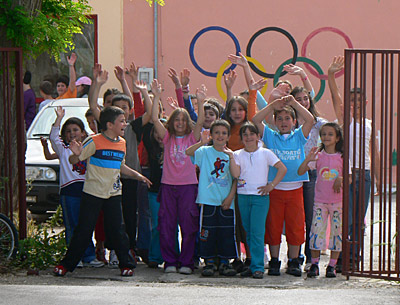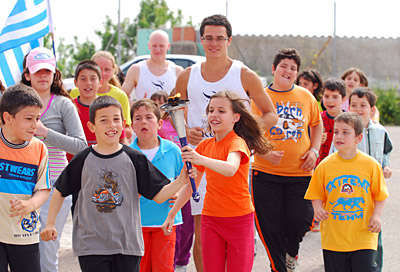 We started our Run with a school in Tholopotami, in the southwest of Chios. A presentation was followed by an enthusiastic run!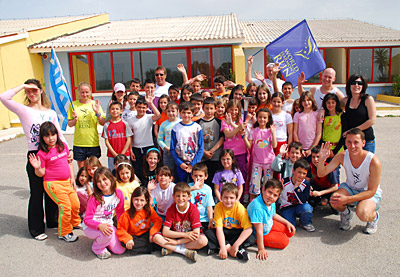 A nice group picture ended our visit and off we went!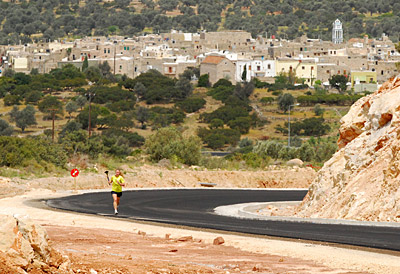 Here is Nataliya cruising the roads of Chios.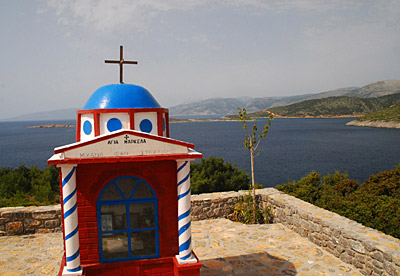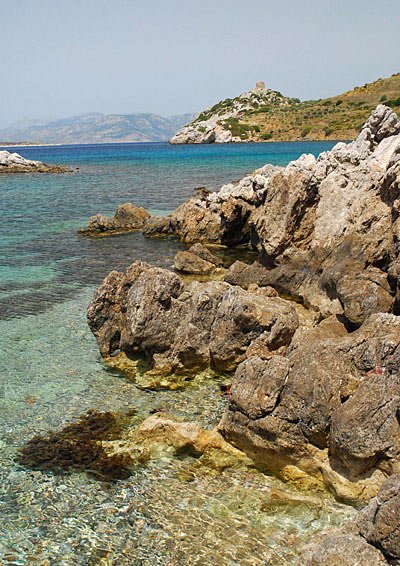 The Run followed the coastline. The clear water tempted us but we had to go on...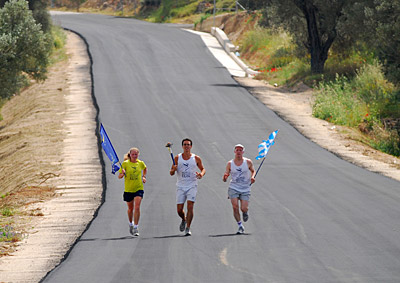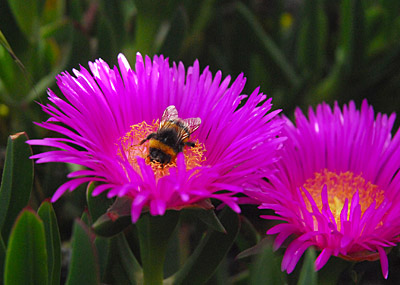 Olive trees and flowers guided our way for many kilometers, as we approached our today's final destination: the monastery of Nea Moni, high up in the mountains.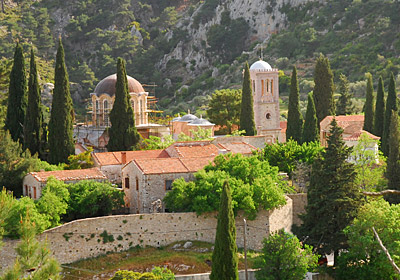 Nea Moni was built in the 11th century by Byzantine emperor Constantine. Tradition says that a light was seen at night by monks. They set the forest on fire and the fire miraculously stopped in front of a myrtle, which was inflammable. The icon of the Virgin Mary without the child was lying on its branches. Here the monastery was built.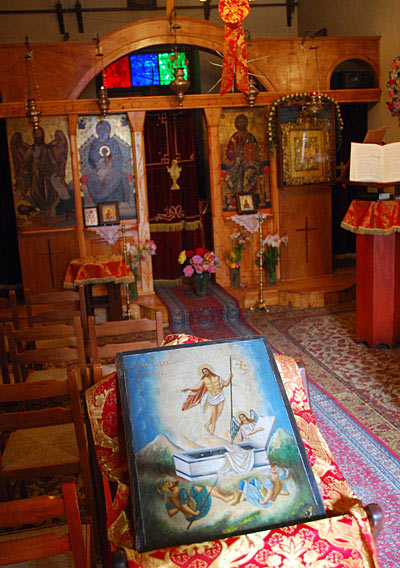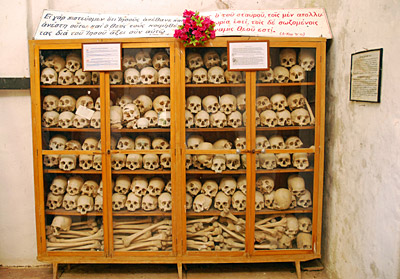 An old tradition is also to keep the skulls and bones of the former monks.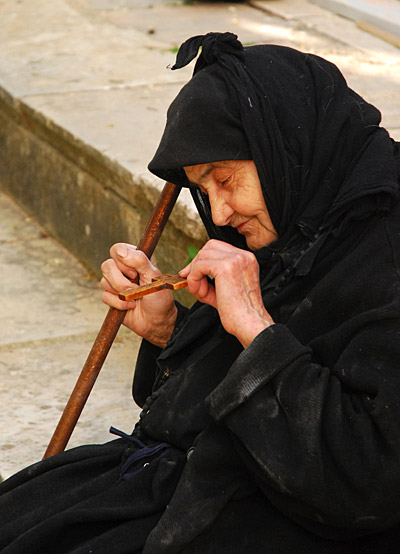 An old woman was showing us around and introduced us to the traditions of the monastery.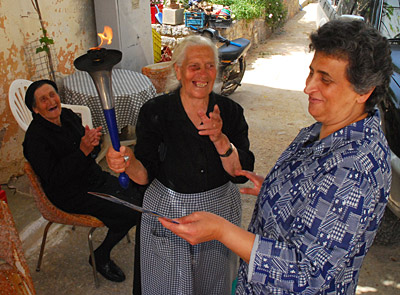 On our way around the island we encountered many hearty people; village life from its best side!
---
Team Members:
Dipavajan Renner and Jewgenij Kuschnow (Austria), Ondrej Vesely and Rosta Vagner (Czech Republic), Pierre Lantuas Monfouga (France), Valentin Bebik and Nataliya Lehonkova (Ukraine), Janos Derekas (Hungary), Susameepan Kalbitzer(Germany).
Harmonemail:
You can send a message to the runners or read the messages.