Suomi-Finland 8 September: Helsinki - Espoo
On our last day in Finland the team once again spilt into two, one covering
Helsinki the other going to Espoo. The weather was being very kind to us.
I was lucky enough to be visiting the schools in Espoo.
Chanakhya
Helsinki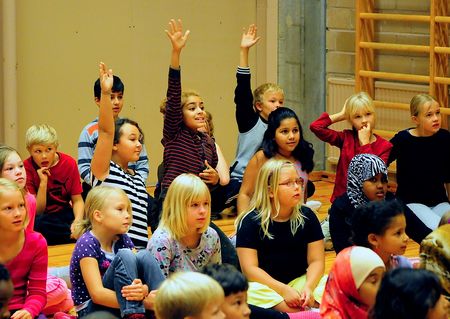 Our first meeting was in Länsi-Pasilan koulu, which had many international students.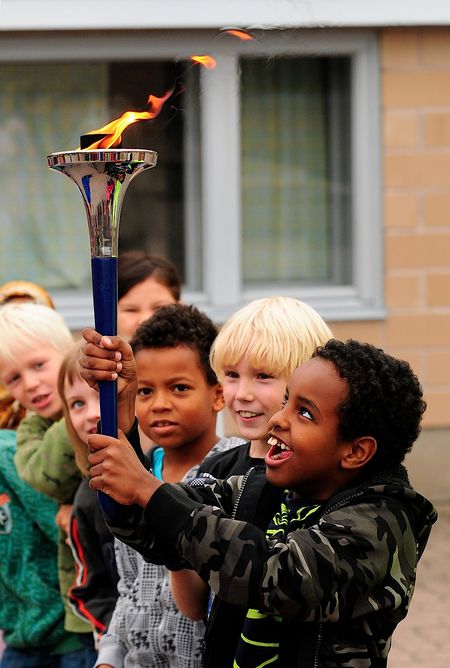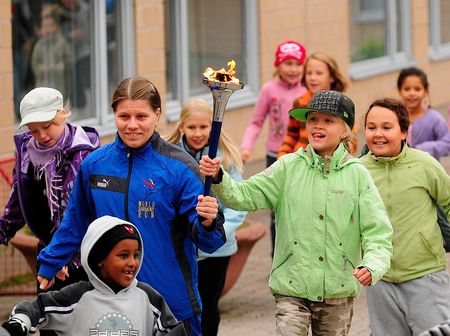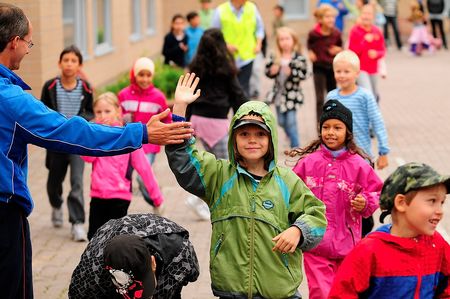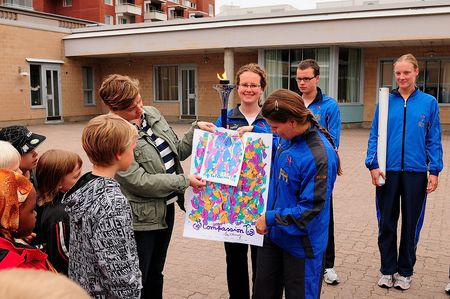 We gave the school special paintings by Sri Chinmoy-the founder of the run.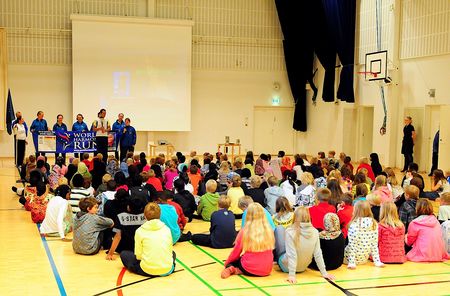 In second school-Pikku-Huopalahden koulu, we started the meeting with a video presentation.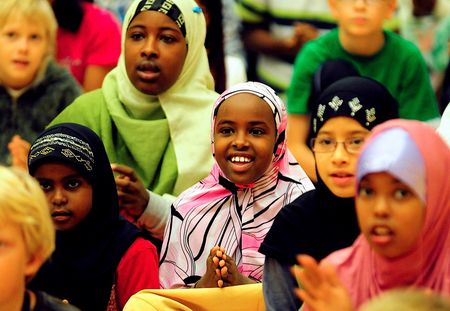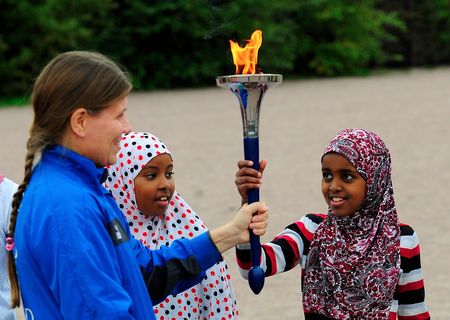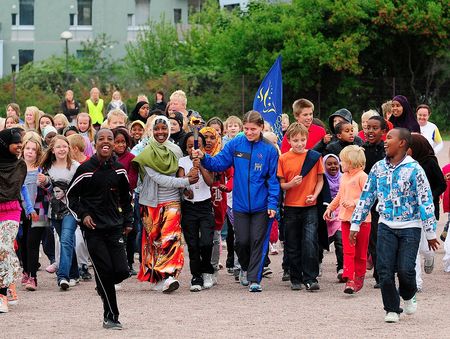 Everyone ran together afterwards...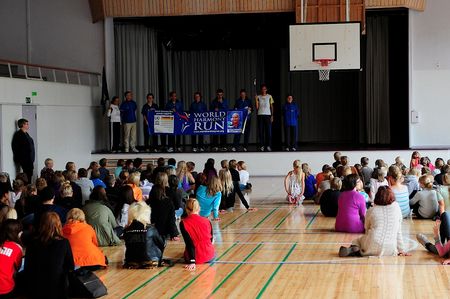 The third school was a Steiner koulu. We really liked the beautiful gym hall, good atmosphere and had fun to run on playground.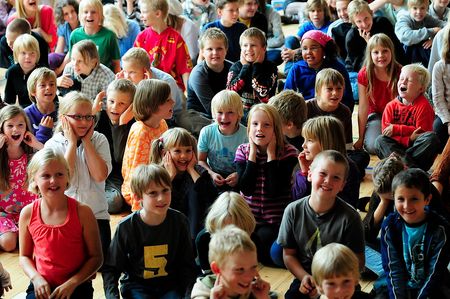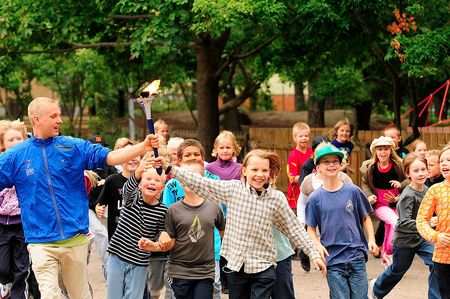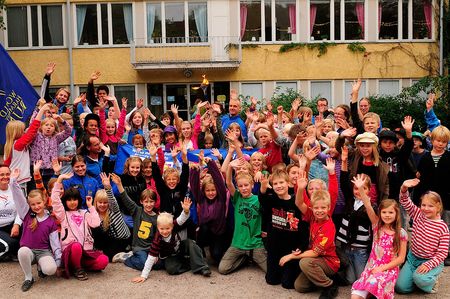 Final group picture...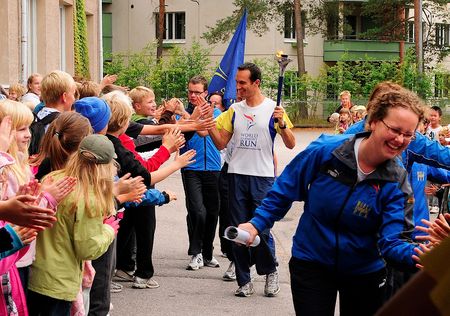 Fourth school in Helsinki today was the Munkkiniemen koulu.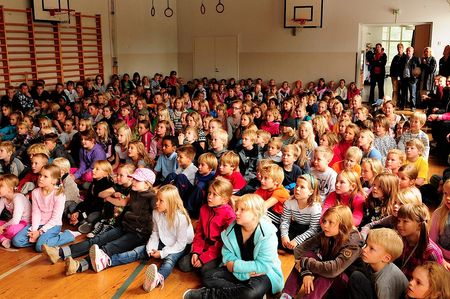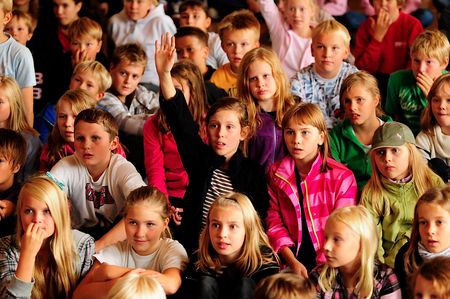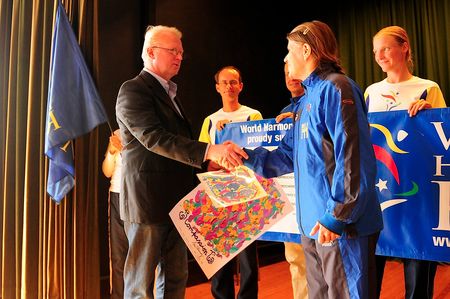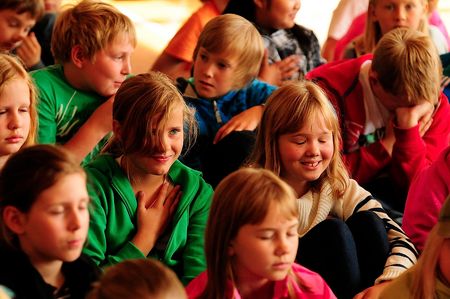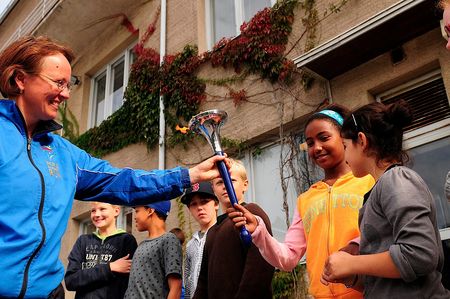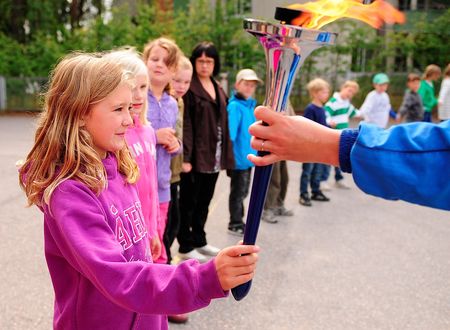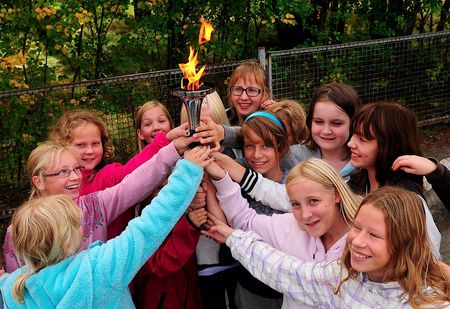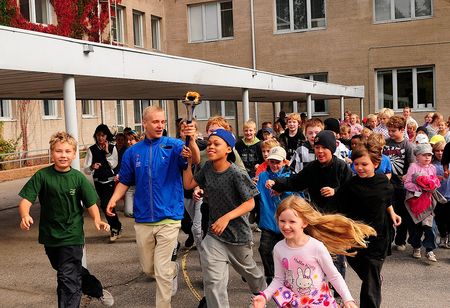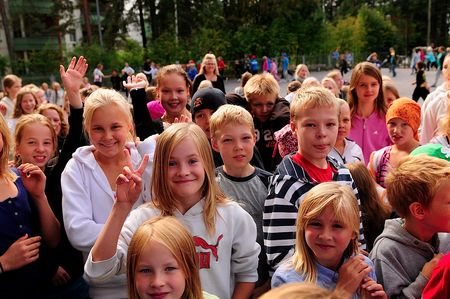 Thanks a lot for all the beautiful wishes and running...
Espoo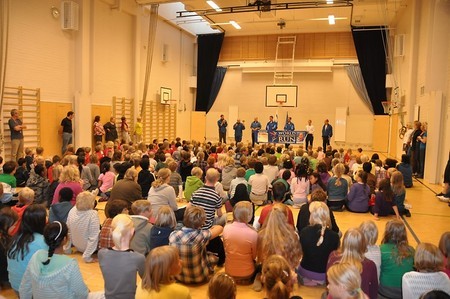 Postipuun koulu
At our first school the young children had such smart questions and answers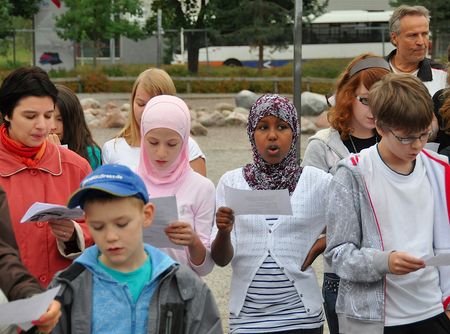 Perkkaanpuiston koulu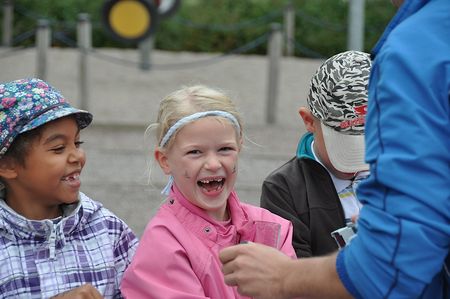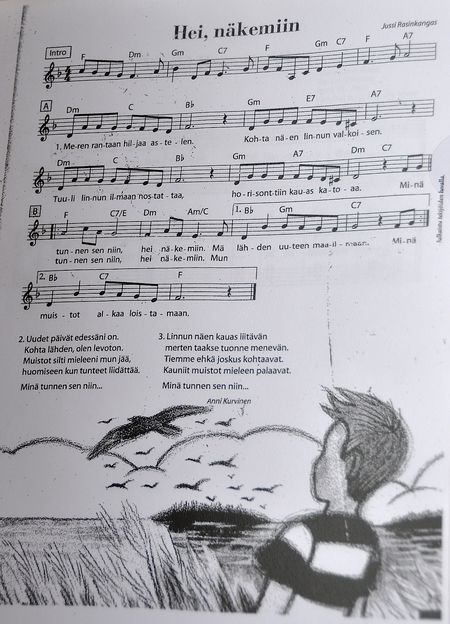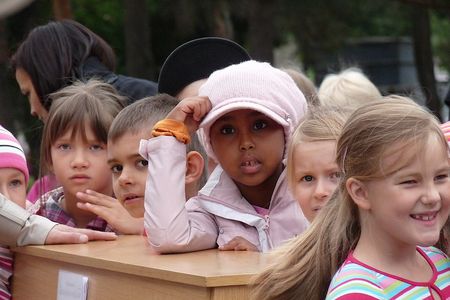 The children enjoyed our Harmony Run song, and decided to return the
favour with a beautiful song of thier own.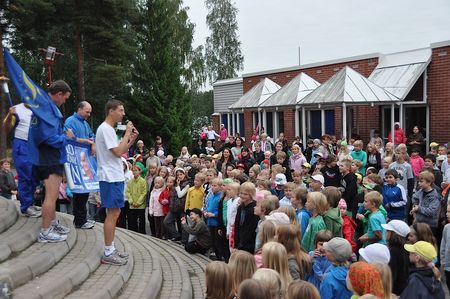 Kilon koulu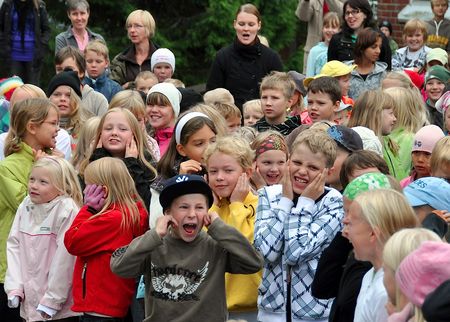 A loud screaming of our motto: Harmony begins with me...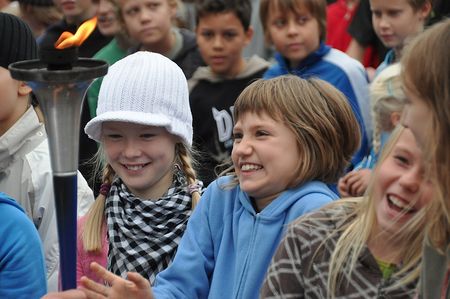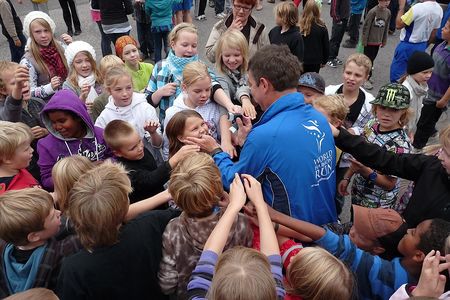 Faces full of joy that did not want to let us leave.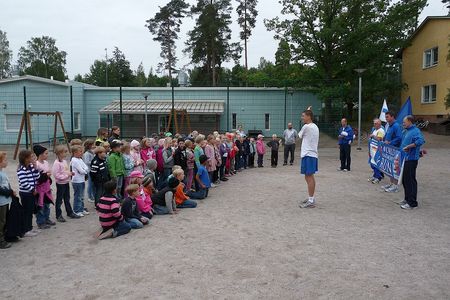 Karamalmens skola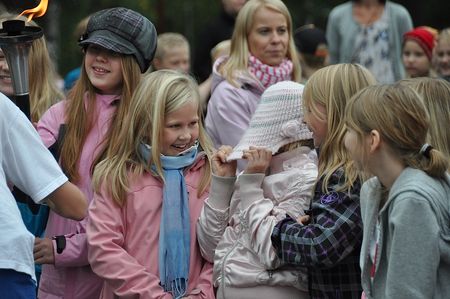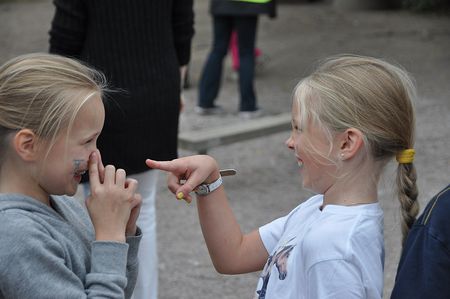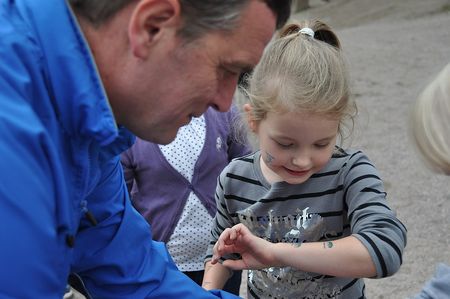 The children really enjoy thier Harmony Run stamps, something they
can share with family and friends.
Mankkaanpuron koulu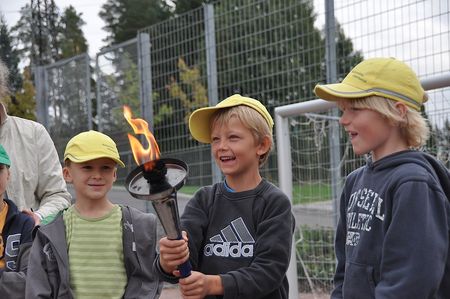 This school gave us the most enthusiastic welcome of the day!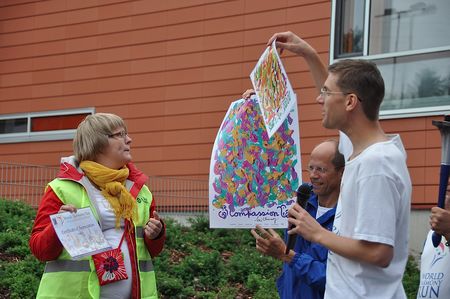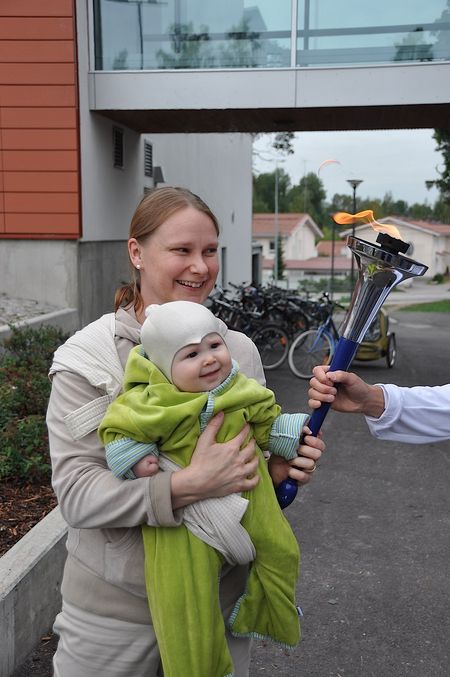 Even the littlest of Harmony run supporters get the chance to hold the
torch.
After this school we had a wonderful lunch at Jan's house. Later
to be enjoyed by the Helsinki team too.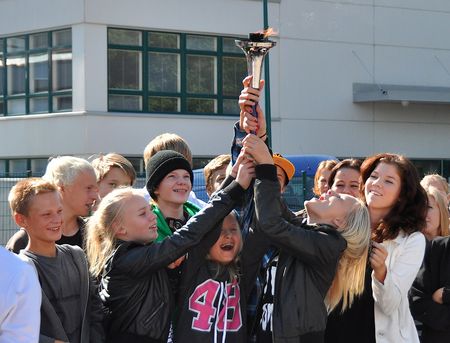 Mattbergs skola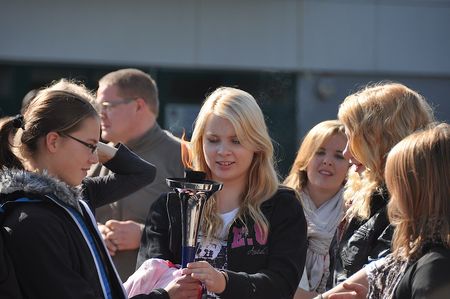 A real feeling of wonderment and joy from the junior high school kids
at a Swedish school, where local coordinator Jan went to school.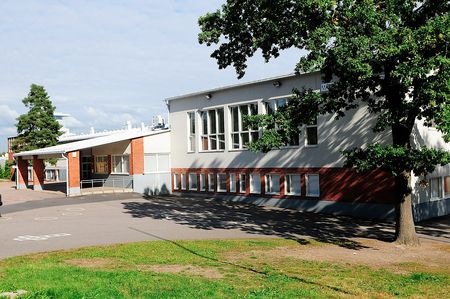 Mattlidens gymnasium
Our final visit of the day was the Swedish High school, with students
ranging from 17 to 19, where Jan also went to school. We were joined by
the other team. All students were eager to hear what we had to say.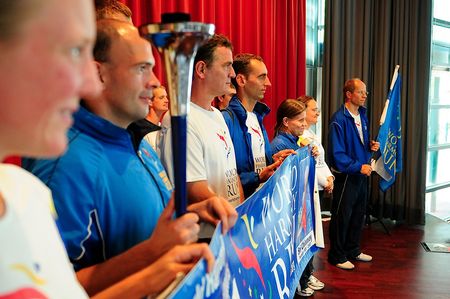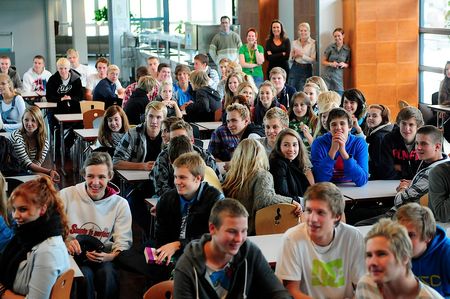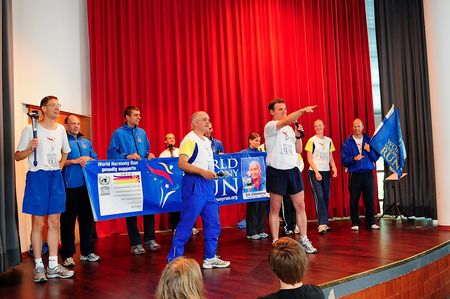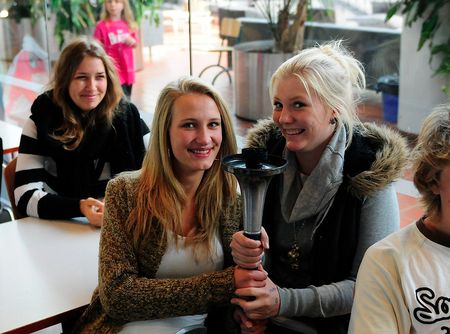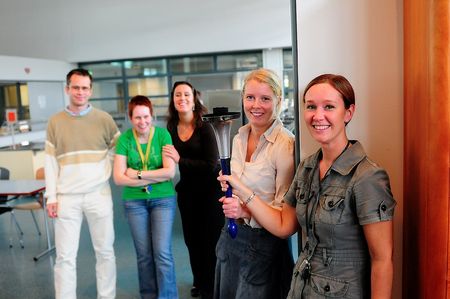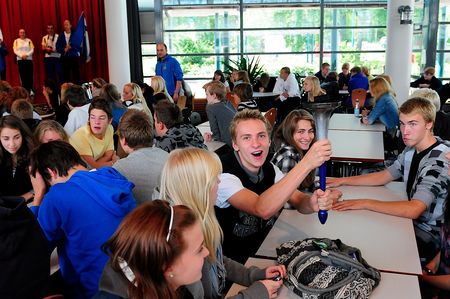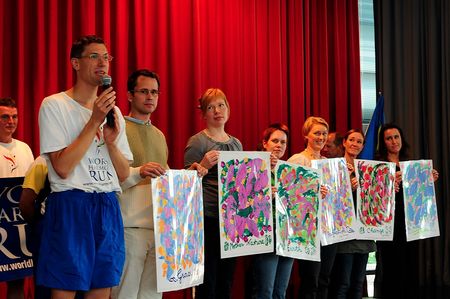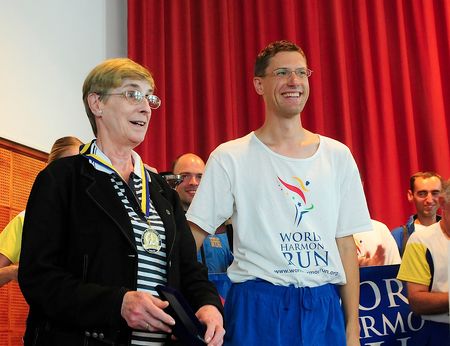 Harriet Lindroth . Teacher for 48 years. Leader of the schools Drama group
MaDraK for 40 years. A very special presentation to a very special lady,
who was completely surprised and overwhelmed by receiving the
Torch Bearer award.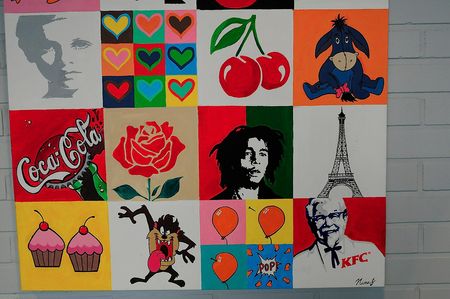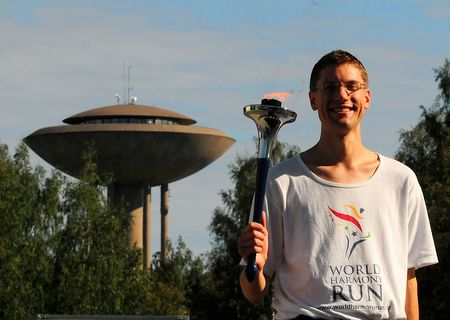 It seems that we even get vistors from far away worlds who are interested in
the Harmony run. Maybe to visit old friends...
Well, we sometimes make fun of our Finnish coordinator Jan that he comes from another planet, but he really did an excellent job in organising all the schools today. Thanks a lot.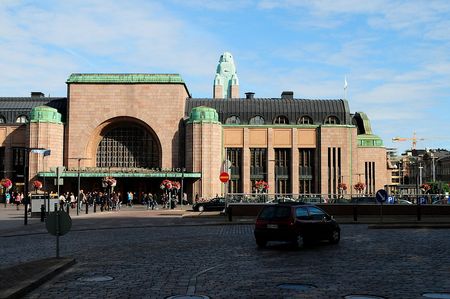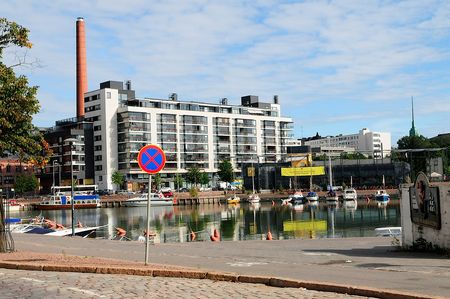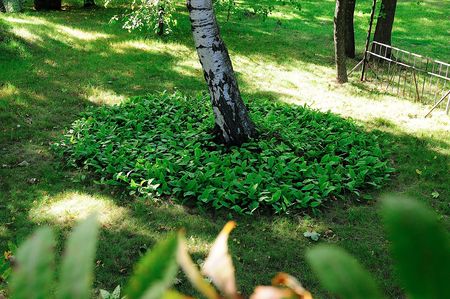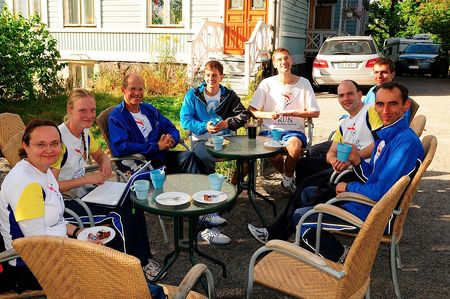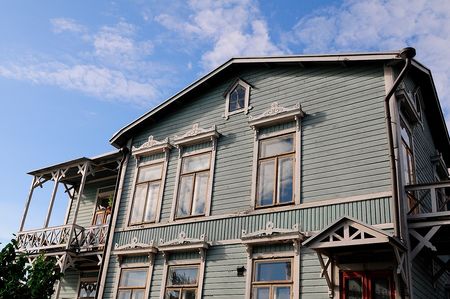 Finally some of the team get a chance to relax and enjoy a little of the
luxuries of Helsinki. See you next time...
---
Distance: 7 km
Team Members:
Apaguha Vesely (Czech Republic), Roos de Waart (Netherlands), Zoltan Theobald (Hungary), Vladimir Salnicov (Moldova), Pedja Knezevic (Serbia), Predrag Trkulja (Croatia), Chanakhya Jakovic (England), Sumahat Strohn (Germany), Felix Lindner (Switzerland), Chintamani Nordmeyer (Austria), Tarani Nordmeyer (Austria), Sangkeertan Nordmeyer (Austria), Gaura Nordmeyer (Austria), Finish runners
Harmonemail:
You can send a message to the runners or read the messages.
Gallery: See more images!