Finland 24 July: Vyborg - Luumaki
Vyborg - Lappeenranta - Luumaki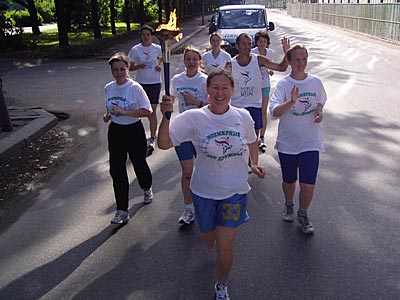 Our last few hours in Russia! After a very refreshing sleep and a healthy breakfast we shared the last few happy moments with our Russian team mates, who have given so much to us and to the Run.
We are looking back now on 10 wonderful days in the heart of Russia. We met with friendliness and hospitality all the way, bread and salt, banya (russian sauna) and lots of cucumbers, but it's still too early to reflect on all the impressions we have been presented by this country of great varieties.
We say a last 'Spaciba' (Thank You) and 'Dos Vidanye' (Good-bye) to the whole country and also special shout outs to the police of Russia. Very patiently they accompanied us on the never-ending highways throughout the country.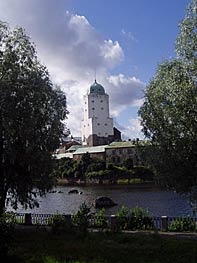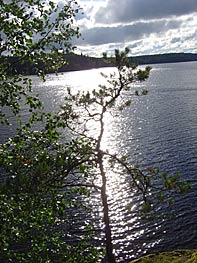 On to the Finnish border. We leapfrogged through a landscape with dense forests and numerous small lakes until we reached the border.
Good-bye Russia, 'Hei' (hello) Finland!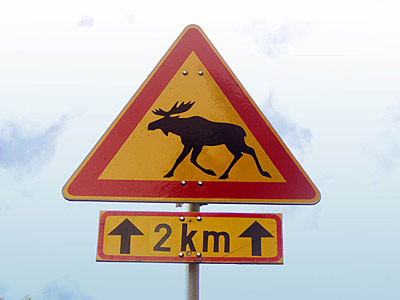 Our friends in Finland gave us a very warm welcome at the Finnish side of the border, and with their guidance we made it to Lappeenranta. Lappeenranta is the most northerly place that the European World Harmony Run shall pass the torch over.
Reaching the city, we first missed the place where we were due to meet the media and did some extra kilometres, but then we met a very nice lady from the press who was a marathon runner herself. The next day we saw her article in the local newspaper covering half a page with some nice comments and pictures.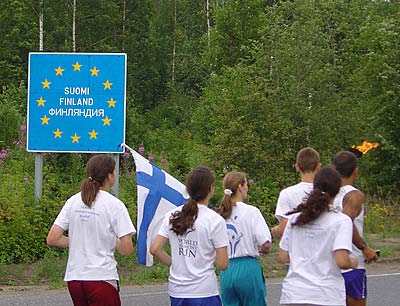 We were all a little bit tired because of the weather, which blessed us with continuous changes between sun and rain, but after a few more kilometres we could relax for a while in a youth hostel to which we had been invited, with some snacks and some rounds of pool.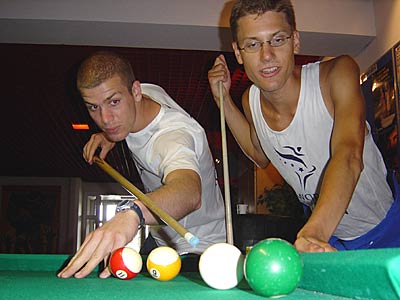 One should go when it would be still nice to stay, so after some more rain and sun on a Finnish highway we reached the final goal for that intensive day. All efforts and pains we went through were immediately forgotten. What we saw was a place that couldn't be any better in a dream, at least not in the dream of a runner who had done 20 to 50 km on that day, soaking and drying out on crowded highway roads. The rest of the day we spent in the midst of nature's beauty at a lake in Luumaki. We had little huts to sleep in and, as a special bonus, a sauna. As the day started so it was ending. We got soaked and dried, but this time in a more comfortable way, by the refreshing lake and steamy sauna respectively.
With a beautiful sunset at 23.00 this day finally said hello to the short night (maybe 3-4 hours)!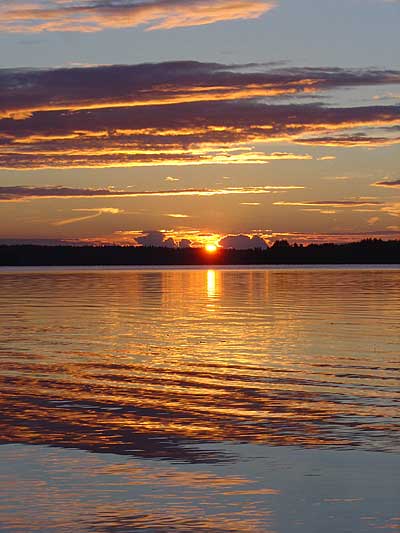 ---
Distance: 110km
Harmonemail:
You can send a message to the runners or read the messages.