France 21 March: Carcasonne - Montpellier
Today began with a run around the medieval city of Carcassonne. Our runners stormed the ramparts and hurdled the battlements - all in the name of harmony, of course!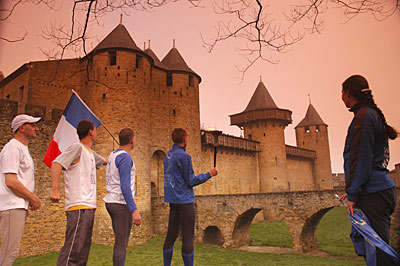 Under a thick morning haze, we turned our backs on the fairytale town and forged east. In the town of Trebes, a newspaper reporter interviewed us and took a photograph. Today we had to clock up the highest mileage of the run so far, so the team gritted their teeth and set about transcending their previous limits. In Bezieres, the girls prepared Hungarian sandwiches which were eagerly wolfed down.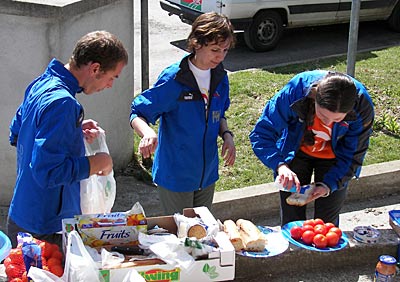 Today is the first day of Spring, and sure enough the fragrance of spring trees and flowers wafted through the air along the route. Locals supported and cheered us on as we passed through numerous farmsteads and villages.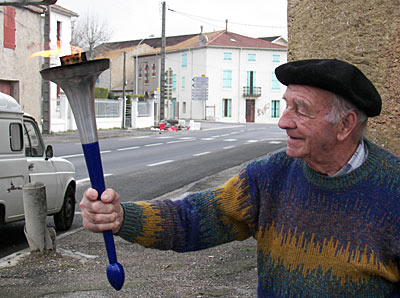 After a long day of running we approached our final destination – Montpelier. For the run into the city we were joined by members of the Montpelier Sri Chinmoy Marathon Team and escorted by police on motorbikes. In the intricate maze of narrow streets through the centre of town police on bicycles took over. The shopping streets were crowded and hundreds of people watched us pass through the Place de la Comedie with the World Harmony Run Song playing over the speakers on our van.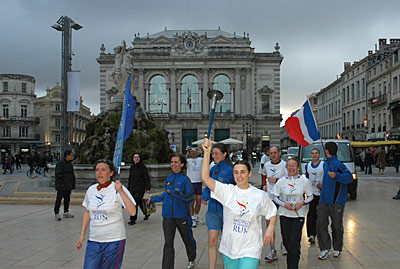 We came to a final halt at the building of International Relations.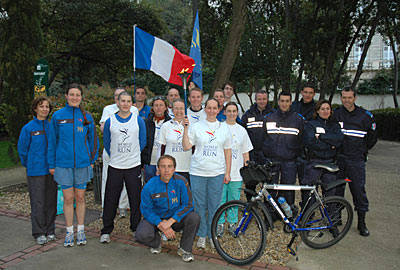 To round off a long day, we were invited to Tripti Kulai, Montpelier's finest vegetarian restaurant for an excellent meal!
---
Distance: 162km
Harmonemail:
You can send a message to the runners or read the messages.