France 25 June: Boulogne - Abbeville
We started the day with our first visit to a French school.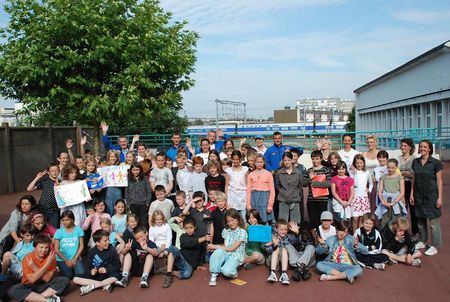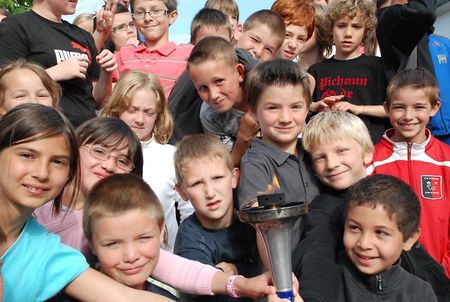 We recieved a lot of drawings on World Harmony and the school kids prepared beautiful songs for us.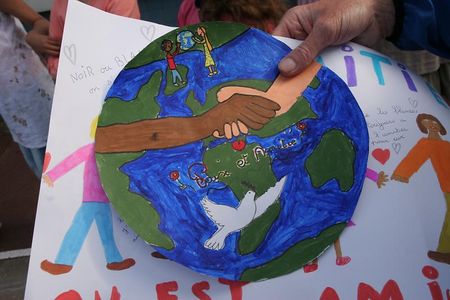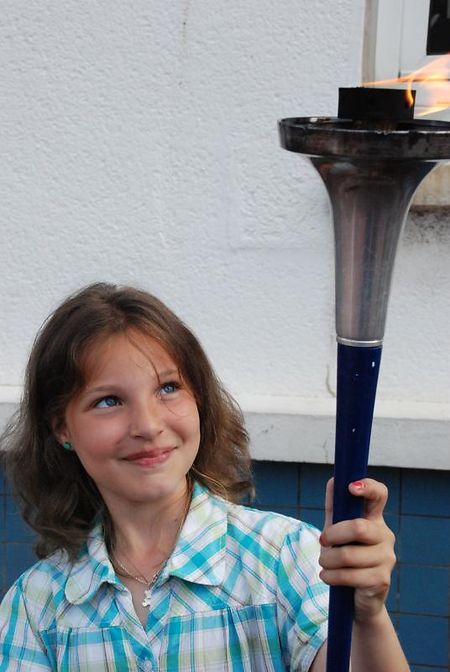 After a serious uphill we reached the medieval walls of the city.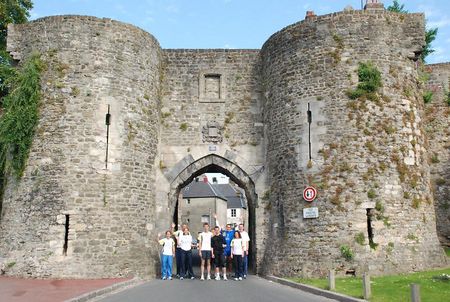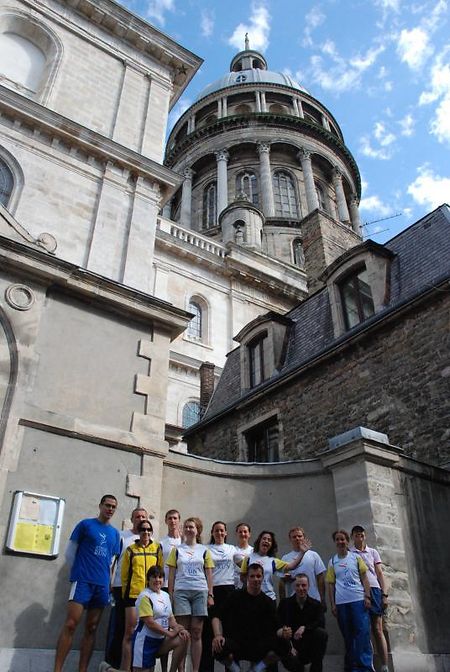 and continued towards the city hall, which was hosting an exhibition of a very special type.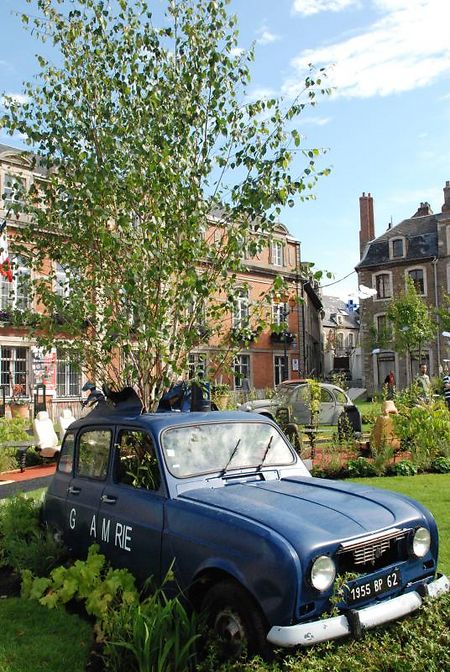 The Secretary for Sport gave us a warm welcome, and expressed his best wishes for better understanding between  our cultures.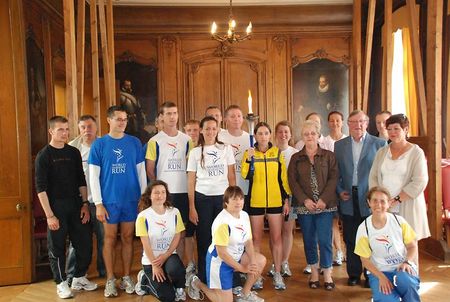 We would like to thank especally Benjamin Pincet who made our coming to Boulogne an unforgetable experience and organized our visit.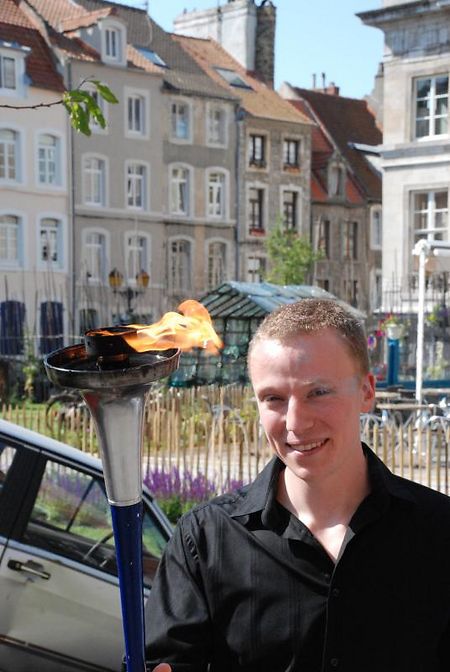 We then started to run South heading to etaples which we reached at the middle of the day.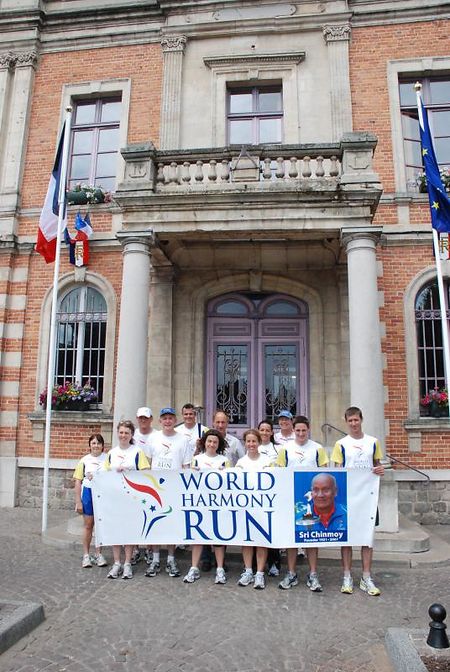 Marc Devins led us through a course he knows very well - he is a successful local trail races organizor. We ran along the beach,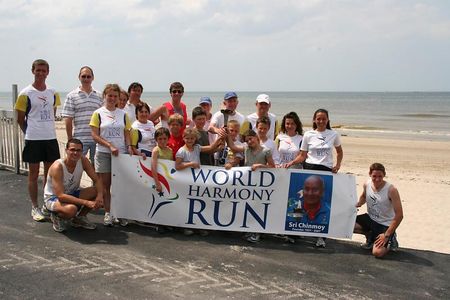 and visited the school kids from Merilmont.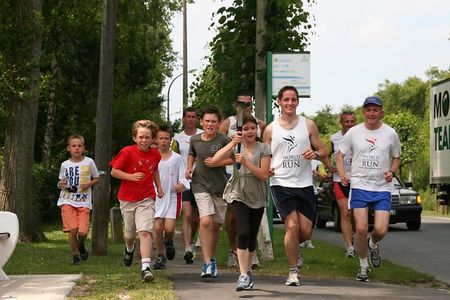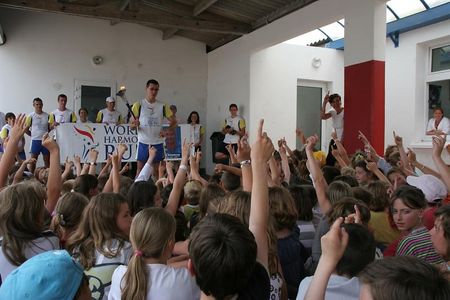 Sonia once again manifested a great sense of tragedy playing sketches which kids always love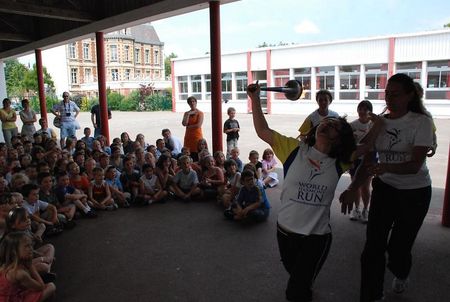 We took a last rest on the beach side before we started running inland towards Abbeville.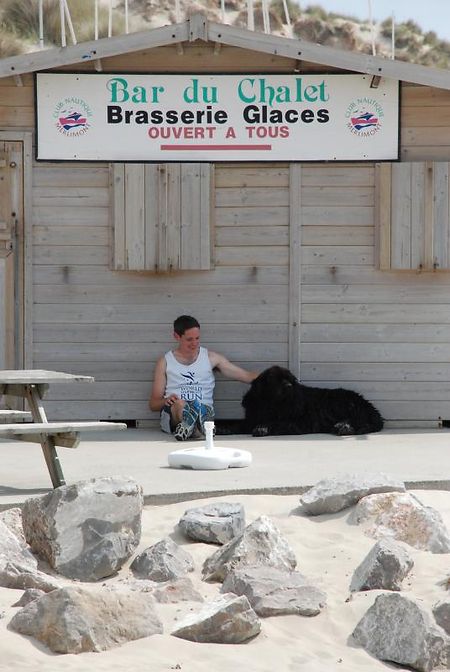 ---
Distance: 90 km
Team Members:
Karnayati Morisson (Canada), Bernadette Hammel (Hungary), Pierre Lantaus Montfouga (France), Balavan Thomas (Great Britain), Sadanand Magee (Ireland), ArturJanczak (Poland), Marek Geanaszewski (Poland), Aivaras Zydelis (Lithuania), Devashishu Torpy (Great Britain), Padmasini Guillet (France), Manjula (France), Natashira (France), Sonia (France)
Harmonemail:
You can send a message to the runners or read the messages.
Gallery: See more images!