France 26 June: Abbeville - Paris
We said goodbye to endless beaches and ran today in a very different landscape.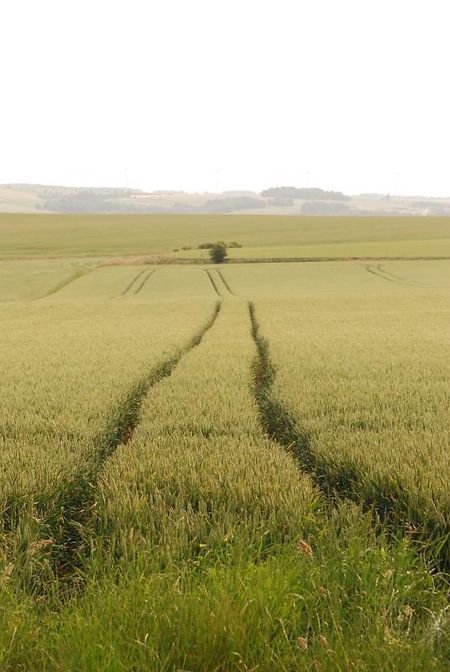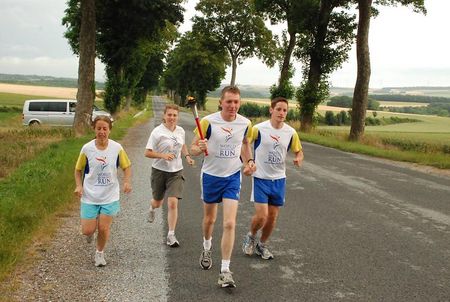 It was a little colder as the beautiful pullover of this enthusiastic couple shows.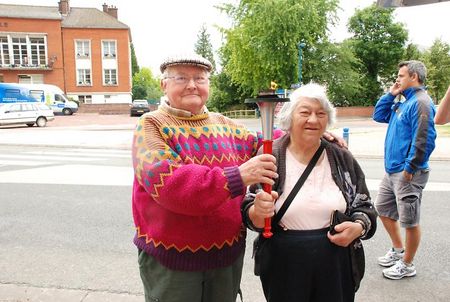 We spent our spare time in a long discussion in the van.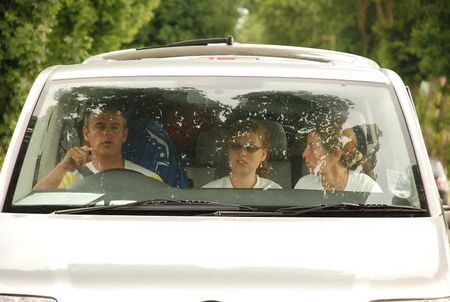 Sadanand used the occassion to enjoy his breakfast.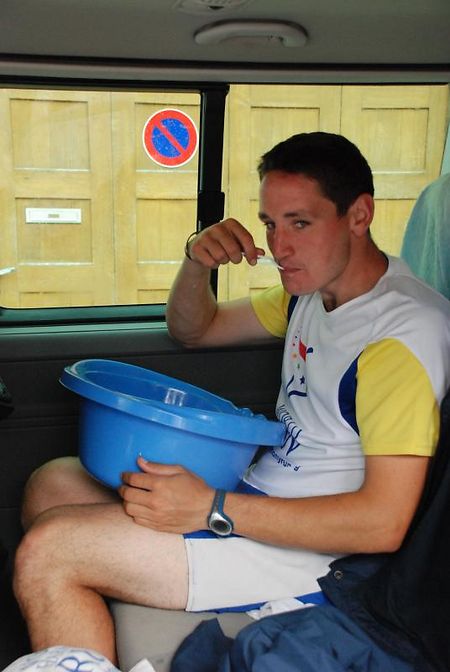 Our first meeting was the primary school of Airaines.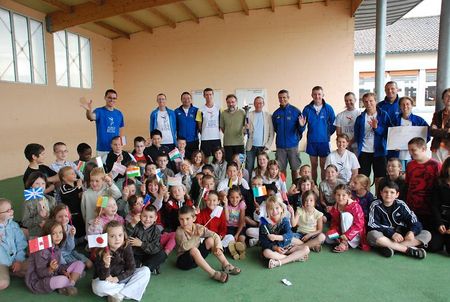 Kids were ready with flags and questions for the runners.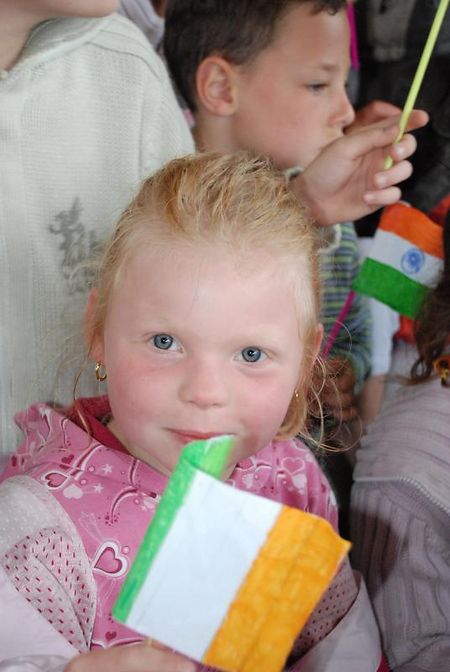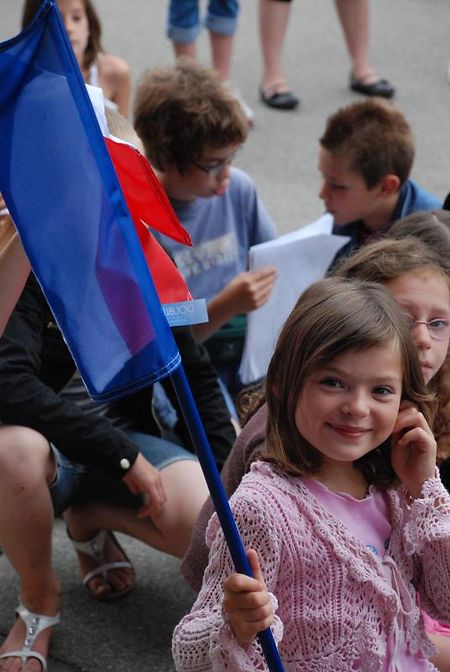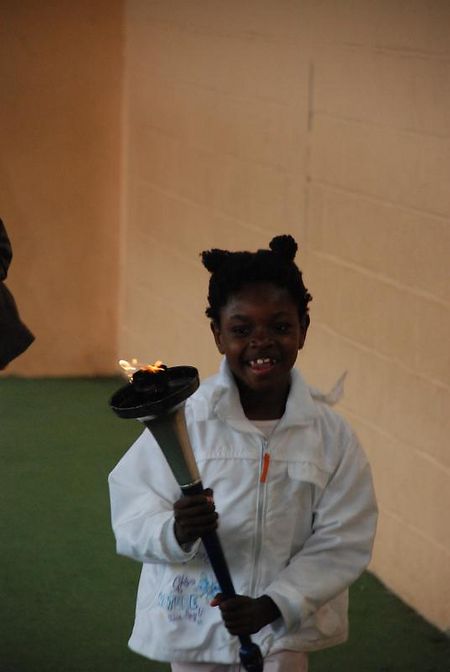 For a short instant they made us feel like stars.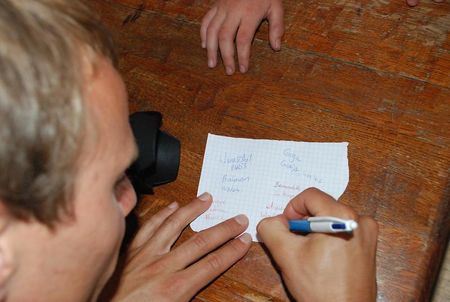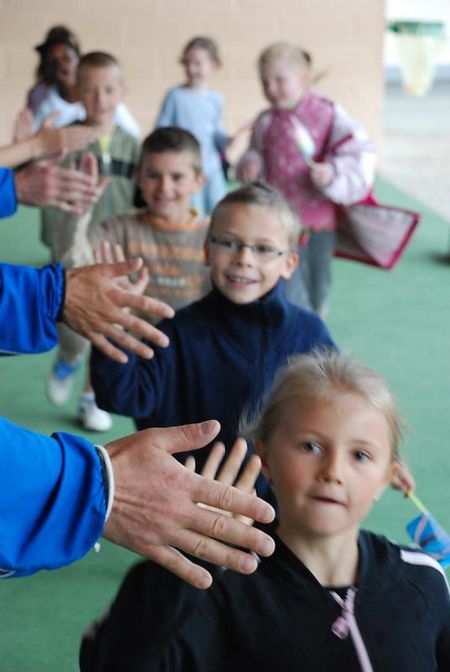 Alas the cold weather quickly turned to the pouring rain which Aivaras doesn't mind at all.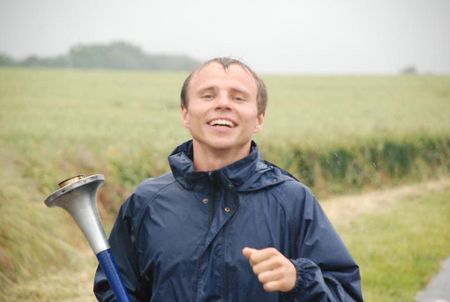 We then continued toward Crevecoeur where the Mayor offered us a warm welcome.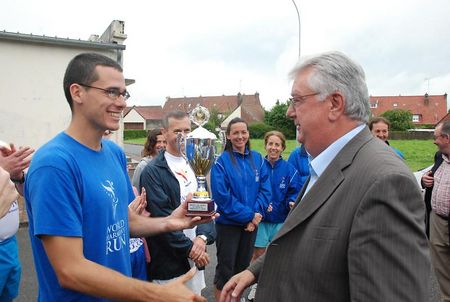 He then led us to the primary school where our two new team members did not faced any difficulties to particpate to the presentation.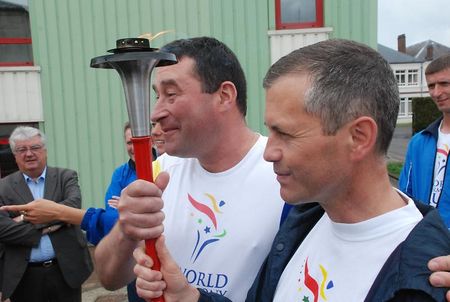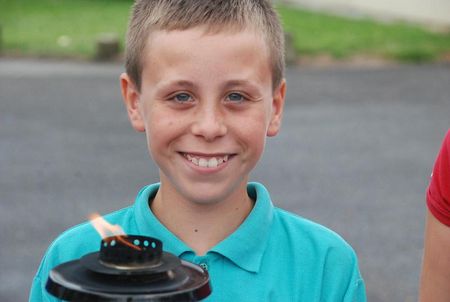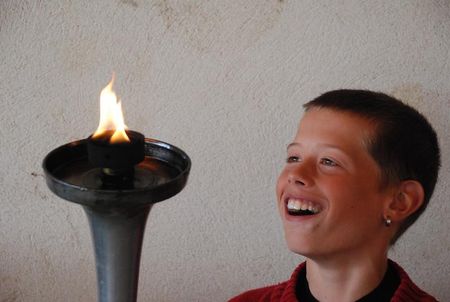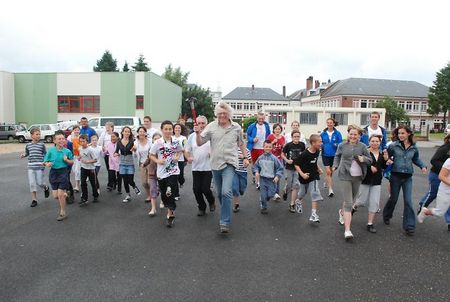 Before noon we were hosted by the city hall of Grandvillier.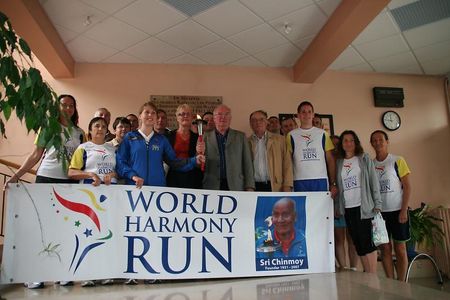 We continued our journey through fields of wheat.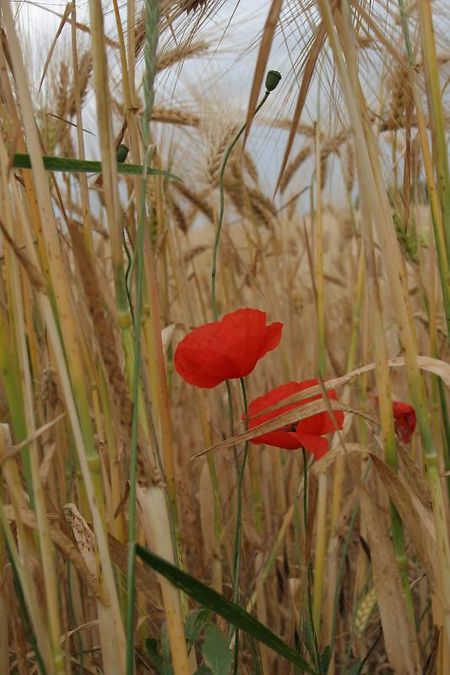 Our last meeting of the day was at the school of Marseille en Beauvaisis, where the whole school gathered us.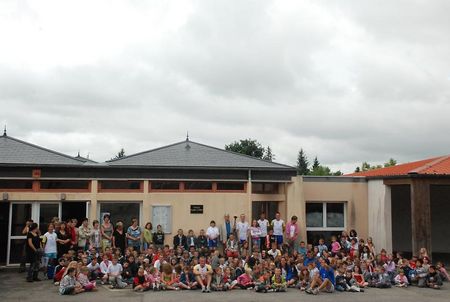 We tasted Chouquettes, those French sweets were a real relief until we had to start running again.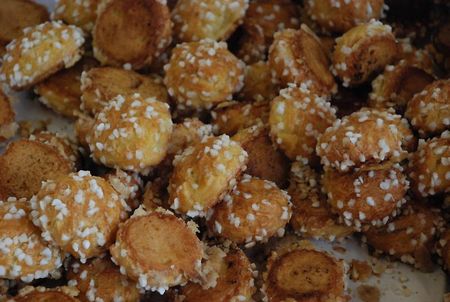 Devashishu did his best to communicate and to try to get new team member to finish the course.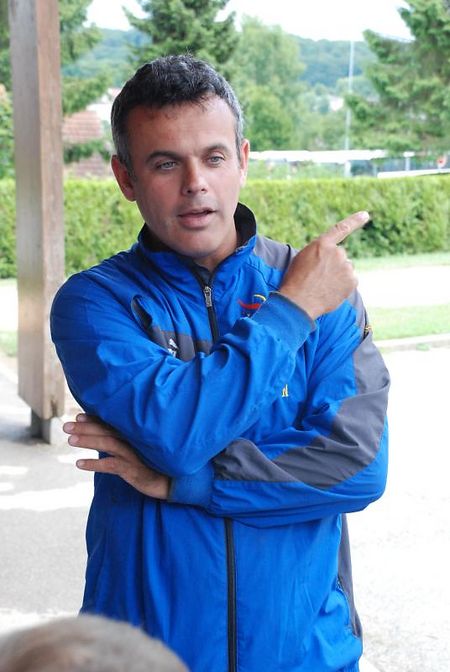 The last hm toward Paris we were grateful to have fresh runners.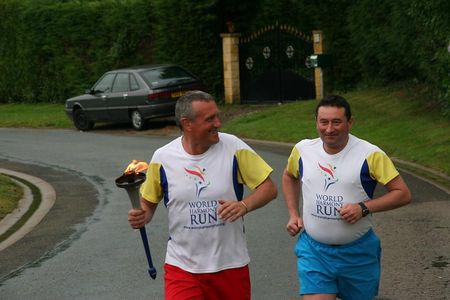 ---
Distance: 180 km
Team Members:
Karnayati Morisson (Canada), Bernadette Hammel (Hungary), Pierre Lantaus Montfouga (France), Balavan Thomas (Great Britain), Sadanand Magee (Ireland), ArturJanczak (Poland), Marek Geanaszewski (Poland), Aivaras Zydelis (Lithuania), Devashishu Torpy (Great Britain), Padmasini Guillet (France), Manjula (France), Natashira (France), Sonia (France)
Harmonemail:
You can send a message to the runners or read the messages.
Gallery: See more images!