France 27 June: Paris
We took a early start at the most famous French monument.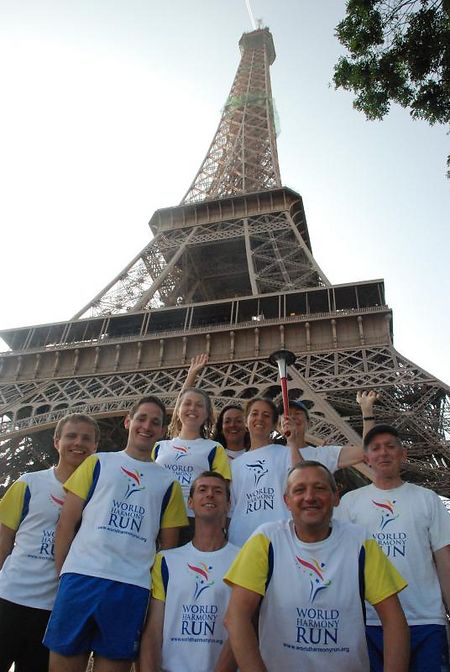 We made our way through a lot of great places but not without a few
orientation difficulties.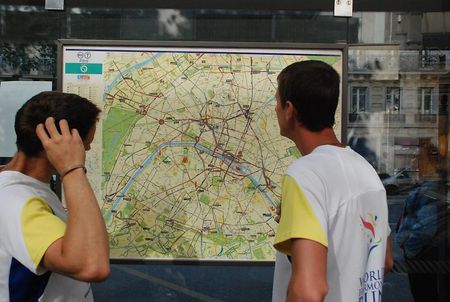 The Arc of triumph has the reputation of being one of the only places where car insurance actually do not cover accidents for they happen too often. Indeed it is a very impressive piece of art and it draws the drivers attention away from their driving.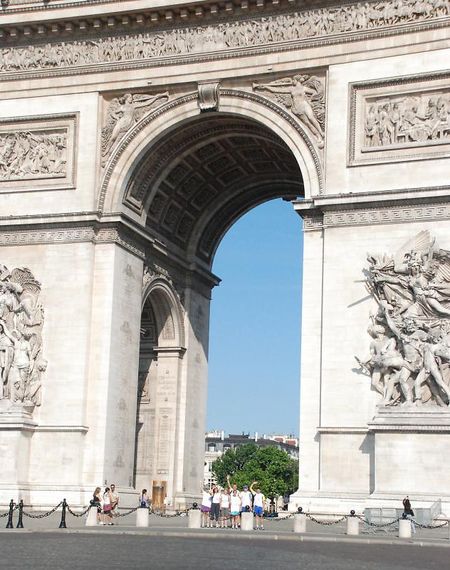 We continued down the Champs Elysées, at this early hour of the morning it was not overcrowded yet, nevertheless we did pass the torch to a few tourists like this family coming from Iraq.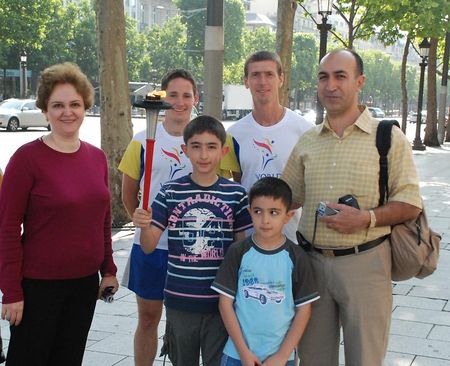 and this other one from Australia.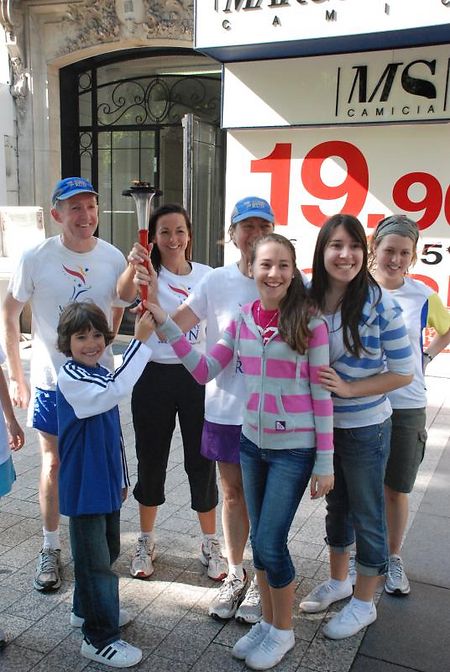 We thought we could stop at one of those world famous restaurants, but between running and eating, we decided to continue our journey through the capital.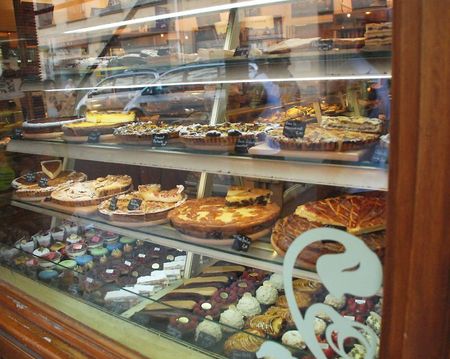 Out of laziness or curiosity we could have taken the world oldest underground, but again there is nothing like the asphalt for a harmony runner.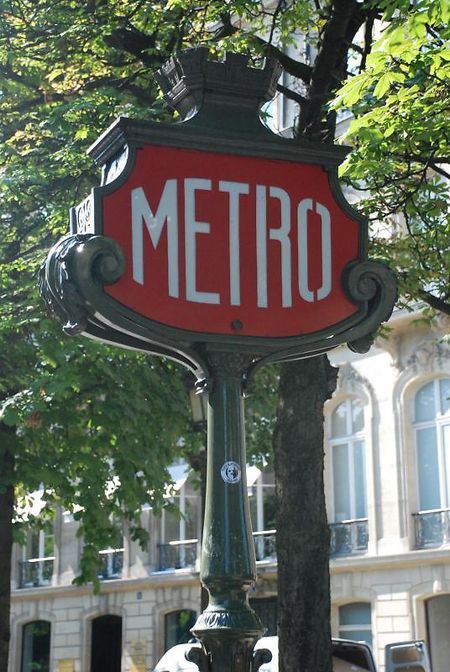 We met a few historical figures on our way, frist the General De Gaulle: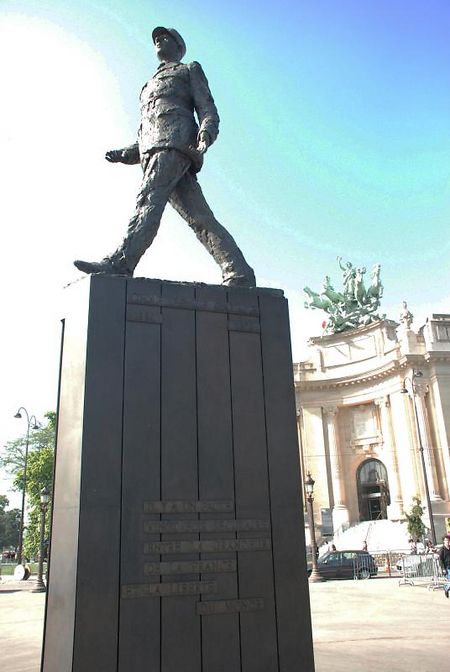 Later on we met the writer of the American constitution: Thomas Jefferson.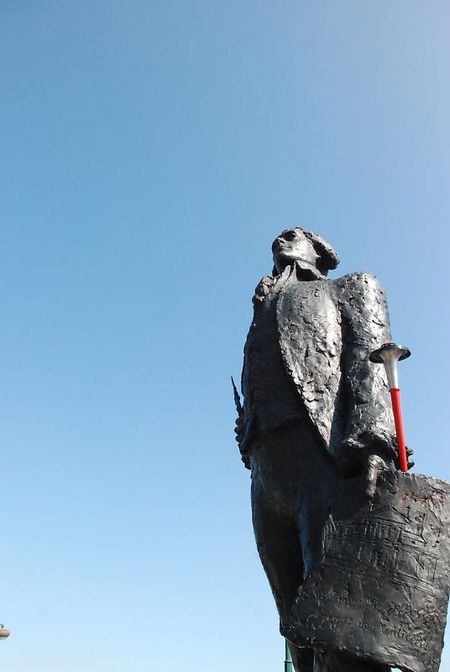 We crossed a few times the Seine river.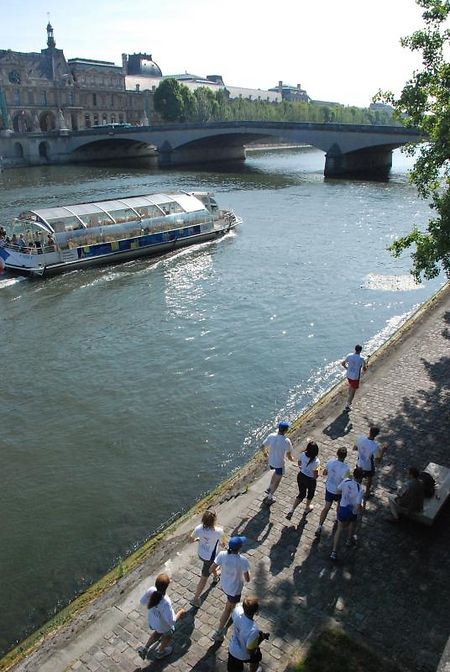 We entered in the Latin Quarter.
and made a detour to Notre Dame the ten century old cathedral.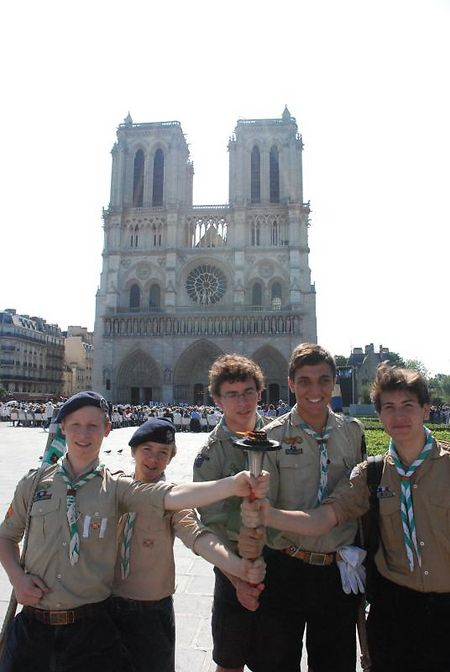 As we eventually reached our final destination La Place de la Bastille, we passed by a few hundreds of terrasses of differents types wich Parisiens loves.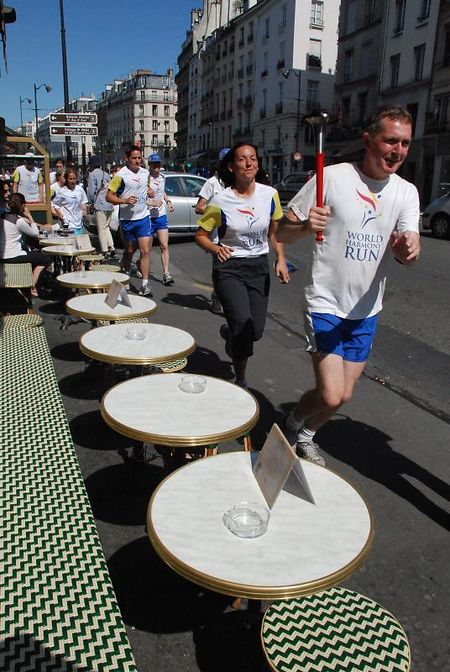 There is no prison anymore but uncountable cafés, so after a last group picture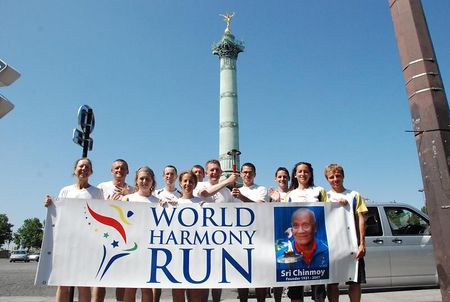 we decided to take rest and enjoy Paris on the French way.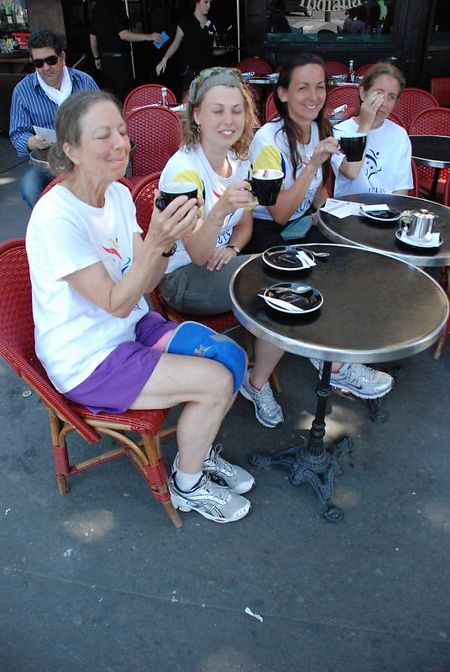 ---
Distance: 10 km
Team Members:
Karnayati Morisson (Canada), Bernadette Hammel (Hungary), Pierre Lantaus Montfouga (France), Balavan Thomas (Great Britain), Sadanand Magee (Ireland), ArturJanczak (Poland), Marek Geanaszewski (Poland), Aivaras Zydelis (Lithuania), Devashishu Torpy (Great Britain), Padmasini Guillet (France), Manjula (France), Natashira (France), Sonia (France)
Harmonemail:
You can send a message to the runners or read the messages.
Gallery: See more images!