Greece 1 August: Asprovalta - Gerakini
Psssst.... Can you hear it ? The silence just before sunrise ?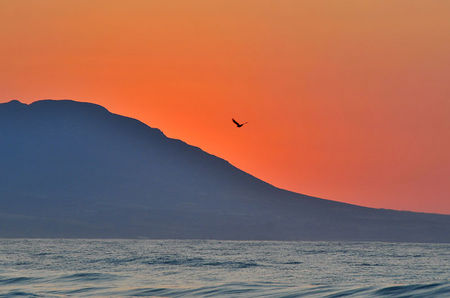 ... only the sound of the waves, a few birds who are already awake, and nothing else...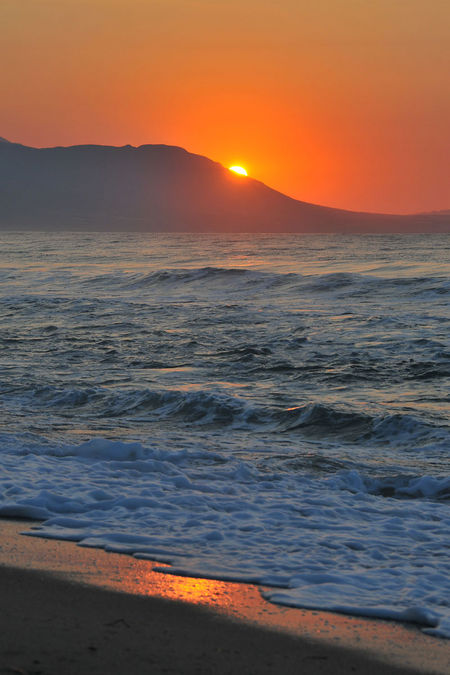 There it comes.
What a beautiful morning we had today. Seeing the sun set behind the hills yesterday evening, we realised that the sun will come out somewhere over the ocean. Totally inspired, we decided to come back to the beach in the morning to watch the sun rise...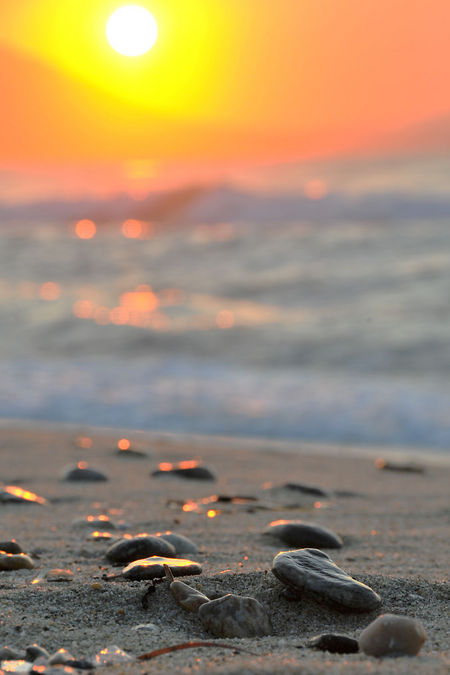 It was gorgeous out there...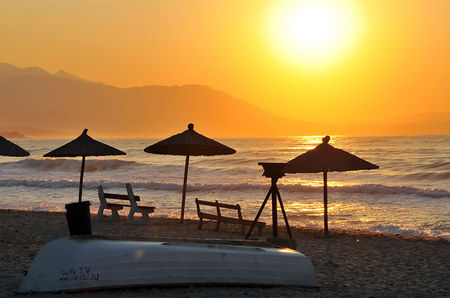 ... other than three ladies who came for their early swim, we were the only ones on the beach...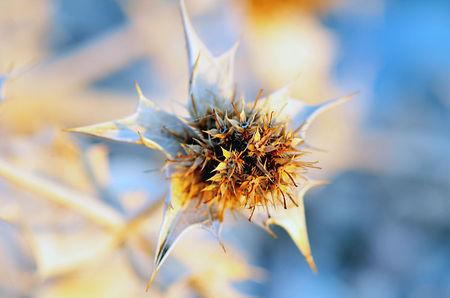 Dry flower in the light of the morning sun...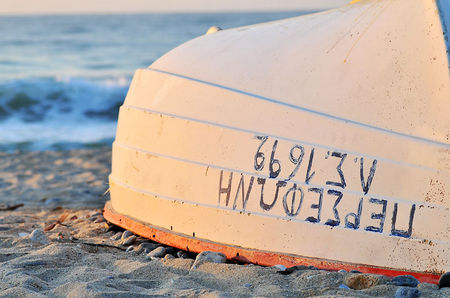 Sleeping boat.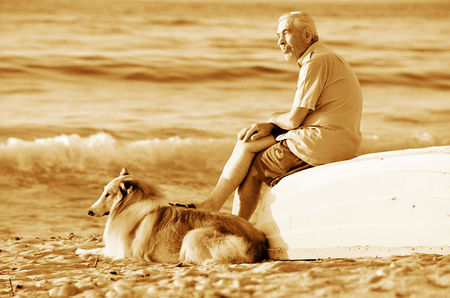 The old man and the sea...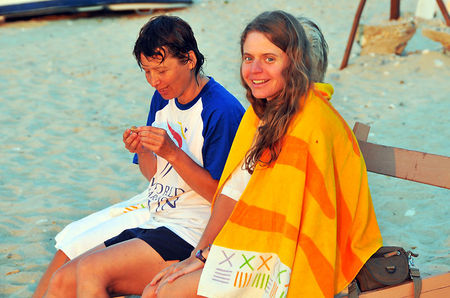 Happy Lenka and Tanja.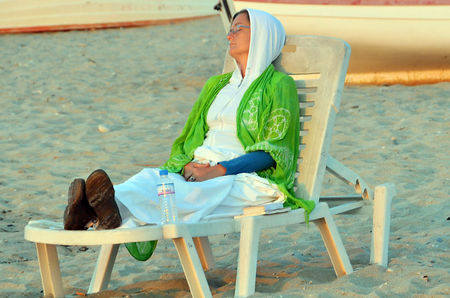 Sarah! SARAH !! We are going for breakfast...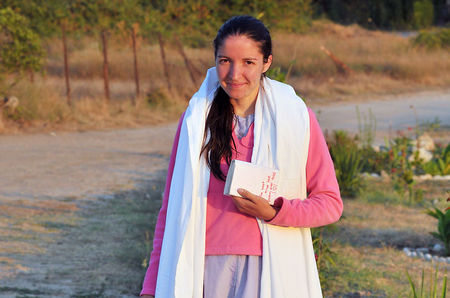 Maria from Bulgaria, who made us all happy by spontaneously deciding to come with us to Greece.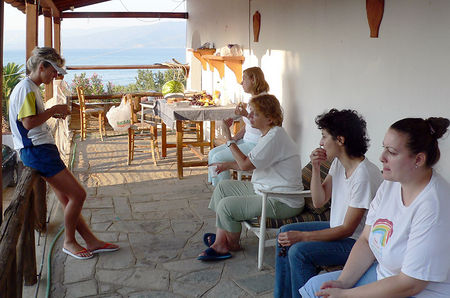 Breakfast on the terrace...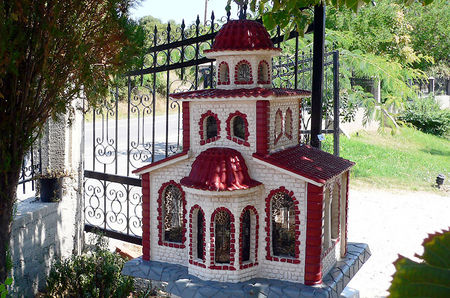 Lilliputian Church?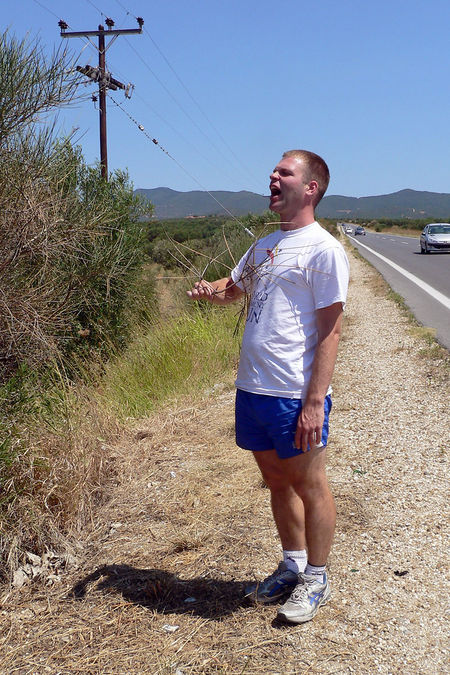 Maybe this is Matthias's way of dealing with the heat?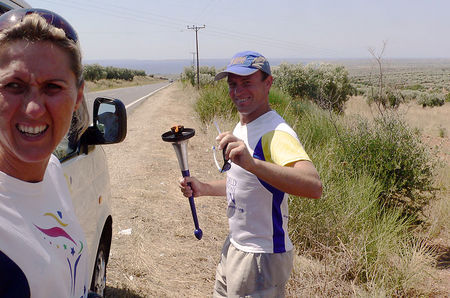 Nikolai starting another 5 km run. This time, downhill. Let's go...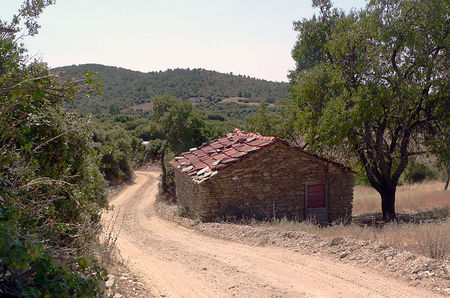 Old house...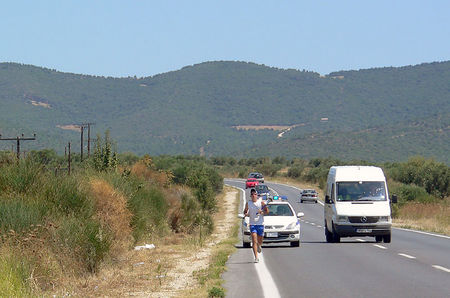 Who's that fast-looking runner? Oh, thats me. Nice 8 km down hill. Wrooommmm....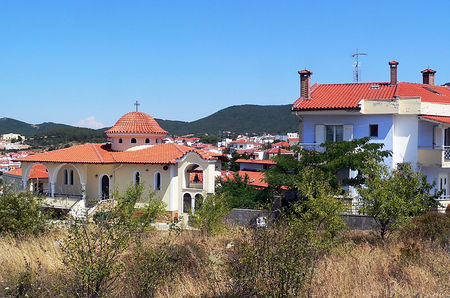 In the afternoon we arrived in Garakini, our final destination for today. Our accommodation was near the sea and everybody was enjoying some free time at the beach. Holiday feeling for a couple of hours - how nice :).
---
Distance: 85 km
Team Members:
Lenka Chobodicka (Slovakia), Martin Leitner (Austria), Matthias Eckerle (Germany), Daniel Schenke (Germany), Emese Gero (Hungary), Judit Toth (Hungary), Tatjana Chochlikova (Slovakia), Sarah Newton (Canada)
Harmonemail:
You can send a message to the runners or read the messages.
Gallery: See more images!