Greece 3 August: Halkidona - Vevi
Today, since we were in the hilly mountain desert, the boys decide to run a half-marathon; did I mention the staggering heat?! Who says the gentlemen can't be inspiring?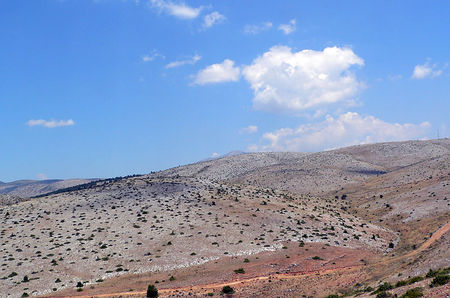 View of the impending Grecian desert.
Though we haven't had many ceremonies in Greece, the residents have really embraced the run; this family stops for a moment in Edessa to wish on the torch and to translate a few things to our kindly police escort for us.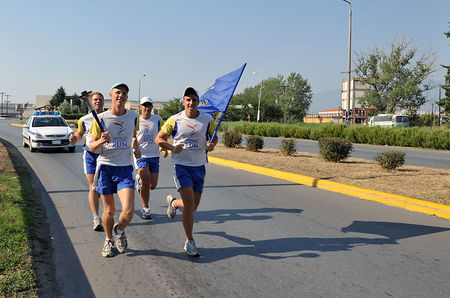 Happy marathon team, or the four horsemen of the apocalypse.
Xanthogia looms on the horizon.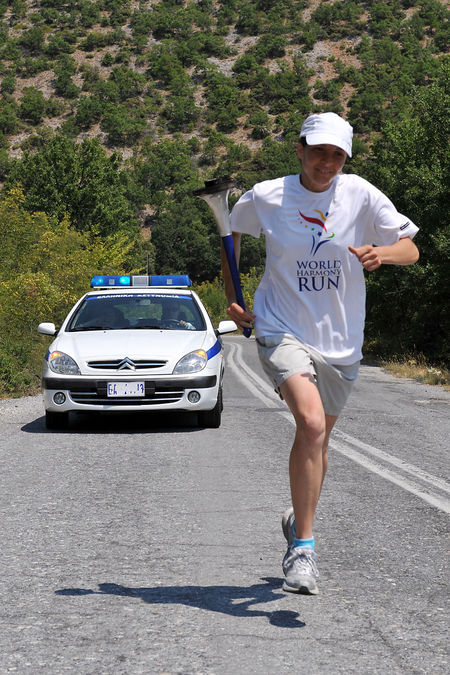 Shoes get a blast of fresh air off the sweltering pavement.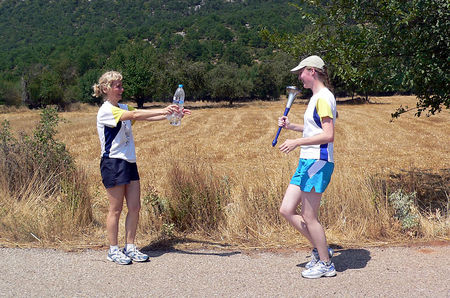 New runner Roos is welcomed by new team-mate Ildiko; welcome, girls.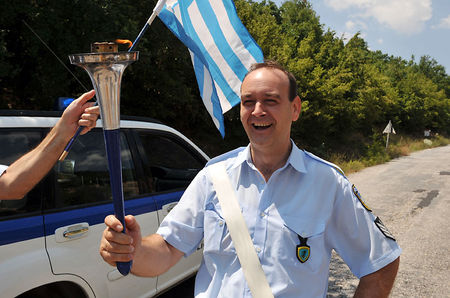 Smiling support - he was only wishing he had brought his shorts so he could join us!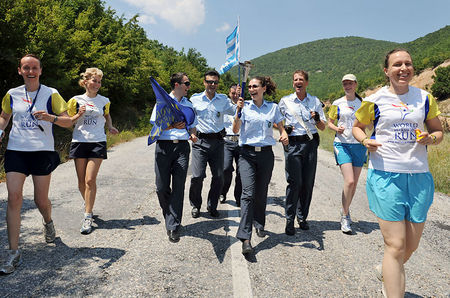 Greek Policia in action for world harmony.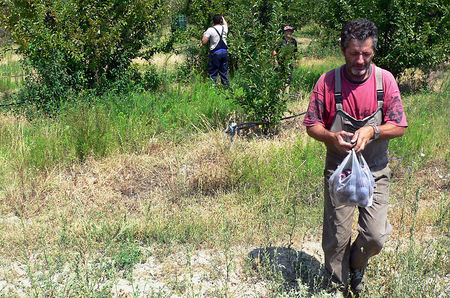 Another roadside offering - what marvelous, juicy plums.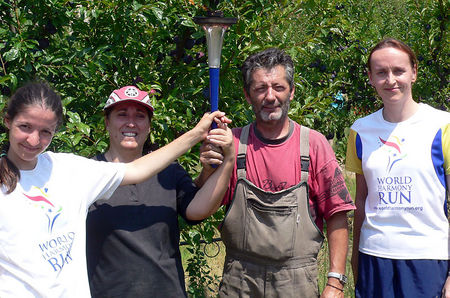 This website is now officially designated as a multi-cultural "beauty showcase". Plum-tree fields forever.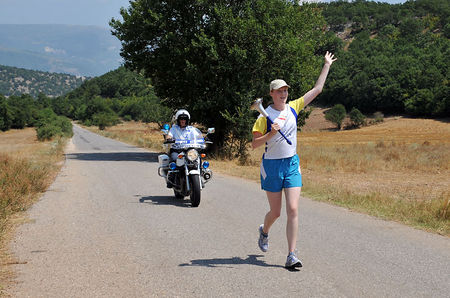 The Dutch runner exhausts the policeman as he tries to catch up.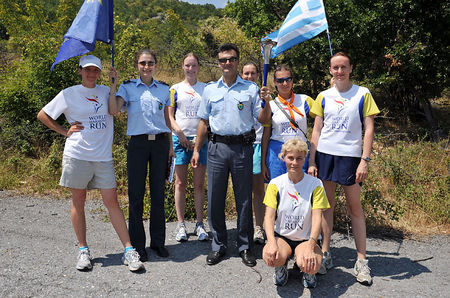 Such good runners, these police; next time through, they run, we drive the motor bikes. They promised!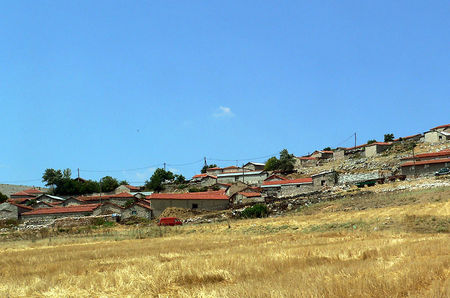 Authentic northern Greece; dry breeze wafts across peaceful slope.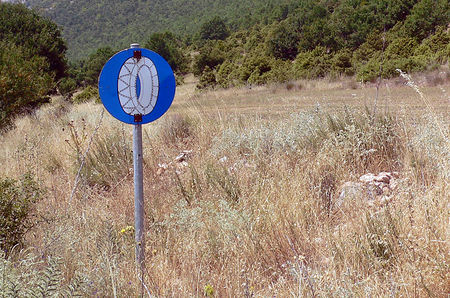 Hey Martin, do you have the snow tires?!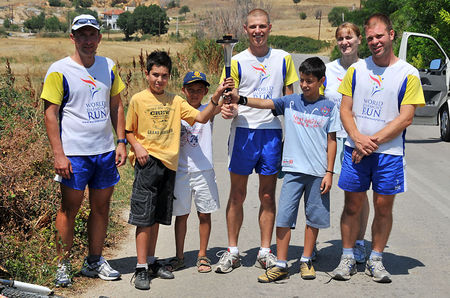 These boys accompanied Daniel for the last three kilometres of our day in Vevi.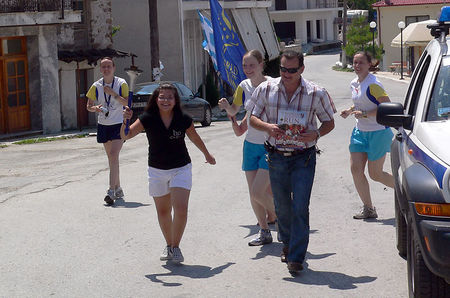 And downtown, we ran three times around the city square for Harmony, 'Elate, elate, elate.'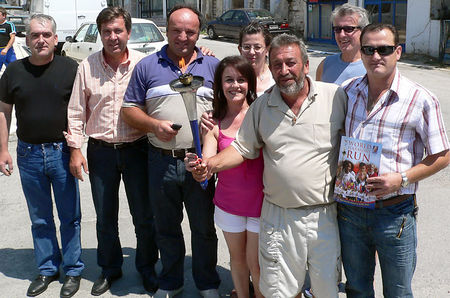 Such kindred spirits, what beauties.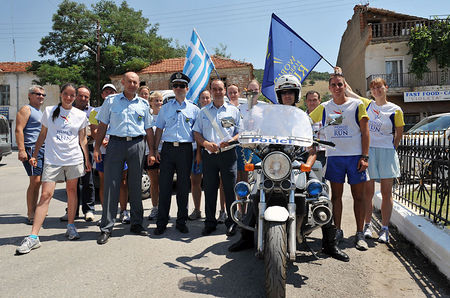 Flags up, hands down, hearts forward. But why aren't the feet moving?
---
Distance: 110 km
Team Members:
Martin Leitner (Austria), Matthias Eckerle (Germany), Daniel Schenke (Germany), Emese Gero (Hungary), Ildiko Kuremski (Hungary), Sarah Newton (Canada), Maria Latinova (Bulgaria), Vladimir Balatsky (Ukraine), Roos de Waart (Holland), Gabi Belzona (Czech Republic), Godavari Hajkova (Czech Republic)
Harmonemail:
You can send a message to the runners or read the messages.
Gallery: See more images!