Greece 4 August: Vevi - Border with FYROM
Something about the Greek mountain slopes and the sophisticated hospitality of Greece has left the team bathed in serenity as it heads out for the day's run.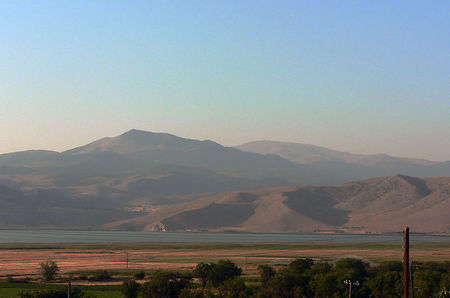 The northern region of Greece features an arid range of majestic peaks.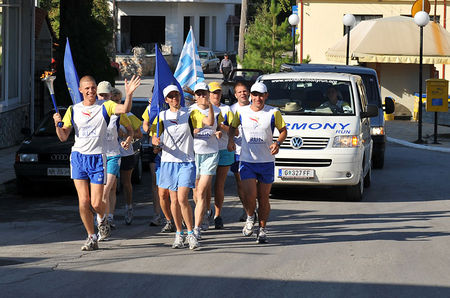 The team, relaxed and ready, runs into Vevi.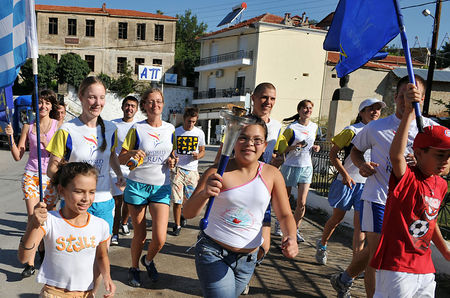 A few times around the city centre seals the friendship.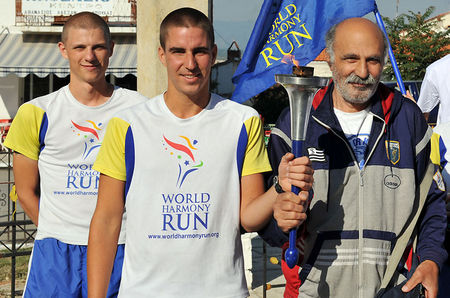 Mittos, noticing our Austrian plates, introduces himself as a fellow Graz resident, home in Vevi for a holiday.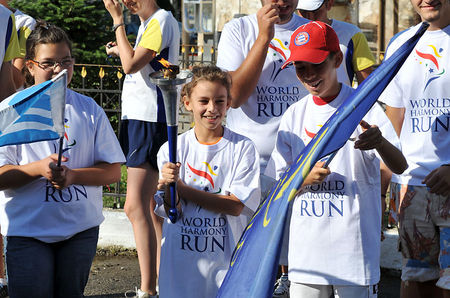 All the local kids get Harmony shirts for their efforts.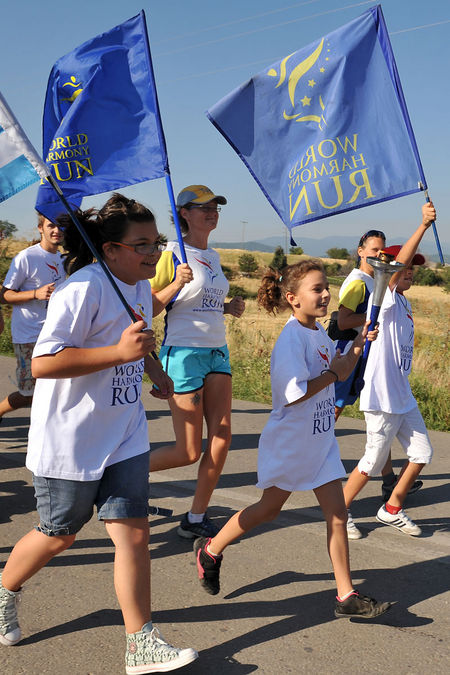 They ran us well beyond the edge of town.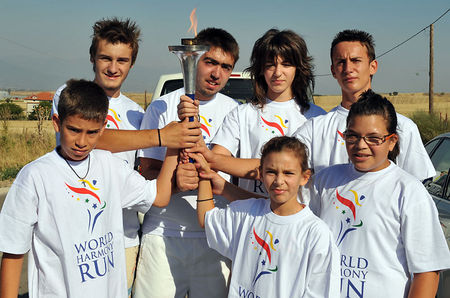 The European World Harmony Run Team of 2016?!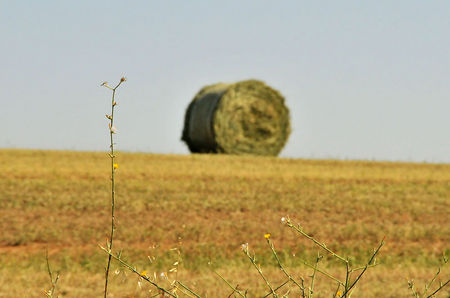 "Hayscape" keeps us rolling.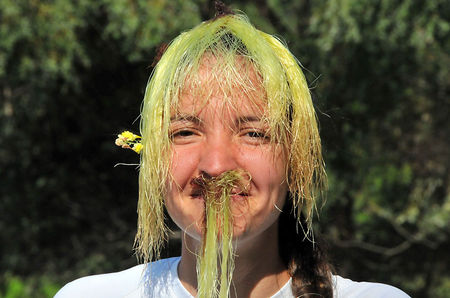 A corn-husk sprite wanders by, to bless us on the road.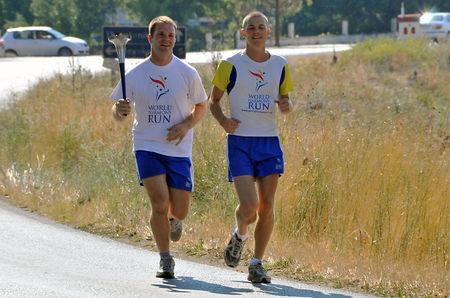 Matthias runs a last few kms before his brisk border departure.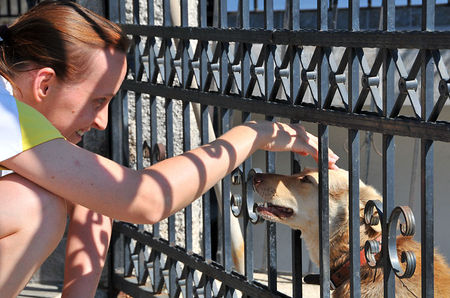 Reach out and touch someone.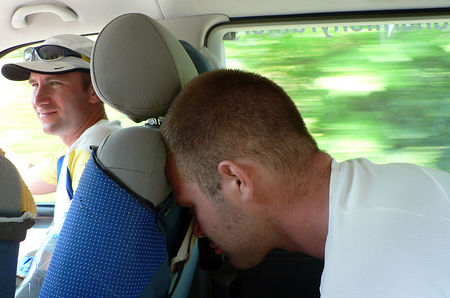 Am I really leaving this team today? Happy travels, sleepy-head.
Holy cow, simple life - beaming smile.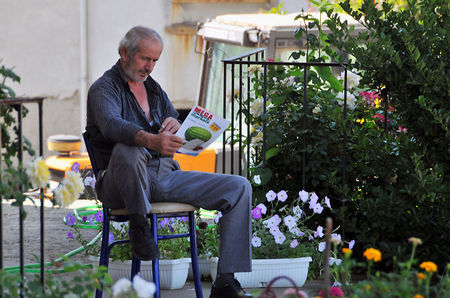 Keeping current on a tranquil morning.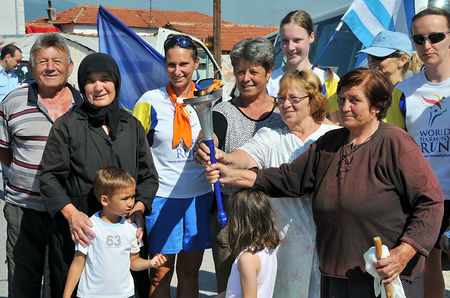 The village of Niki's World Harmony Victory.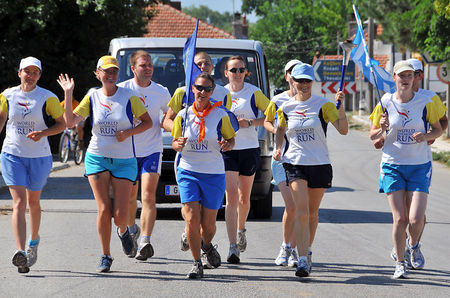 Excitement mounts at the crossing of the border between two vibrant cultures.
Susameepan contemplates life without the team trailing around behind him. "Thanks for coming, thanks for going," was what he said while shaking every single torch-bearing hand. We love you and thank you again.
---
Distance: 26 km
Team Members:
Martin Leitner (Austria), Matthias Eckerle (Germany), Daniel Schenke (Germany), Emese Gero (Hungary), Ildiko Kuremski (Hungary), Sarah Newton (Canada), Maria Latinova (Bulgaria), Vladimir Balatsky (Ukraine), Roos de Waart (Holland), Gabi Belzona (Czech Republic), Godavari Hajkova (Czech Republic)
Harmonemail:
You can send a message to the runners or read the messages.
Gallery: See more images!