Hungary 8 May: Tatarszentgyorgy - Kiskunmajsa
Monday 8 May
100 km, Tatarszentgyorgy - Kiskunmajsa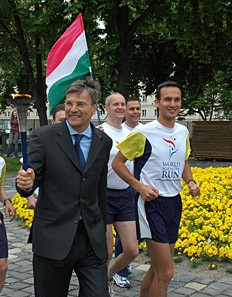 This morning we finally said goodbye to Budapest, but first we had a meeting with the mayor of this beautiful city, Dr. Gabor Demszky. We met him in a little park just outside the city hall, "in the heart of the city, where you feel the heartbeat of the city" as Dr. Demszky said. He had actually met the founder of the World Harmony Run, Sri Chinmoy , in 1991, and fondly told us how Sri Chinmoy had honoured him in recognition of his dedicated service.
Dr. Demszky likes to run himself, as does his wife ("a better runner than myself" he confessed). We appreciated his kind words and friendliness. He wrote us the following message in our World Harmony Run book:
" Best wishes from Budapest. The World Harmony Run can help the people representing different nations to understand each other ".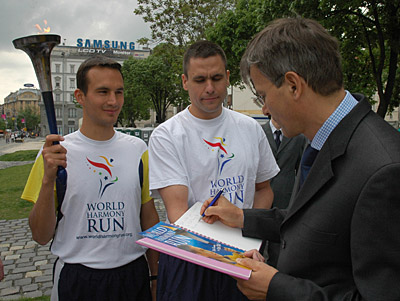 We then drove south to the countryside again. Our Hungarian friends had already covered quite a distance and had reached Fulopjakab, where a bunch of kids, the whole population it seemed, showed us what enthusiasm looks like and proudly carried the torch through their village.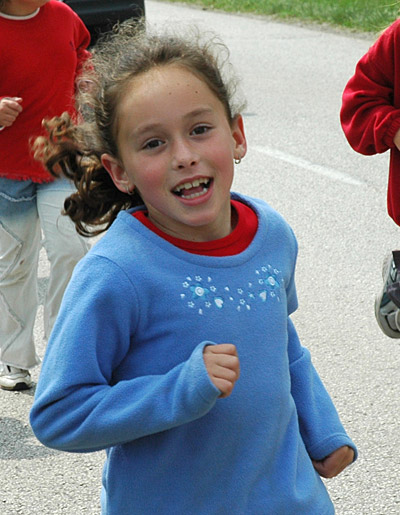 Hungary has an interesting language and the Hungarian cities and villages have interesting names. Kiskunfelegyhaza was the next place we came to. Try to pronounce that one for yourself! Our own solution was to divide the name in parts, with every team member taking care of one syllable. The system seemed to work, if only we managed to stand in the right order!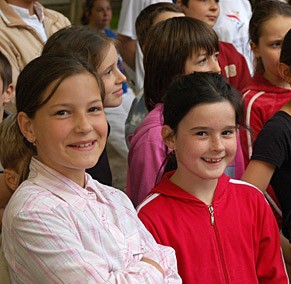 The children in Kiskunfélegyháza were quite unforgettable, with their bright smiles and happy faces. Many silent wishes for a better world were made there and then!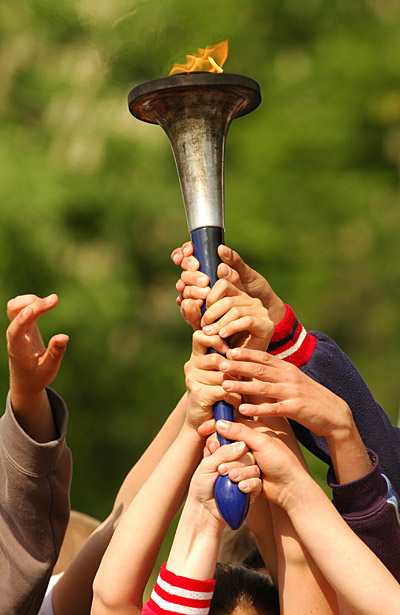 They all ran with us, accompanied by the representative of the city.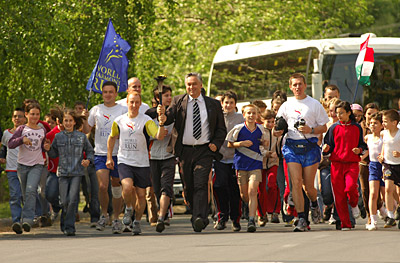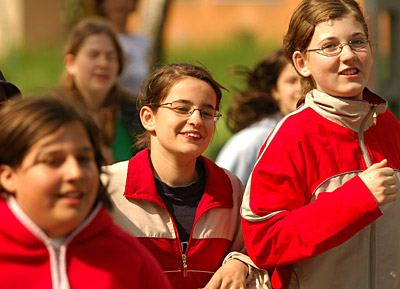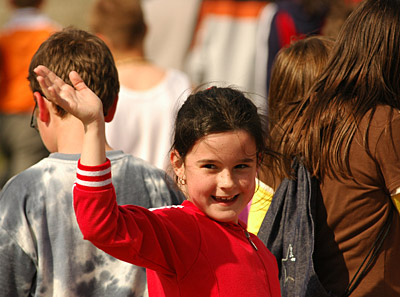 Mark was especially happy when he found a boy with the name Mate who supported the English football team with a Wayne Rooney shirt. He probably feels they need all the help they can get in the coming World Cup.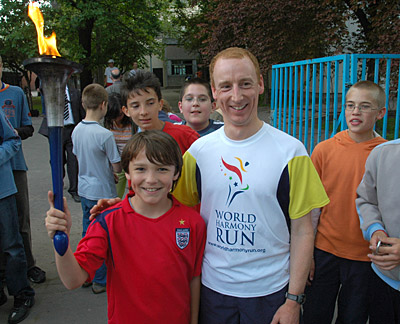 We finished the day with a run through beautiful green and quiet country, up to our sleeping place Kiskunmajsa.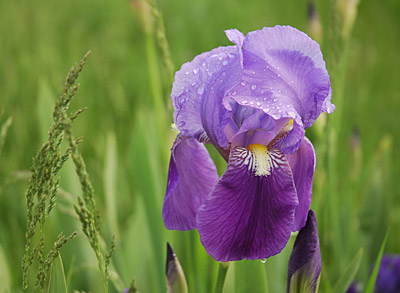 Our first class runners thought they could catch the train, but sadly missed it.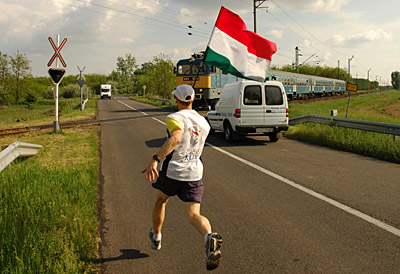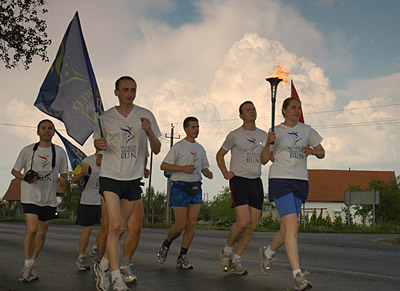 We ran to a last ceremony in front of the sports hall with the head of the school and many of his pupils.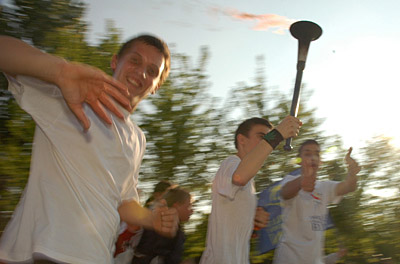 Then we paid a visit to the local restaurant for a hearty meal and some more lessons in the Hungarian language.
As the sun was setting whole sky turned to a beautiful painting.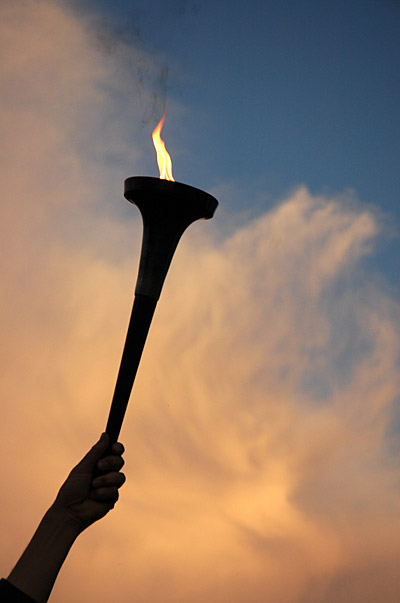 Talalkozunk ujra holnap!
---
Harmonemail:
You can send a message to the runners or read the messages.