Iceland 2 September: Vík í Mýrdal - Jökulsárlón
Day three is upon us and what a day it will be. Today we are making our way to the Vatnajökull Glacier - the largest in Europe at 8,300 square kilometres - and the Jökulsárlón lagoon, a place that has to be seen to be believed.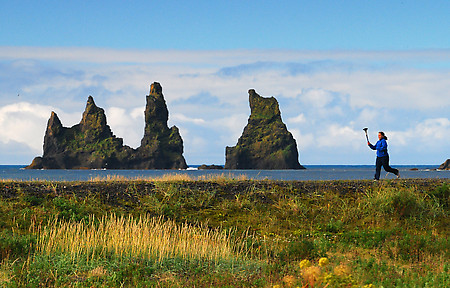 We awoke to beautiful clear skies, and with refreshed legs we were all very keen to take a run along the beach at Vík before setting out for the day; two of our team members from Hungary were very excited to be able to run along the beach and in the waves.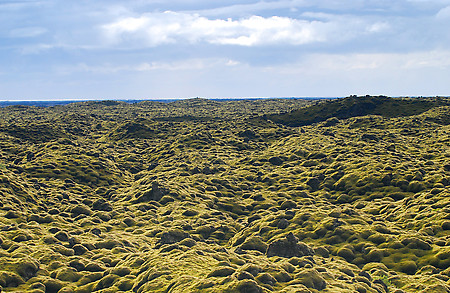 The beautiful weather stayed with us on our journey to Vatnajökull. We travelled through long stretches of old lava fields created in 1783 by the greatest volcanic lava eruption in human history, and on what used to be the seabed, giving us spectacular cliffs on one side and long stretches of flat land on the other. It is quite an eerie feeling to know that what you are running on used to be under water.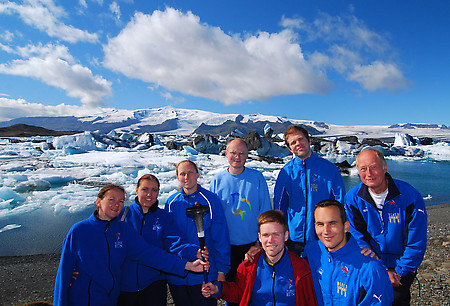 Scooting around Iceland's highest mountain Öræfajökull - 2,119 metres - we finally reached Jökulsárlón lagoon.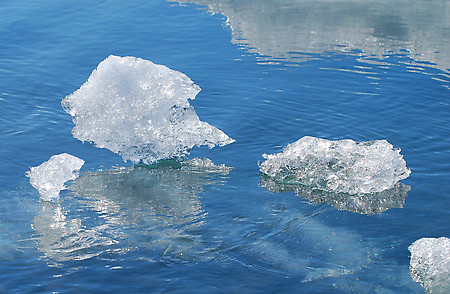 Now if you are wanting something to take your breath away, this has to be one of the things on your To Do List.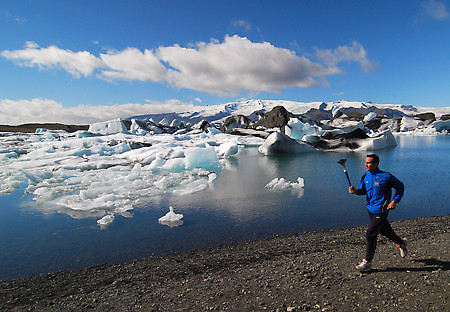 No words can describe this stunning place, and I will just have to let the pictures speak for me.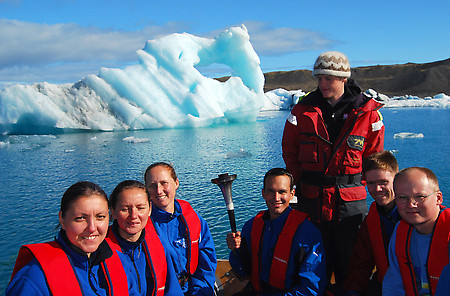 We were allowed to go on a boat ride to get a closer look at the ice. Many thanks to boatman Páll Sigurður Vignisson, Ágúst and the staff at the lagoon.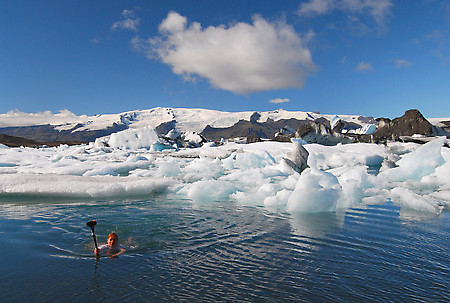 One game team member Viktoría even plunged into this icy lagoon.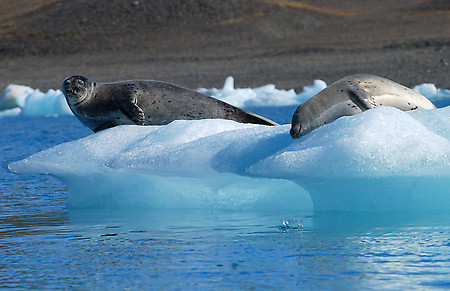 Sharing her swimming spot, not only with massive and numerous icebergs but also with the odd seal or two.
Our next detour was up to the Vatnajökull glacier.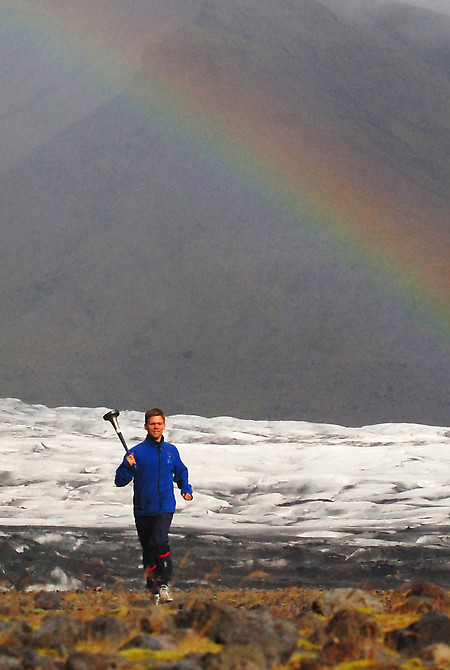 After brief rain, the sun shone and we were greeted by a beautiful rainbow.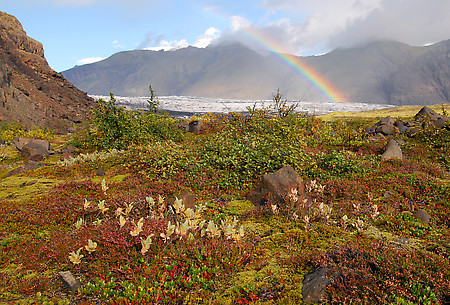 This brought out the best side of nature.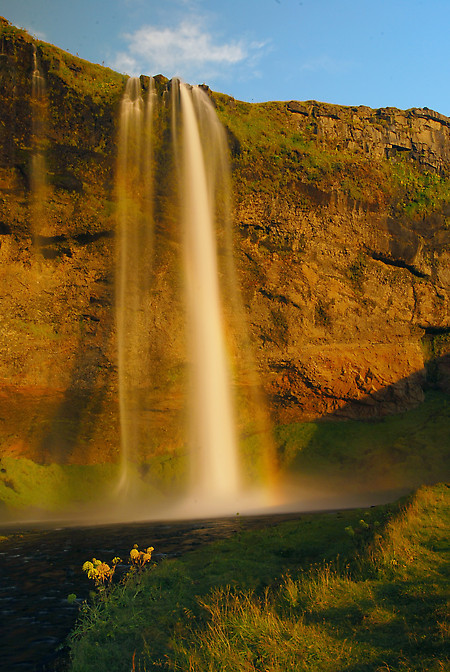 On our way back to Reykjavík, Ondrej wanted to stop at Seljalandsfoss waterfall, where we had been the day before.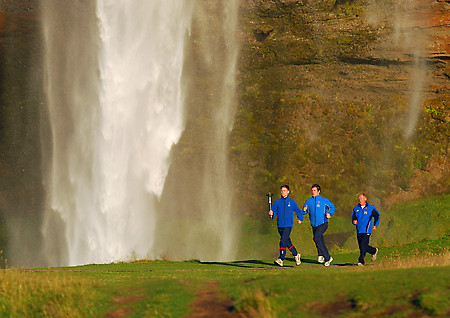 The weather was so nice and the sky was so clear, that he wanted to try to get better shots of this amazing waterfall; we happily obliged.
Stacey Marsh
Distance: Local events
---
Team Members:
Ondrej Vesely (Czech Republic), Klaus Schulz and Mathias Eckerle (Germany), Maria Horvath and Erika Pongracz (Hungary), Martin Prettenhofer (Austria), Stacey Marsh (New Zealand), Suren Leósson and Viktoría Áskelsdóttir (Iceland).
Harmonemail:
You can send a message to the runners or read the messages.
Gallery: See more images!