Latvia 29 May: Talsi - Aizpute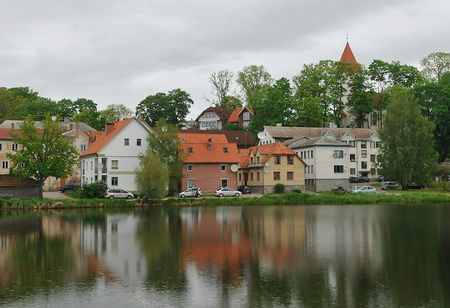 We started this morning in Talsi after a good nights rest in a 5-star gymhall. What a weather change! The temperature dropped from 30˚C to almost 10˚C! Not to mention the rain...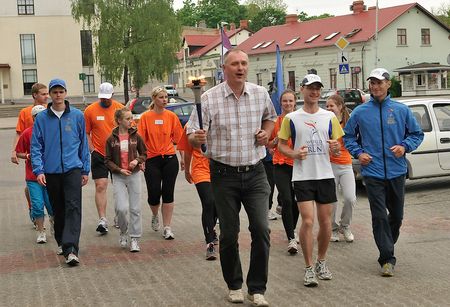 Nevertheless, our brave runners from Talsi gathered for a most inspiring morning run...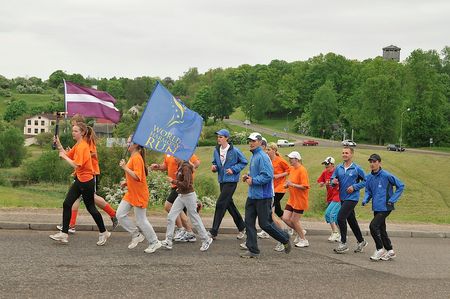 ...we left Talsi southwards..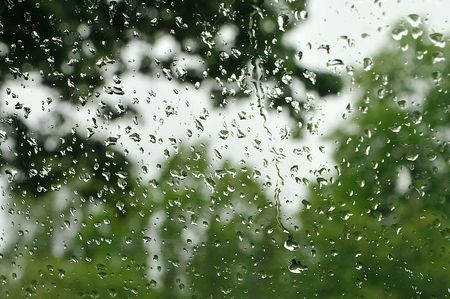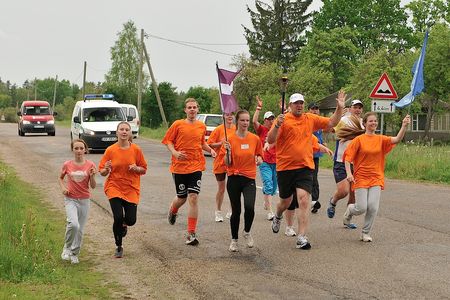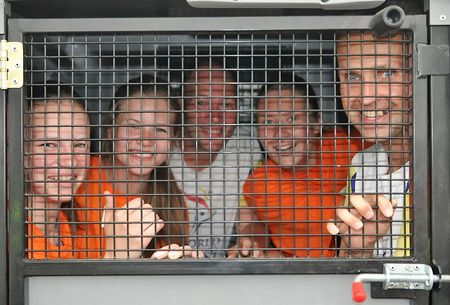 ...no, our runners haven't been imprisioned. Contrary, the police was extremely kind and helpful and gave our runners a ride...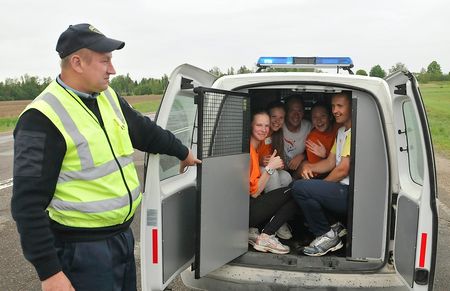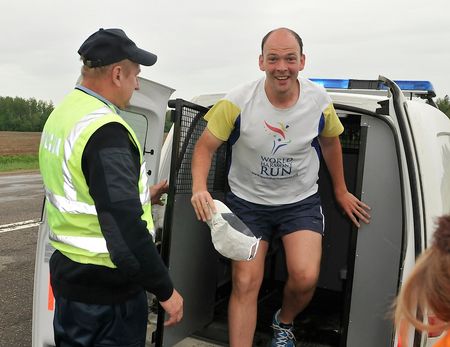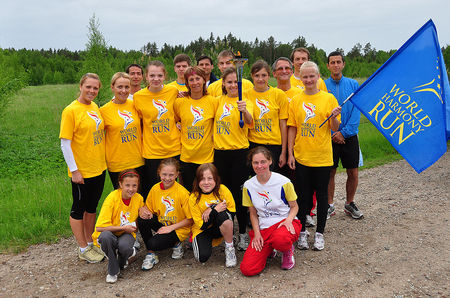 We reached the community border and the next runners team awaited us, coming all the way from Kuldiga...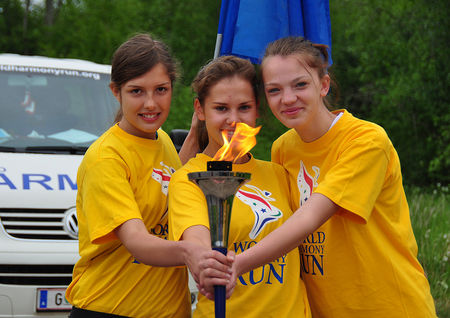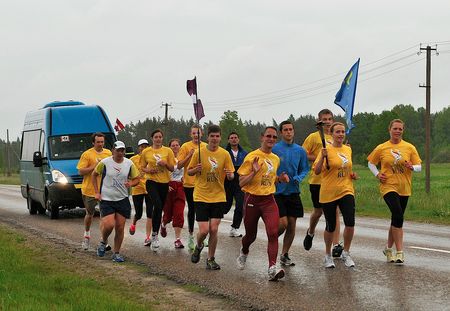 ...singin' in the rain...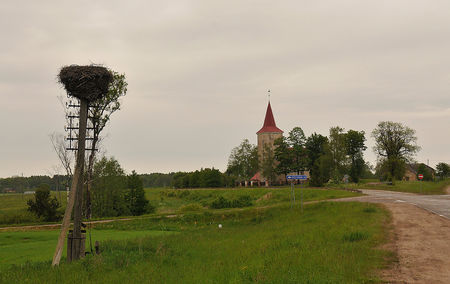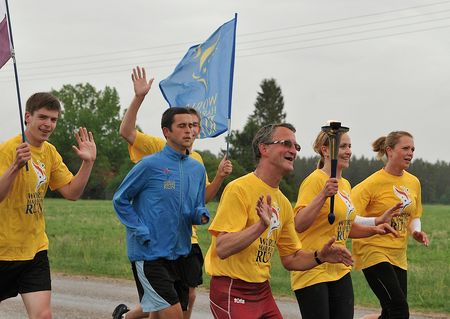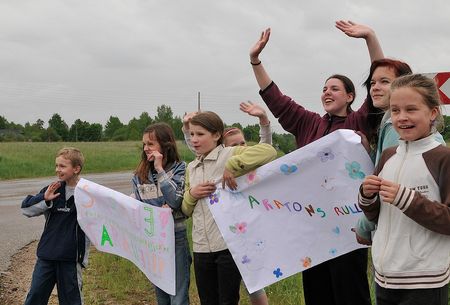 In Renda kids welcomed us and joined in...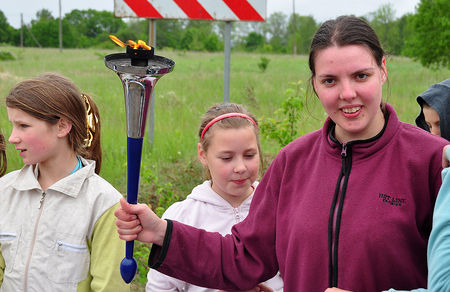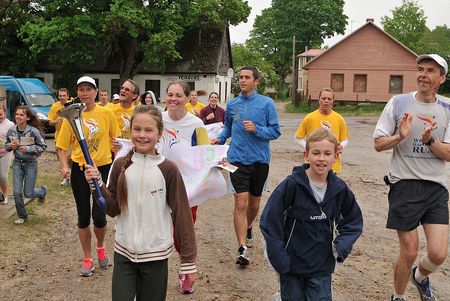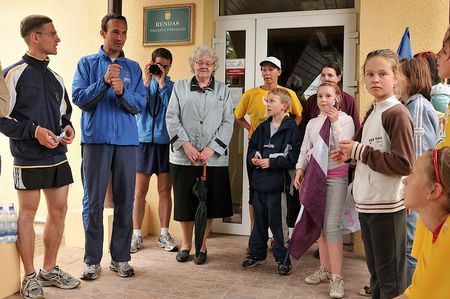 ...a small, but hearty meeting...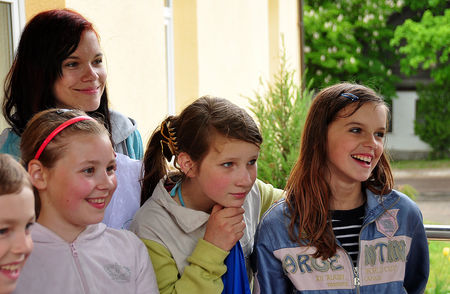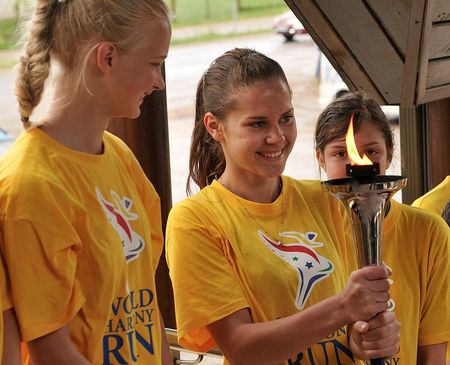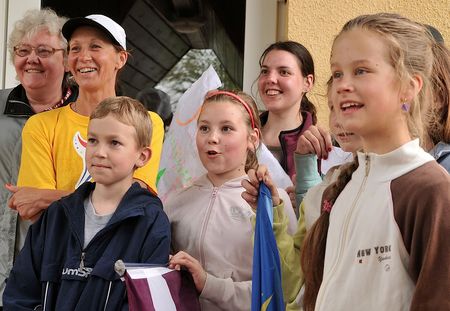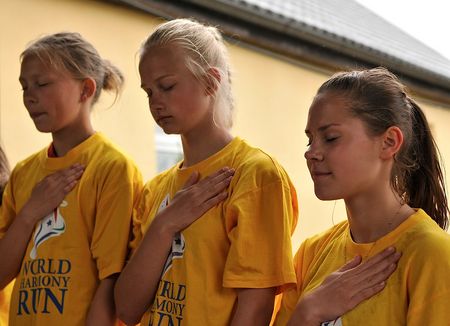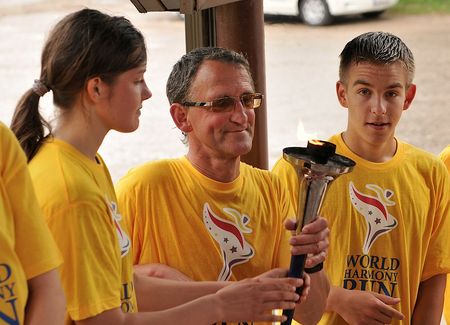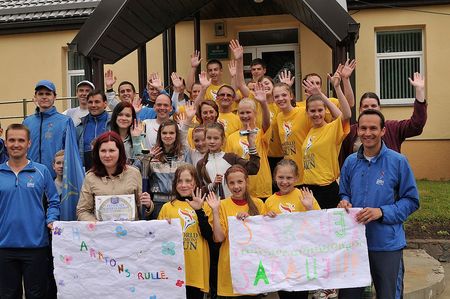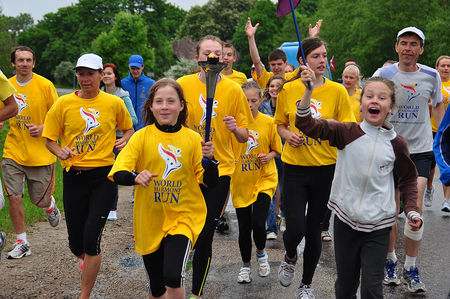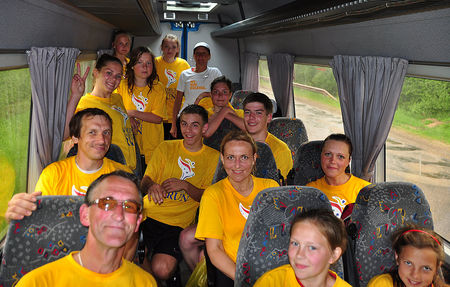 ...the inside of our runner's bus!...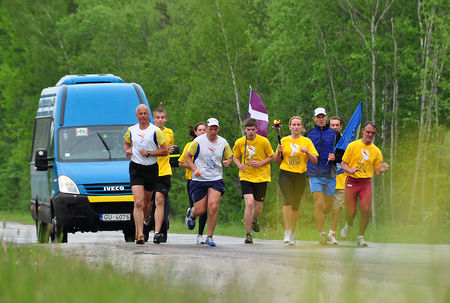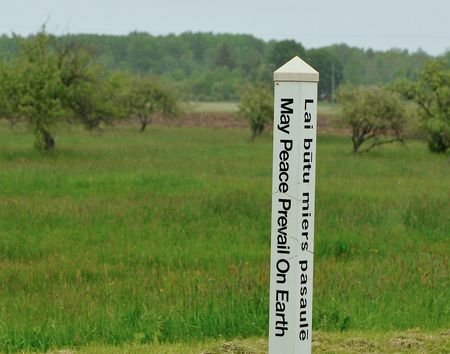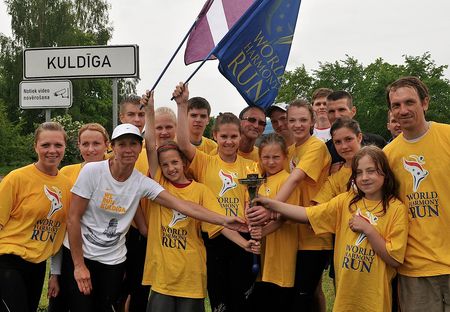 ...we reached Kuldiga...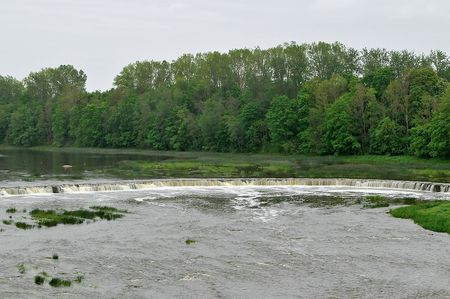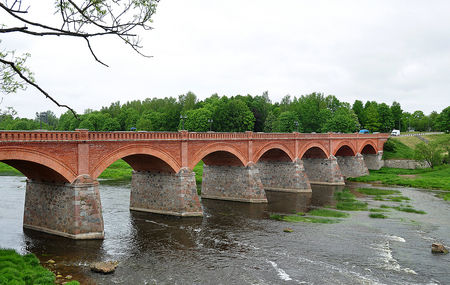 ..Kuldiga is a really small pearl surrounded by beautiful nature...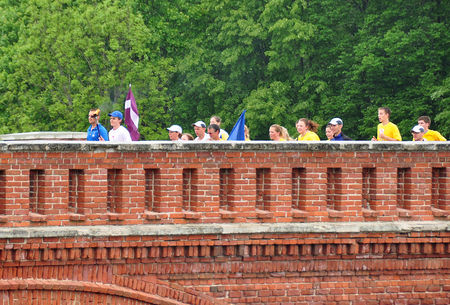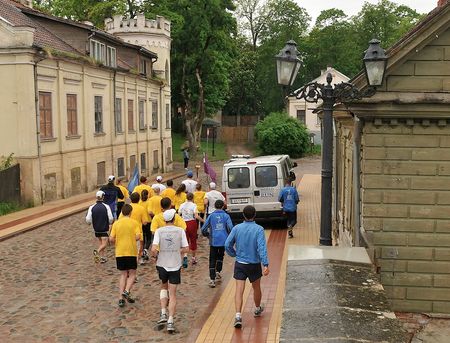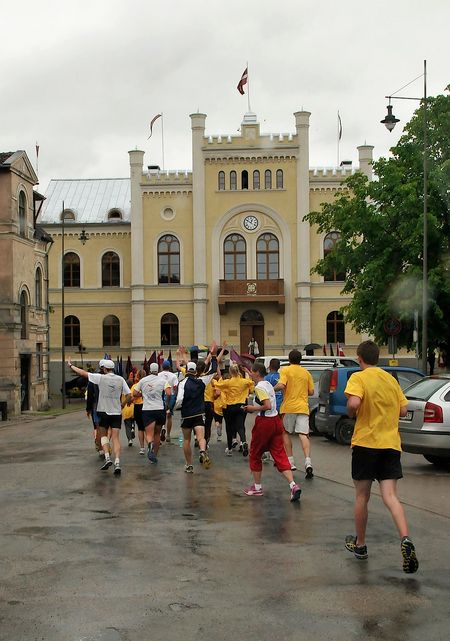 ...we reached the main square and the mayor received the torch...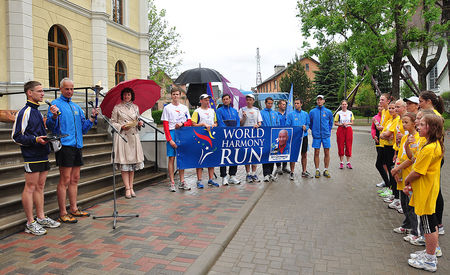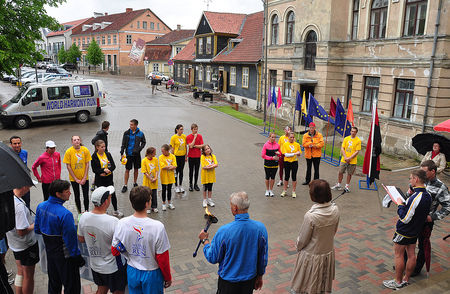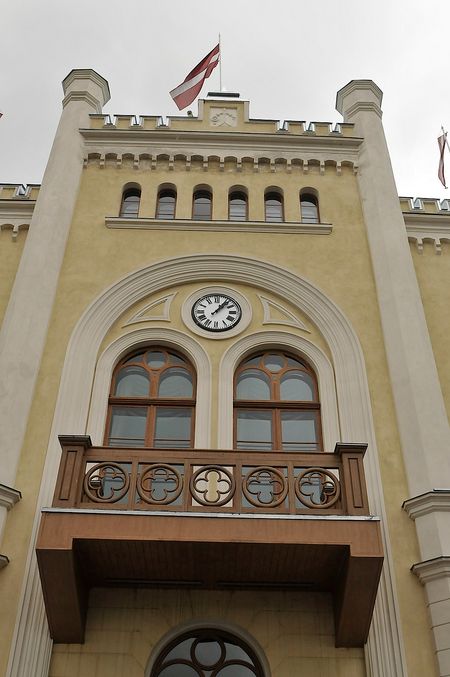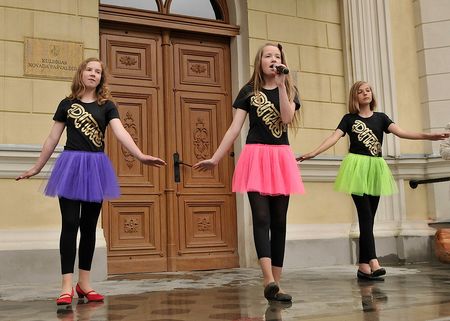 ...once more a great singing performance in Latvia. The people seem to have a strong connection to music...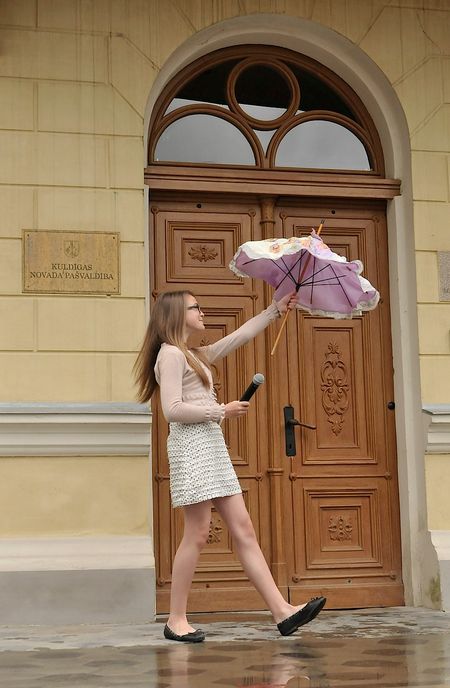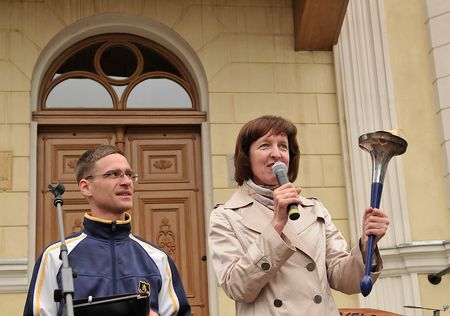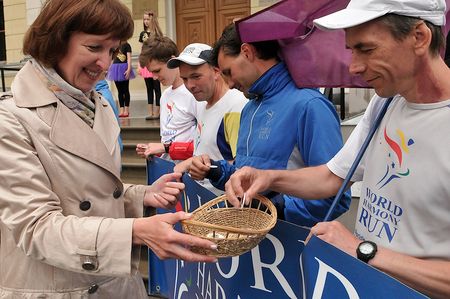 ...small gifts...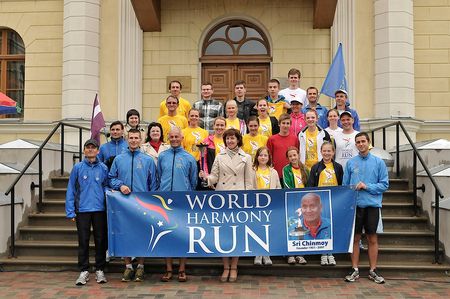 ...a group picture and a most welcome lunch ended the official part. Thank you Kuldiga for the hospitality!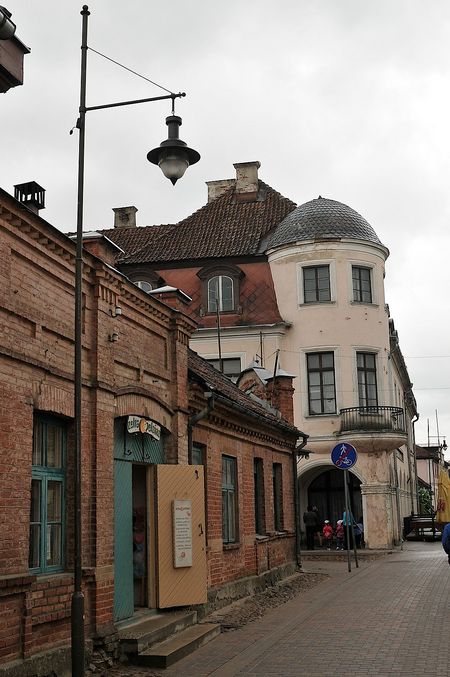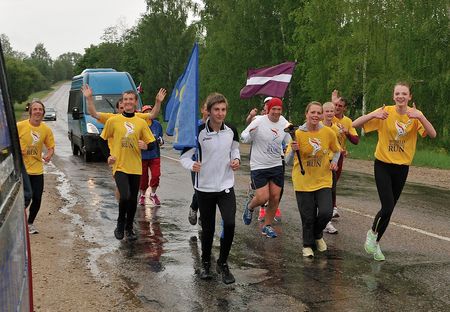 ...our runners from Kuldiga didn't lose their cheerfulness and kept running enthusiastically...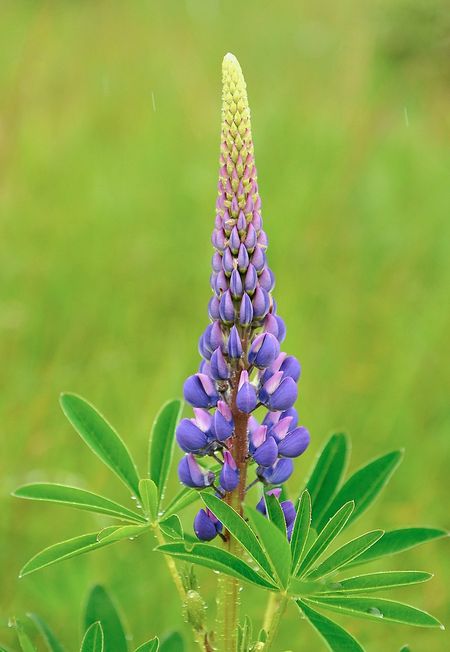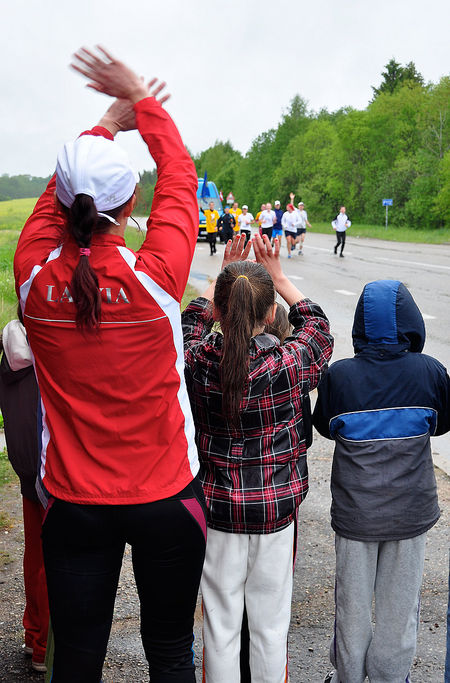 We reached Turlava, were kids waited for us despite the rain...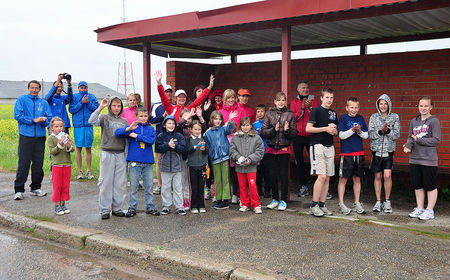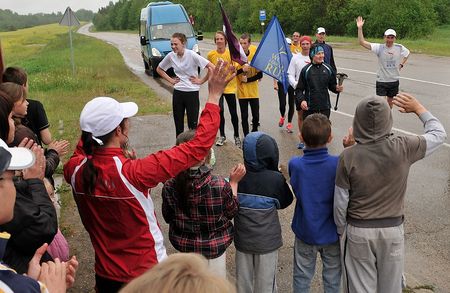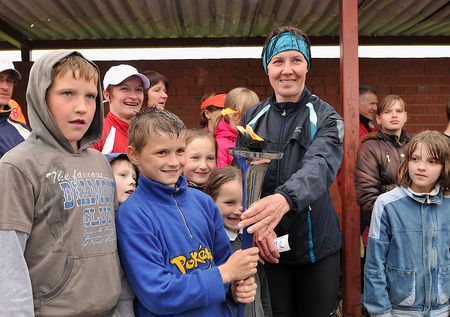 ...smiling faces...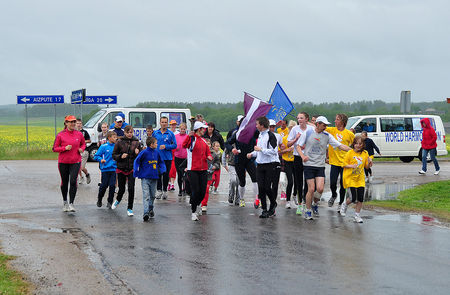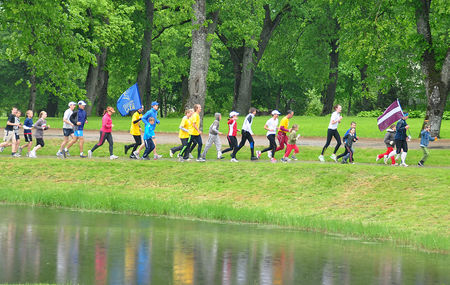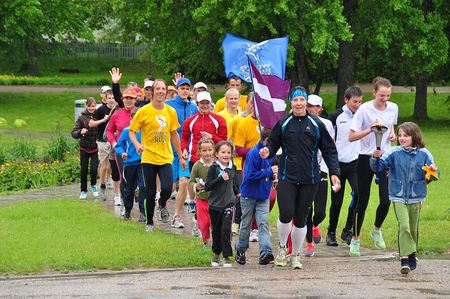 ...even the smallest ran with us...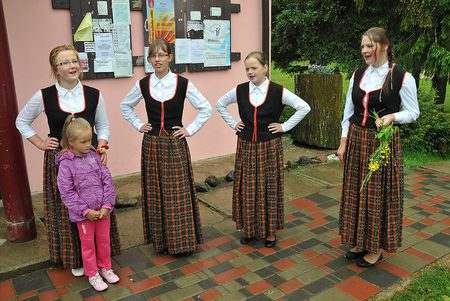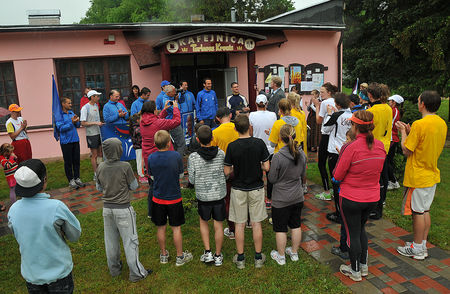 ...a small presentation...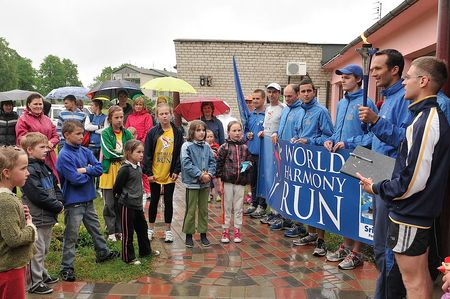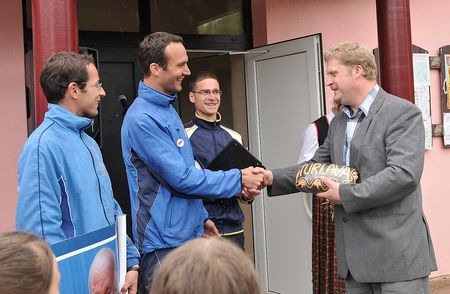 ...the mayor spoke kind words...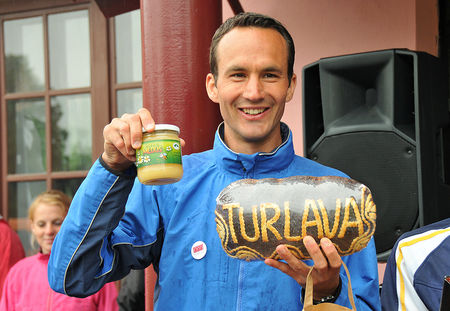 ...and great gifts!...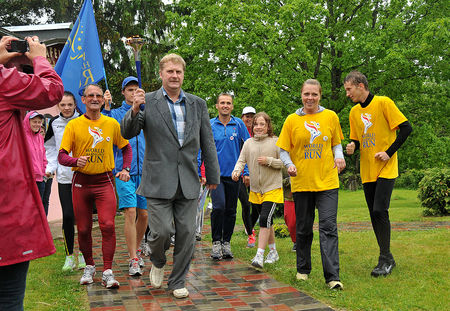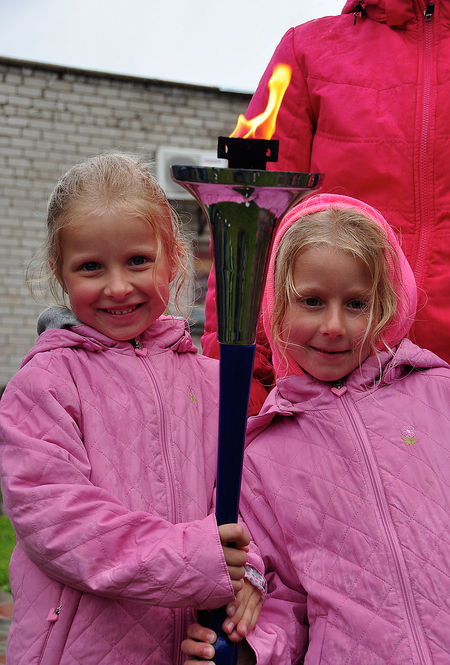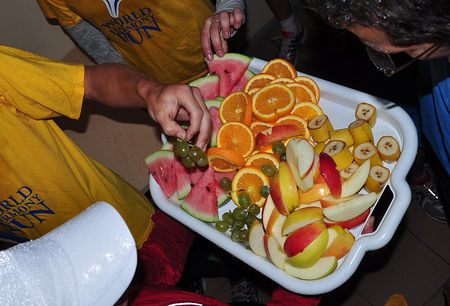 ...after the presentation we went inside to warm up with hot drinks and refreshments...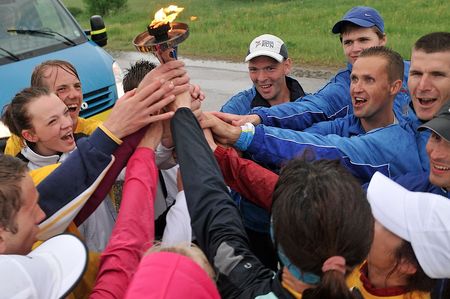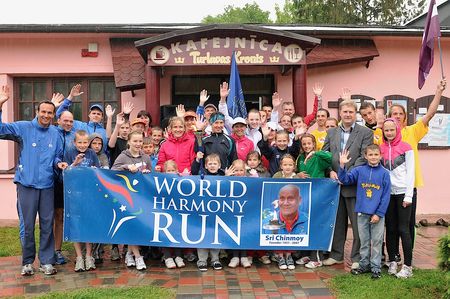 Thank you Turlava!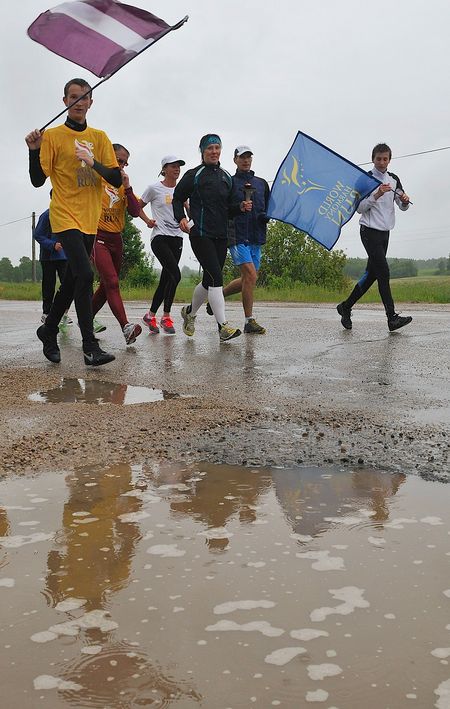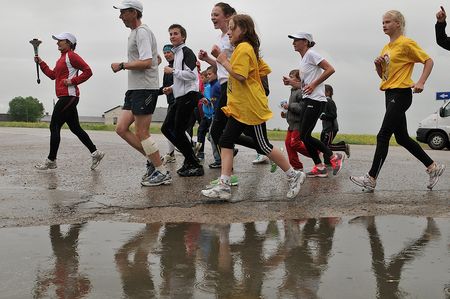 ...the last km's to Aizpute, our todays final destination...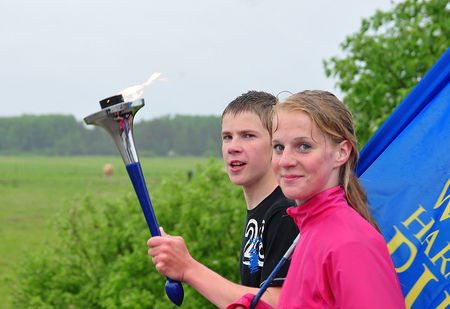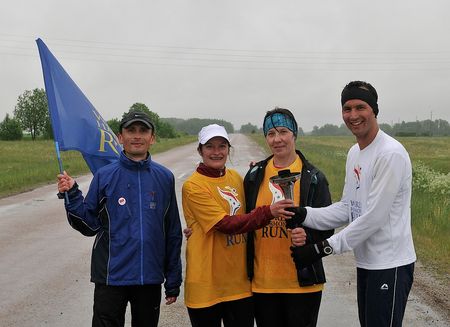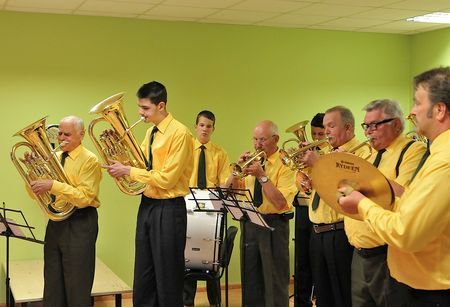 In Aizpute a brassband welcomed us...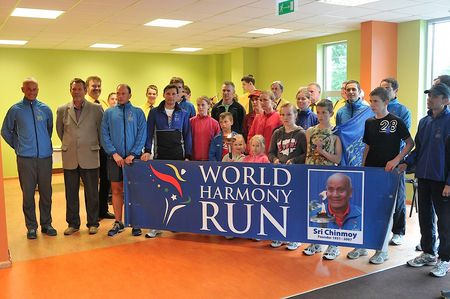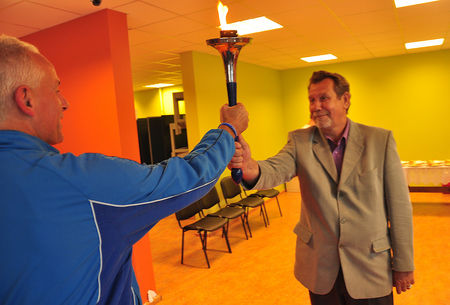 The district mayor welcomed us...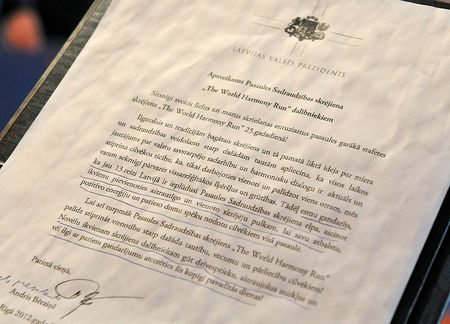 ...and we read out a message from the Latvian President...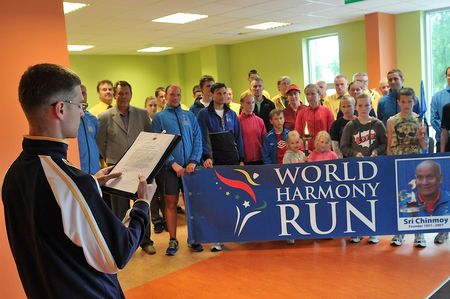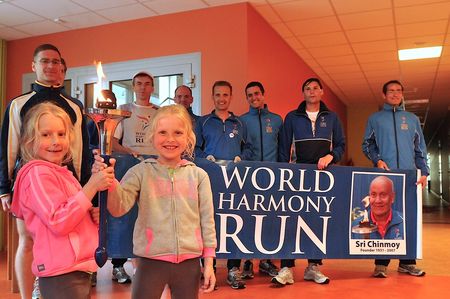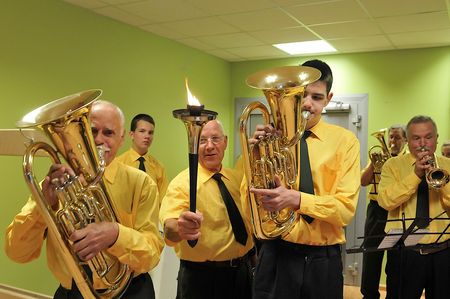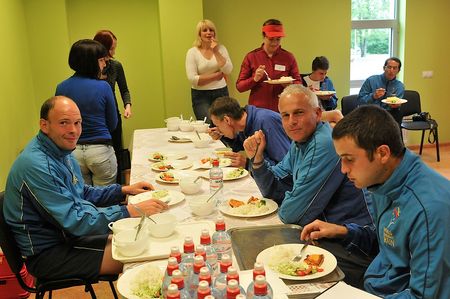 ...a great dinner ended another great running day in Latvia!
---
Distance: 90 km
Team Members:
Dipavajan Renner (Austria), Apaguha Vesely (Czech Republic), Sandro Zincarini (Italy), Sumahat Strohn (Germany), Mladen Vujaklija (Croatia), Tomaz Pivec (Slovenia), Artur Sirazetdinov (Russian Federation), Alexander Kryvenko (Ukraine), Vladislav Bilokryl (Ukraine), Sergey Sidenko (Ukraine), Gints (Latvia), Baiba (Latvia), Martins (Latvia)
Harmonemail:
You can send a message to the runners or read the messages.
Gallery: See more images!