Latvia 25 May: border Estonia/Latvia - Rujiena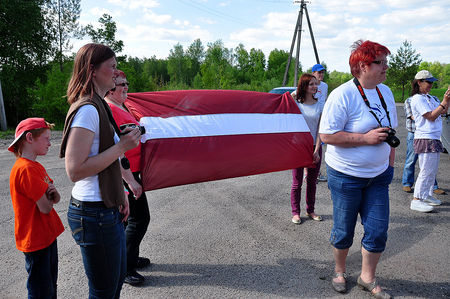 Welcome to Latvia! As we left Estonia, our Latvian coordinators and runners awaited us at the border...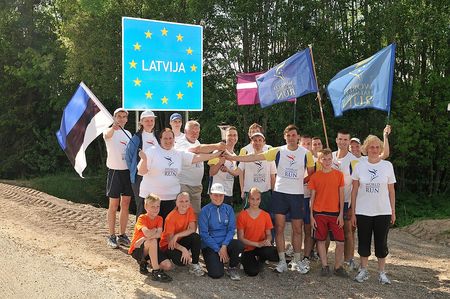 We said good bye to our Estonian friends: again thank you to all the runners and organisers for the great time we spent!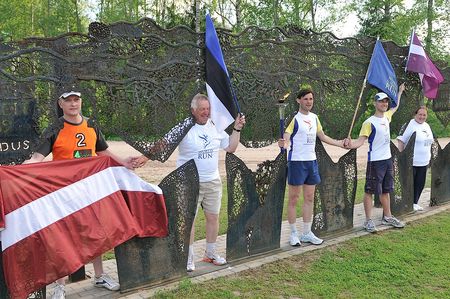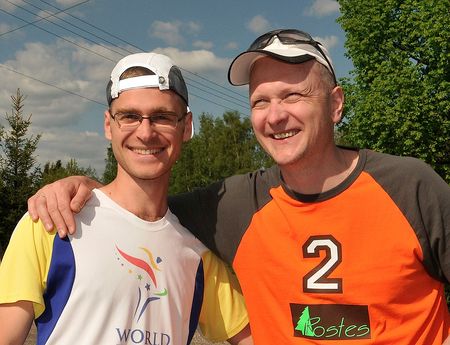 ...a hearty welcome...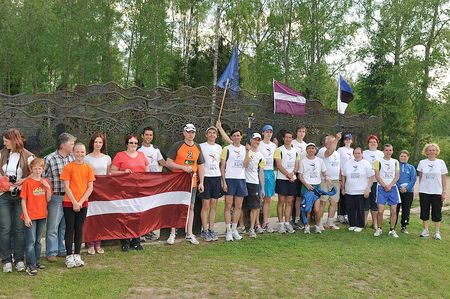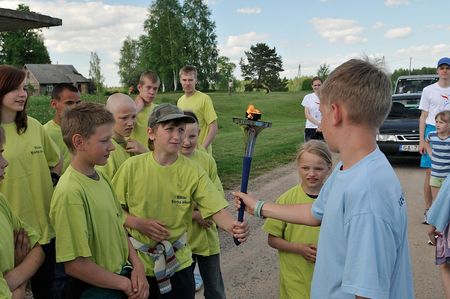 Runners from Rujiena were already eagerly waiting. They took the torch and off we went...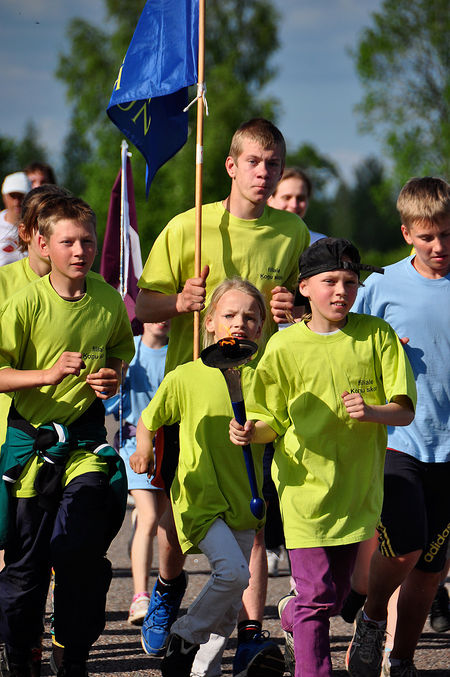 Very enthusiastic runners!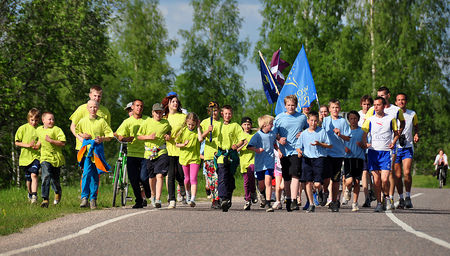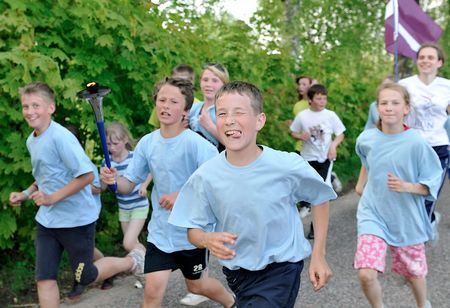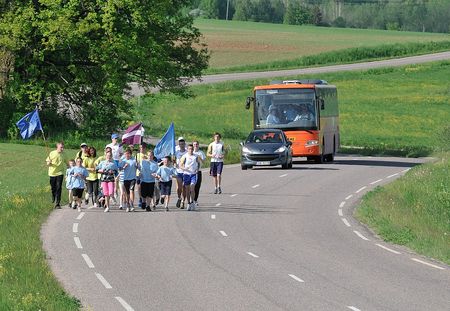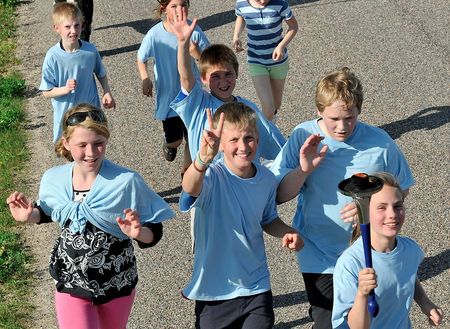 ...15 cheerful km's...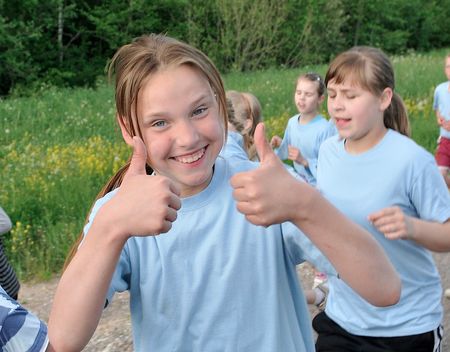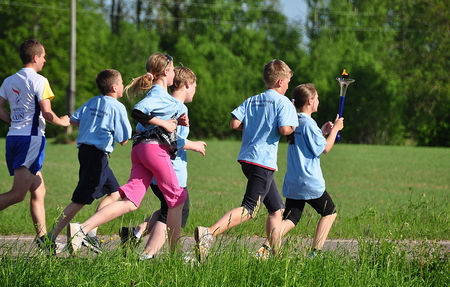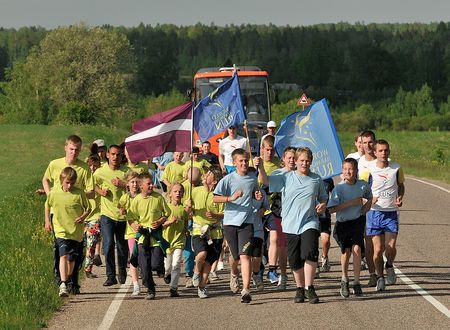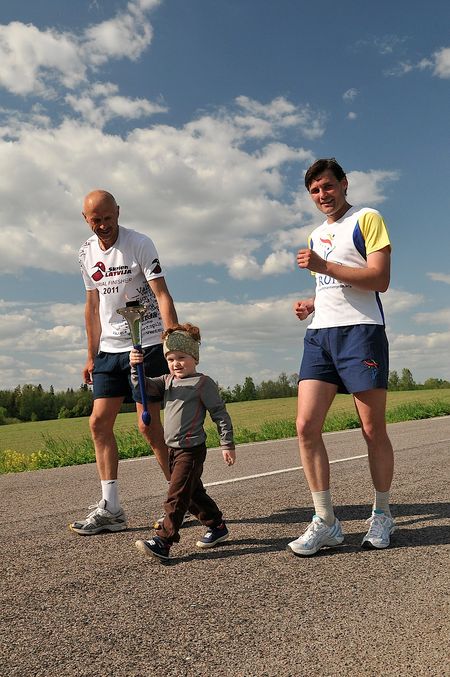 ...even the smallest ones joined the Run...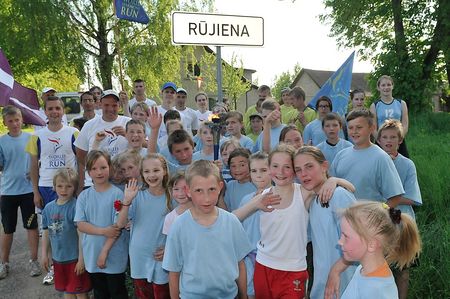 welcome to Rujiena!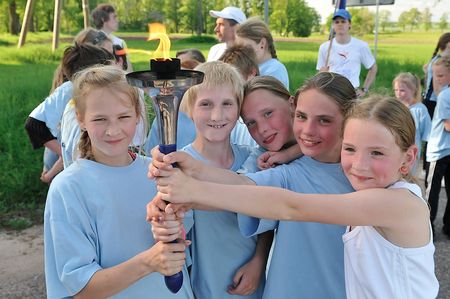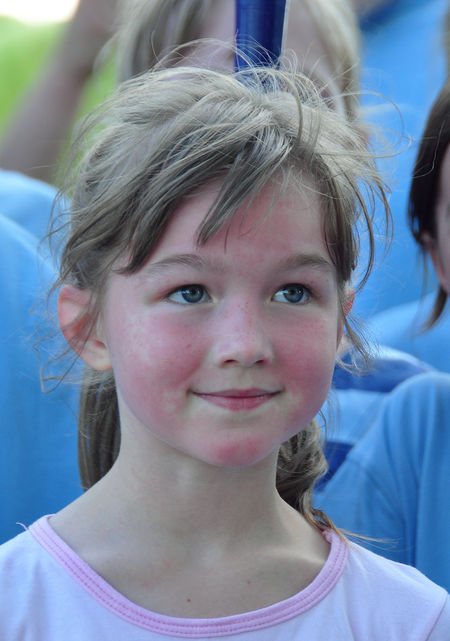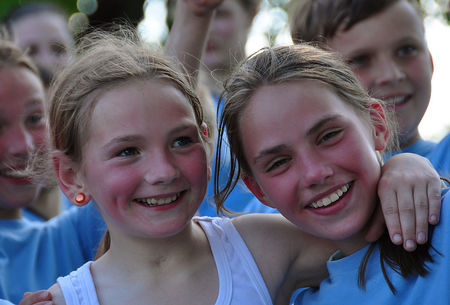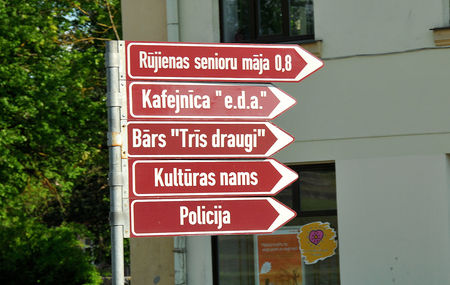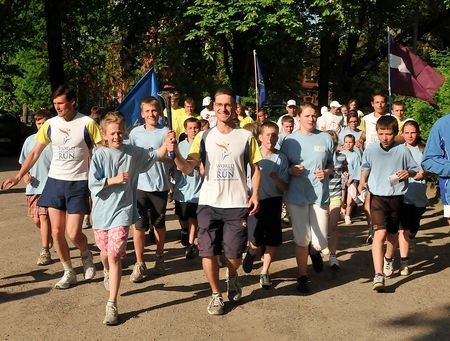 Half of the city was assambled at an outdoor theatre.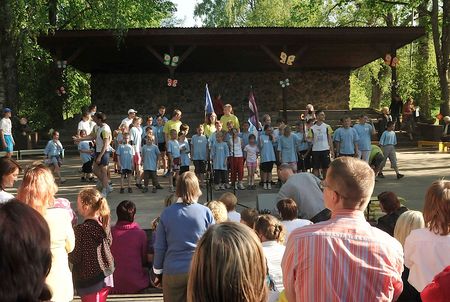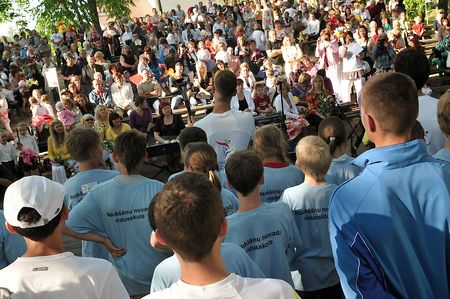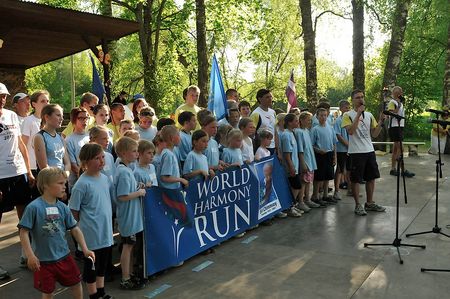 ...a short presentation ended the outdoor program and after singing the World Harmony Run song we passed the torch to everybody!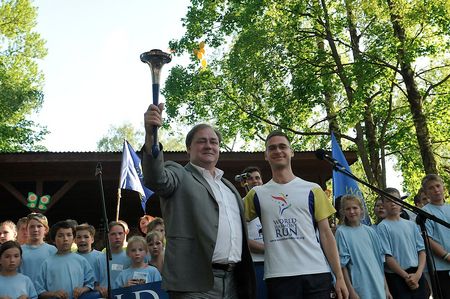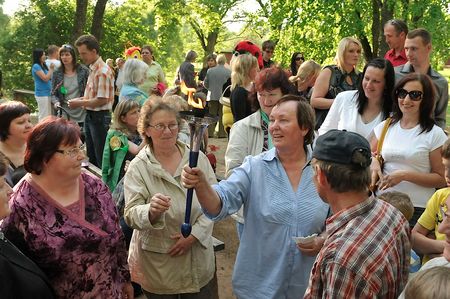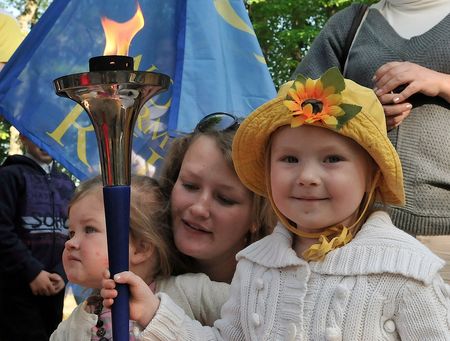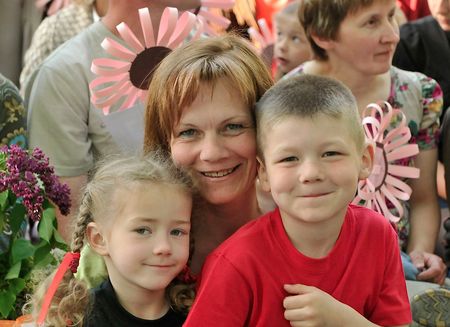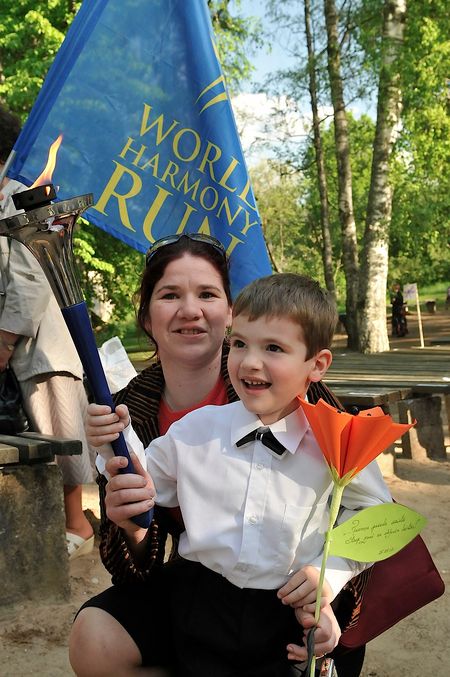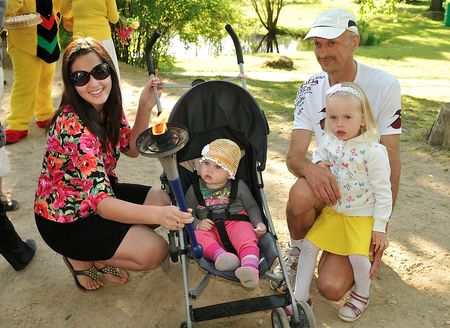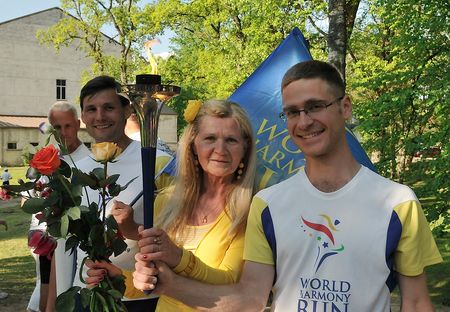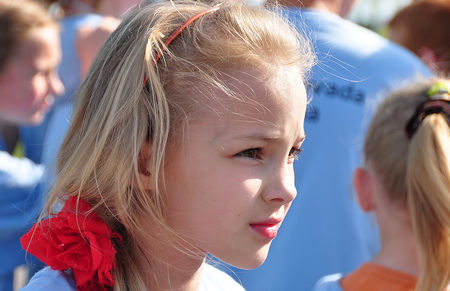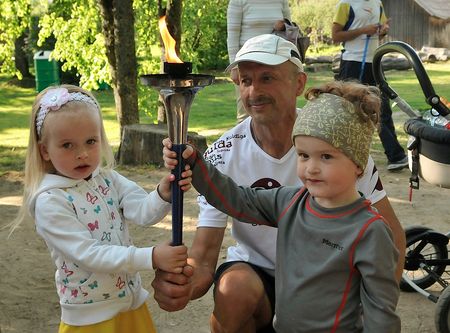 ....old friends of the World Harmony Run...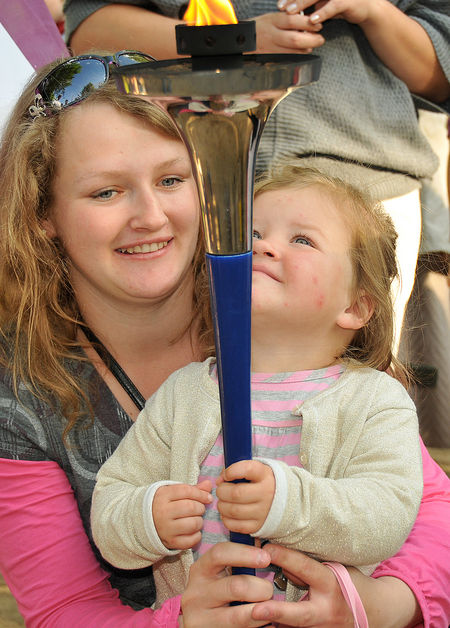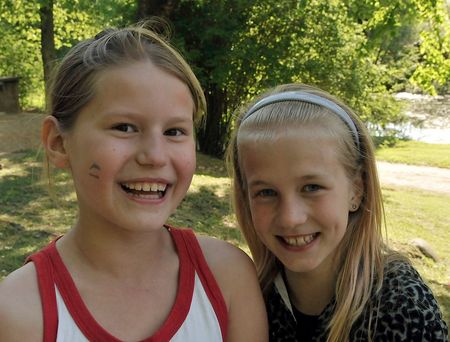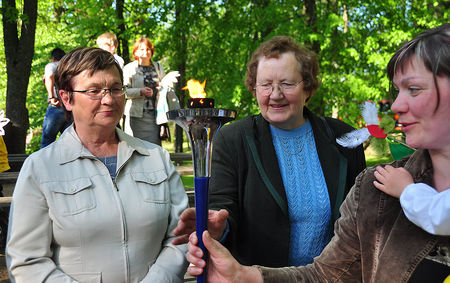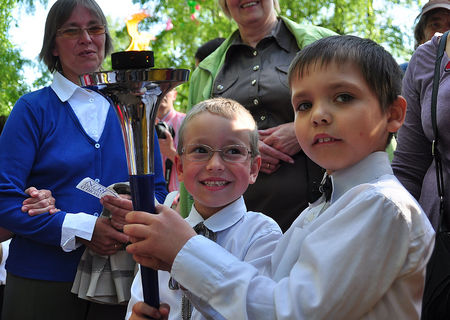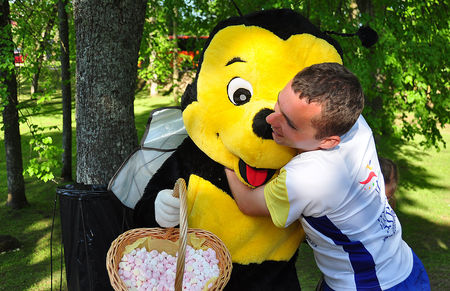 Thank you Latvia for the warm welcome!
Thanks to Estonia and to all our runners and organisers for the wonderful time we spent in Estonia! We will carry your message for friendship and peace with us in our hearts!
---
Video Message from Dr. Davidson Hepburn, President (2009 - 2011) of the General Conference of the United Nations Educational, Scientific and Cultural Organization (UNESCO) for 25th Anniversary of the World Harmony Run and a vision for the decade: "Toward a Oneness-World".
Latvian / Latviešu subtitles:
---
Full Text of the 25th annversary message and link to 25 language informal Translations: http://www.worldharmonyrun.org/25
or Click on language button for separate youtube videos wth sub titles in varous languages
See also:
Pasaules Sadraudzības skrējiena himna
Skrien, Skrien, Skrien, Skrien, Skrien, Skrien!
Pasaules Sadraudzības Skrējiens!
Mēs esam rītdienas saules vienotība un pilnība!

- Šrī Činmojs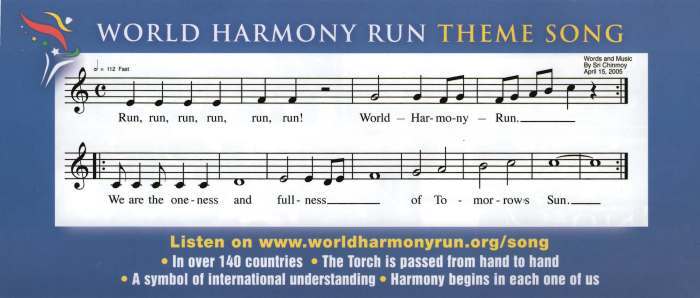 ---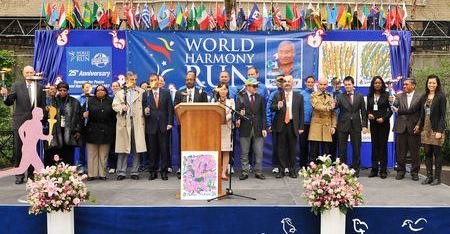 See start of the International 25th Anniversary Celebration across from the United Nations at Dag Hammarskjold Plaza in New York.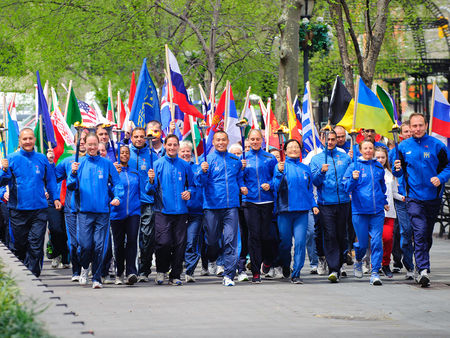 On 27th April 2012. in many cities around the world, special events marked the WHR 25th Anniversary
---
Distance: 16 km
Team Members:
Dipavajan Renner (Austria), Apaguha Vesely (Czech Republic), Sandro Zincarini (Italy), Sumahat Strohn (Germany), Mladen Vujaklija (Croatia), Tomaz Pivec (Slovenia), Ondrej Mocny (Czech Republic), Artur Sirazetdinov (Russian Federation), Alexander Kryvenko (Ukraine), Vladislav Bilokryl (Ukraine), Latvian Runners (Latvia)
Harmonemail:
You can send a message to the runners or read the messages.
Gallery: See more images!