Macedonia 29 July: border Greece/Macedonia - Bitola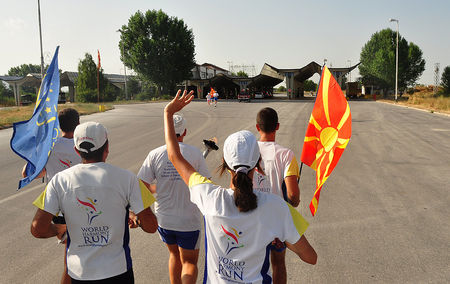 Welcome to Macedonia! We reached the border in the late afternoon and only a small stretch was to cover for that day.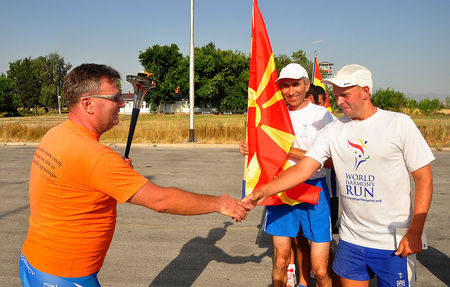 Our Macedonian runners welcomed us at the border...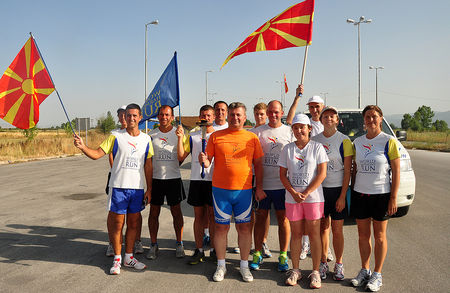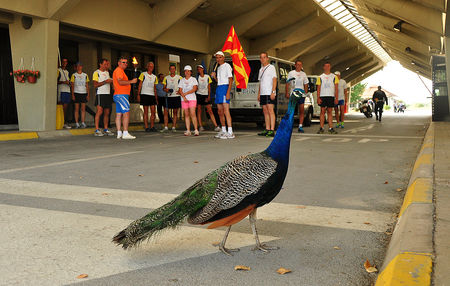 ...and a peacock greeted us, too. What an unusual surprise for a border-crossing...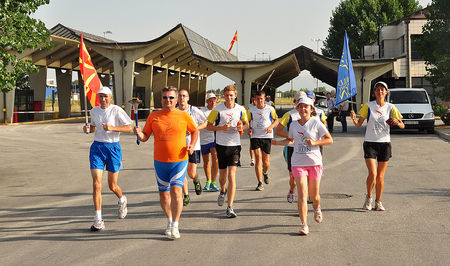 ..our first steps...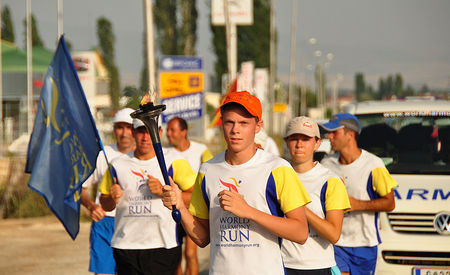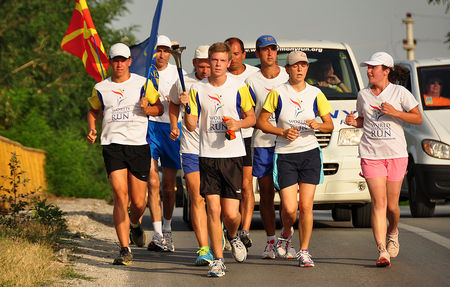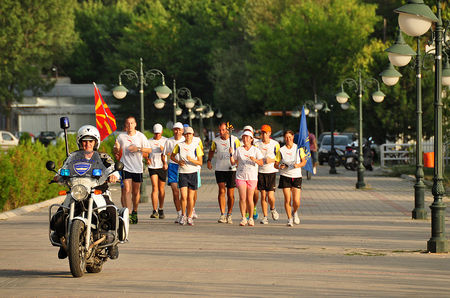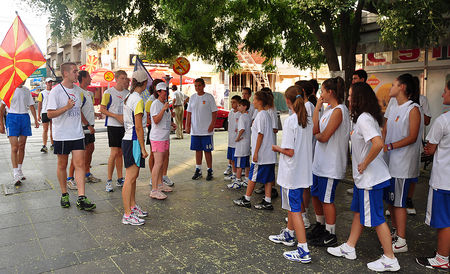 ...as we reached Bitola, a group of kids awaited us.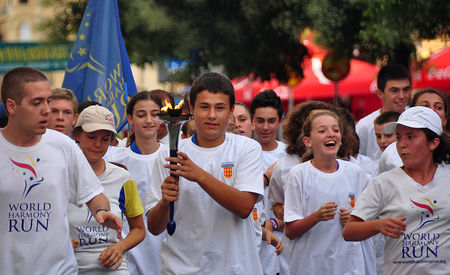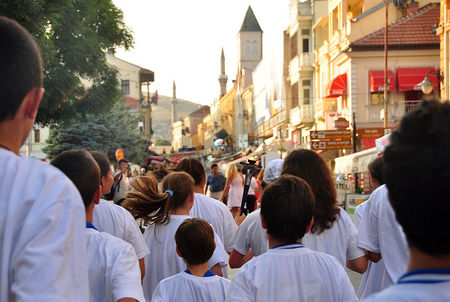 ...together we ran through the picturesque old part of the city...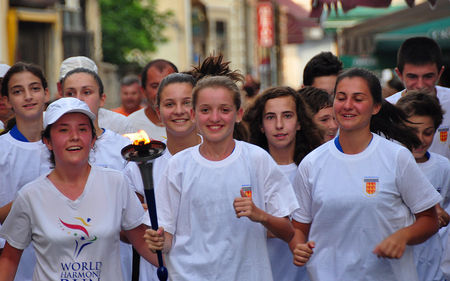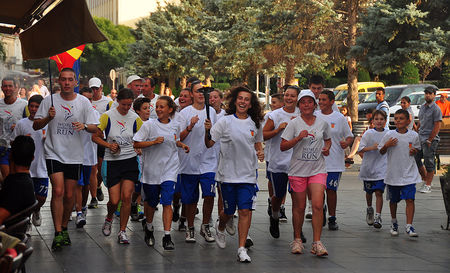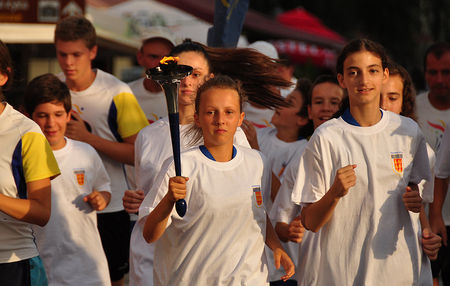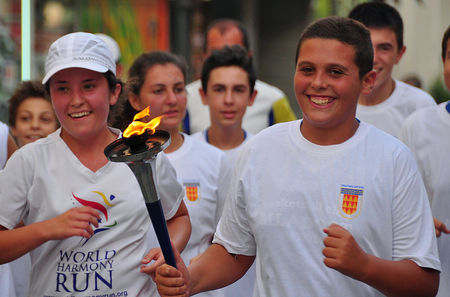 Yes, this is Bitola in the 21st century - but as a movie production was in process the centre of the city has made a time warp one century back....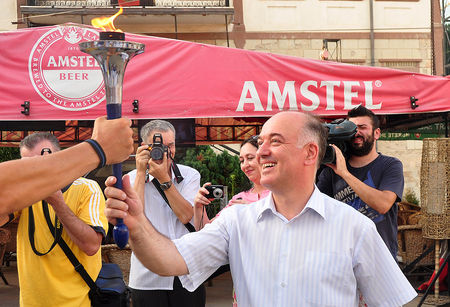 The mayor of Bitola, a good friend of the World Harmony Run, received the torch...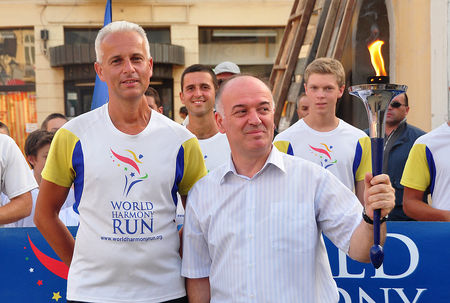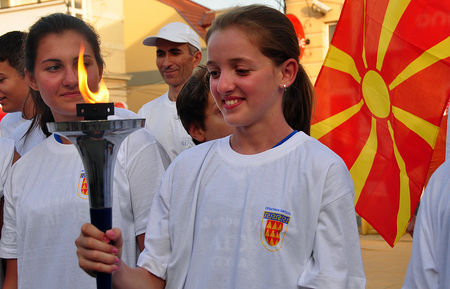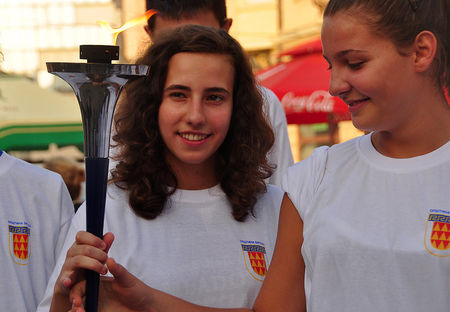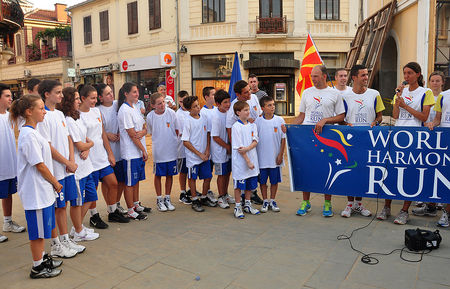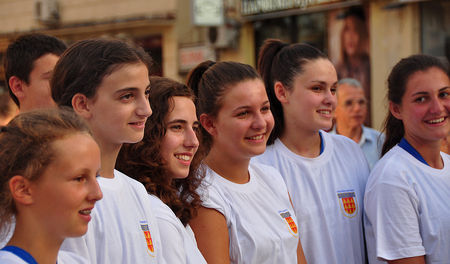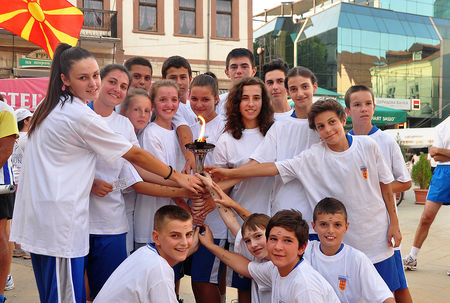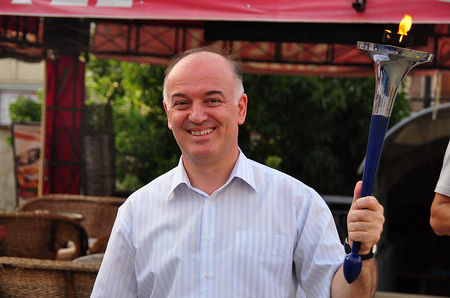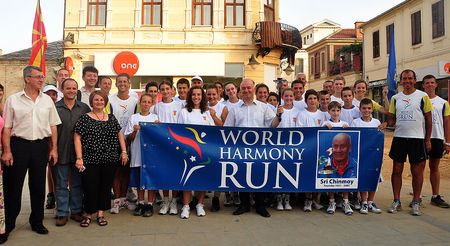 Thank you Macedonia for the welcome!
---
Distance: 18 km
Team Members:
Dipavajan Renner (Austria), Sandro Zincarini (Italy), Sumahat Strohn (Germany), Vladimir Ilyasov (Russian Federation), Barbora Tabackova (Slovakia), Mladen Vujaklija (Croatia), Dennis Gribok (Luxembourg), Namitabha Arsic (Serbia), Sukhada Korshunova (Russian Federation), Michael Aurenhammer (Austria), Sandra Aurenhammer (Austria), Macedonian runners
Harmonemail:
You can send a message to the runners or read the messages.
Gallery: See more images!