Netherlands 29 June: Roermond - Liège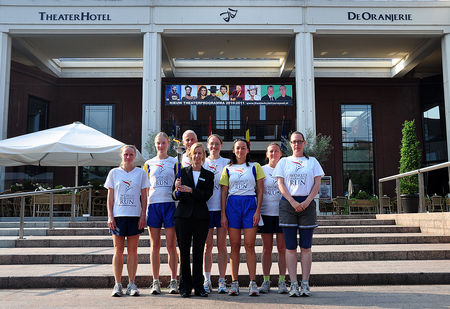 A big "Thank you" to the Theater-Hotel in Roermond for supporting the WHR!
Heel hartelijk dank aan het Theaterhotel in Roermond voor het ondersteunen van de WHR!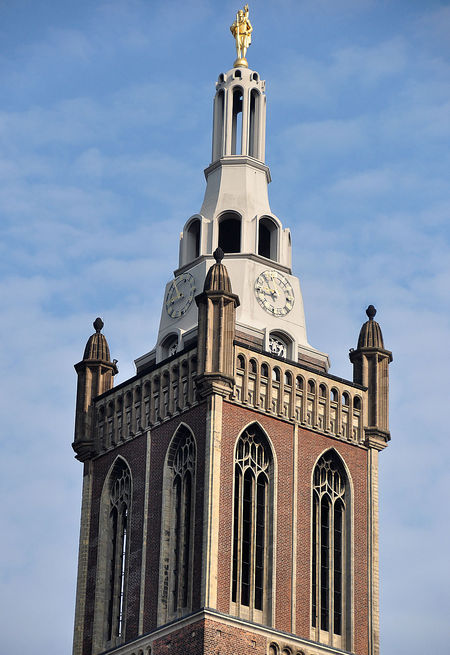 We started at the main square in Roermond, right in front of City Hall.
Onze dag begon op de grote markt van Roermond, bij het stadhuis.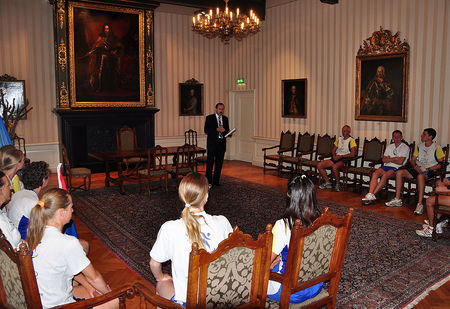 The city representative for education, culture and healthcare, Mr. Wim Kemp received us on behalf of the Mayor in the building's historic hall.
De Heer Wim Kemp, wethouder van onderwijs,cultuur, maatschappelijke zorg en welzijn, en plaatsvervanger van de burgemeester, ontving ons in de historische zaal van het stadhuis.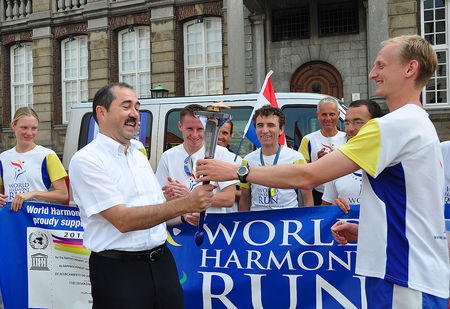 After the friendly meeting Mr. Kemp lit the torch and together we started a new day's running...
Na de gezellige ontmoeting, was het de heer Kemp die de fakkel aanstak en samen startten we onze loop van vandaag...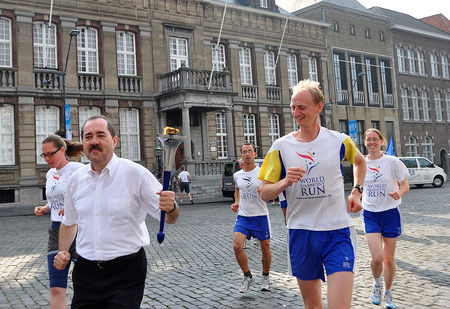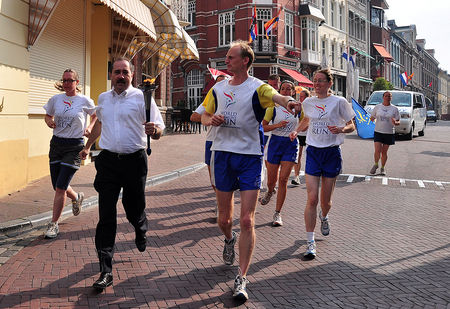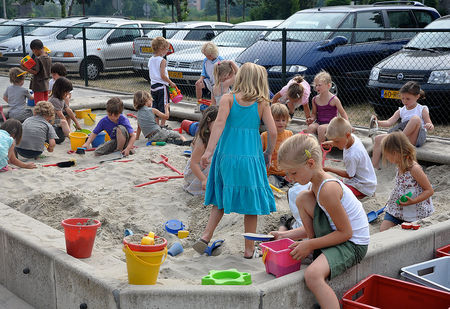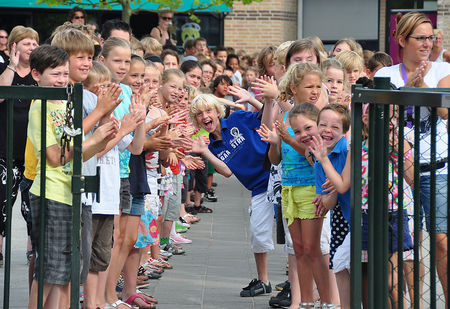 School-time in Roermond! We went to "Aan de Roer" Primary School first...
Schooltijd in Roermond! Als eerste bezochten we de basisschool " Aan de Roer" ...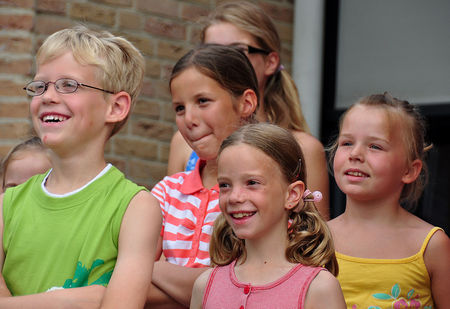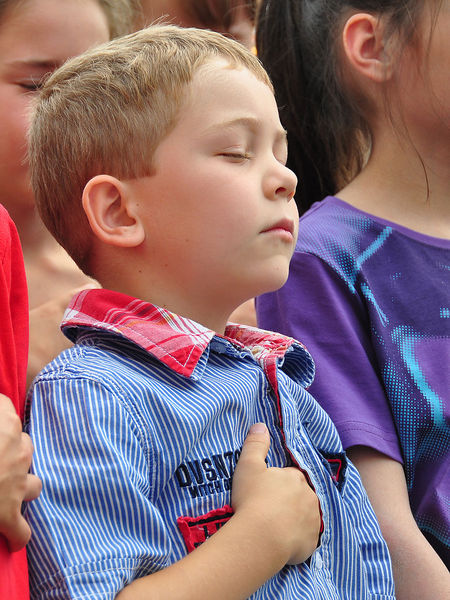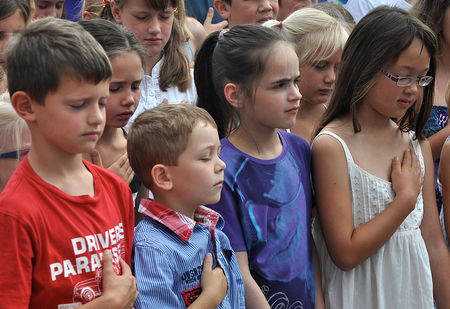 ...a peaceful moment....
...een moment van vrede....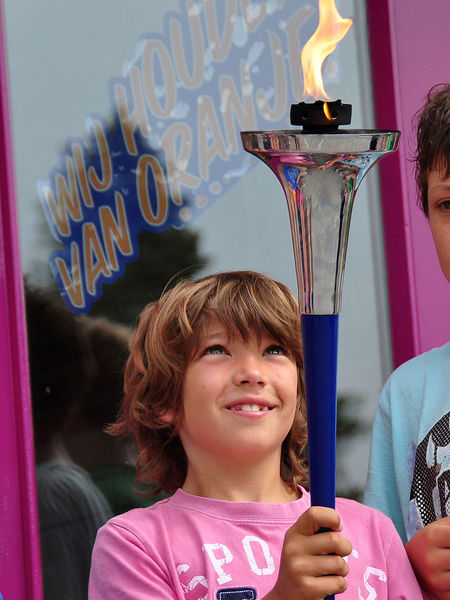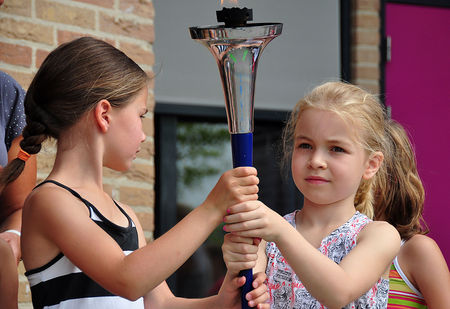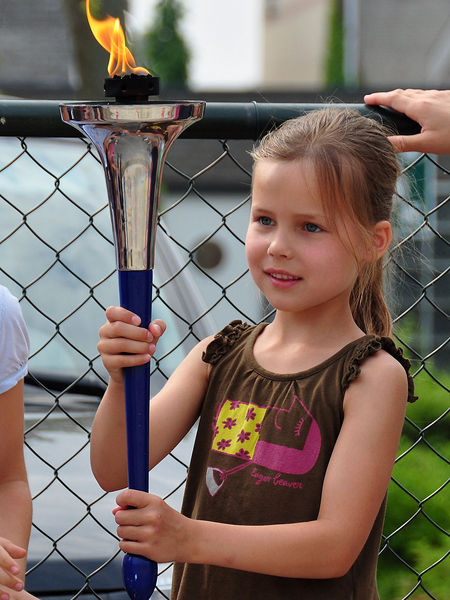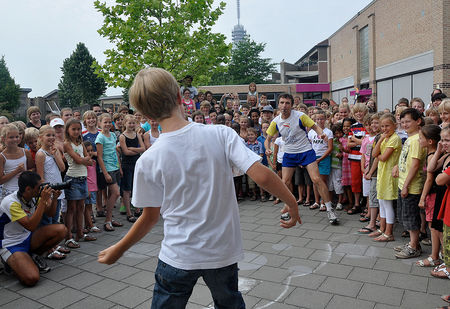 Vlado entertained the kids...
Vlado vermaakte de kinderen...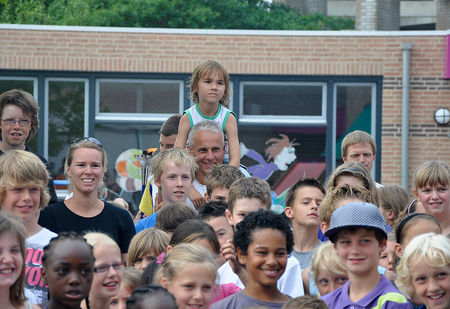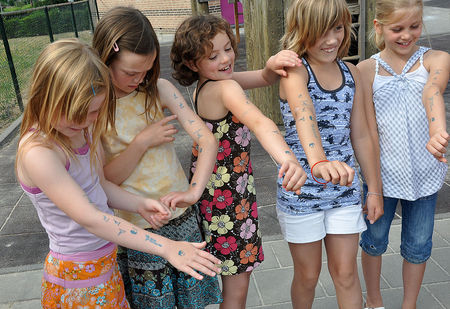 ..who got the most stamps?...
..wie heeft de meeste stempels?...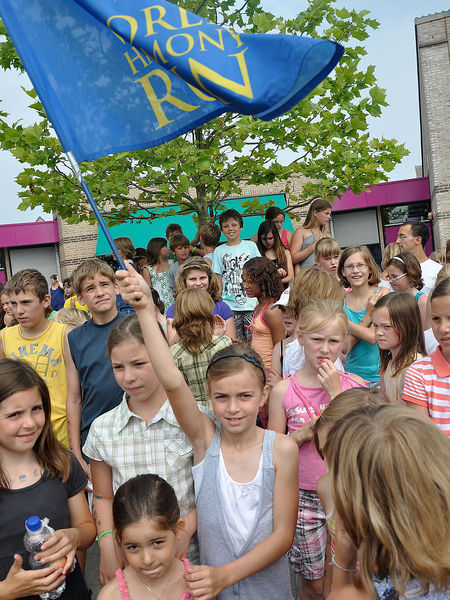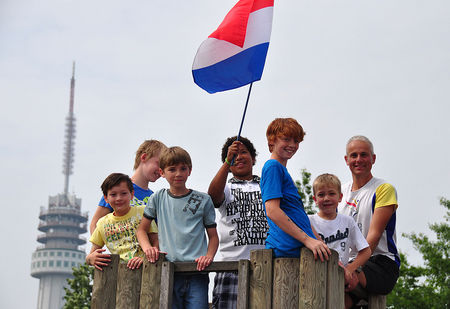 ...a good view from above the crowd....
...een goed overzicht van boven de groep....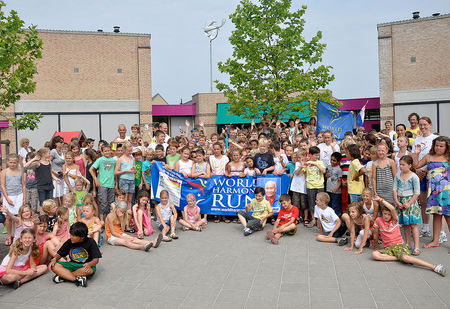 ..a group picture...
...groepsfoto...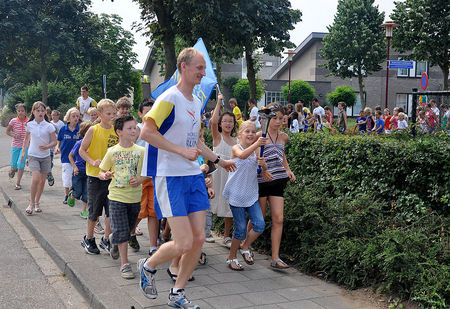 ..and a run around the school!...
..en samen rennen rond de school!...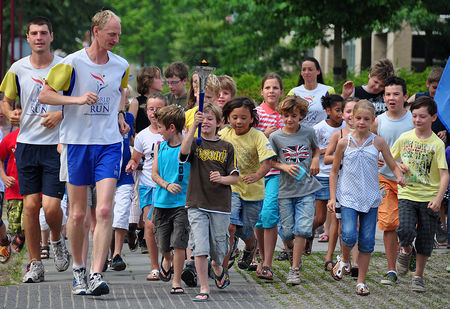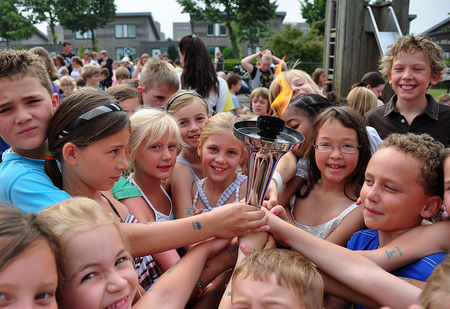 Thanks for the nice meeting!
Bedankt voor de fijne ontmoeting!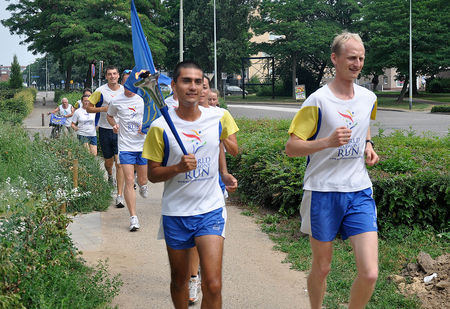 ...we ran through the city to the next school....
...al rennend door de stad naar de volgende school....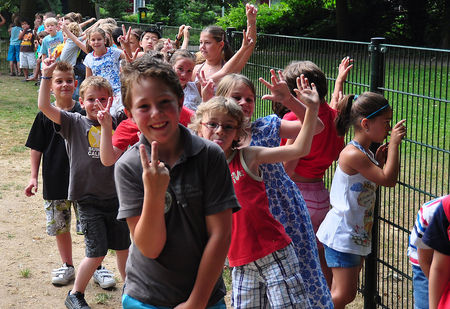 "De Schakel" Primary School....
Basisschool "De Schakel"....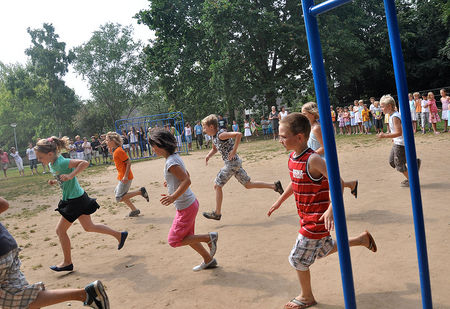 ...the last kids rushed to the field before our runners arrived....
...de laatste kinderen haastten zich naar het veld voordat onze hardlopers arriveerden....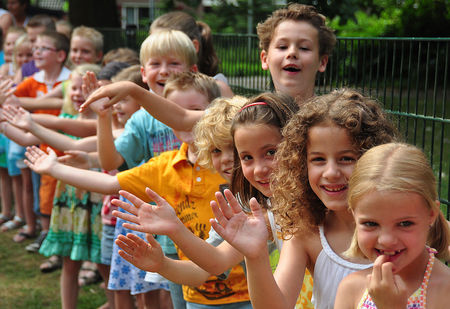 ..and a warm welcome!...
..en een hartelijk welkom!...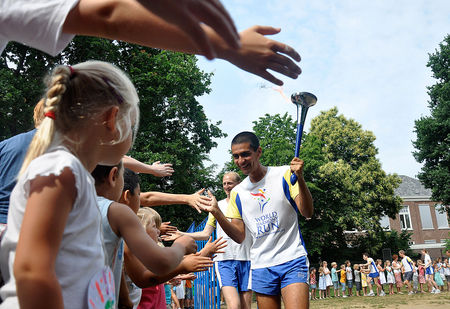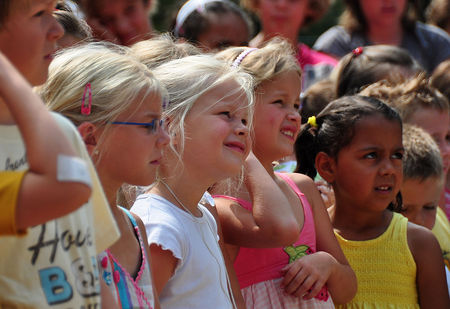 ...who are these guys?....
...wie zijn dit?....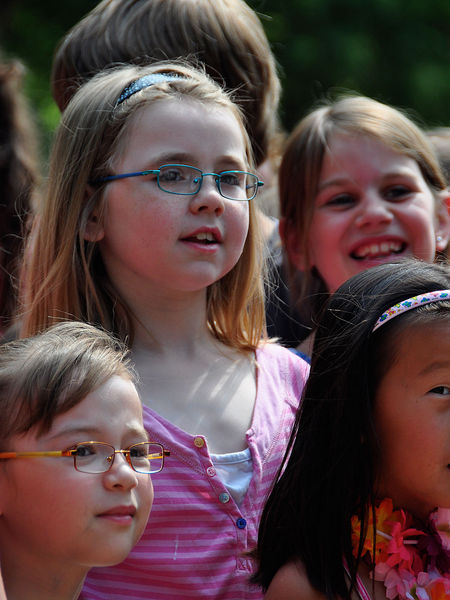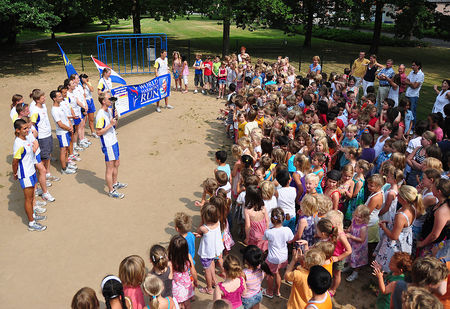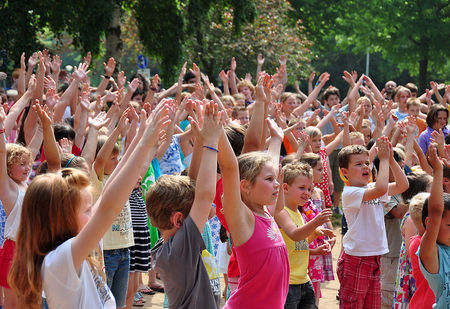 ...we sang the WHR song together with the kids - complete with choreography!
...samen met de kinderen zongen we het WHR-lied, met de bewegingen erbij!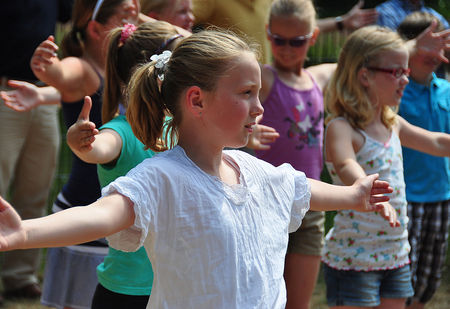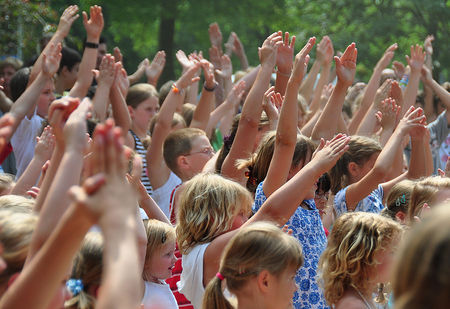 ...Run, run , run, run, run, run, World Harmony Run...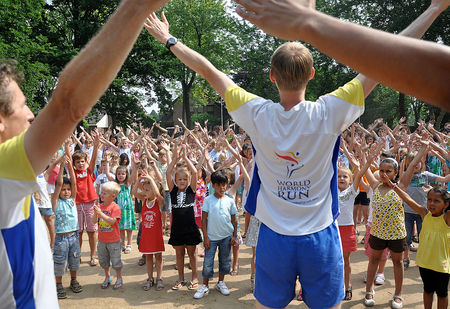 ..We are the oneness and fulness of tomorrow's sun...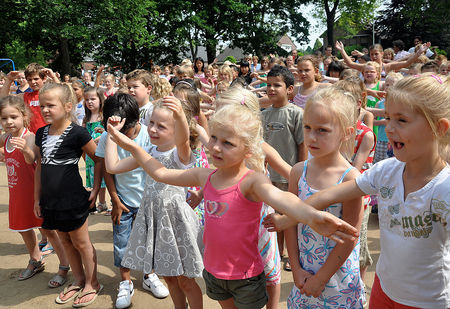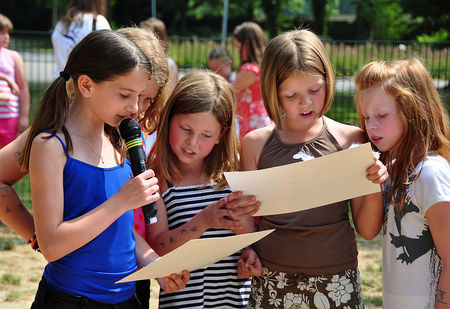 ..the kids recited poems...
..er werden gedichten voorgedragen door de kinderen...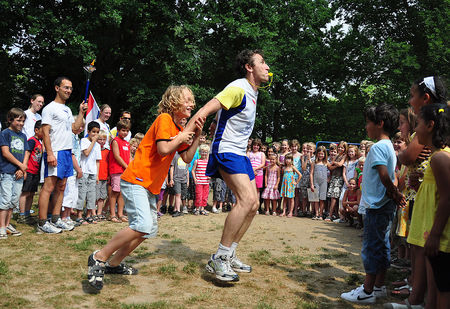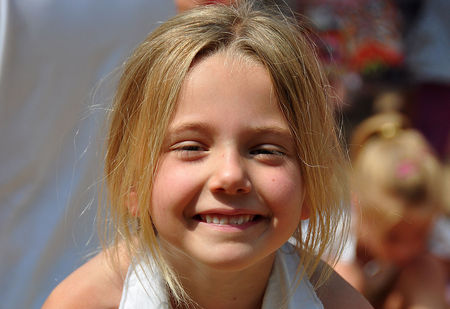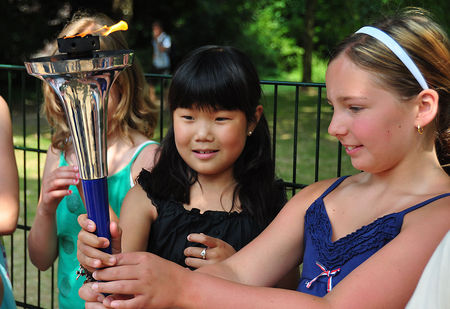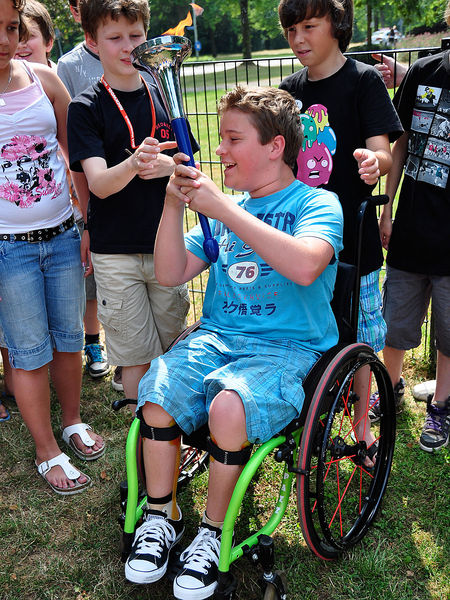 ..and everybody passed the torch and offered a wish for harmony!...
..iedereen gaf de fakkel door en deed een wens voor harmonie!...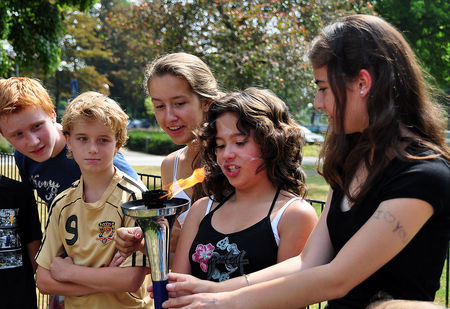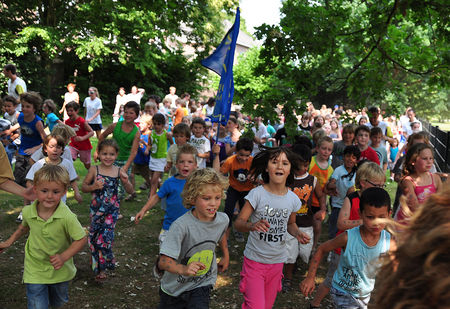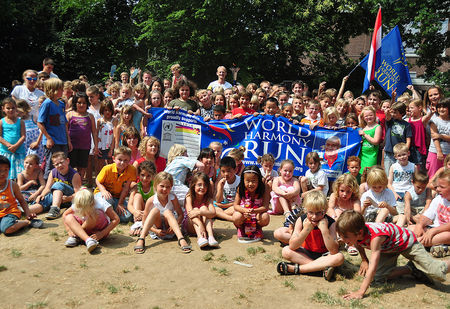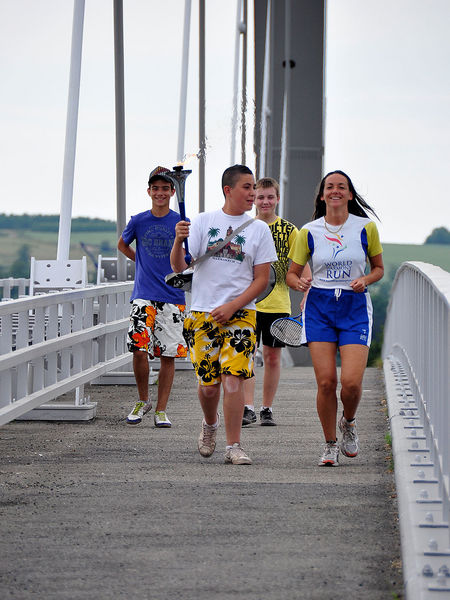 We left Roermond and headed towards Maastricht. It was our last day in the Netherlands, and we enjoyed our run through beautiful nature.
Because of the tight schedule for the events in Brussels, we had to run the Benelux countries in various stages. Today the circle closed as we returned to Liège in Belgium, where we were two weeks ago.
All our gratitude to the Benelux countries for hosting the World Harmony Run and giving us such a great time!
A big "Thank you" too, to the Holiday Inn, Ibis and Mercure Hotels in Liège, for supporting the World Harmony Run!
We verlieten Roermond en gingen richting Maastricht. Het was onze laaste dag in Nederland en we genoten van het rennen door de natuur.
Vanwege het strakke tijdschema met de activiteiten in Brussel, moesten we de Benelux-landen op verschillende momenten doen. Vandaag was de cirkel rond en bereikten we weer Luik in Belgie, de plaats waar we twee weken geleden gestopt waren.
Onze dankbaarheid gaat uit naar de Benelux voor het ontvangen van de WHR, we hadden een geweldige tijd hier!
Ook heel hartelijk dank aan de hotels Holiday Inn, Ibis en Mercure in Luik voor het ondersteunen van de WHR!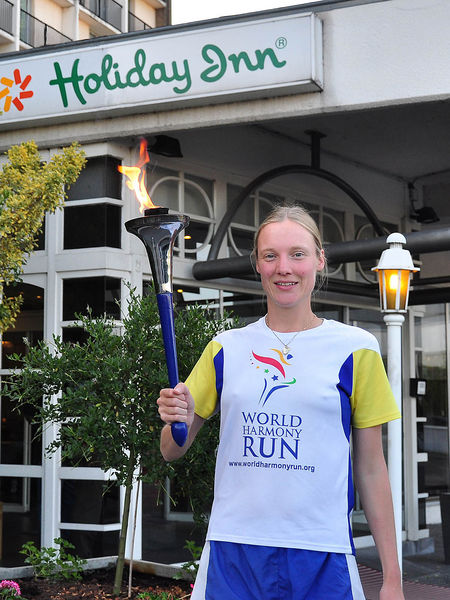 Hotel Holiday Inn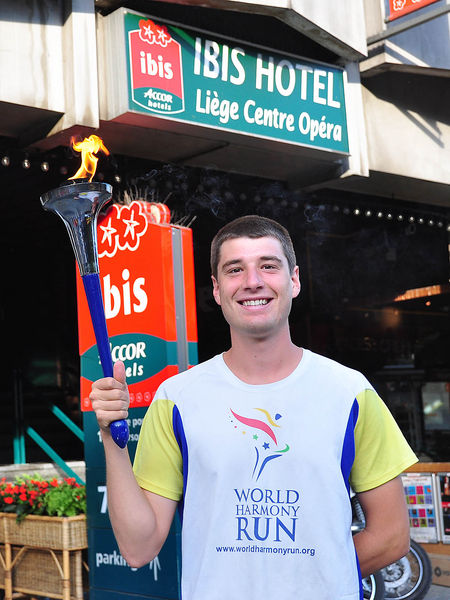 Hotel Ibis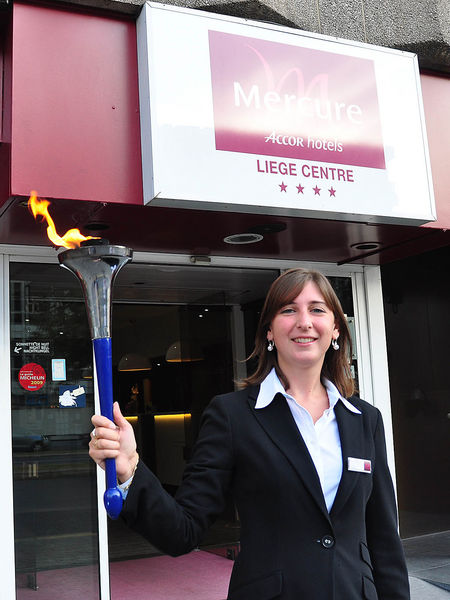 Horel Mercure
---
Distance: 82 km
Team Members:
Dipavajan Renner (Austria), Luis Angel (Guatemala), Zach Saltzman (USA), Manjula Lecourdier (France), Sergey Sydenko (Ukraine), Roos de Waart (Netherlands), Natalia Lehonkova (Ukraine), Vlado Kulisek (Slovakia), Stefanie Thys (Luxembourg), Dima Lehonkov (Ukraine), Marylene Fouquet (France), Judit (Hungary), Sara (Netherlands), Abhinabha Tangerman (Netherlands), Nitish (Netherlands)
Harmonemail:
You can send a message to the runners or read the messages.
Gallery: See more images!