Dr Ashraf Choudhary QSM, 2 July 2010
Dr Ashraf Choudhary QSM meets World Harmony Run team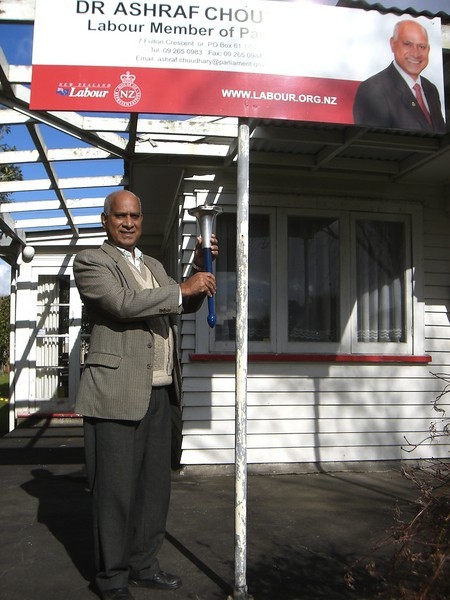 Today we had the wonderful opportunity to meet with Labour Party Member of Parliament Associate Spokesmen for Ethnic Affairs Dr Ashraf Choudhary at his sunny South Auckland office.
We had the good fortune to meet Dr Choudhary on the last World Harmony Run in Wellington and since then he has become a good supporter. The purpose of our meeting was to invite him to host a parliamentry closing ceremony signaling the end of the New Zealand leg, and to hand over the World Harmony torch to the Australian Ambassador. The World Harmony Run will begin the day after in Australia and several memebers from that team will present in Wellington to recieve the torch.
To our great delight Dr Choudhary happily agreed to host the event for us and most enthusiastcally started guiding us the right direction and sounded out some possible ideas for this special occasion.
Also present were his kind and helpful secretary Alamgir and business associate Jaz from India.