Polska 8 June: Jarocin - Scinava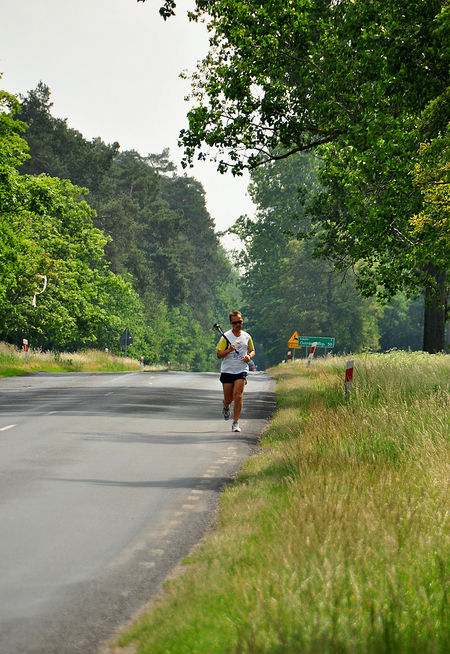 ..we left in the morning Jarocin for a long, lonely run through the centre of Poland. As it was a long weekend, no schools, city halls or other people were available.
Nevertheless, we enjoyed a serene run on long Polish countryside roads...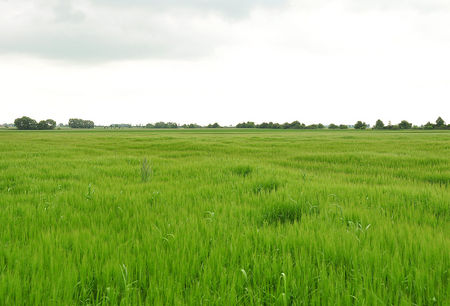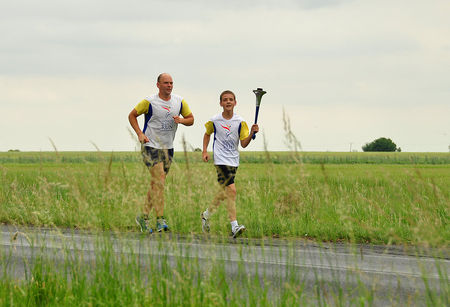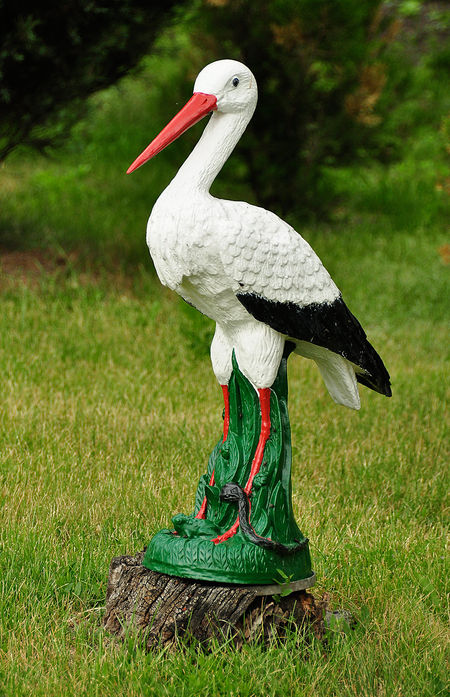 ..no, thats a fake one...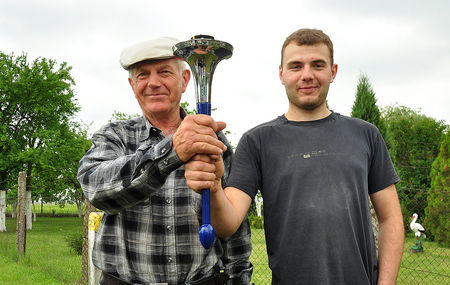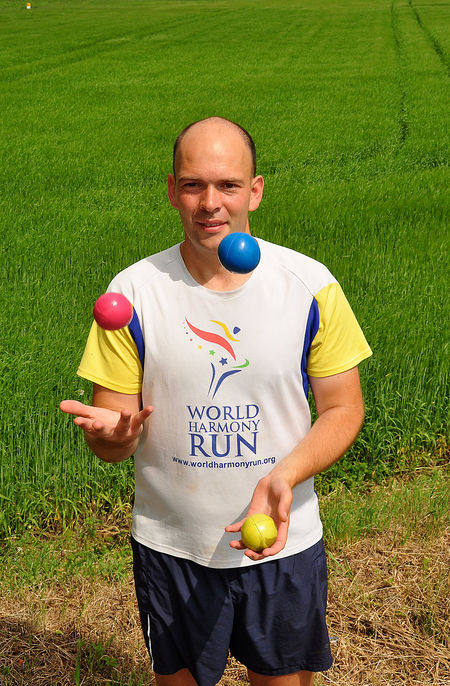 ...it's good to keep yourself the whole day busy...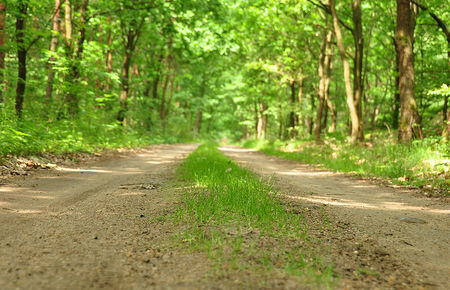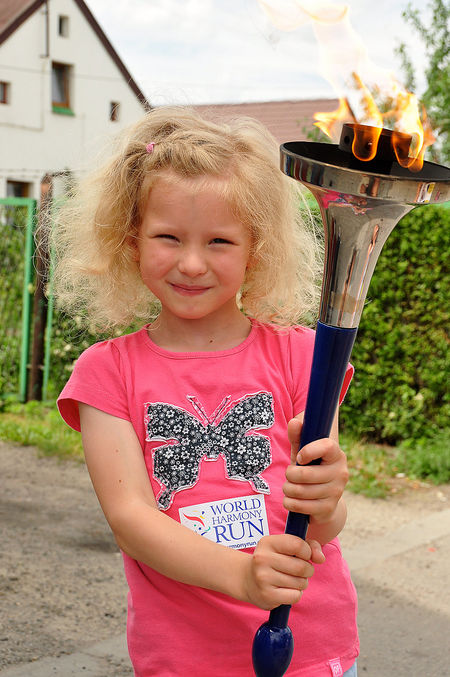 ..finally some runners!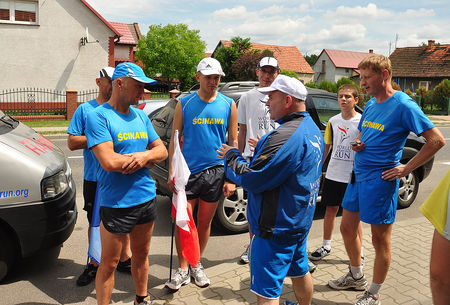 Runners from Scinava, who are going to meet us the next day, were already eager to run with us even today!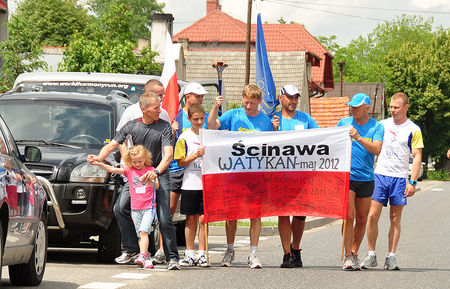 The running club is quite enthusiastic. This year a month ago some of them did a relay all the way to Rome. It took them 10 days; sleeping in tents and probably having a lot of fun...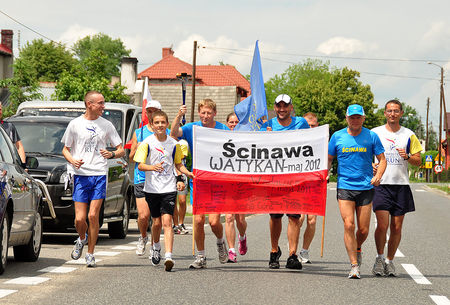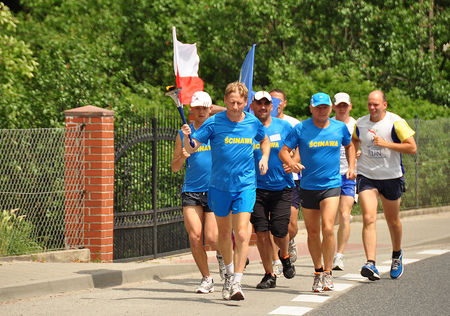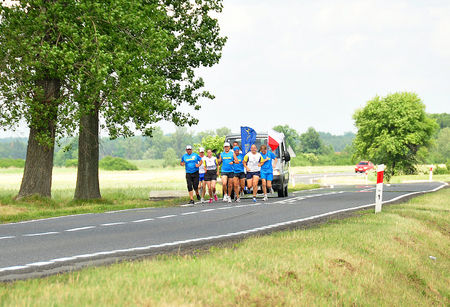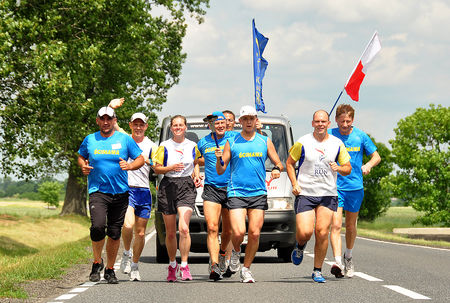 ...they joined us for quite some distance and together we approached Scinava...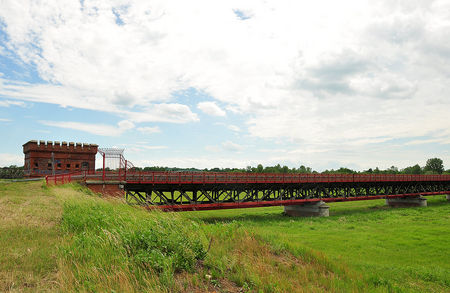 ..the famous local bridge...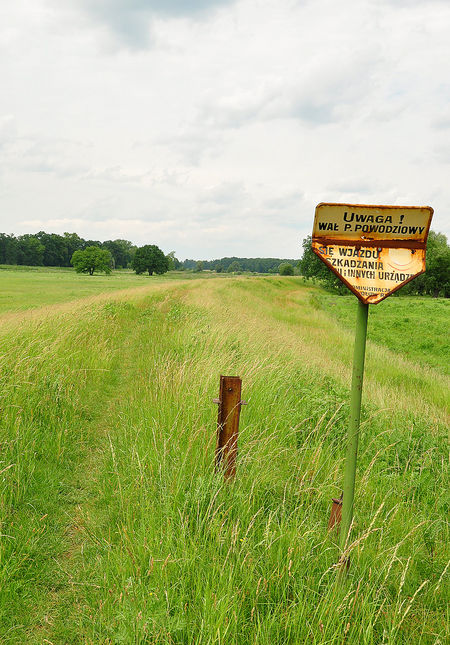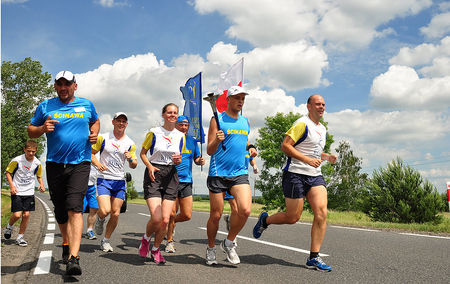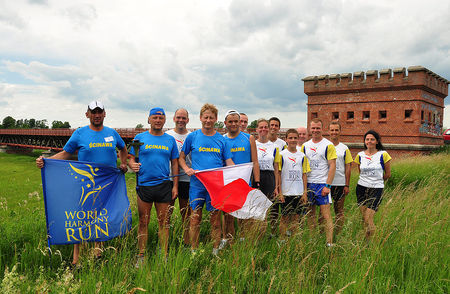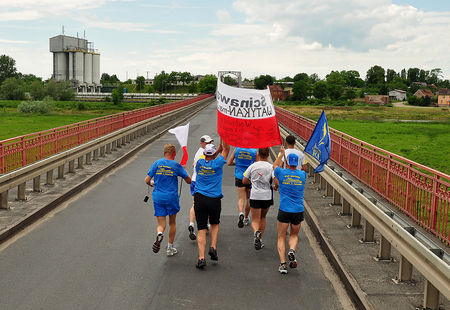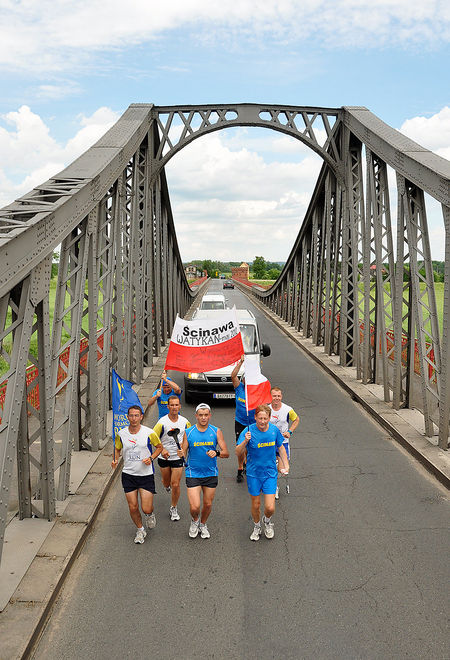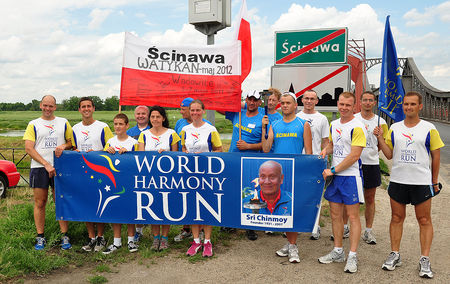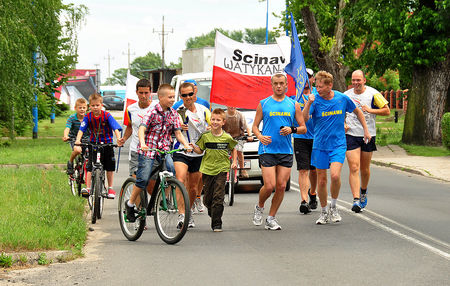 ...as we ran through the city, suddenly kids joined us on their bikes...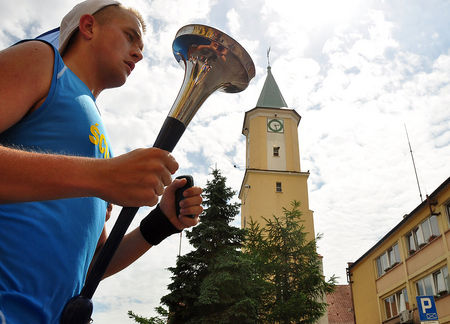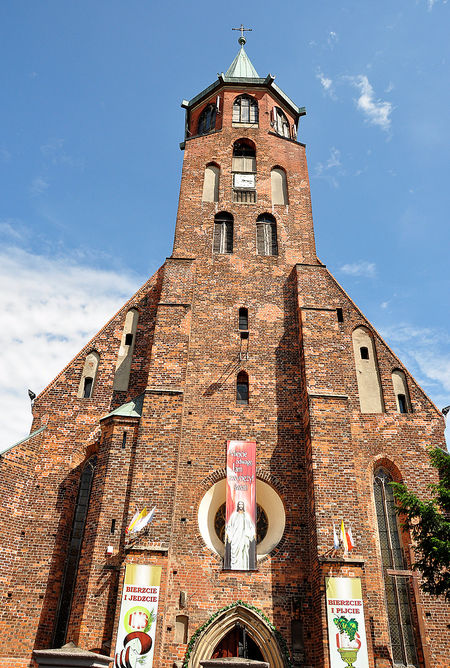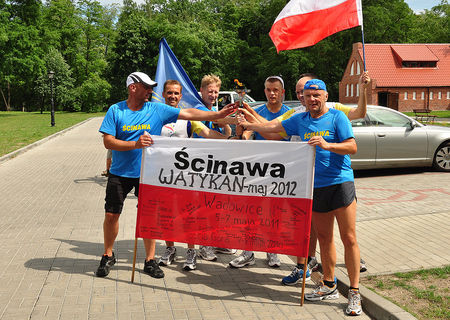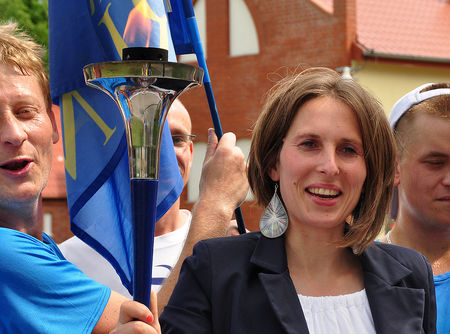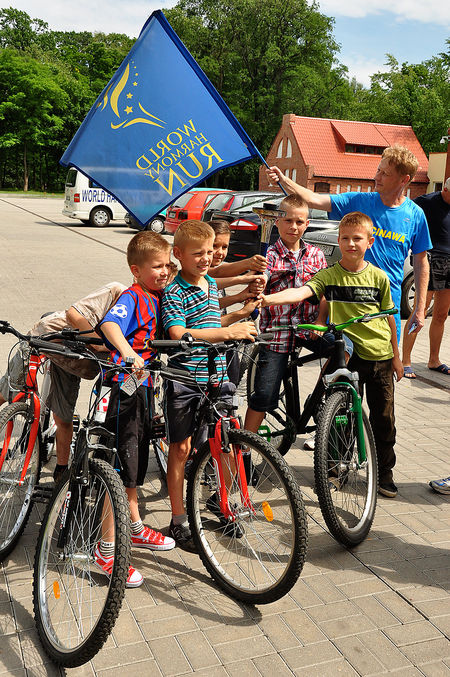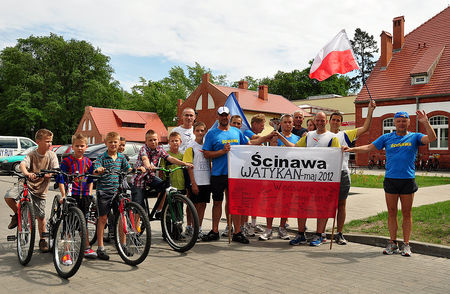 A nice running day came to an end...
---
Distance: 110 km
Team Members:
Dipavajan Renner (Austria), Sandro Zincarini (Italy), Sumahat Strohn (Germany), Mladen Vujaklija (Croatia), Vladimir Ilyasov (Russian Federation), Sergey Sidenko (Ukraine), Baiba Mennika (Latvia), Jan Palasz (Poland), Piotr (Poland), Shaivya (Poland), Nabhadan (Poland)
Harmonemail:
You can send a message to the runners or read the messages.
Gallery: See more images!