Portugal 6 May: Alcobaça - Lisbon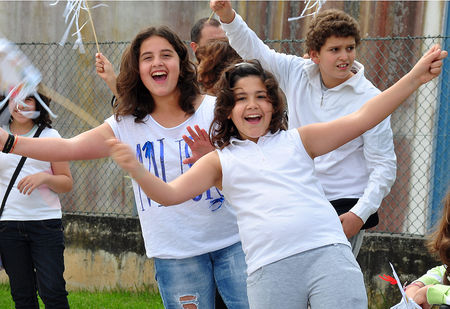 Welcome to Alcobaça! Our last day started with another highlight: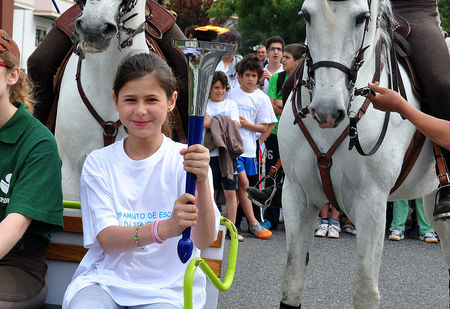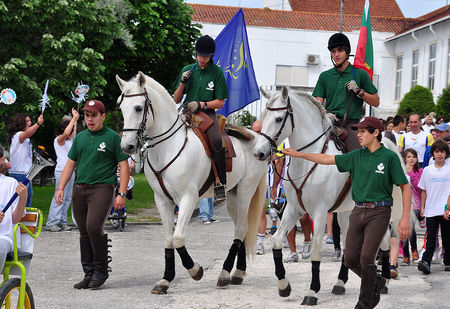 It was quite impressive to run behind three horses and a chariot.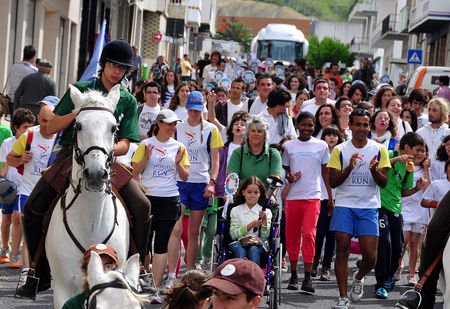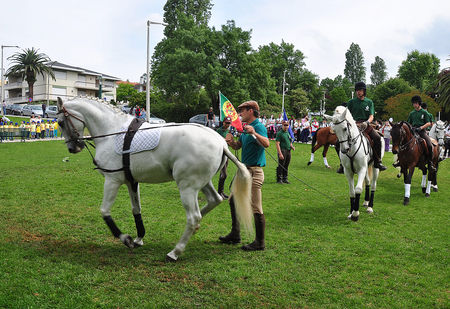 The lead horse was very well-trained, and performed some interesting dance moves.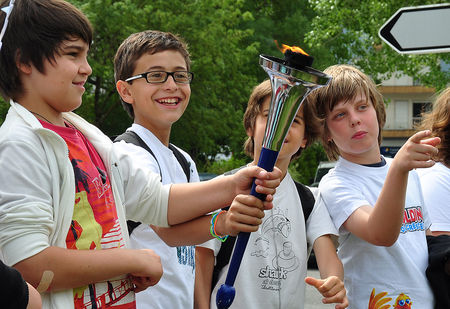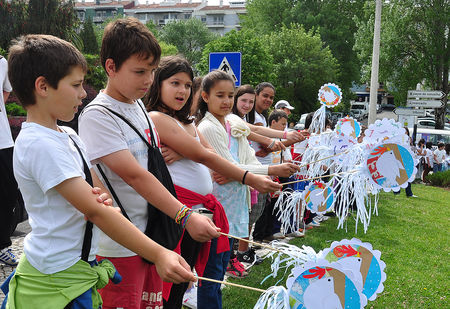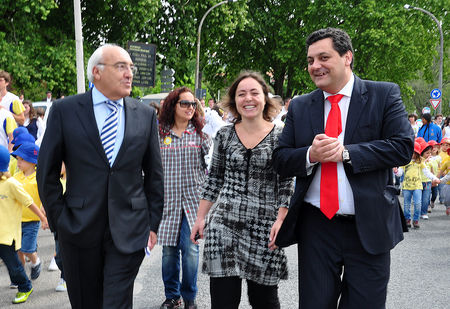 The mayor joined us running through the city.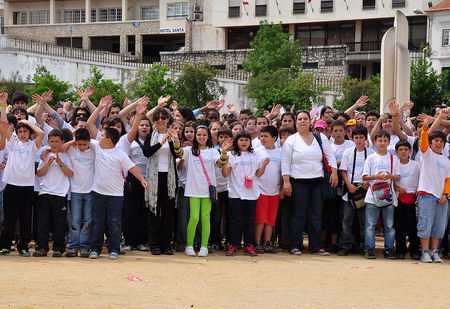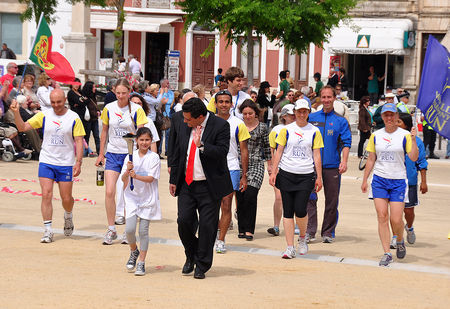 A huge crowd, mostly children, was waiting for us when we arrived in the town centre.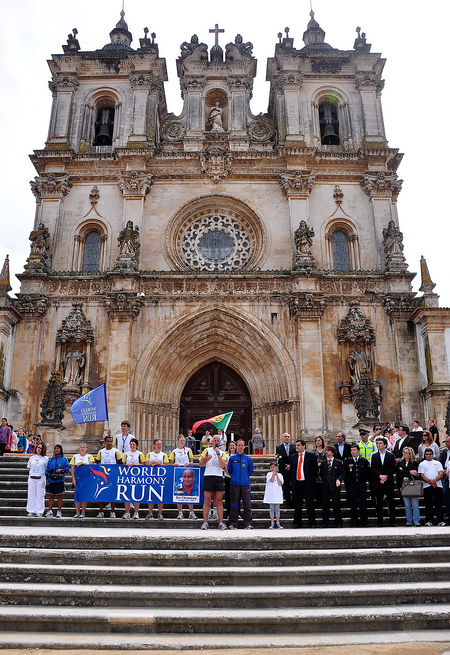 The famous church of Alcobaça loomed large and elegant in the background.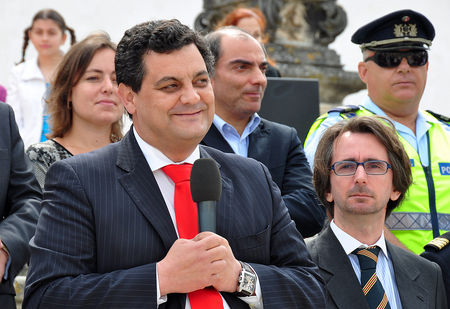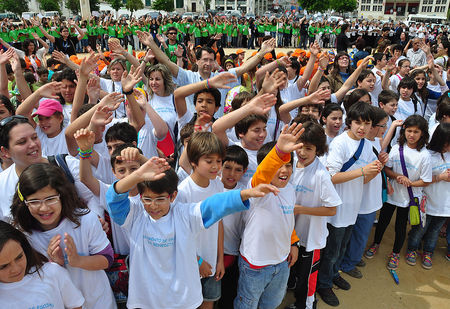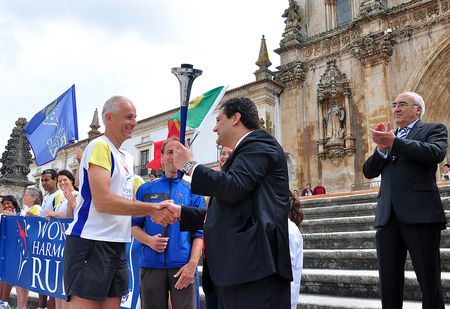 Here the mayor receives the torch.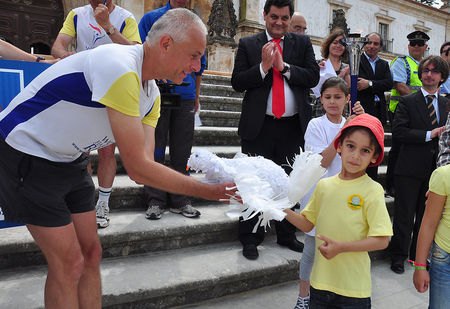 The children made us a lovely dove, including yellow feet!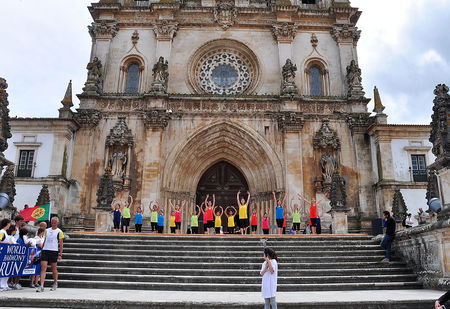 What a stage!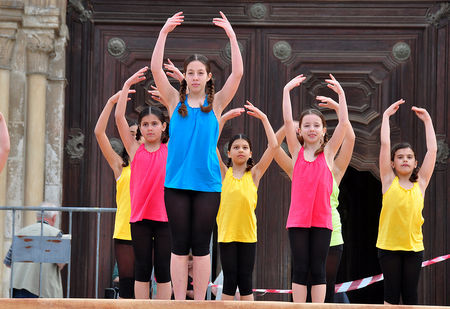 The children danced to great music...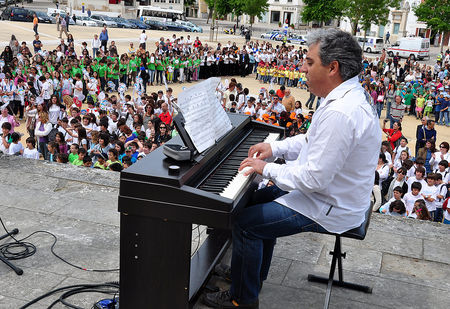 ...and the band was so enthusiastic it was contagious!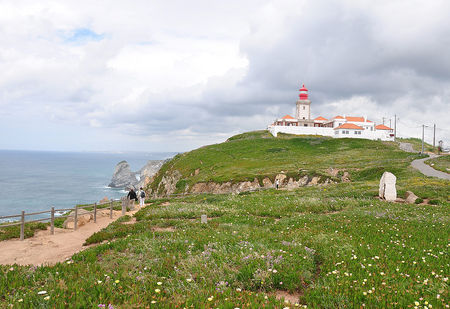 Cabo da Roca, the westernmost point of Europe.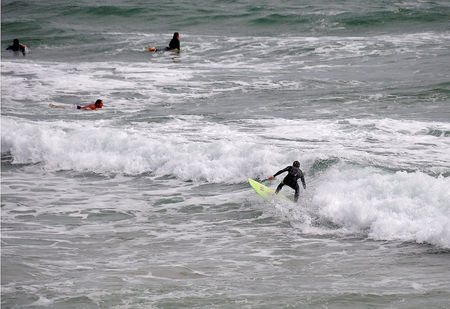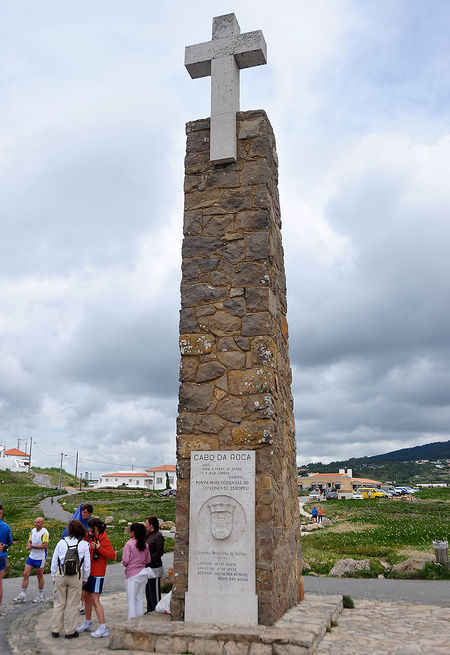 ...where earth ends and the sea begins...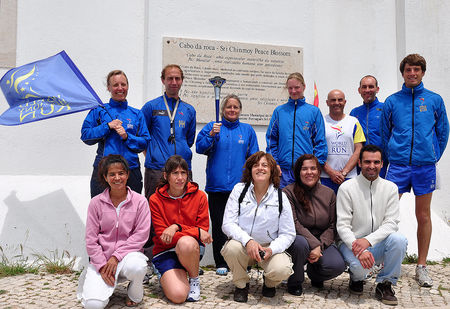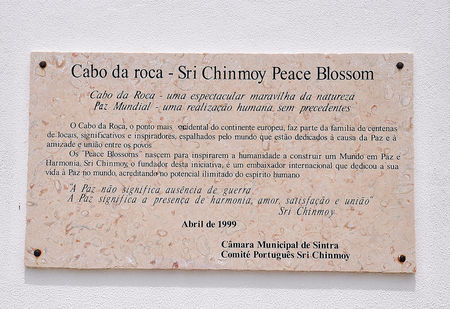 Cabo da Roca was dedicated to Peace in 1999 as part of the "Sri Chinmoy Peace Blossom Project"...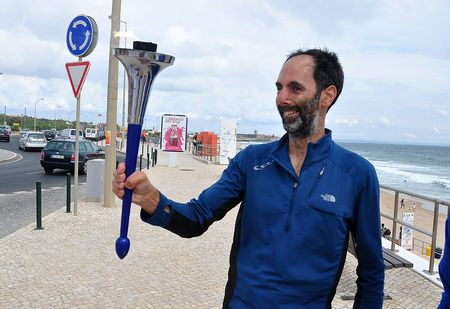 Joao Garcia, a famous Portugese mountain climber who has reached the summit of all 14 of the world's highest (over 8,000 metres) mountain peaks without oxygen, joined us for a spectacular run along the beach.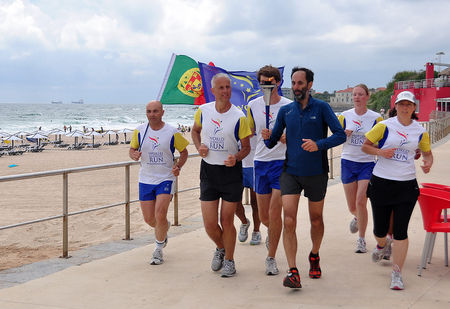 Joao had already run 16k to meet with us, and he then ran 15k with us to our next meeting; we wish him luck with his 20k training run tomorrow.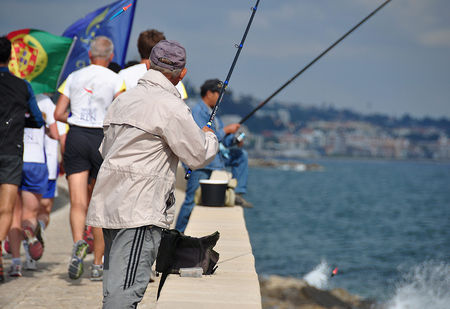 ...approaching Lisbon....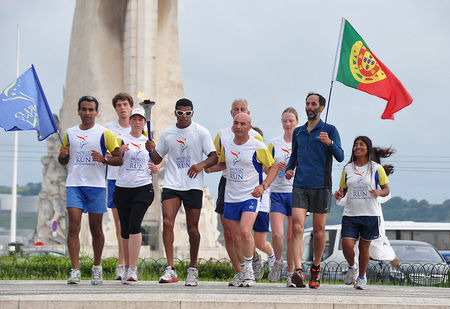 Jorge Pina met with us again, to finish the run to Lisbon; it gave us unbelievable energy and inspiration to run with such an athlete.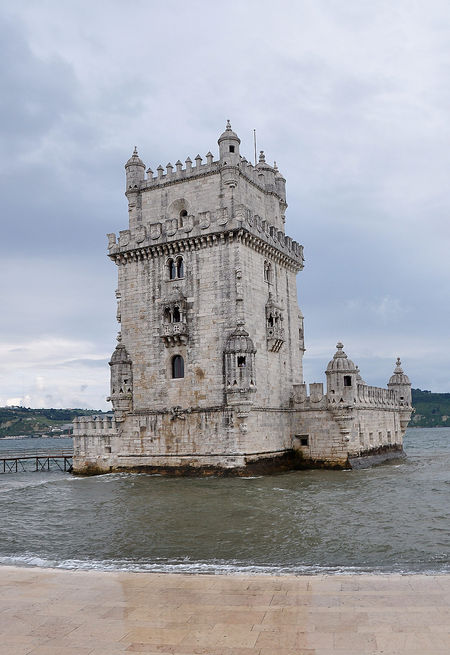 Belem - the tower in Lisbon, the port from which Vasco da Gama started his journey...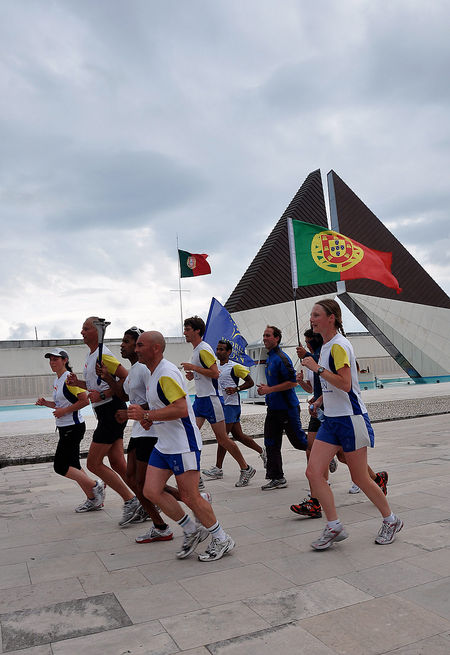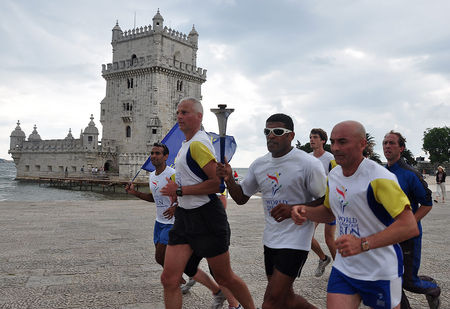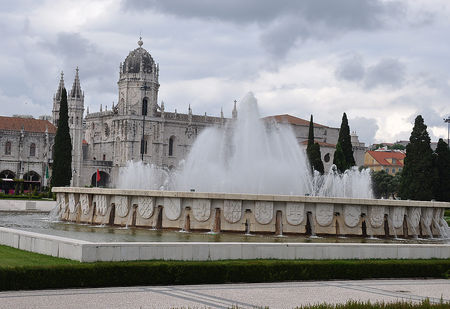 Lisbon has very old and majestic buildings, very well-preserved.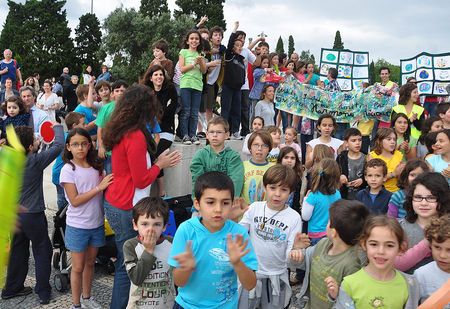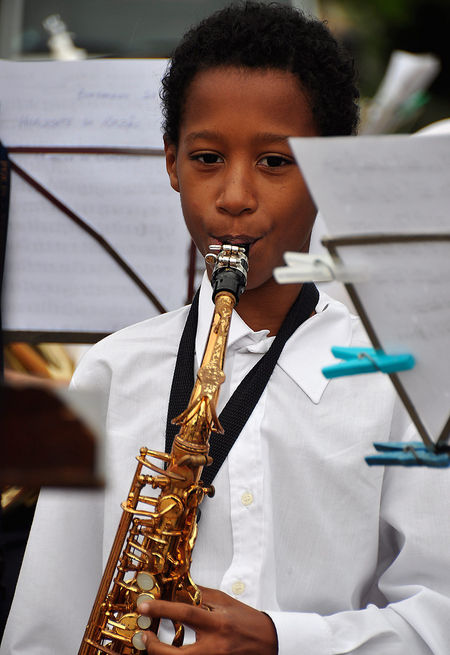 An orchestra welcomed us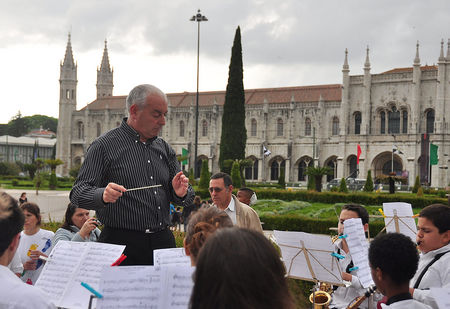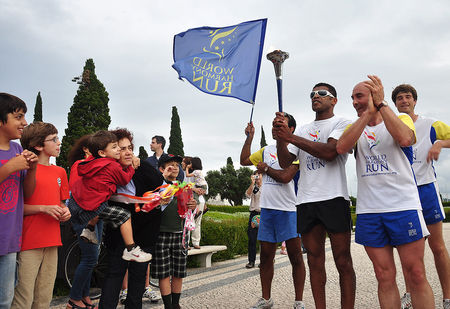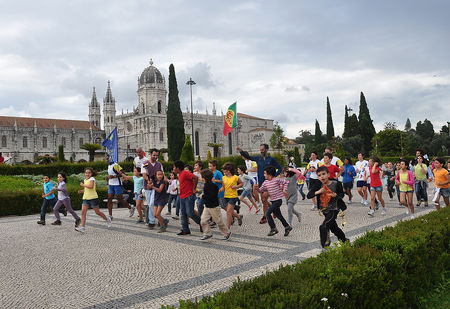 We ran around the fountain with the kids and got a little wet.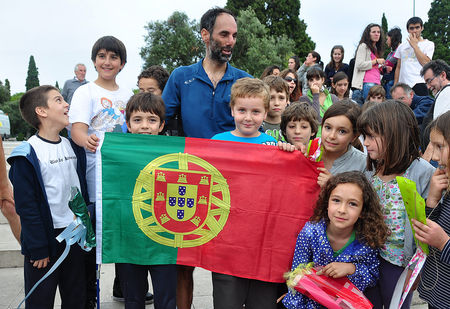 Joao is very popular with the children!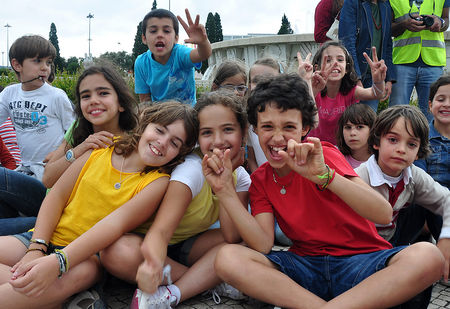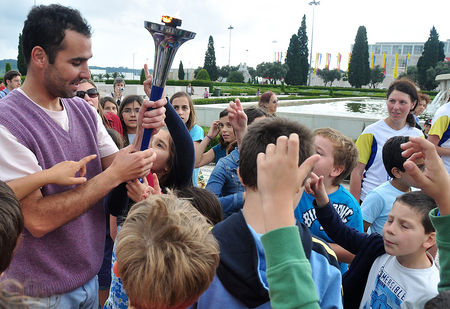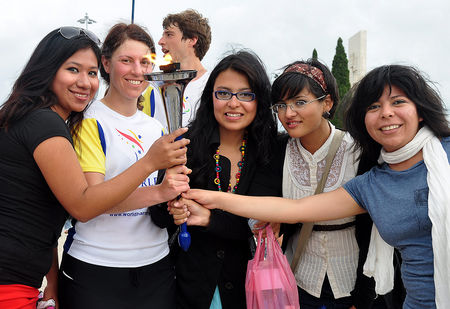 A group of friends poses with the torch.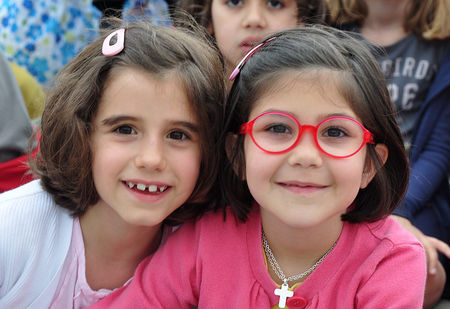 Cute faces lit up the ceremony.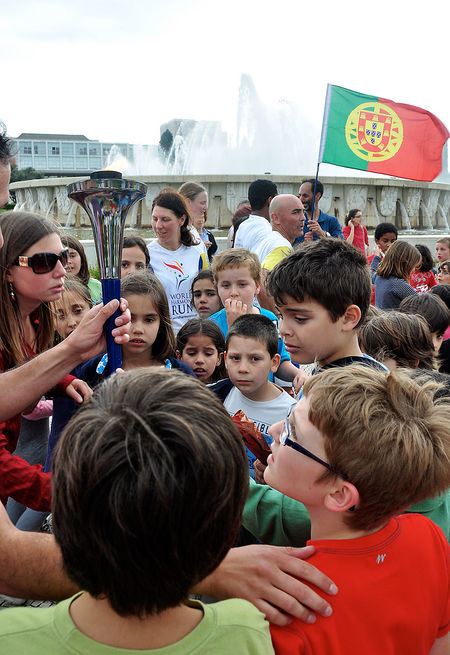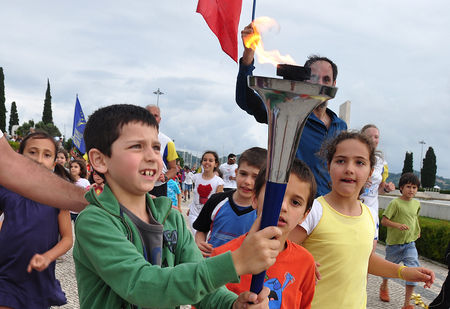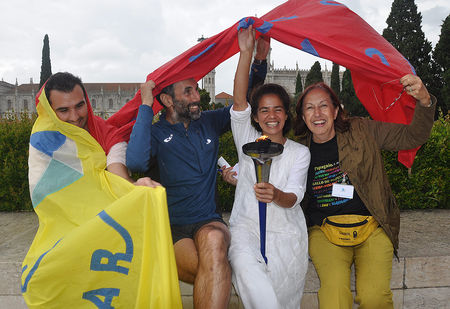 A short rain shower ended our program. Nevertheless, we kept smiling!
Thank you Portugal for this fantastic WHR experience! We will keep your smiles in our memories!
We say "goodbye", but we will be back for the start of next year's WHR in Europe....
---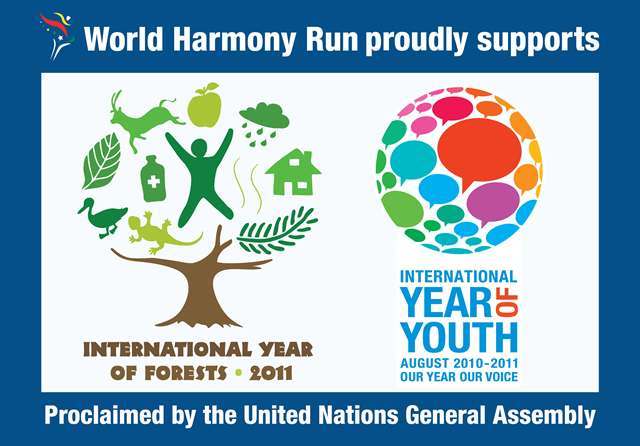 The World Harmnoy Run proudly supports the International Year of Youth (IYY) and the International Year of Forests (IYF) proclaimed by the United Nations General Assembly.
See also recent Youtube video which illustrates IYY slogan "Our Year Our Voice"  International Year of Youth - Zambia World Harmony http://www.youtube.com/watch?v=w6qehMiIWuYRun
Português Text of Video Message from Davidson Hepburn,  President of the General Conference of UNESCO (2009 - 2011)

25º Aniversário da Corrida Mundial da Harmonia:  Em direcção a 2022 e a um Mundo-Unicidade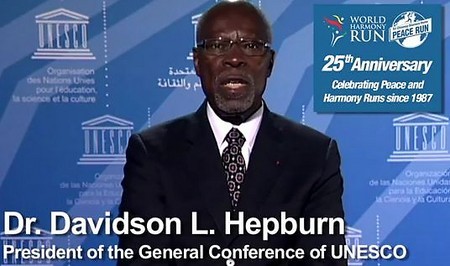 ---
Team Members:
Dipavajan Renner (Austria), Zach Saltzman (USA), Atul Arora (India), Roos de Waart (Netherlands), Albena Margaritova (Bulgaria), Angela Muhs (Germany), Katrina Uddyogini Hall (Australia), Olivia Lopez Cortes (Mexico), Daniel Spiro (Norway), Marc Schrader (Germany), Patricio de sa da Rocha (Portugal), Joao (Portugal), Nuno (Portugal), Florbela (Portugal), Paula (Portugal), Anabela (Portugal), Dulce (Portugal), Fernanda (Portugal), Isabel (Portugal), Claudia (Portugal), Maria (Portugal)
Harmonemail:
You can send a message to the runners or read the messages.
Gallery: See more images!