Macedonia 23 May: Skopje - Kumanovo
We spent most of today visiting schools in Skopje. We connected 6 schools, with children from one school bringing the torch to the next school.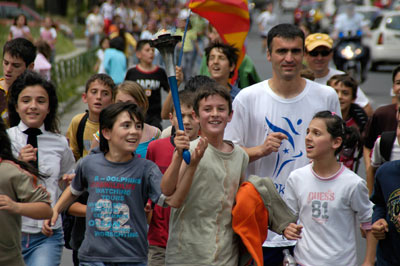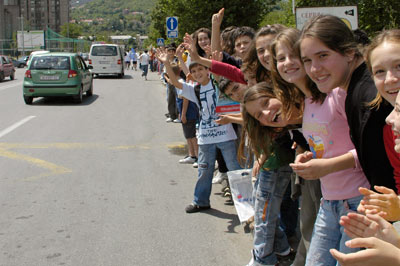 Some schools were close to each other but some were a little farther and the kids had to run quite a bit, but that was no problem for their untiring enthusiasm.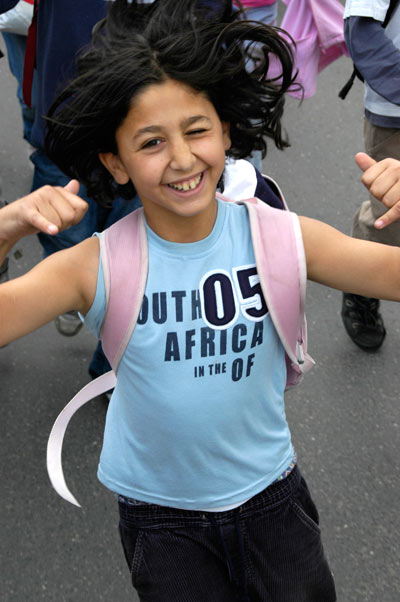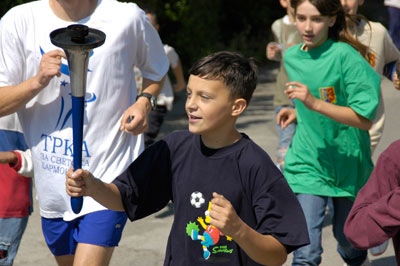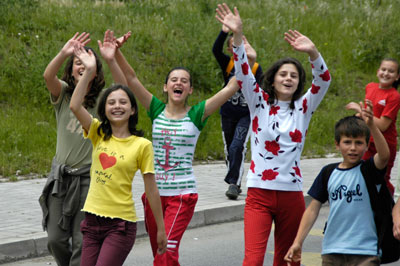 We had a lot of fun running through the city together.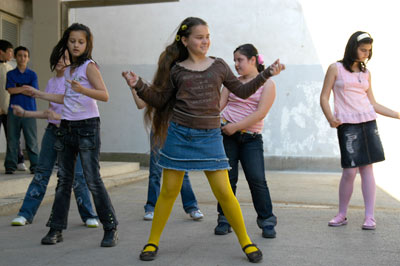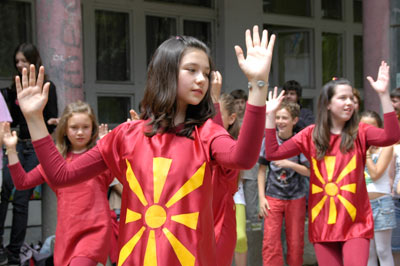 Each school prepared a different program for us, including fantastic dancing, singing, reciting and performances of traditional dance.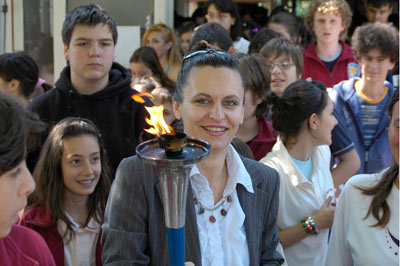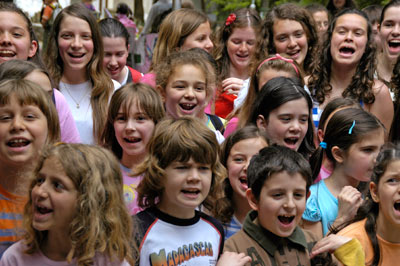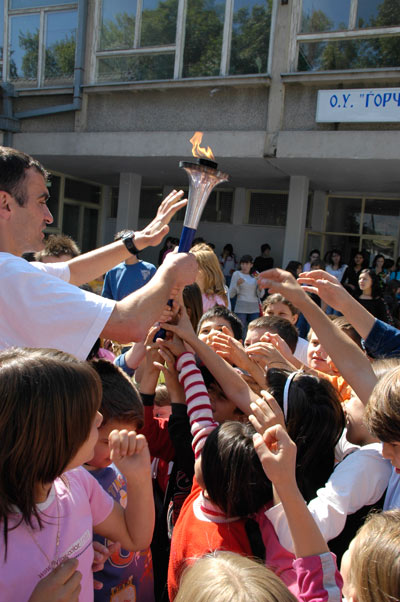 In all, it felt like a whirlpool of talking, singing, jumping, running, smiling and dancing on a swing of joy. Yes, that's what gives us the power to go on.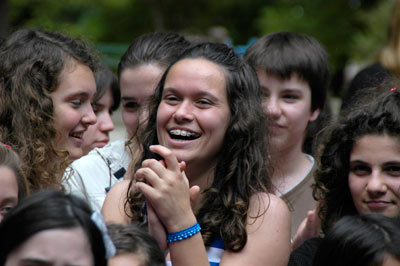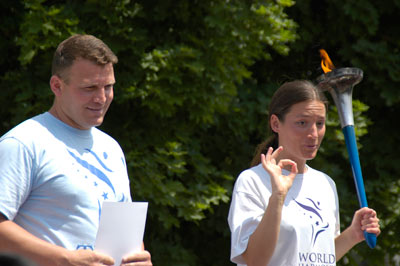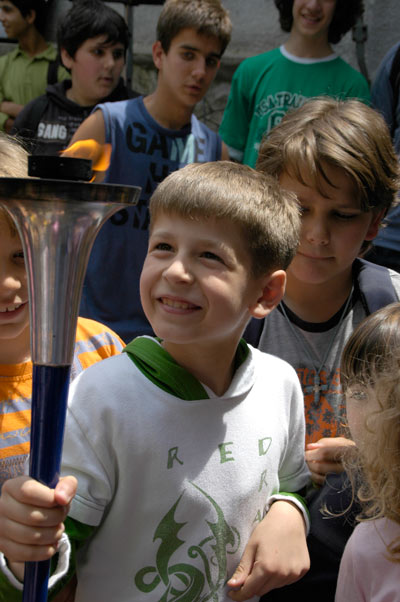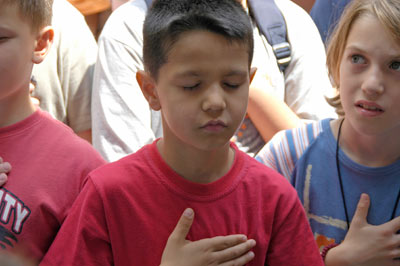 After the schools program in Skopje, we ran some 40 kilometres to Kumanovo. We were supported there by fresh runners, local children, for the last run through the city. We ended in front of the culture house, where the mayor received the torch. As part of the nice program, we saw a karate club demonstration and some Latin-American dance. Thank you Kumanovo.
---
Team Members:
Martin Leitner (Austria), Jana Chochlikova (Slovakia), Tatiana Chochlikova (Slovakia), Frank Foerster (Germany), Safet Belegovic (Montenegro), Toni Dabic (Macedonia)
Harmonemail:
You can send a message to the runners or read the messages.