Spain 26 March: Santander - Bilbao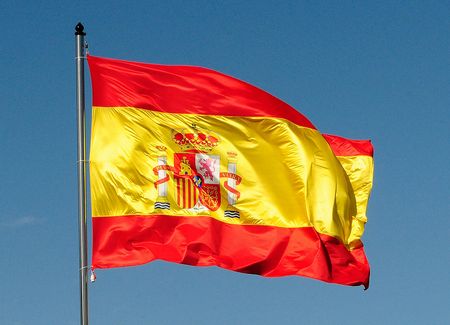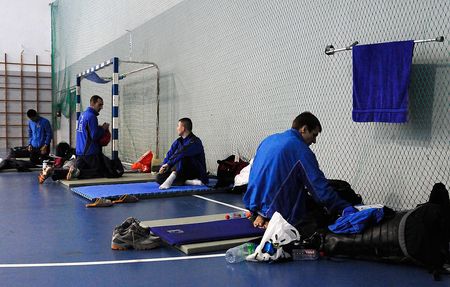 ...we woke up in a Spanish gym, ready to go...
...nos despertamos en un gimnasio in España y nos preparamos para la carrera...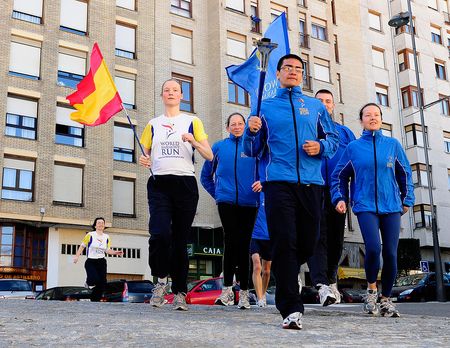 ...after a great breakfast with our friends from the Marisma Sport Club, we went to the first school, Ramón y Cajal Primary School.
...después de un desayuno grandioso con nuestros amigos del Club Deportivo Marisma fuímos al colegio de primaria Ramón y Cajal.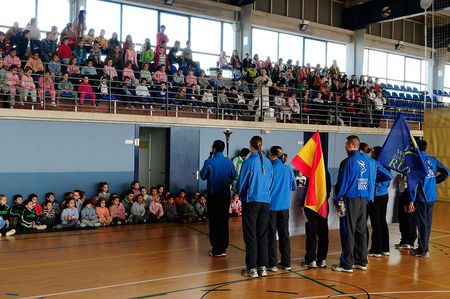 ..the kids greeted us in the school gym...
...los niños nos recibieron en el gimnasio del colegio...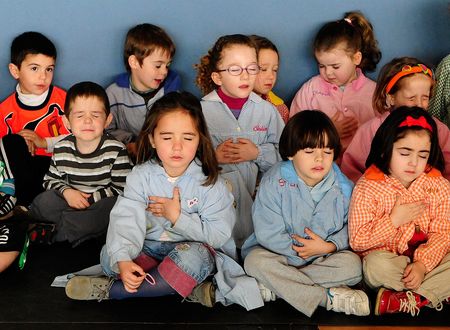 ...can you feel joy in your hearts?...
...pudeis sentir felizidad en vustros corazones?...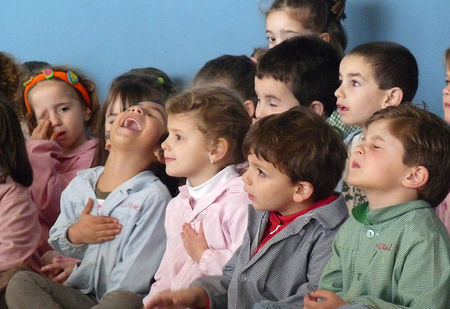 ...one definitely could...
...uno definitivamente pudo...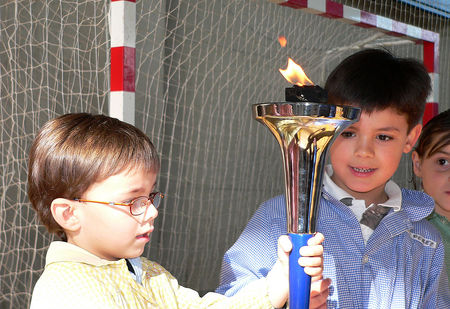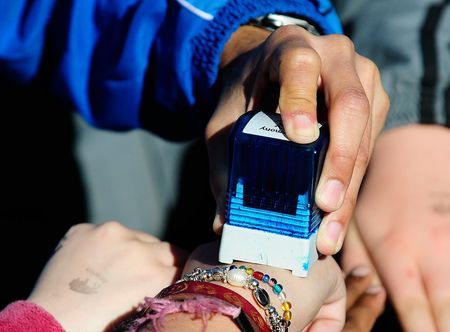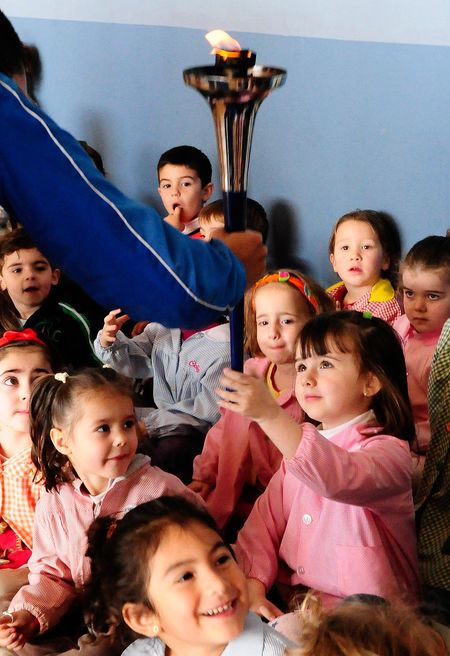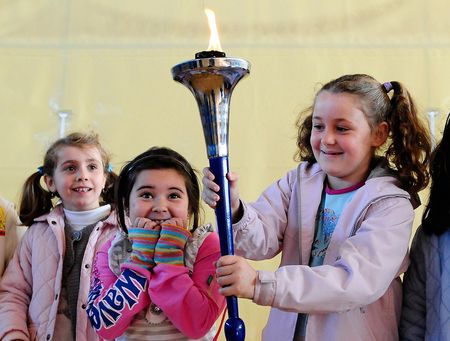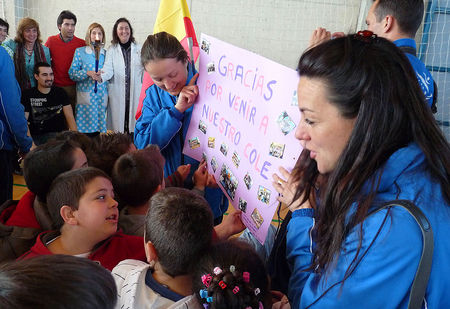 ...the children prepared a nice gift for our runners!..
..los niños prepararon un regalo bonito para los corredores!..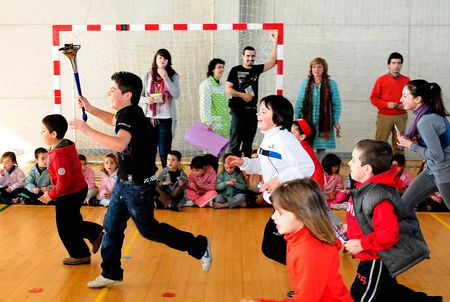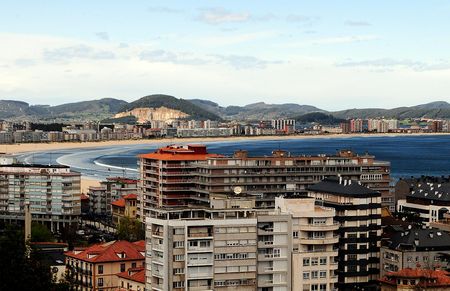 ...we went to the second primary school of the day: Fernando de los Rios.
...fuimos al segundo colegio de primaria de este día; Fernando de los Rios.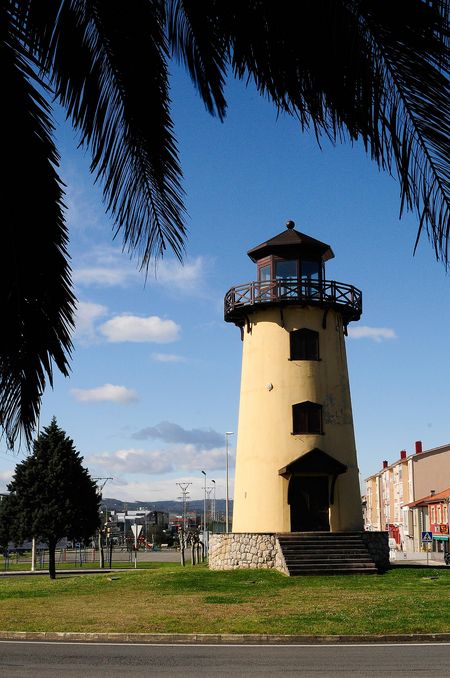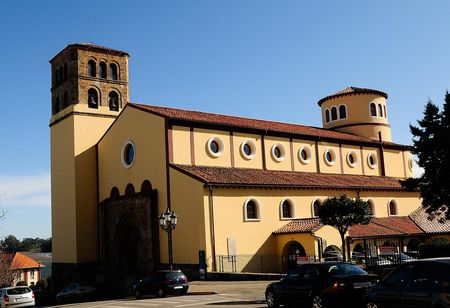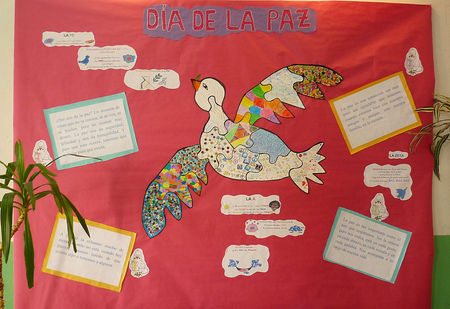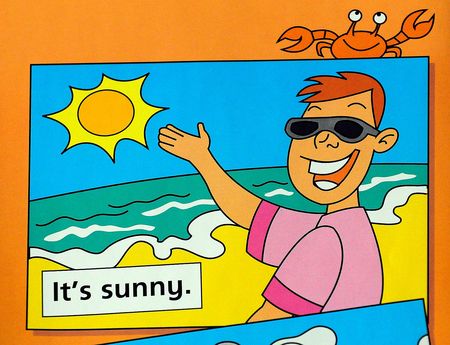 ...that is our motto, too!
...esto era nuestra moto tmbién!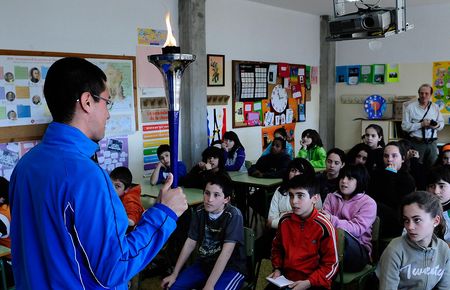 ...we visited the kids in their classrooms...
...visitamos los niños en su clase...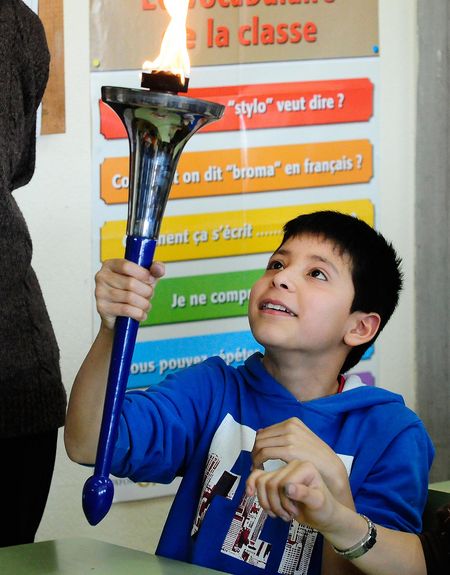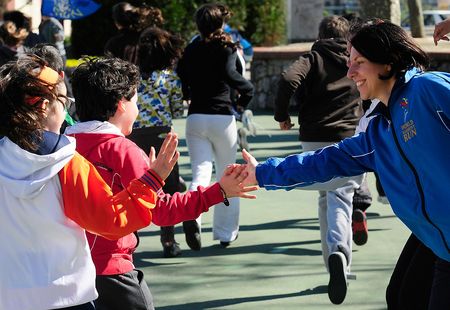 ....after the children passed the torch, we went to the schoolyard for a short run...
...después de que lo niños pasaron la antorcha de mano a mano fuimos al patio del colegio para hacer una carrera...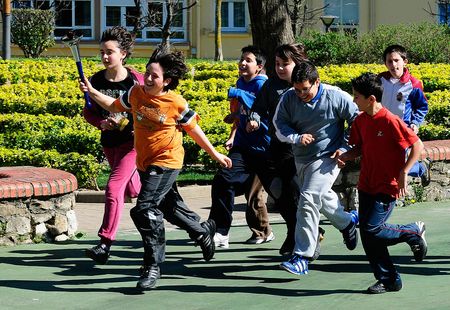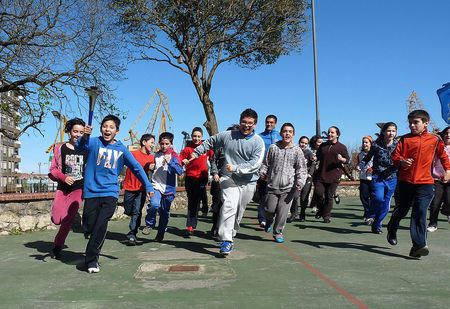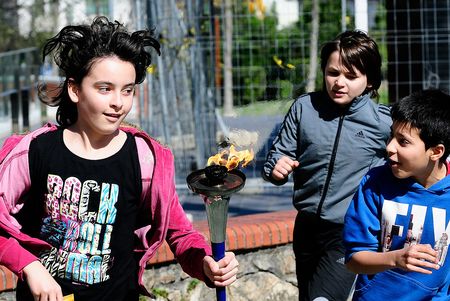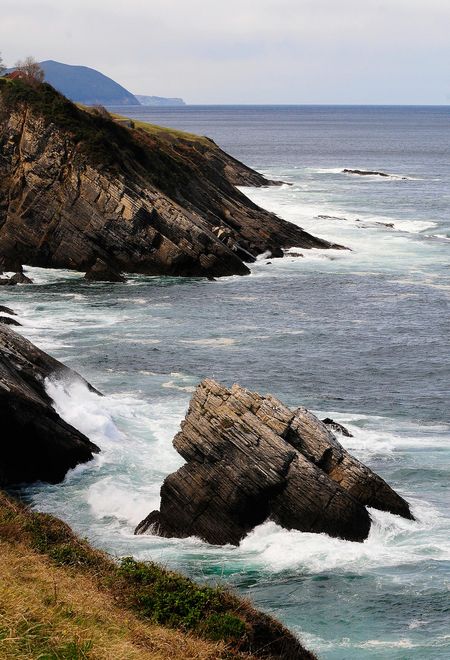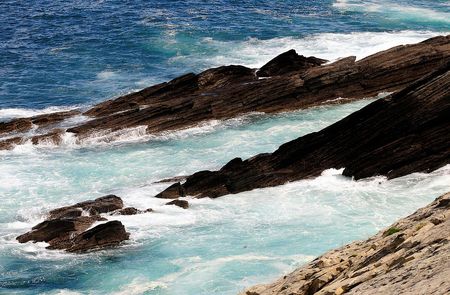 ...the Northern Spanish coastline is one of the most beautiful places in Europe...
...la costa de España del Norte es uno de los más bonitos lugars en Europa...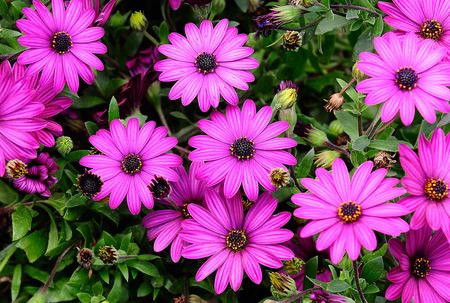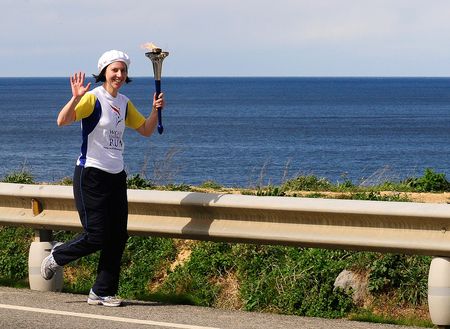 ...Albena enjoying herself.....
...Albena tiene mucha alegría corriendo...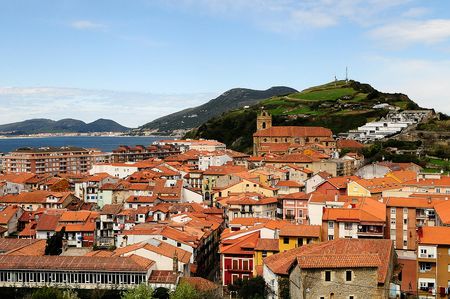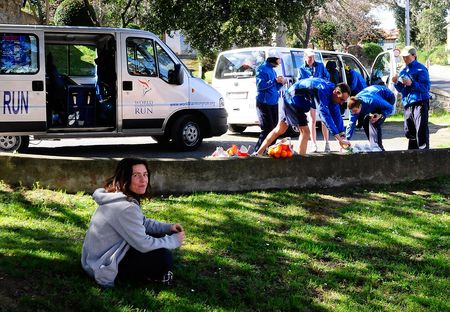 ....a perfect picnic place....
... un lugar perfecto para picnic...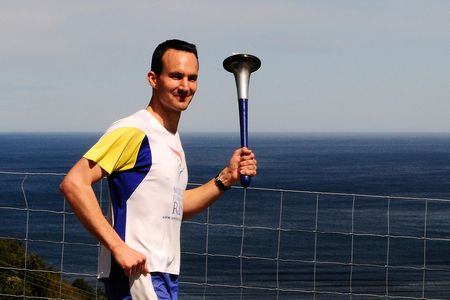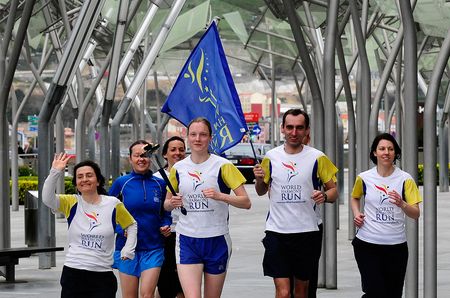 ...after a great running day we entered Basque country, and arrived in Bilbao....
...después de un día de carrera maravilloso entrámos Bilbao en el País Basco...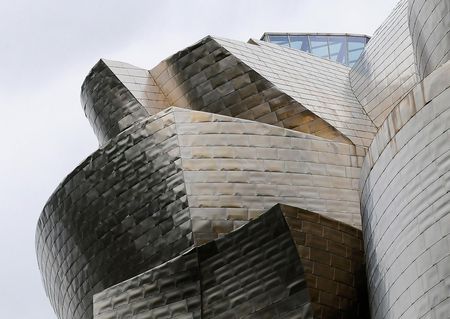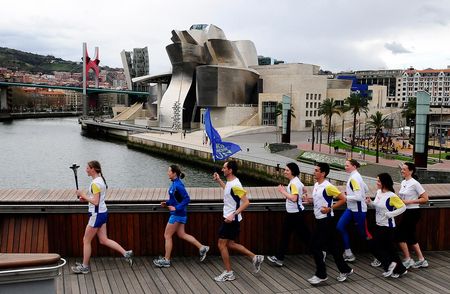 ....our final stop for the day - the Guggenheim Museum in Bilbao...
...nustra última destinación del día - el Museo de Guggenheim en Bilbao...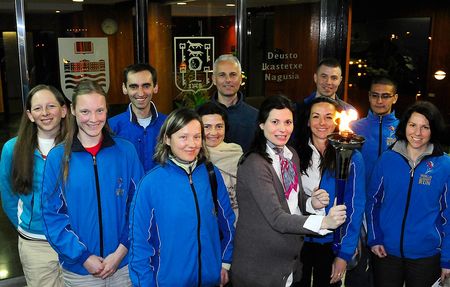 ...many thanks to the "Colegio Mayor de Deusto" for dinner...
...muchas gracias al Colegio Mayor de Deusto por la cena...
---
Distance: 110 km
Team Members:
Dipavajan Renner (Austria), Roos de Waart (Netherlands), Apaguha Vesely (Czech Republic), Iwona Buczkowska (Poland), Luis Angel (Guatemala), Manjula Lecordier (France), Zoltan Theobald (Hungary), Kastura Panenkova (Russian Federation), Sonia Bruzzone (France), Vladimir Salnicov (Moldova), Albena Margaritova (Germany), Aleksey Egorov (Russian Federation)
Harmonemail:
You can send a message to the runners or read the messages.
Gallery: See more images!