Switzerland 27 June: Einsiedeln - Zürich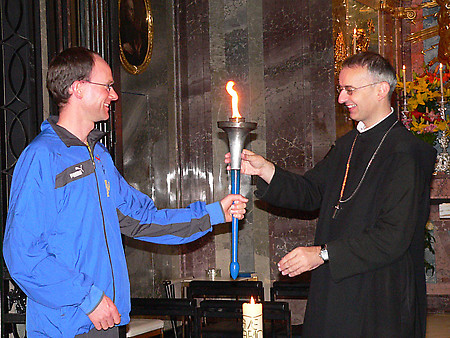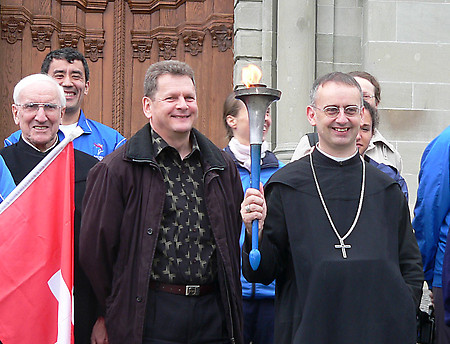 We had a very nice overnight stay in the monastery of Einsiedeln. In the morning we had a ceremony in the Church, which was led by the abbot Martin. This Benedictine monastery has existed more than 1,200 years and is a very important place of pilgrimage.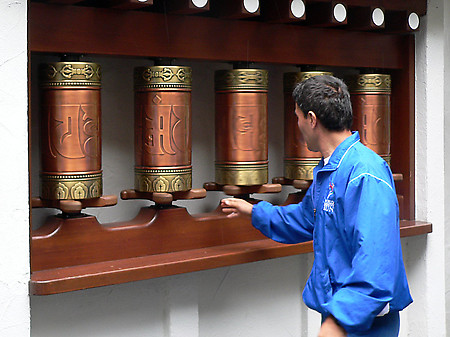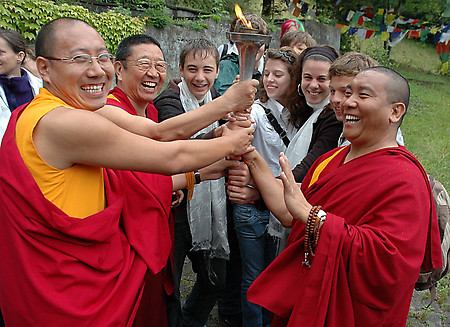 Next we were received in the Tibetan Buddhist temple of Rikon. It is the largest temple of its kind outside Thailand. The monks, led by their head monk, chanted sacred mantras for our team.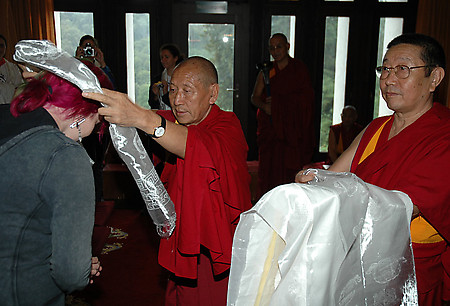 The monks were extremely open and warm. As a farewell gift, each of us received a traditional prayer scarf.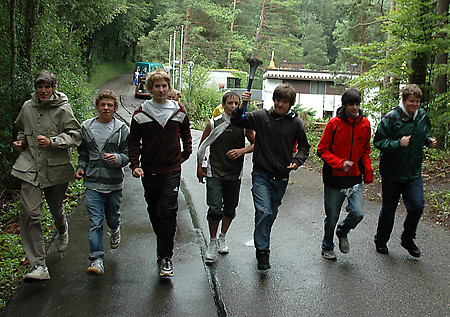 Kids from a Rudolf Steiner school, who also attended the ceremony, carried the torch all the way to Winterthur, despite heavy rain, to meet us there later on.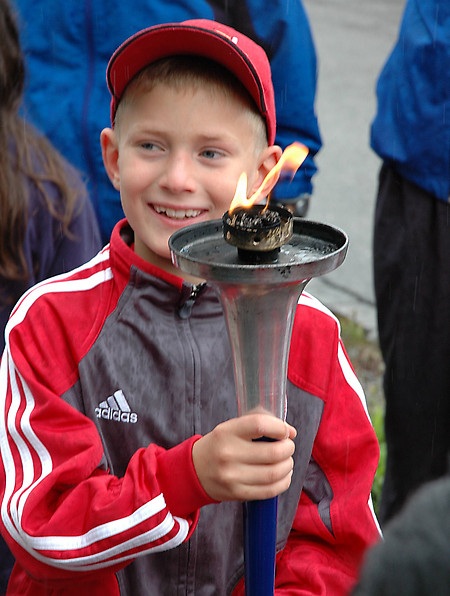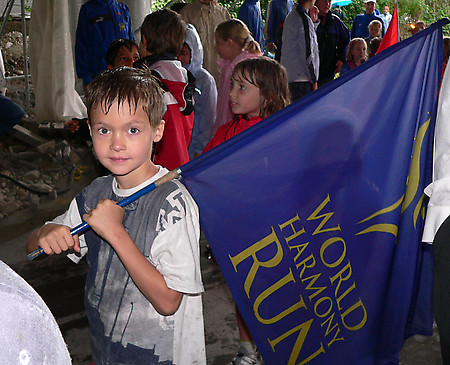 Between our different ceremonies in churches and temples, we visited the Swiss International School in Wallisellen. It was great to talk with all the kids in English, as English is our team language and everyone knows it! The kids met us enthusiastically in the rain and ran with us in their school grounds.
We enjoyed refreshments in Winterthur and also had a small meeting with a city representative there.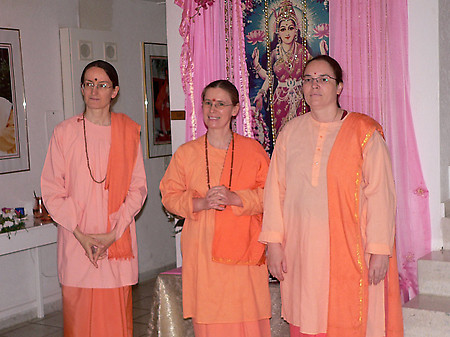 Next came a visit to the Omkarananda Ashram, also located near Winterthur. The atmosphere there is extraordinary. They start at 3 a.m. with pujas and prayers for all the different Indian Gods and Goddesses. Since 1973, they have kept a yagya (sacrificial fire) burning continuously, with a priest chanting old vedic mantras day and night without interruption!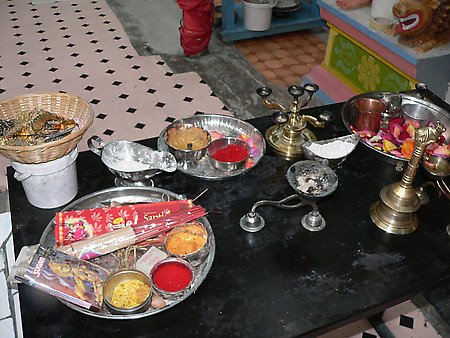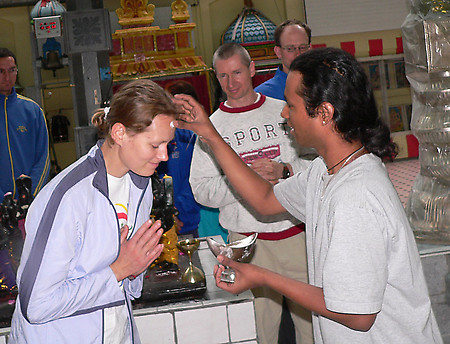 We then went straight to Adliswil, where we were introduced to different aspects of the Hindu Gods and Goddesses in the local Hindu Temple by a young priest-to-be. As a farewell, we were even given holy ash on our foreheads!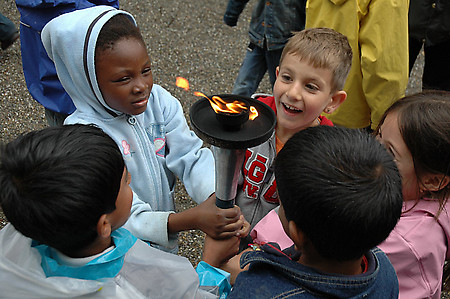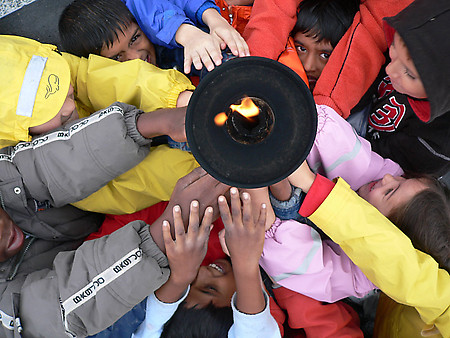 The final part of the day was to run to our final ceremony in the Rietbergpark in Zürich. Kids joined us on the way up for a small, but hearty reception; a speech by Sesto Castagnoli, the president of the World Spirit Forum, a small concert by the music group "Mountain Silence" and a great buffet ended a busy day!
Image Gallery: It contains today
---
Distance: 110km
Team Members:
Dipavajan Renner and Tanja Potocnik (Austria), Anita Borics (Hungary), Jürgen Säger (Germany), Roos de Waart (Netherlands), Silvia Dinunzio (Italy)
Harmonemail:
You can send a message to the runners or read the messages.
Gallery: See more images!