Switzerland 28 June: Interlaken - Fribourg
In the morning we started in Interlaken, where the director of tourism and the deputy president of the town sent us off by carrying the torch a few steps.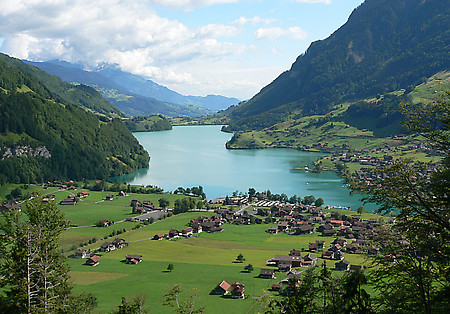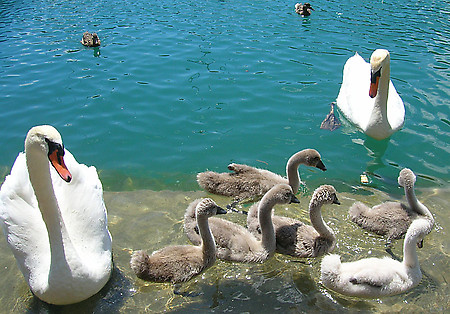 This part of Switzerland is a real jewel: crystal-clear lakes, green forest and huge mountains make running in nature a special experience.
Next came Leissigen, where the first school for today awaited us. After the usual presentation and some running, off we went, as today's schedule was quite tight!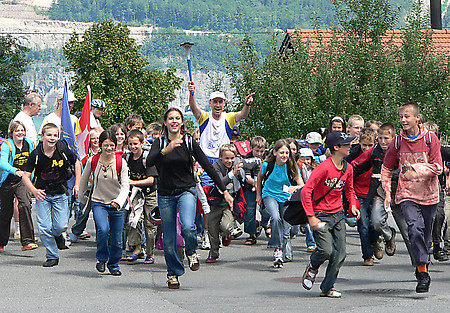 Torch in front!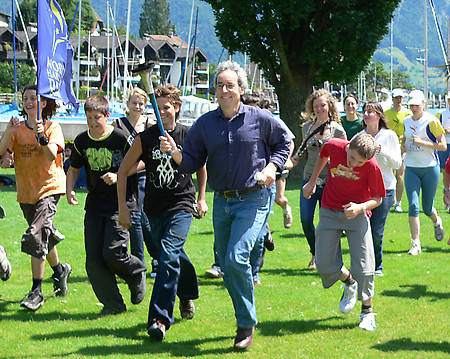 In Spiez more kids received us, with their teacher; we were also given nice refreshments.
Two school classes ran with us in Uetendorf; the run got very dynamic - we really had to slow down the kids!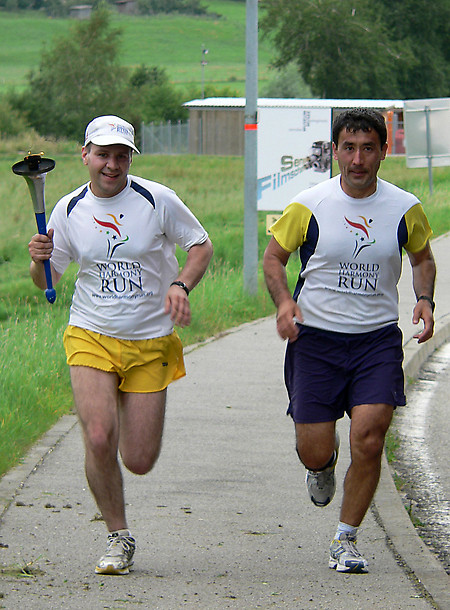 Members of a gymnastic club ran with us in Seftigen. By this time, we had lost some of our own runners, but luckily they were found again on time!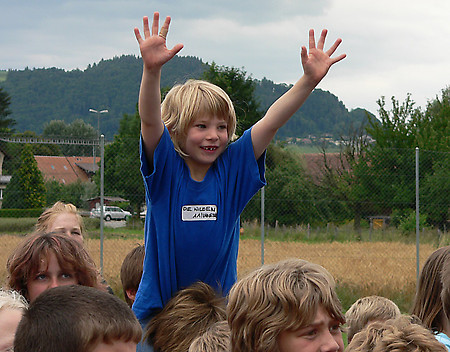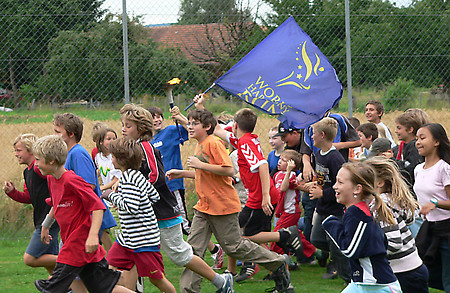 We joined a school celebration in Mühlethurnen, as it was the last school day for the kids. Lots of kids were having fun on the football field, and met us there.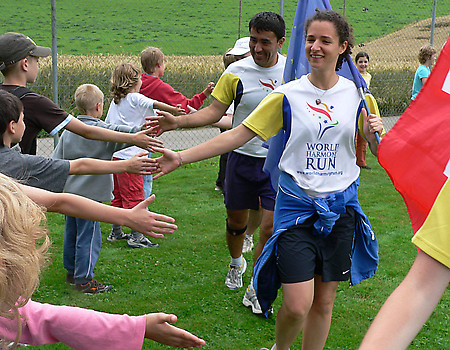 They gave us "high-fives" and didn't want to let us go!
In Riggisberg, we met with the council president and with the local priest and deputy council president during another school festival. They took the torch a few steps, very enthusiastically.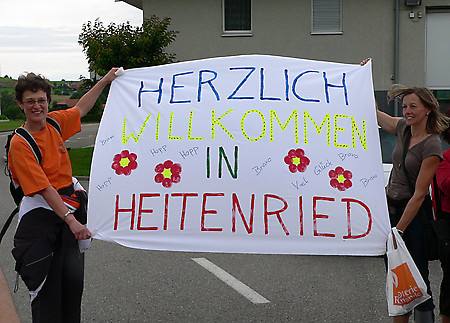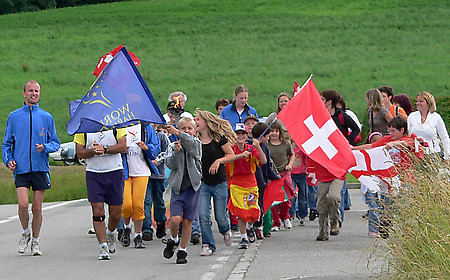 We received a special welcome in Heitenried. The kids painted a huge banner and then we had a fun-run for a few hundred metres. Our cars secured the main street and guided the kids into the village.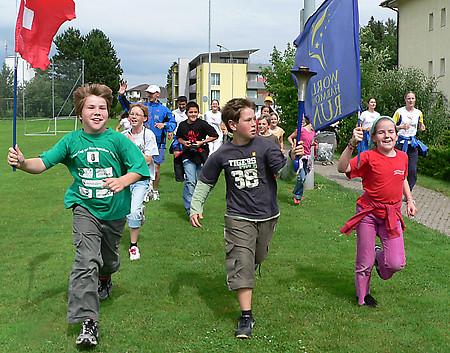 More kids and their teacher awaited us in St. Antoni, and we ran through the whole village. Everybody joined in and even the smallest kids went on to the community border.
By this time, we had already forgotten what happened in the morning, as it seemed that weeks had passed since!
The last event meeting took place in Tafers. A community representative received us and the local kids took the torch on a tour through the village.
A group photo was taken and the local track club then took the torch to Fribourg, to finish for today.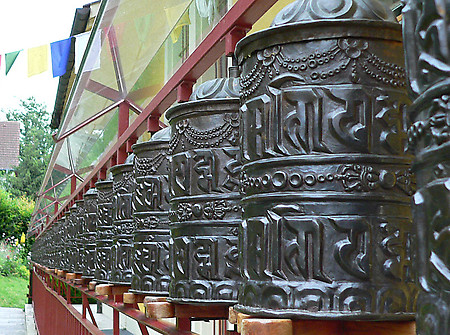 We drove a while to our accommodation place, a Tibetan monastery. The abbot blessed us with a prayer scarf and we enjoyed a good night's rest.
---
Distance: 85km
Team Members:
Dipavajan Renner and Tanja Potocnik (Austria), Anita Borics (Hungary), Jürgen Säger (Germany), Roos de Waart (Netherlands), Silvia Dinunzio (Italy)
Harmonemail:
You can send a message to the runners or read the messages.
Gallery: See more images!