Turkey 19 July: Istanbul - Lüleburgaz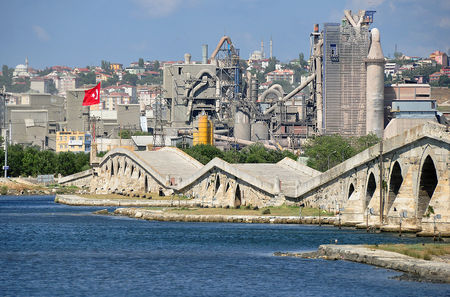 Today we started by crossing a very old bridge in Buyukcekmece.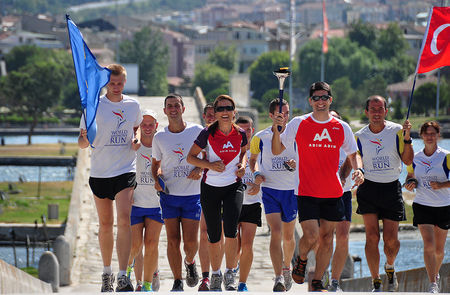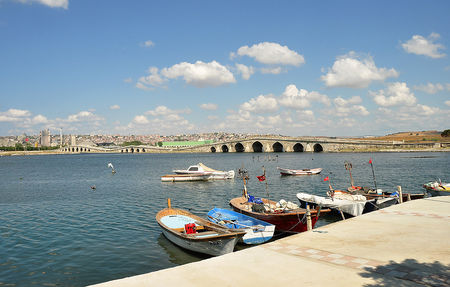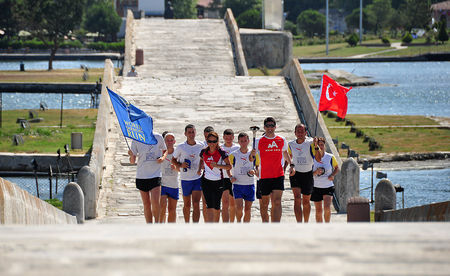 We were accompanied by two Adim Adim runners...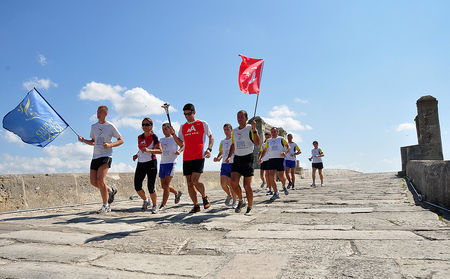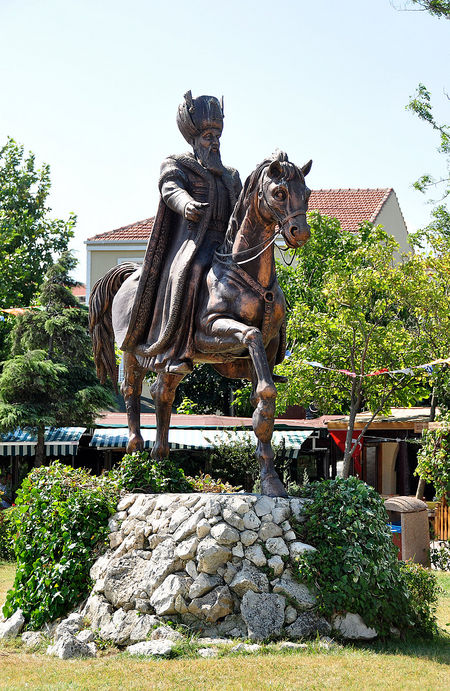 ...and escorted by a sultan on his horse.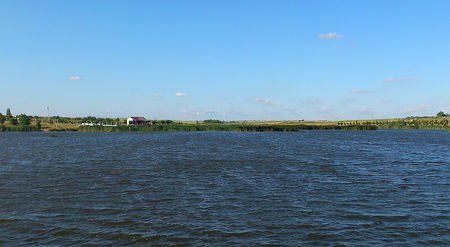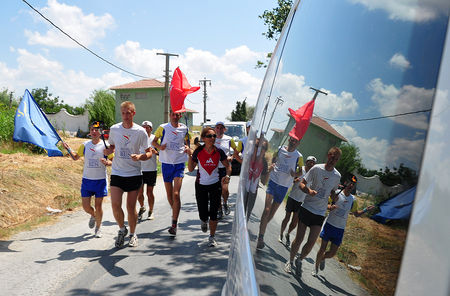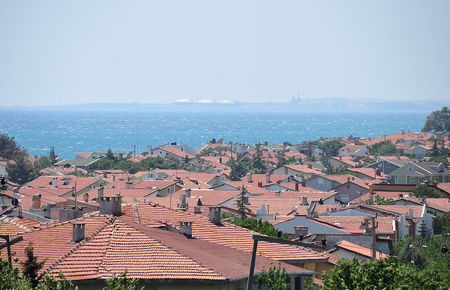 Approaching our first meeting in nearby Silivri...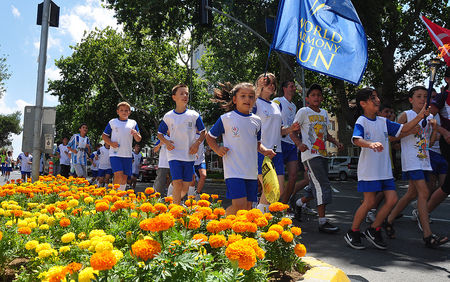 ...where we were escorted by young local athletes and police...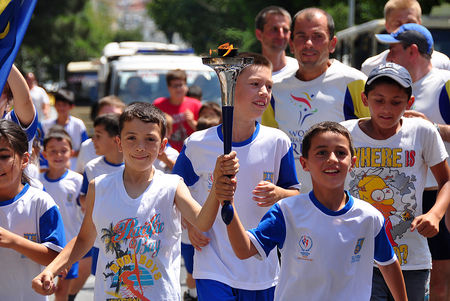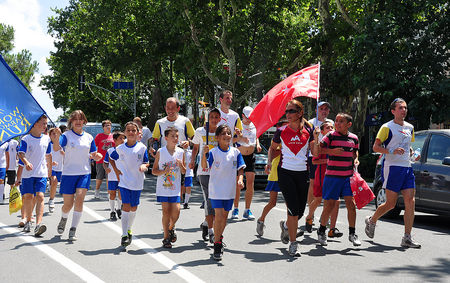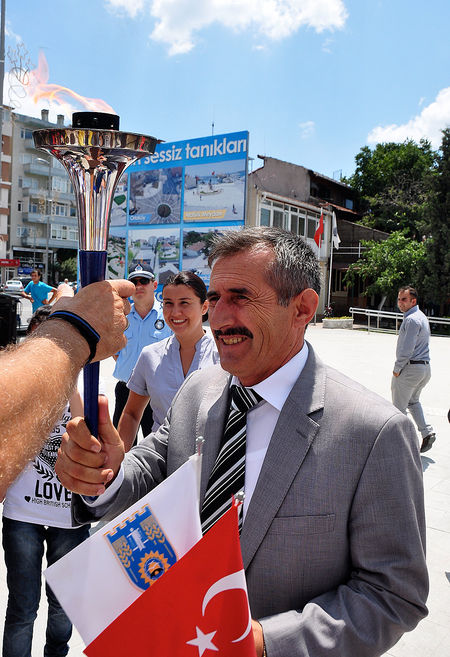 ...to the seaside. There, the mayor of Silivri very warmly welcomed our team and received the Harmony torch.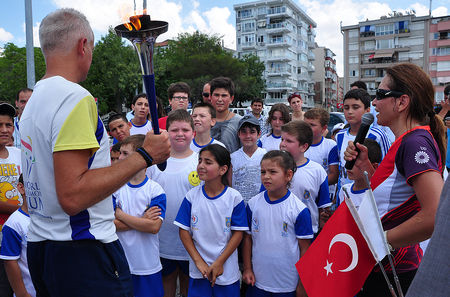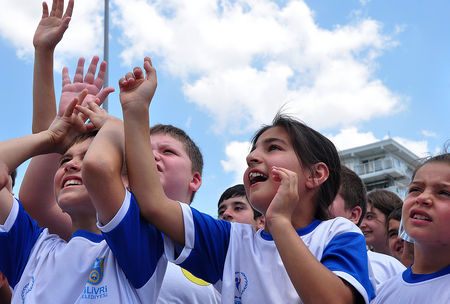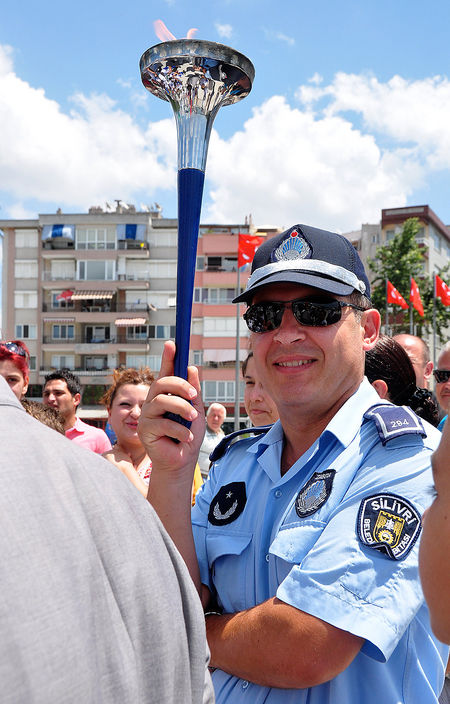 Local policemen also held the torch.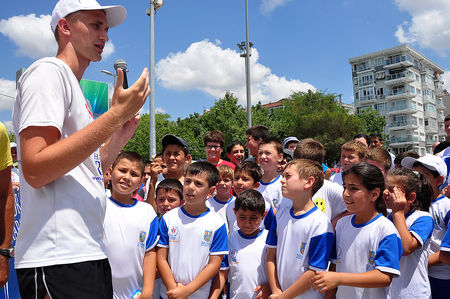 The kids were to guess our country of origin without the help of adults...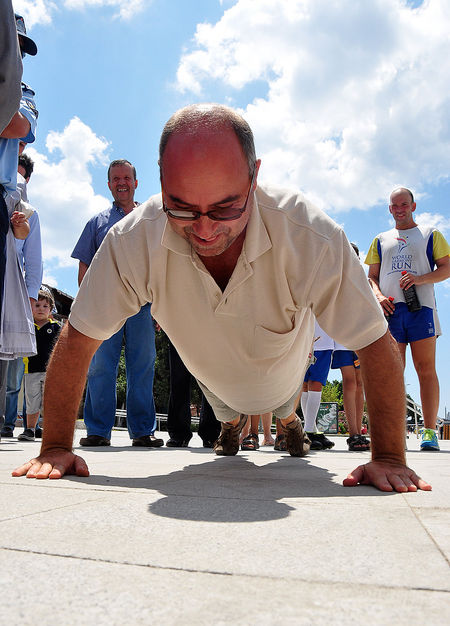 ...and when the adults didn't listen they received a special fitness exercise.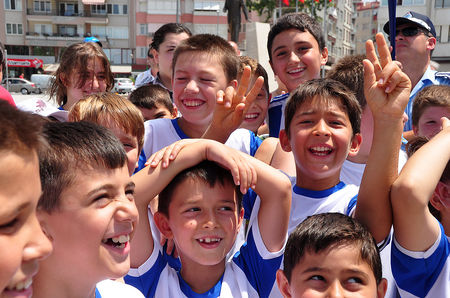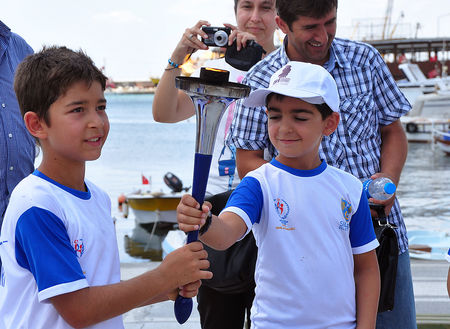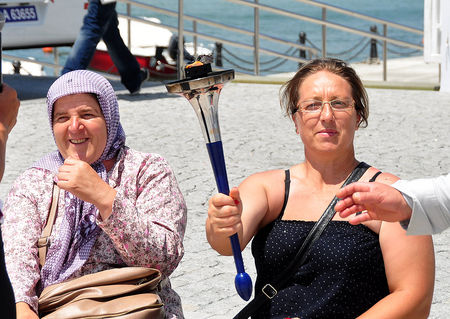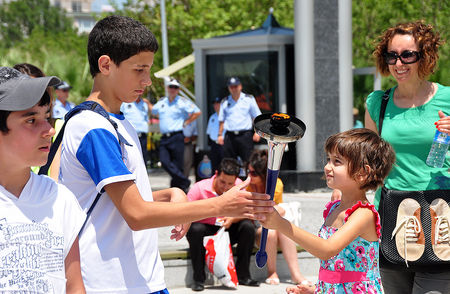 After passing the torch around...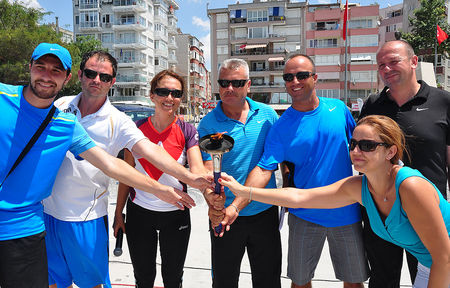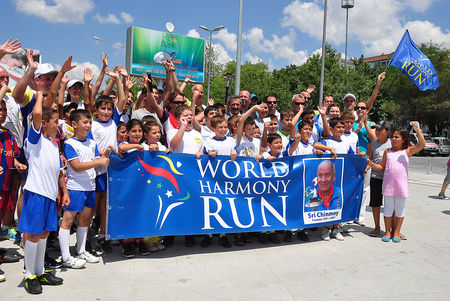 ...and taking many pictures together...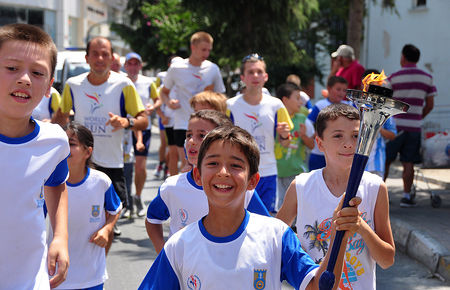 ...we set off to the next place.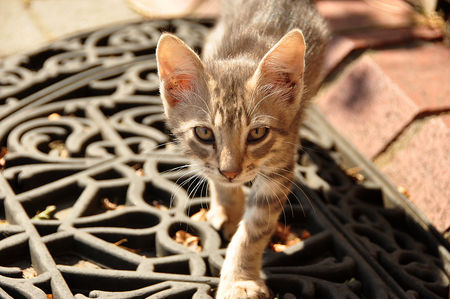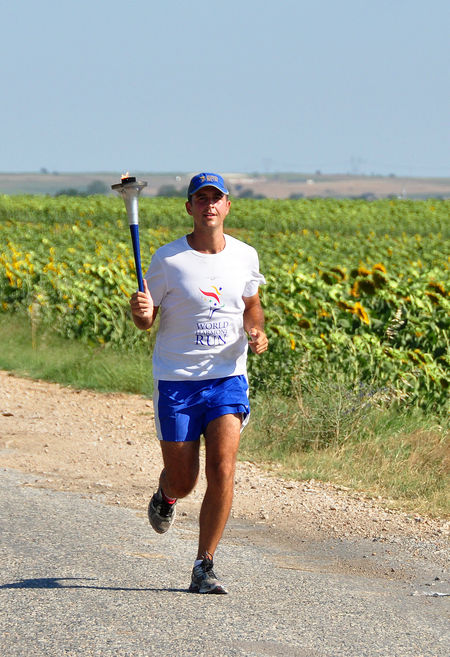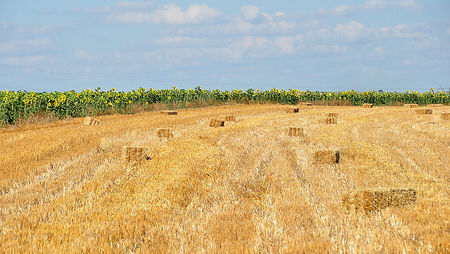 Between the fields to Buyukkaristiran...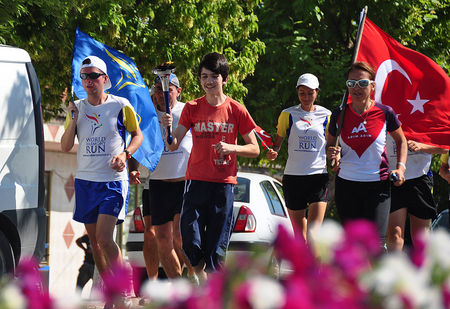 ...where local kids run with us to the city hall.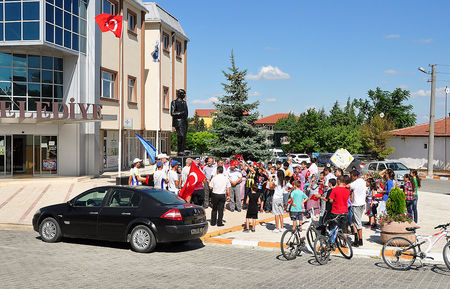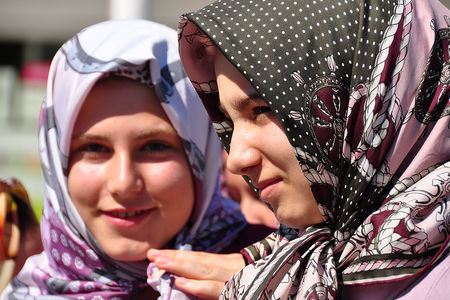 Many more kids were awaiting our (slightly late) arrival...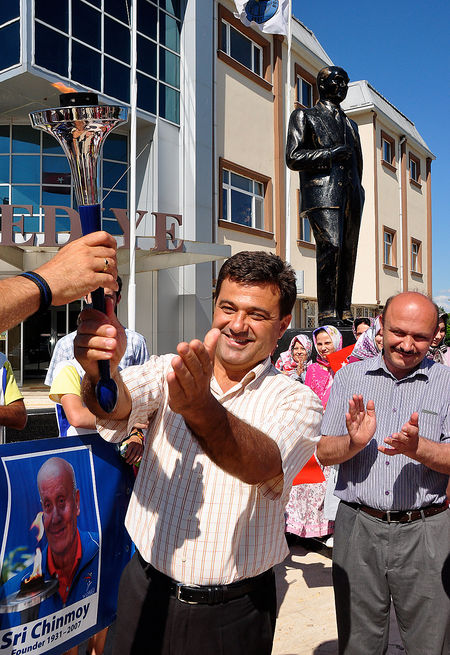 ...and the mayor with his colleagues warmly welcomed the international team.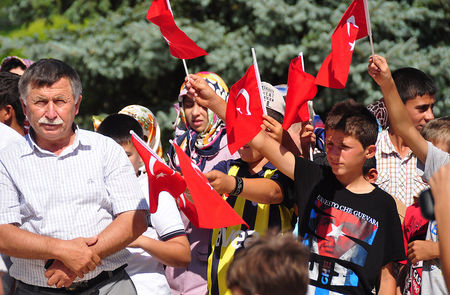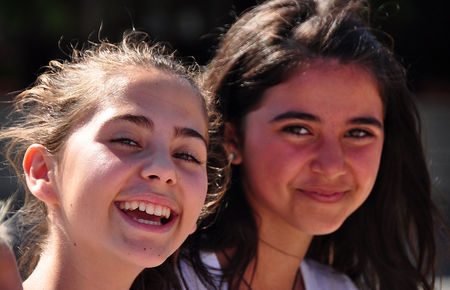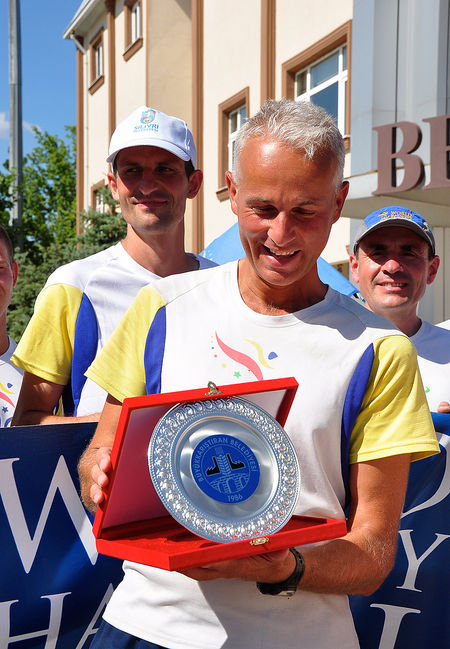 We have also received a very nice plaque with the symbol of the city. Thank you for such a nice gift!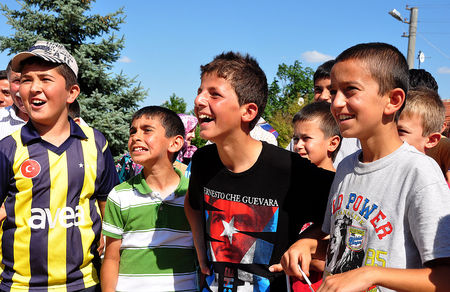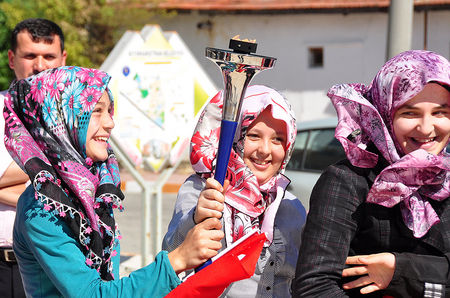 Time to place wishes into the torch...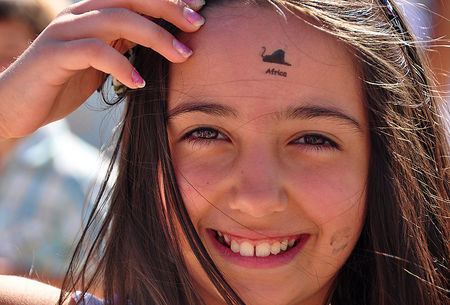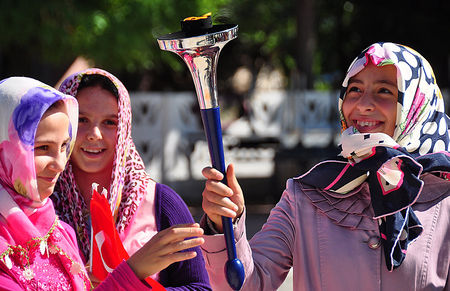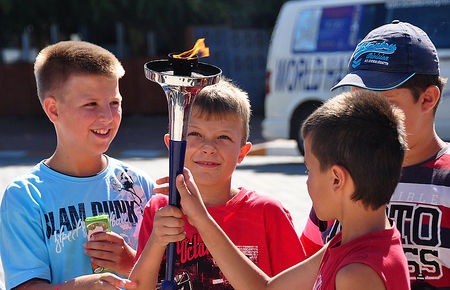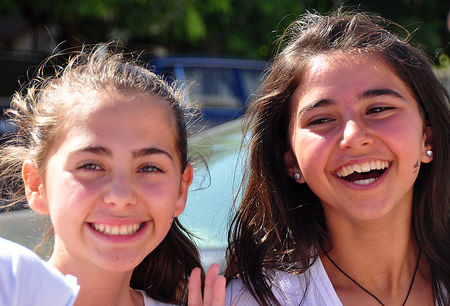 ...and some more smiles!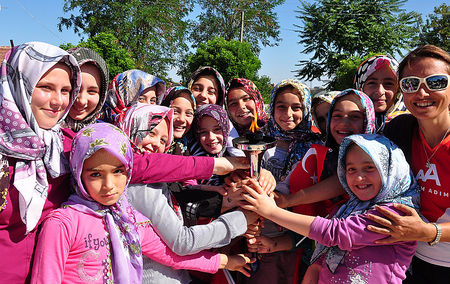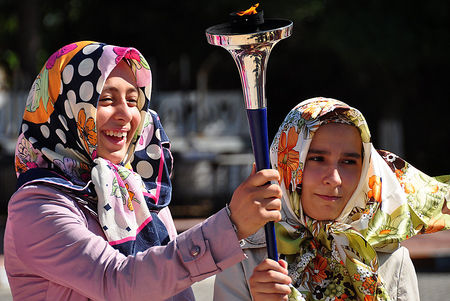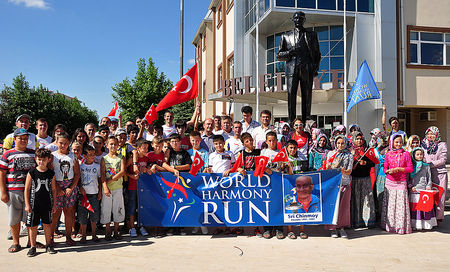 Final group photo in front of the city hall...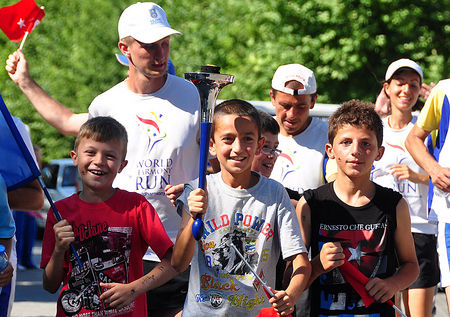 ...and we run again!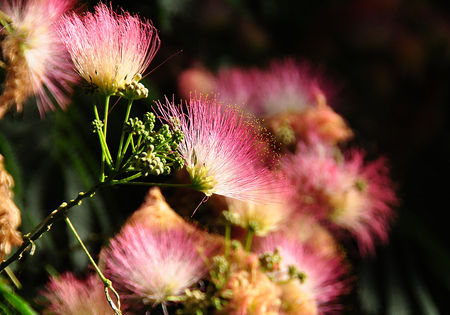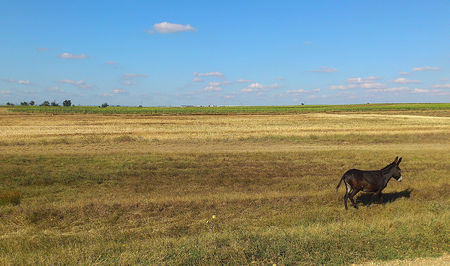 A little bit of countryside...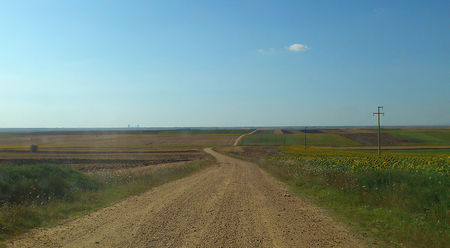 ...in 40 degrees of Mr. Celsius...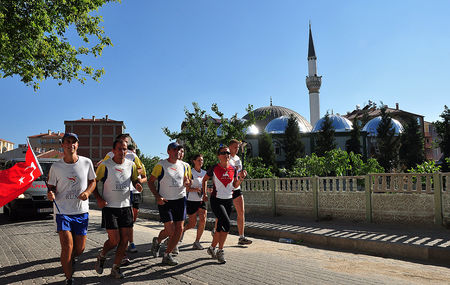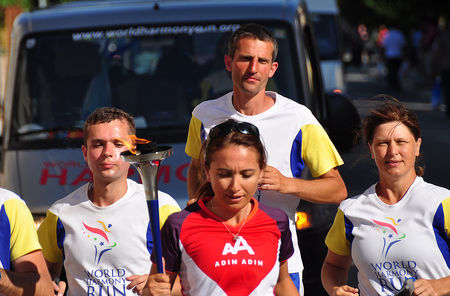 ...brought us to the final destinatin for today - Luleburgaz.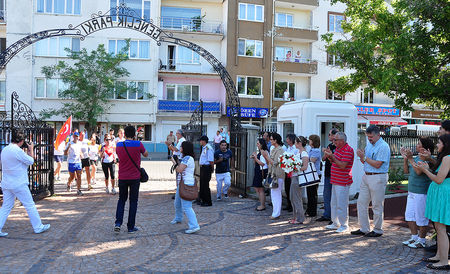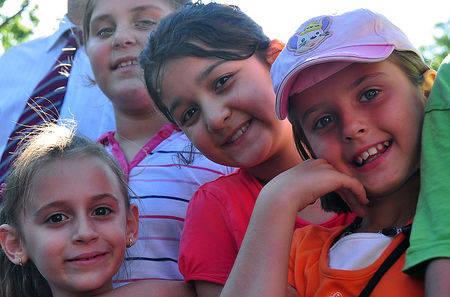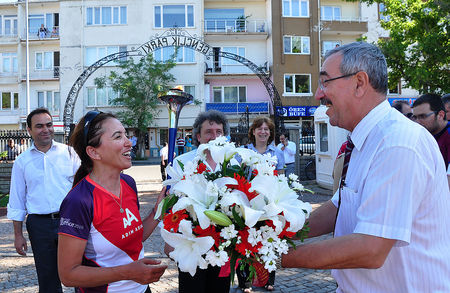 The head of Luleburgaz very kindly greeted the whole team with a bouquet of flowers...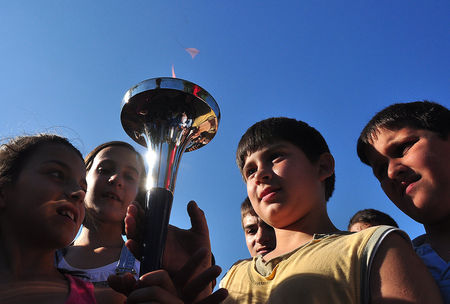 ...and eagerly held the torch with us.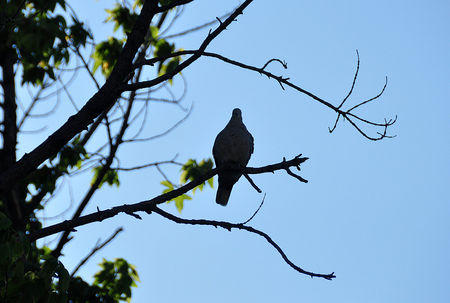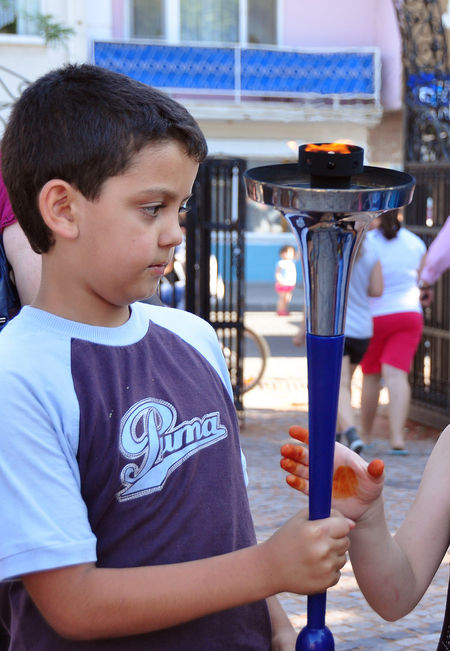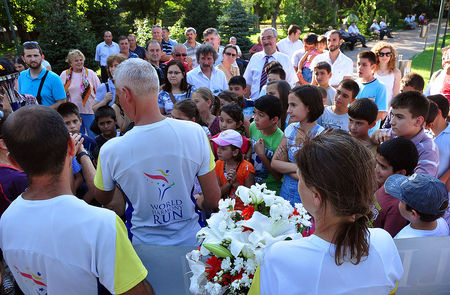 After we introduced the international team...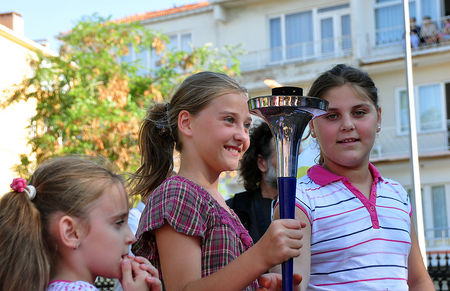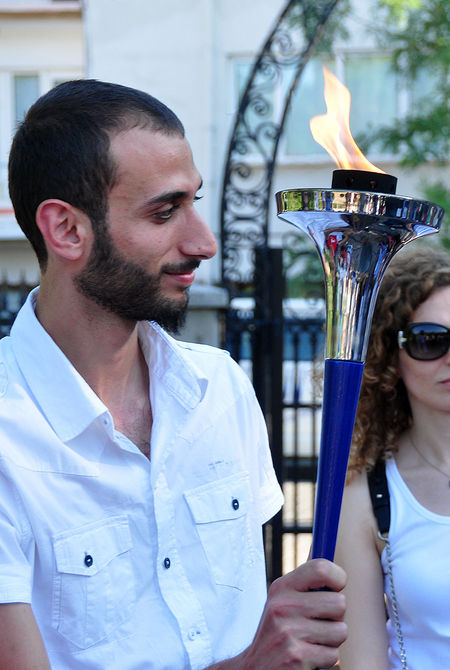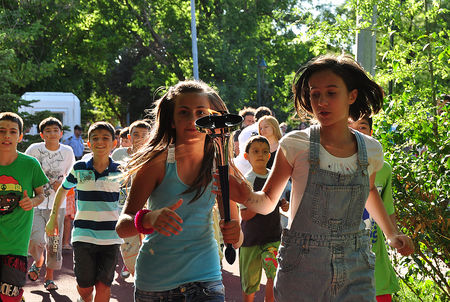 ...the kids from the TEGV organization borrowed the torch to run around the park...
...again....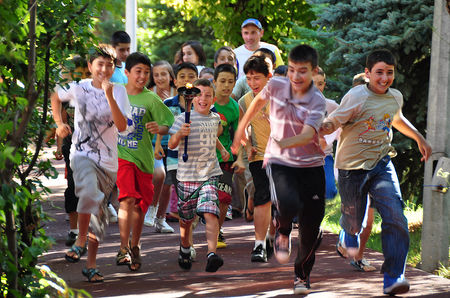 ...and again...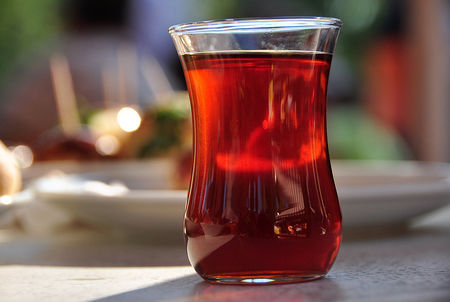 ...while the rest of us enjoyed several cups of Turkish tea...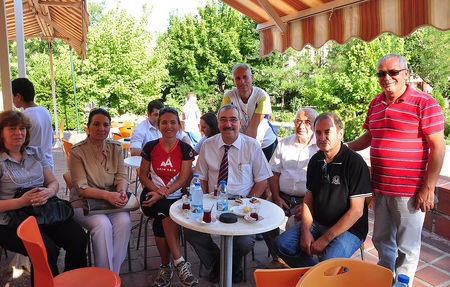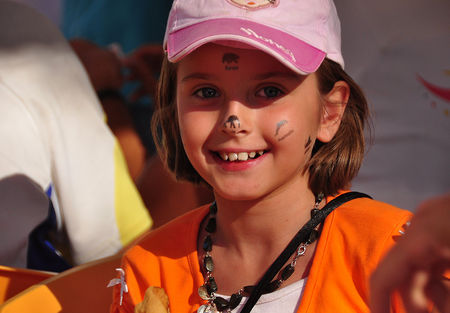 ...and stamped whereever there was a place to stamp.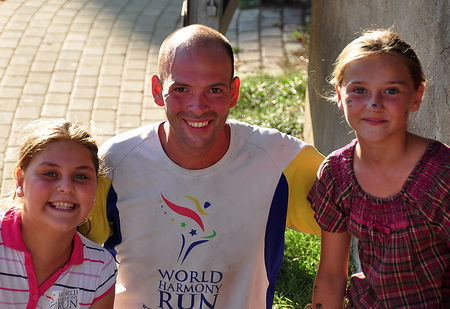 The kids took us to their TEGV Mobile Learning Unit. It is a truck equipped to give kids an opporunity to support their creativity. Pretty cool!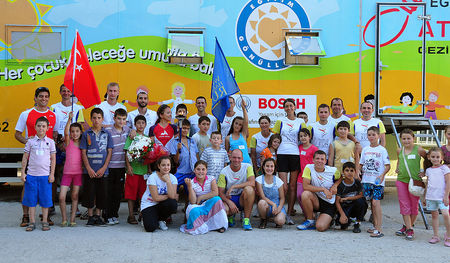 It was long run today filled with nice meetings and a lot of cheerfulness and enthusiasm. We hope to see you next time again!
---
Distance: 122 km
Team Members:
Dipavajan Renner (Austria), Sandro Zincarini (Italy), Sumahat Strohn (Germany), Vladimir Ilyasov (Russian Federation), Barbora Tabackova (Slovakia), Mladen Vujaklija (Croatia), Valters Kinna (Latvia), Dennis Gribok (Luxembourg), Namitabha Arsic (Serbia), Sukhada Korshunova (Russian Federation), Milan Javornicky (Czech Republic), Ondrej Mocny (Czech Republic), Andi Schmitz (Germany), Turkish runners
Harmonemail:
You can send a message to the runners or read the messages.
Gallery: See more images!