Turkey 20 July: Lüleburgaz - border Turkey/Bulgaria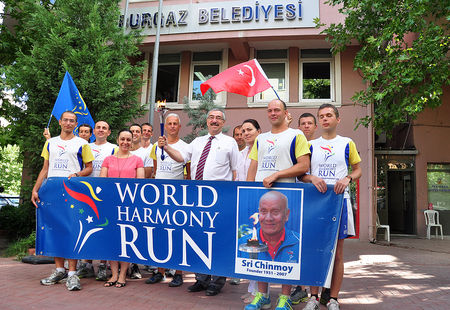 A big "Thank You" to the city of Lüleburgaz for hosting the World Harmony Run!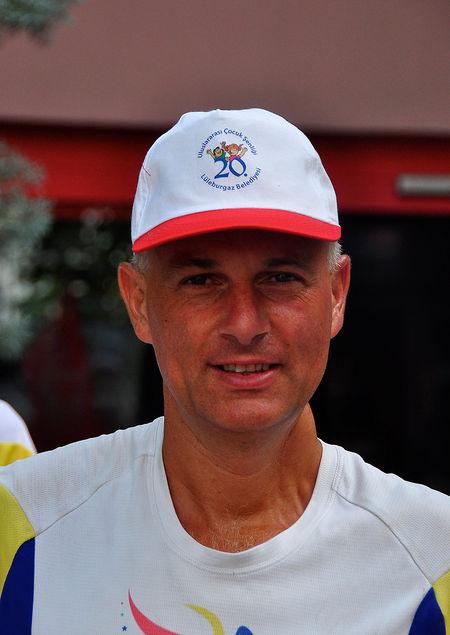 ...we got some nice hats as a souvenir...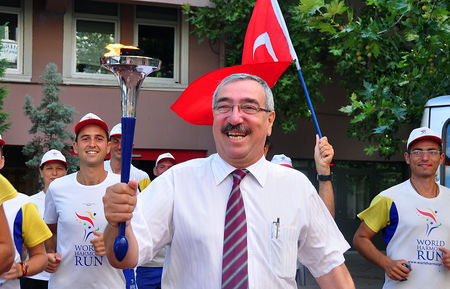 ..the mayor took a few symbolic steps with the team...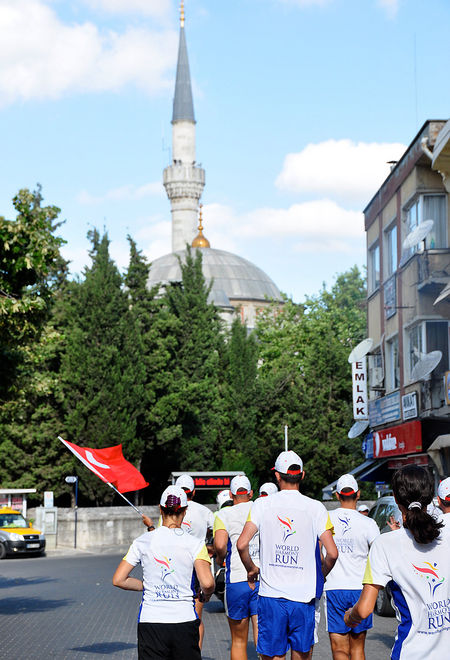 ...and we started our long journey...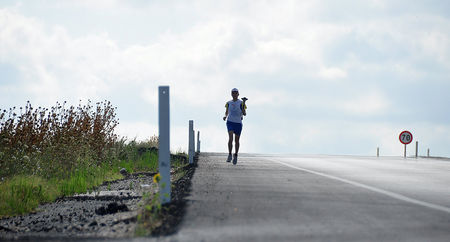 ...long, lonely roads towards Bulgaria...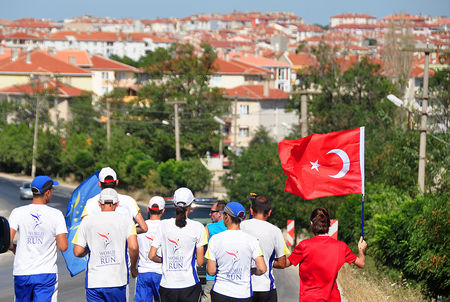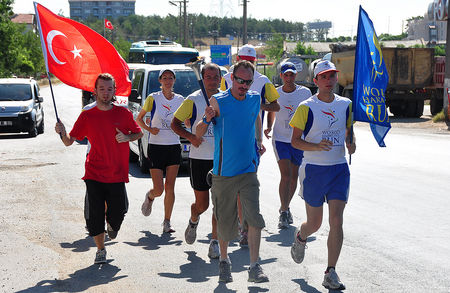 ...as we reached Babaeski, local runners joined in and guided us to their newspaper office for some traditional Turkish tea...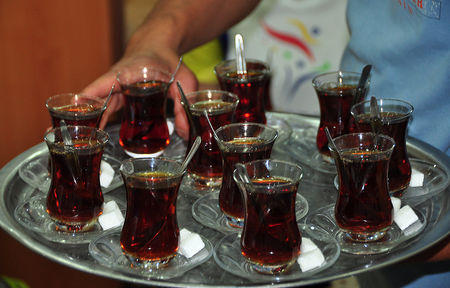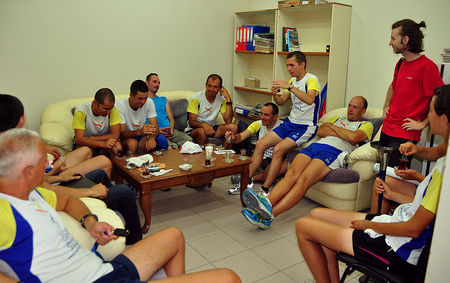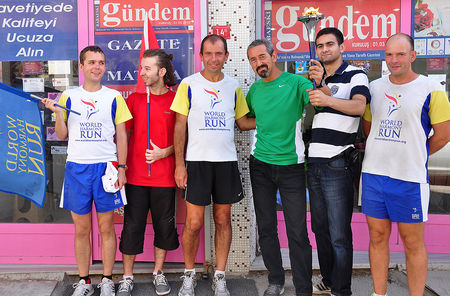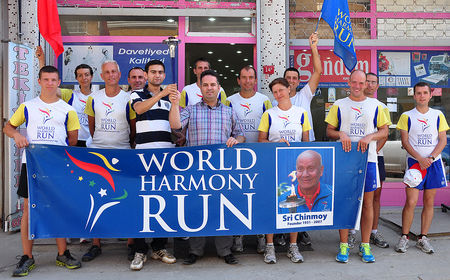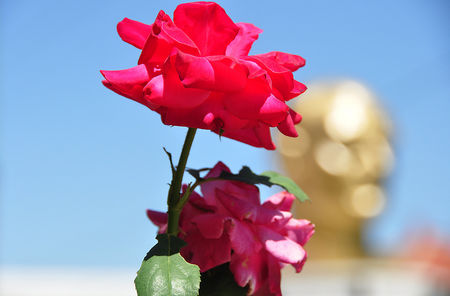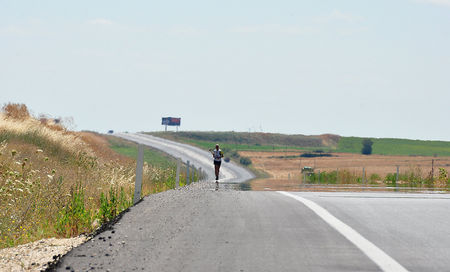 ...the temperature was climbing up to 40ºC...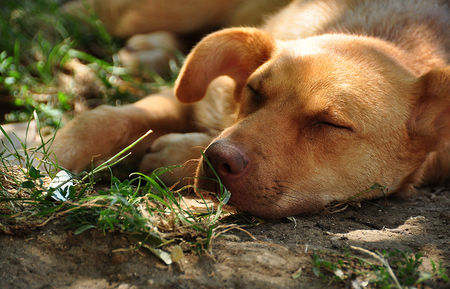 ...even the dogs didn't move...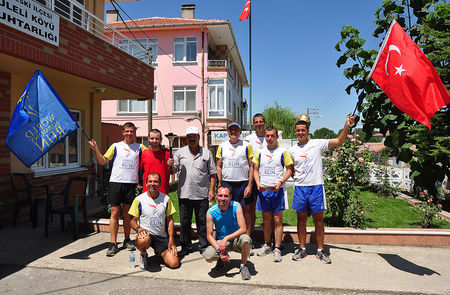 ..as we passed Kuleli, the community treated us for welcome refreshments...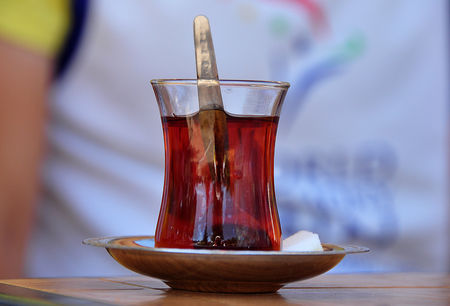 ...and more tea...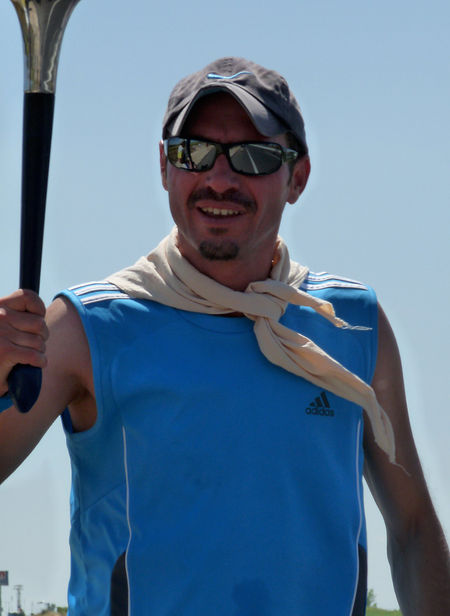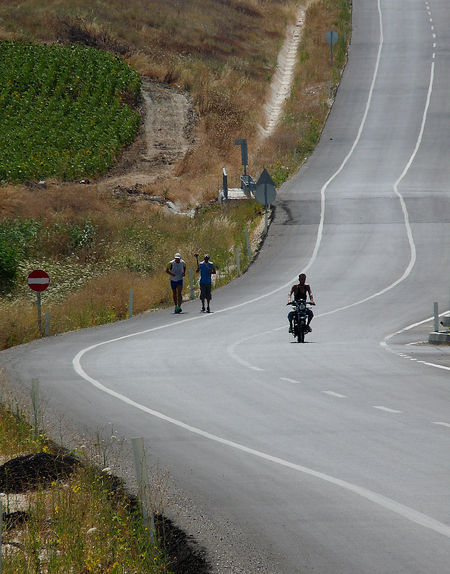 ...under the blazing sun we reached Edirne, the former capital of the Ottoman empire...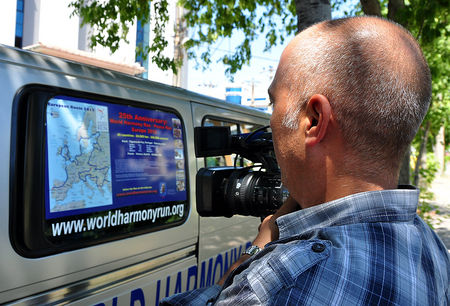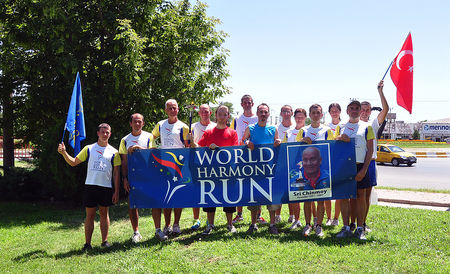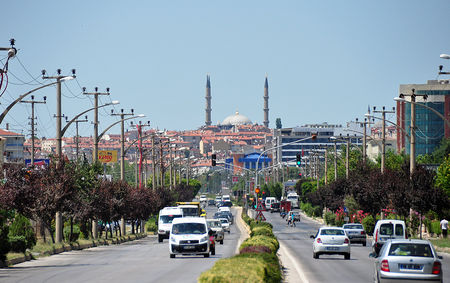 ...as we ran into the traditional city, the majestic minarets from the famous mosque were greeting us from afar...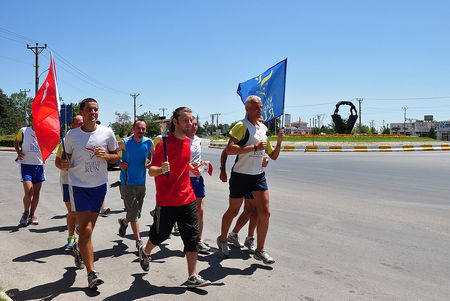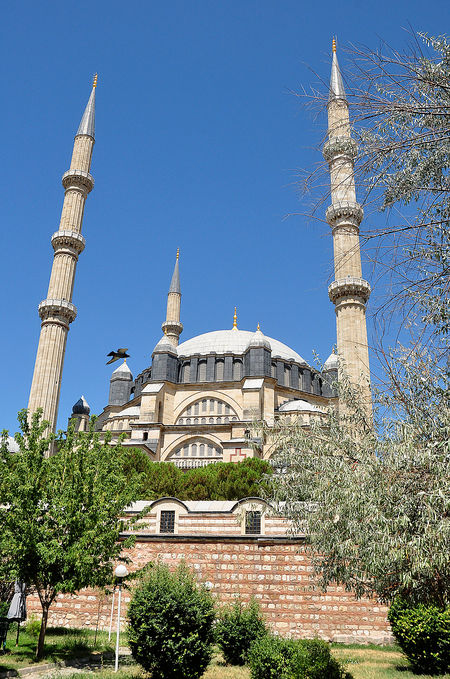 ...the minaret towers are the highest in Turkey...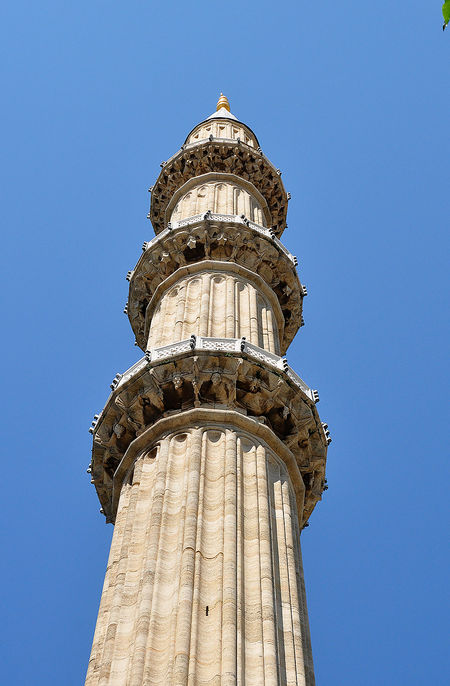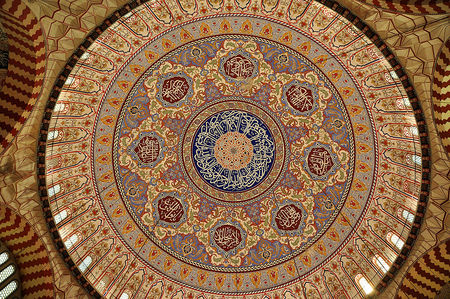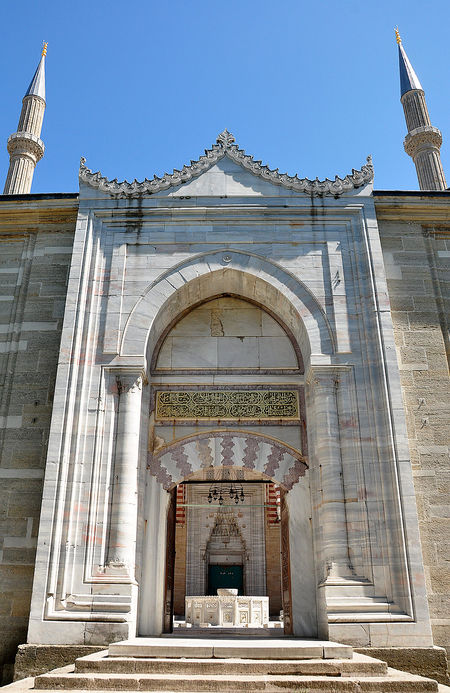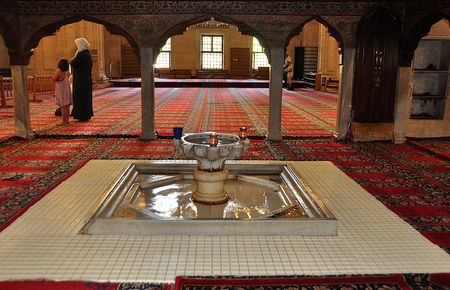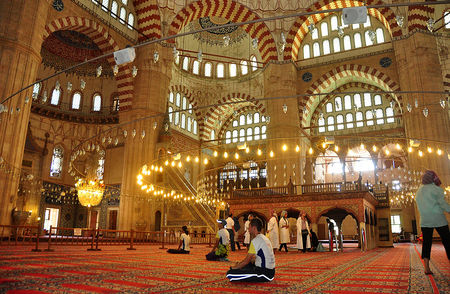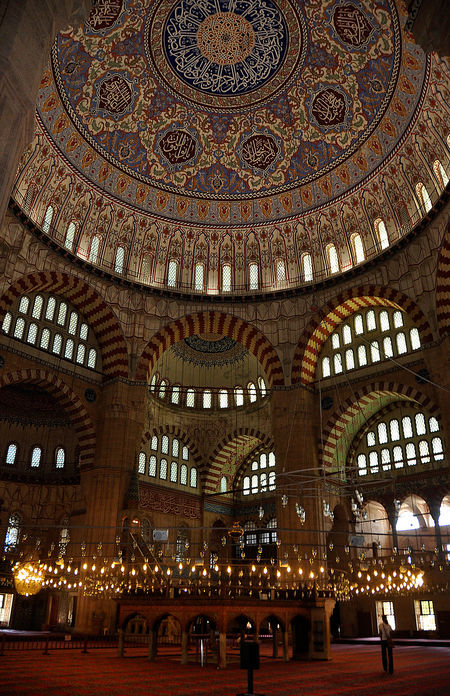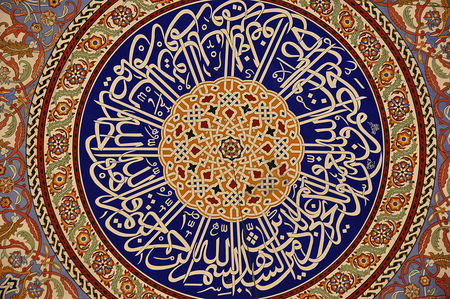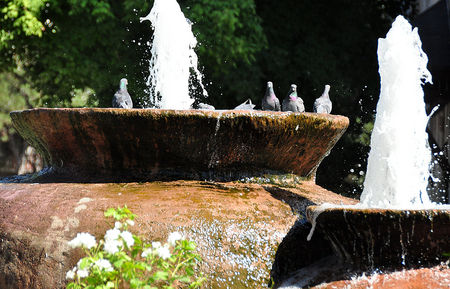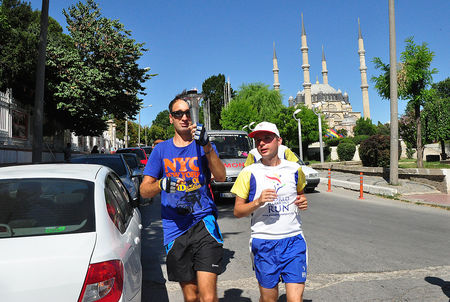 ...after a short sight seeing tour we continued our journey towards "Bulgaristan"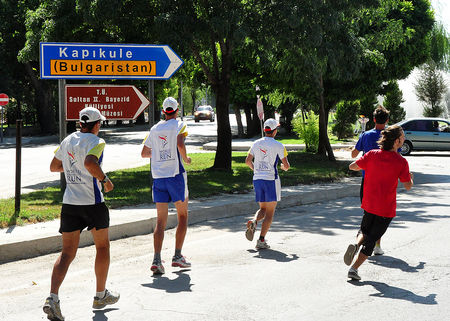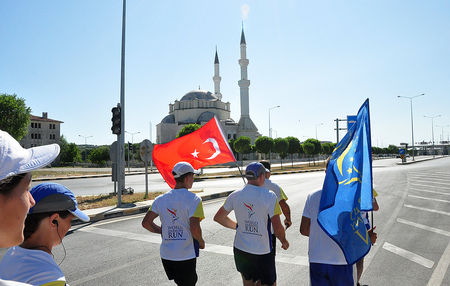 ..the last steps...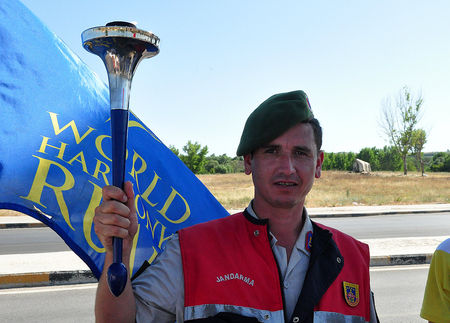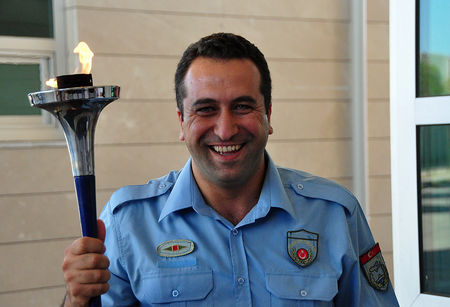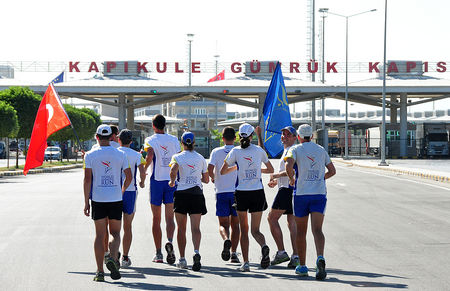 Good bye Turkey!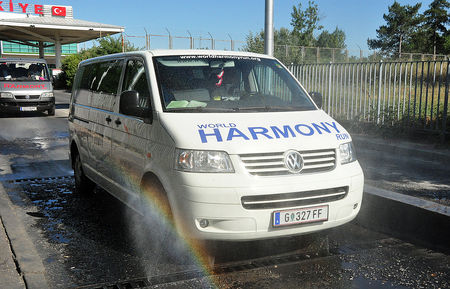 We spent a great time in Turkey. Once more Thank You for all the hospitality and the warm welcome!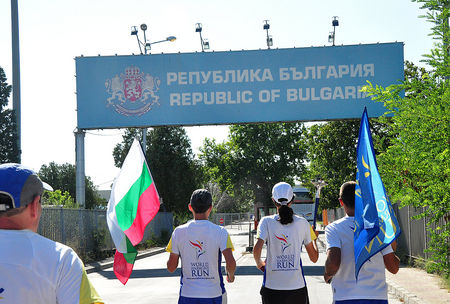 ...and back in Bulgaria!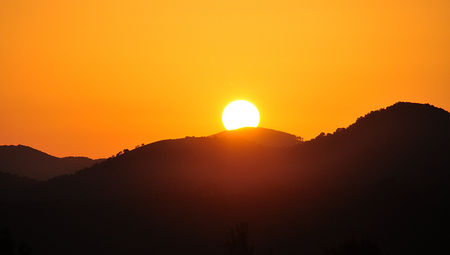 ---
Distance: 97 km
Team Members:
Dipavajan Renner (Austria), Sandro Zincarini (Italy), Sumahat Strohn (Germany), Vladimir Ilyasov (Russian Federation), Barbora Tabackova (Slovakia), Mladen Vujaklija (Croatia), Dennis Gribok (Luxembourg), Namitabha Arsic (Serbia), Sukhada Korshunova (Russian Federation), Milan Javornicky (Czech Republic), Ondrej Mocny (Czech Republic), Andi Schmitz (Germany), Turkish runners
Harmonemail:
You can send a message to the runners or read the messages.
Gallery: See more images!