USA 13 June: Novato, California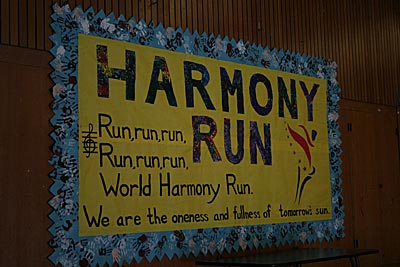 A good friend of mine Mr. Scheaffer is a teacher at Lu Sutton Elementary School and long time supporter of the World Harmony Run. At the request of his Principal, Ms. Suzanne Thompson, we had a special ceremony at his school for all the students.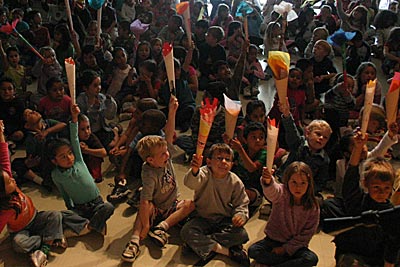 The students had all made torches out of brightly colored paper which they presented at the assembly. We shared the theme of the run and did a few short skits to demonstrate how we can either create harmony or disharmony in our lives and the lives of those around us.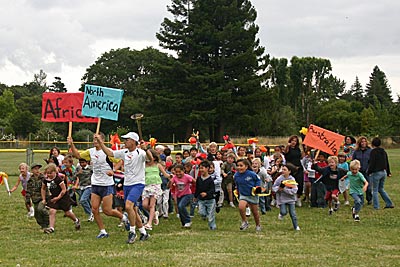 We then went outside and did a relay with each class representing a nation.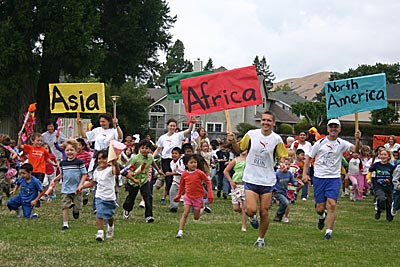 This relay culminated in a run with everyone "around the whole world."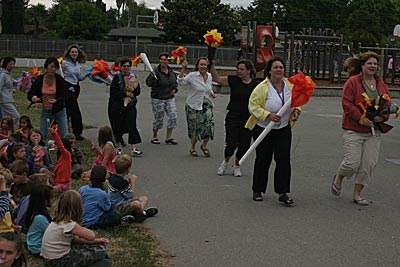 The teachers were very enthusiastic and did a lap of honor around their students.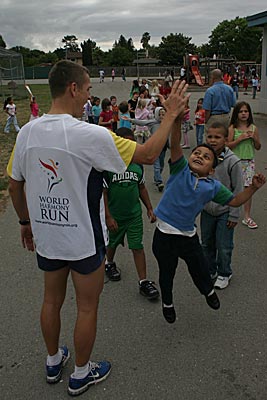 Josef from Czech Republic gave high fives to some of the younger World Harmony Runners.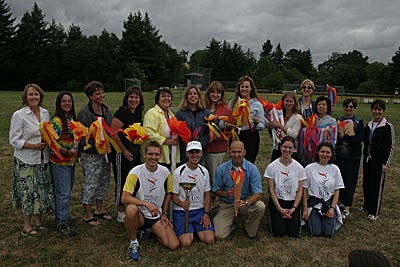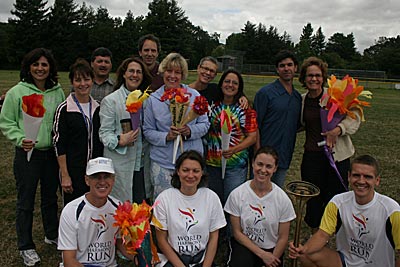 Special thanks to all the teachers who so kindly assisted and participated in the World Harmony Run at Lu Sutton Elementary.
---
Harmonemail:
You can send a message to the runners or read the messages.