Vietnam 9 February: Nha Trang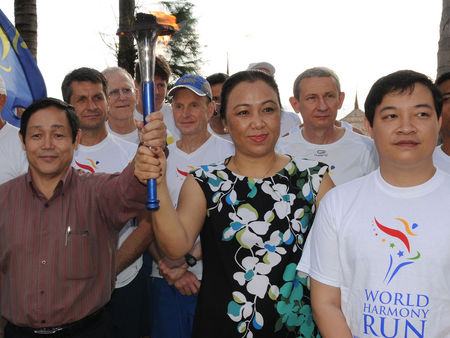 Due to the exceptional hard work and unstinting support of Mr. Hung (right) Director of the VUFO NGO Resource Centre and Mr. Thang of the Khanh Hoa Union of Friendship Organizations and Miss Lan Anh whose company owns the Sheraton Hotel we were able to have a World Harmony Run in Nha Trang for the first time ever.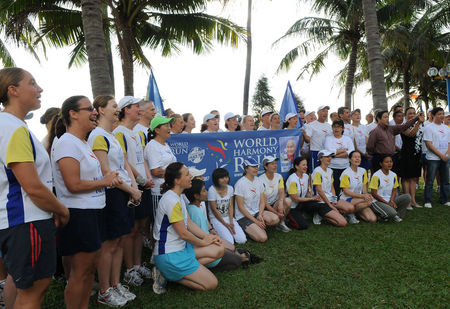 With representatives from more than 30 countries we were delighted to share the torch with the people of Vietnam, a nation which embodies dignity, friendship and progress.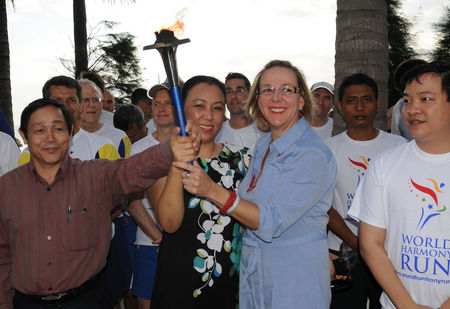 Ms. Catherine Rackso General Manager of the Nha Trang Sheraton, along with her wonderful Sheraton team, was our gracious host in Nha Trang.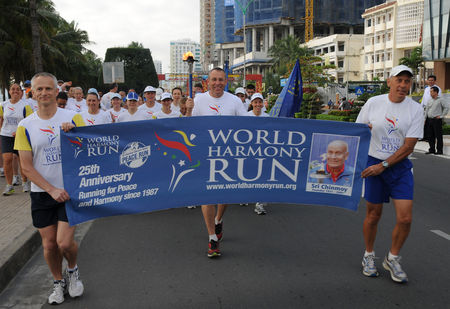 Salil Wilson from Australia leads the team for the first few steps.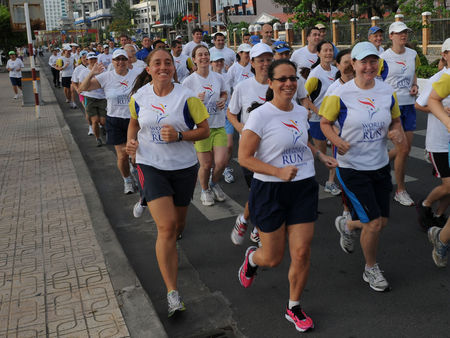 As you can see everyone was thrilled to be running.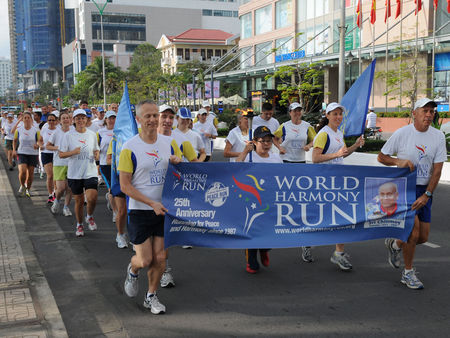 Miss Ty, of the Sheraton carried the torch.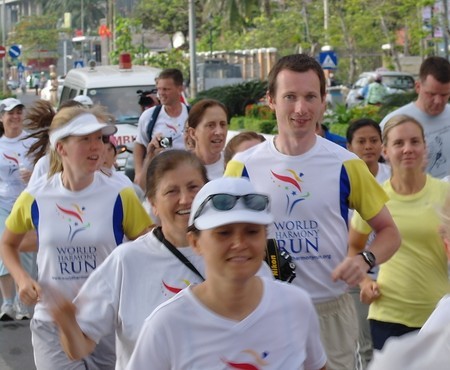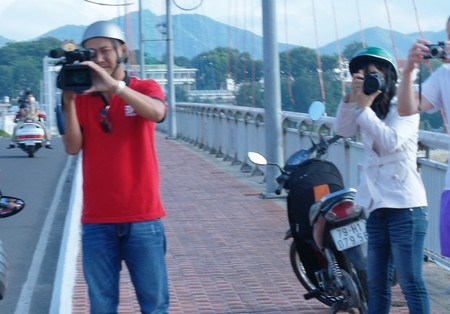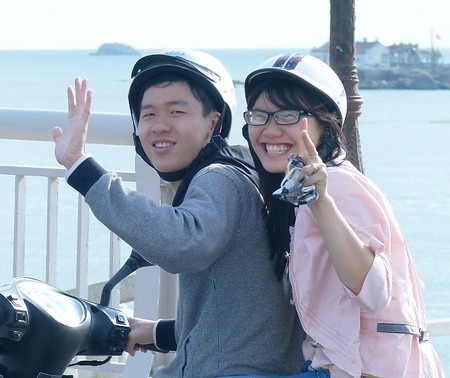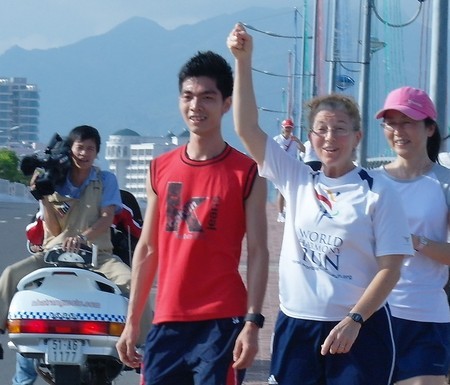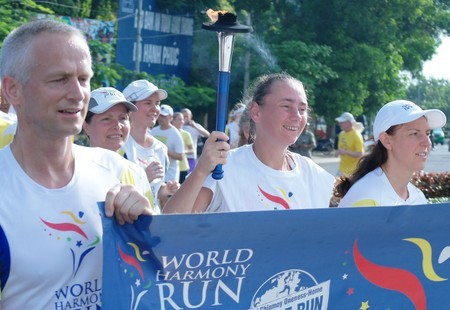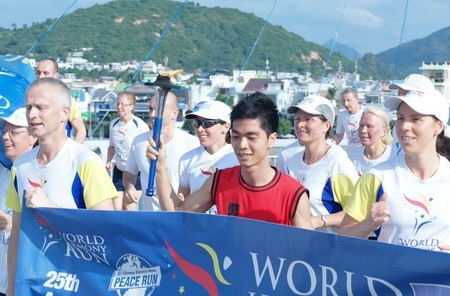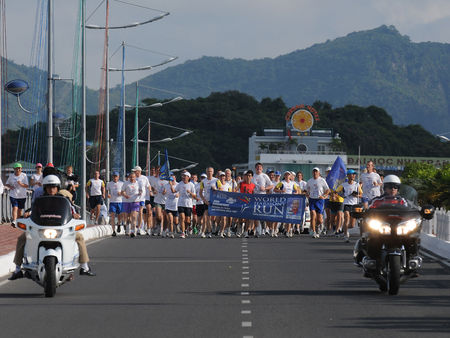 Coming back over the bridge.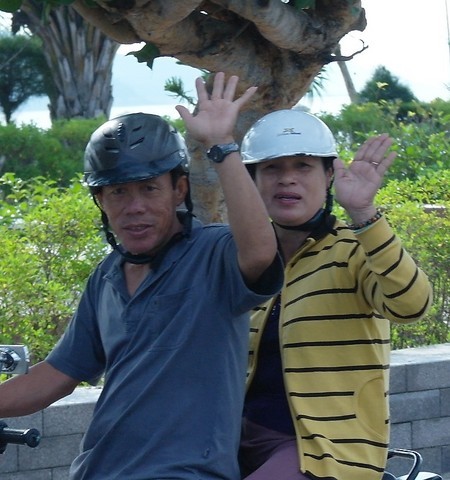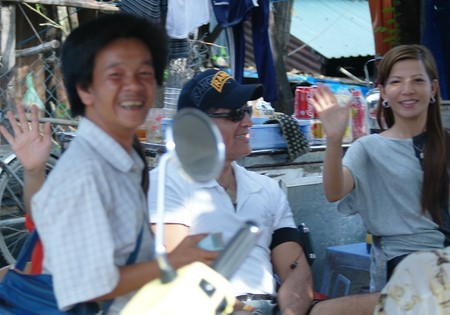 People were vey appreciative.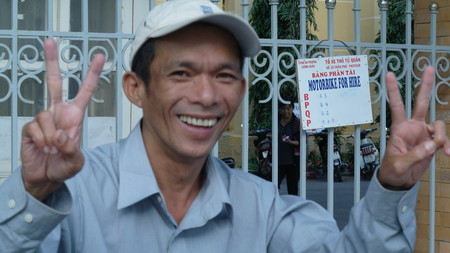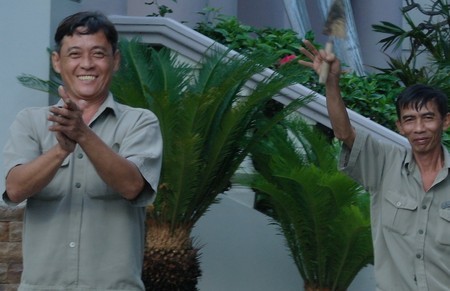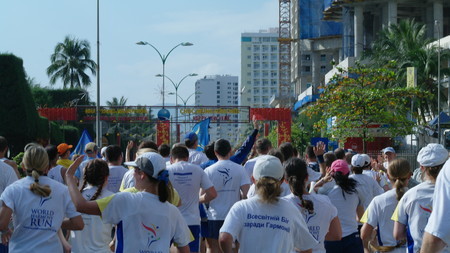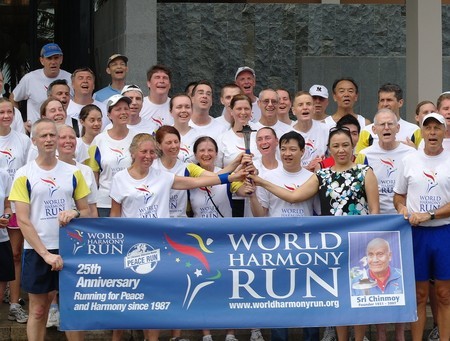 Singing the Harmony Run Theme song.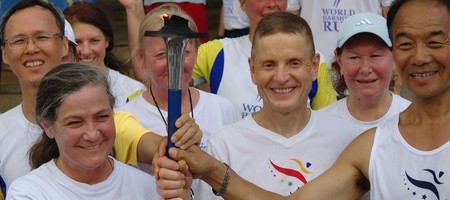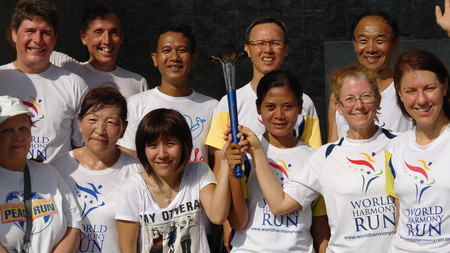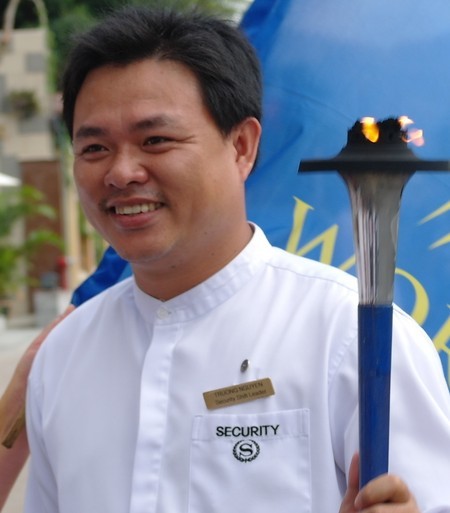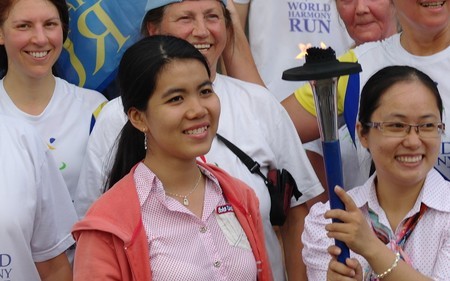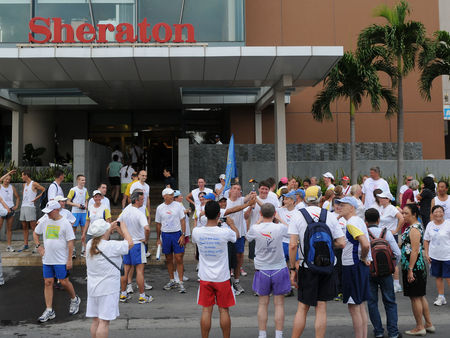 Back at the Sheraton.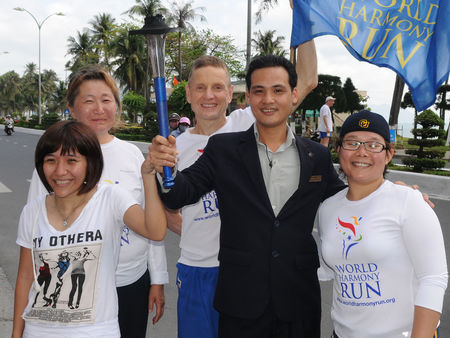 Miss Mui and Miss Ty hold the torch with another Sheraton associate. We are deeply grateful to all the people whose sincere efforts enabled this event to take place.
---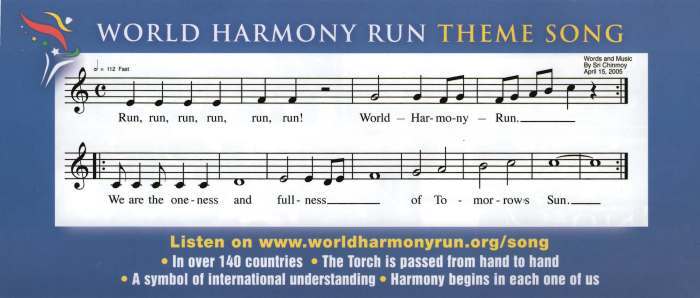 ---
Distance: 3 miles
Team Members:
International Team members present from over 30 countries including: Australia, Austria, Belarus, Brazil, Bulgaria, Canada, Czech, England, Finland, France, Germany, Hungary, Iceland, India, Indonesia, Ireland, Italy, Japan, Mongolia,, Netherlands, New Zealand, Norway, Puerto Rico, Russia, Scotland, Serbia, Singapore, Slovak, Sweden, Switzerland, Ukraine, USA, and Vietnam
Gallery: See more images!