Vietnam 7 November: Ha Long Bay, Quang Ninh Province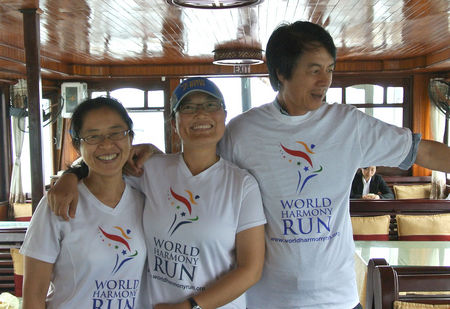 As we didn't have any formal engagements today Mr. Vu Van Luong, General Secretary Quang Ninh VUFO, very kindly arranged for us to take a boat ride to see the world renowned beauty of Ha Long Bay.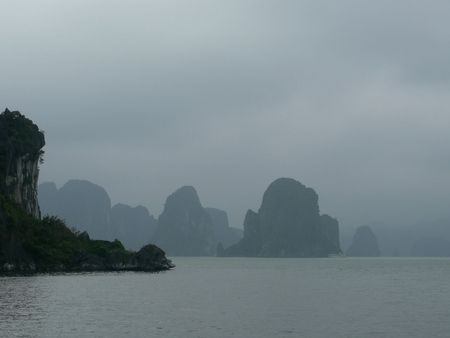 Ha Long Bay means "Descending Dragon Bay" and is a UNESCO World Heritage Site. The bay features thousands of limestone formations which dramatically reach skyward from the water.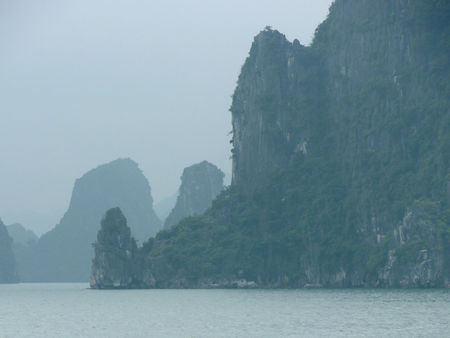 The slightly misty day enhanced the other worldly beauty and peacefulness of the bay. It truly is a remarkable testimony to nature's inexpressible beauty.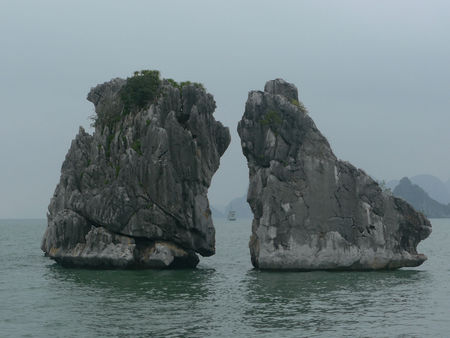 These are the famous "Kissing Rocks" thought to resemble a Cock and a Hen.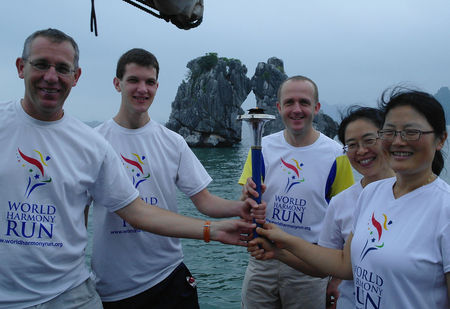 Some of the team at the "Kissing Rocks."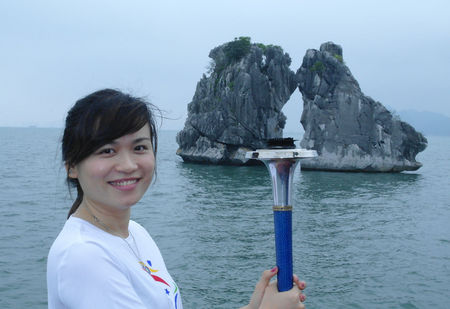 VUFO staff member Ms. Phan Thi Kanh Chi graciously accompanied us on our final day in paradise.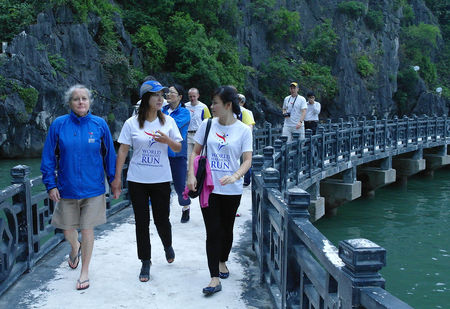 As part of the tour we stopped in at one of the islands which was home to a pair of enormous caves.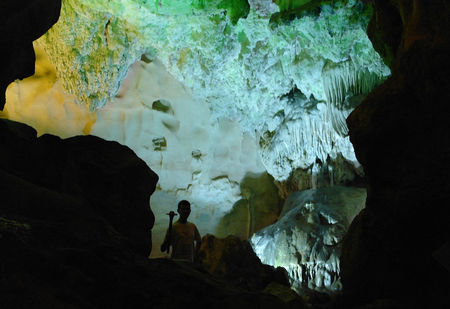 Because the islands are made up of primarily limestone they are very susceptible to huge caves forming.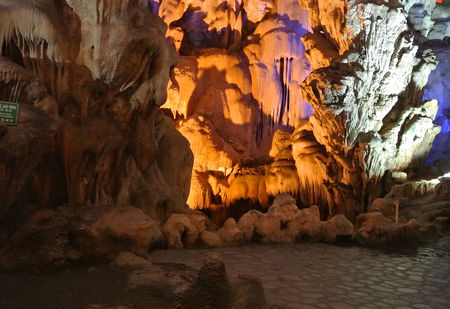 This cave was discovered as recently as 1993 and was very creatively lit to emphasize prominent and breathtaking features.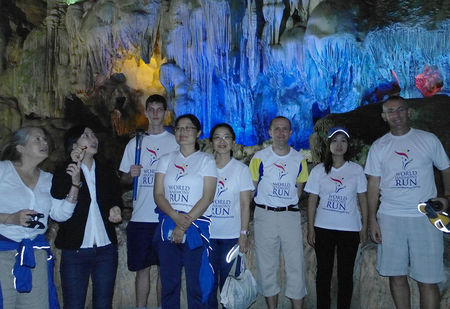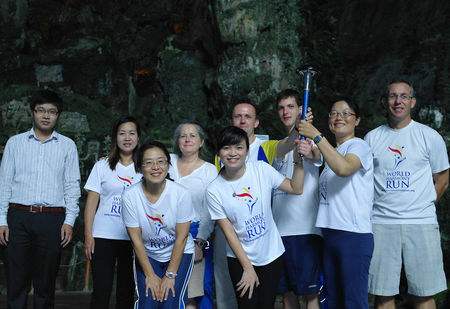 It was really extraordinary to explore these interior worlds.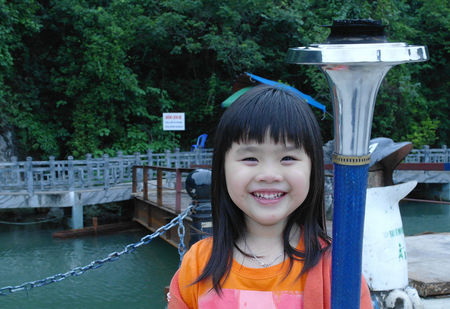 A fellow cave explorer was happy to hold the torch.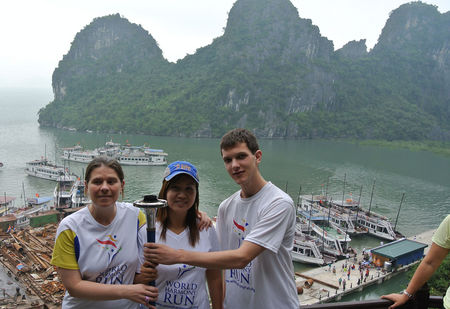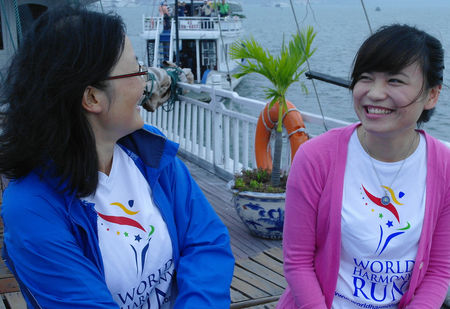 Back on the boat we were enjoying one another's company.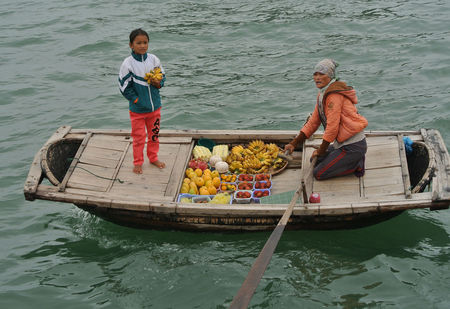 Local fruit vendors ensured we had enough to eat.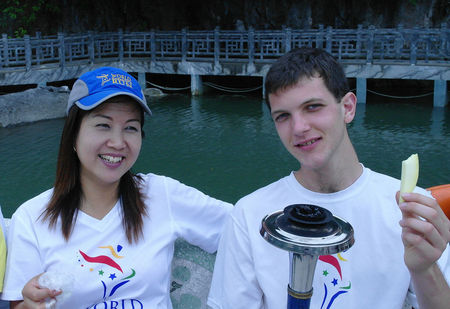 Nickolaus enjoys some green mango.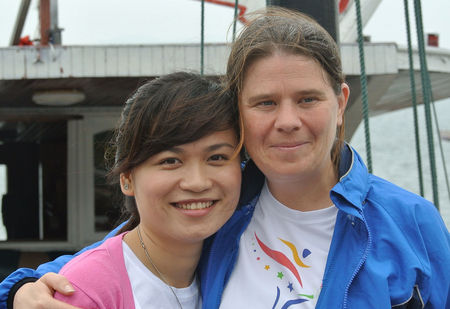 Nibboddhri and Chi bonding.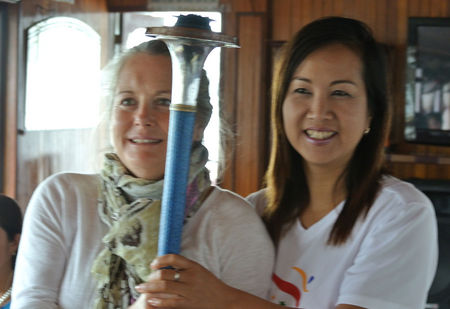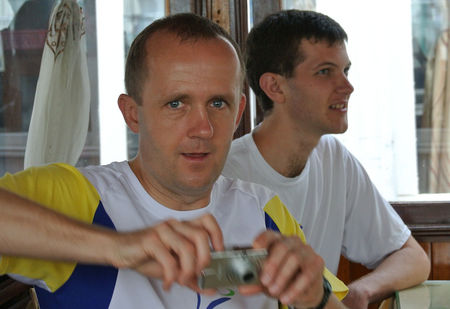 Abhisar gets ready to take some photos.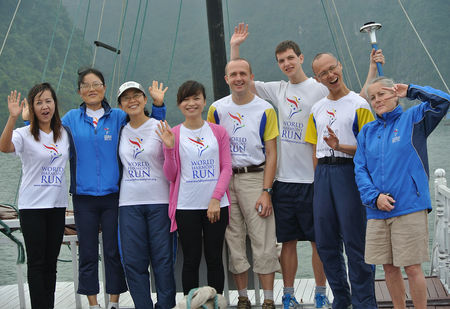 The intrepid crew.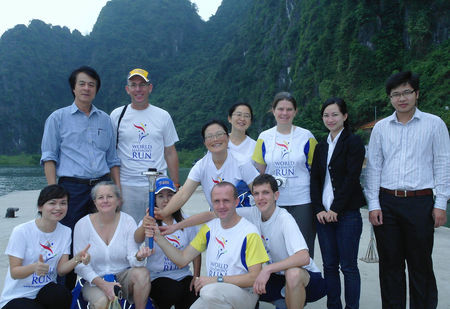 The whole touring team - thank you!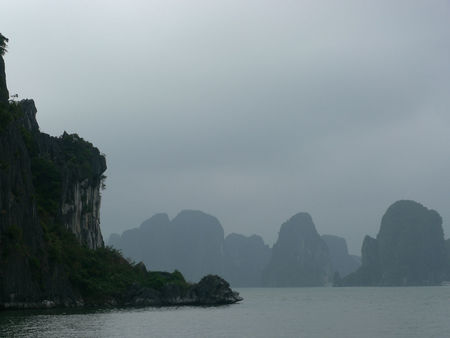 Exquisit Ha Long Bay lives up to its reputation as one of the new "Seven Wonders of the World."
Thank you again to all our truly self-giving and maganimous partners, friends and supporters who enabled the World Harmony Run Vietnam 2012 to take place.
---
Gallery: See more images!