Vietnam 5 November: Hanoi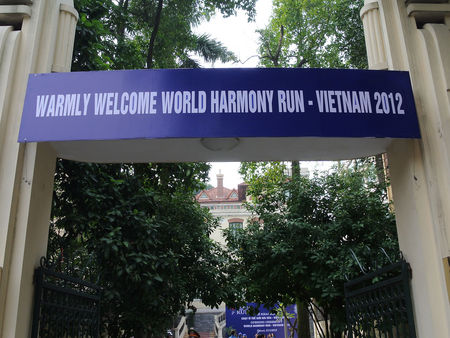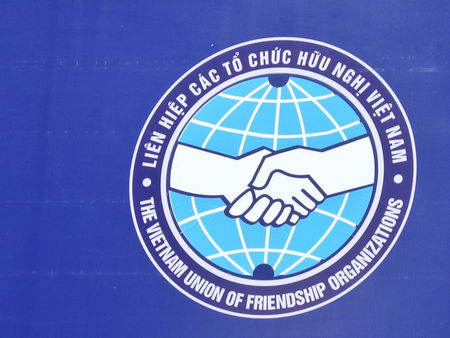 Our day began with an early meeting at the Vietnam Union of Friendship Organisation (VUFO) - this remarkable organization has been incredibly helpful to us in arranging our visit.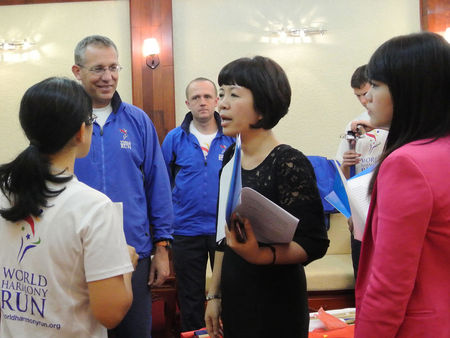 Ms. Nguyen Thị Hoang Van, Secretary General of VUFO discusses last minute details with Harashita (Japan) regarding the event.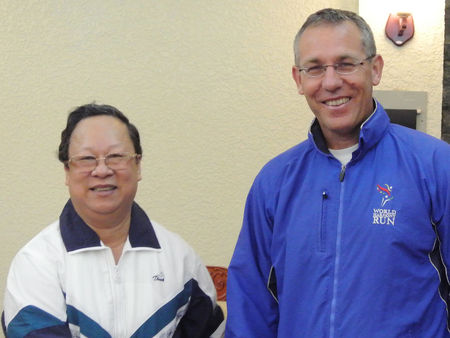 H.E. Mr. Vu Xuan Hong, VUFO President welcomes Salil Wilson, World Harmony Run Executive Director.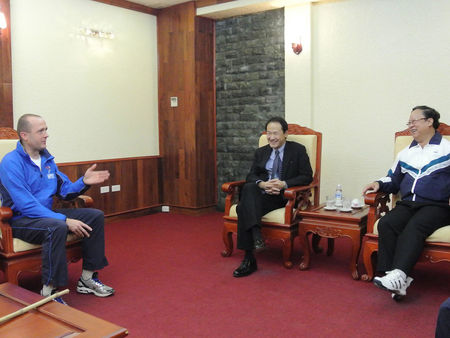 Abhisar Laza (Czech Republic) with Japan's Deputy Ambassador  H.E. Hideo Suzuki and H.E. Mr. Vu Xuan Hong.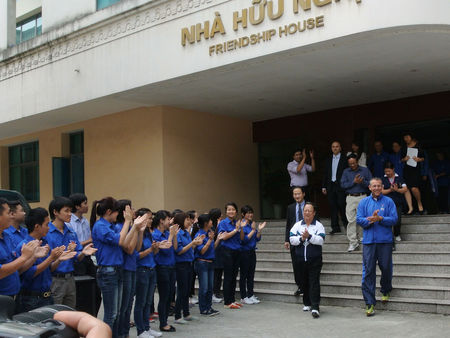 Vietnam Union of Friendship Youth Organization welcomed us to the stage.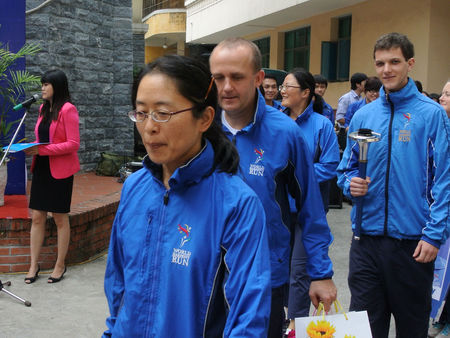 Approaching the stage.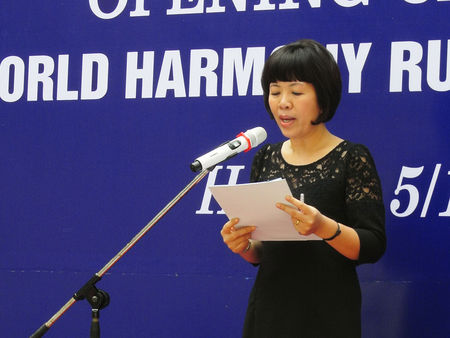 VUFO Secretary General Ms. Nguyen Thị Hoang Van graciously serves as emcee for the event.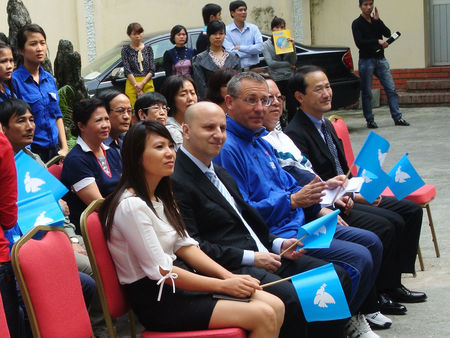 Second from left is Jan Husak, Deputy Ambassador of the Czech Republic.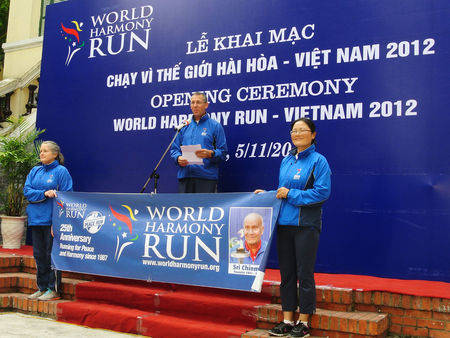 Salil begins by sharing a quote from the founder Sri Chinmoy, "There shall come a time when his world of ours will be flooded with peace. Who is going to bring about this radical change? It will be you, you and your brothers and sisters. You and your oneness-heart will spread peace throughout the length and breadth of the world."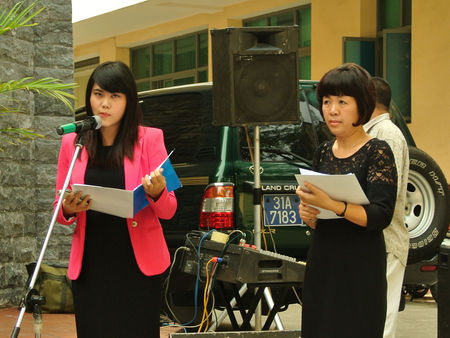 VUFO staff member Ms. Bui Lien Huong very kindly served as translator seen here with Ms. Van, VUFO  Secretary General.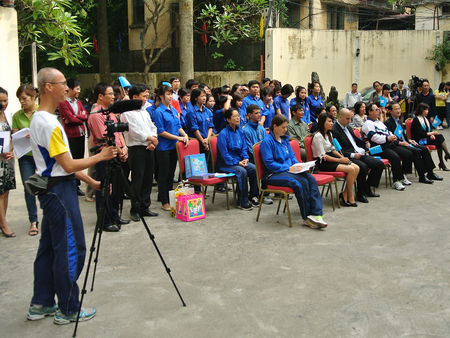 Urdhacheta (Singapore) made sure we captured this wonderful event of video.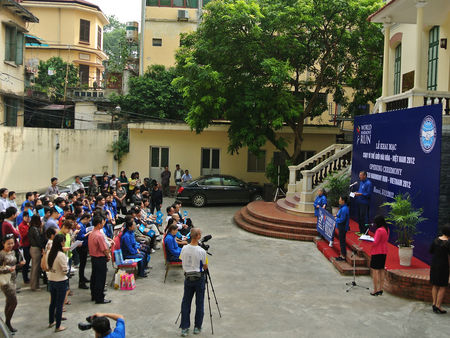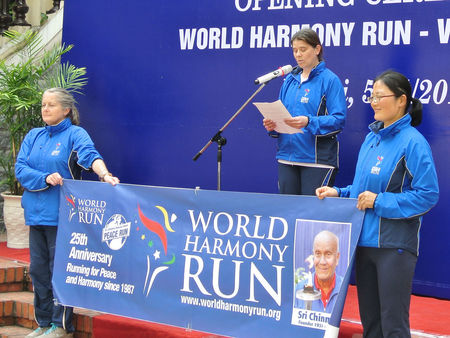 Nibbodhri Ward (Australia) shared some of Sri Chinmoy's reflections on Ho Chi Minh and the country of Vietnam, excerpted here: "Ho Chi Minh, I bow to you. You are the father of the nation, the liberator of the nation and the highest dreamer of the nation. Your mind's wisdom and your heart's compassion will forever shine through the heart of each and every Vietnamese. Viet Nam, we love you and adore you because you are a true believer, lover and promoter of world peace."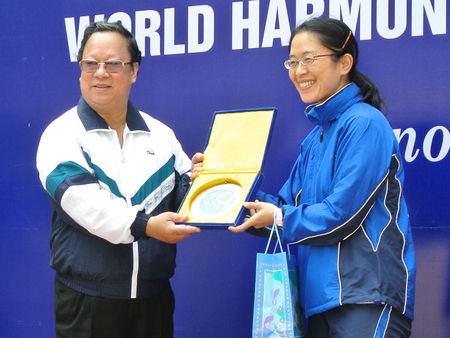 We were very honored to be able to present H.E. Mr. Vu Xuan Hong with the inaugural World Harmony Dreamer award in recognition for his truly remarkable and dedicated service to not only Vietnam but the entire world.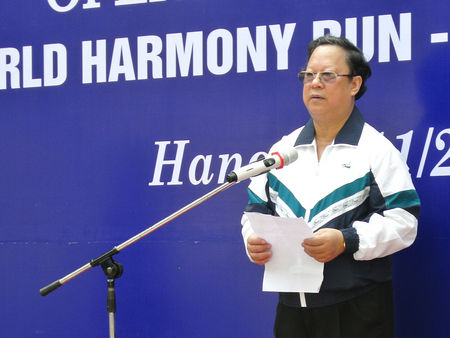 H.E. Mr. Vu Xuan Hong responded by saying, "We highly appreciate the World Harmony Run and its message of peace and inspiration to people all over the world. We would like to thank you and your founder Sri Chinmoy for your fine sentiments to Vietnam and to our late President Ho Chi Minh.The light of peace through the torch will shine brightly not only in the hearts of each and every person that you meet but also spread throughout the community of countries throughout the world."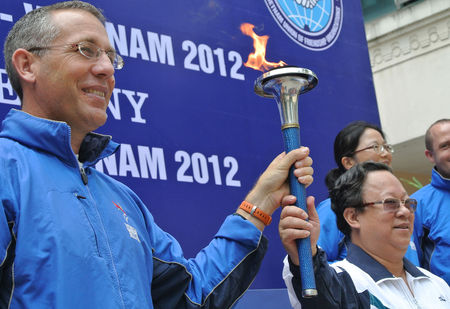 H.E. Mr. Vu Xuan Hong concluded by declaring the World Harmony Run Vietnam open and presented Salil with the lit torch.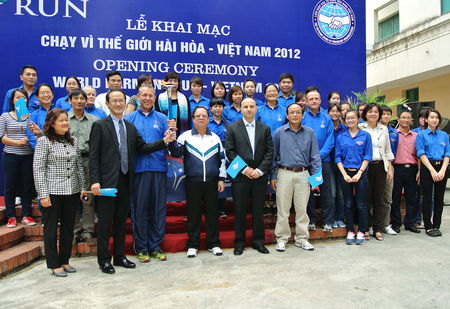 Invited guests and VUFO youth organization join in holding the torch before we run to Chu Van An Secondary School.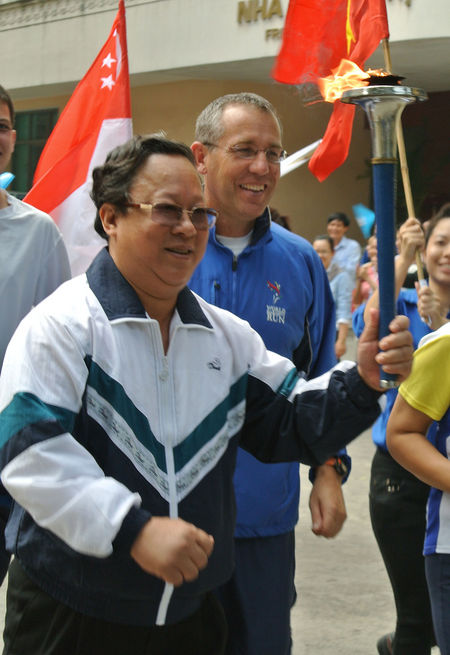 H.E. Mr. Vu Xuan Hong got us started at a good pace.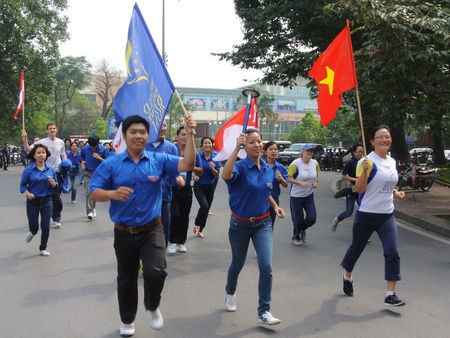 We were delighted to have about 40 members of the VUFO Youth organization carry the torch with us.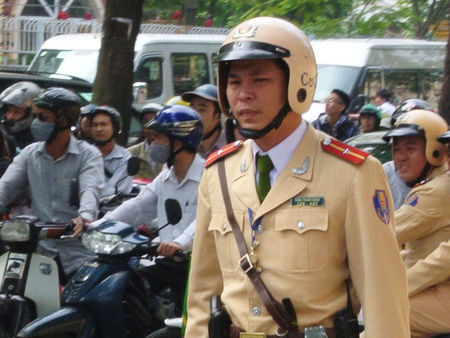 The Hanoi Police were very helpful in clearing the road and making sure everyone was safe and had an enjoyable experience.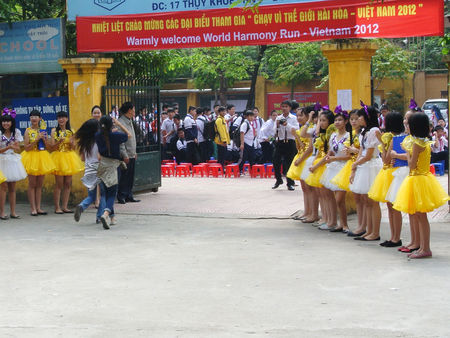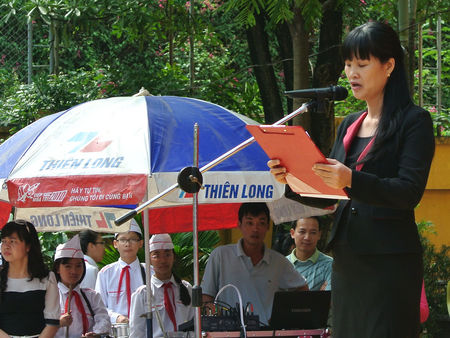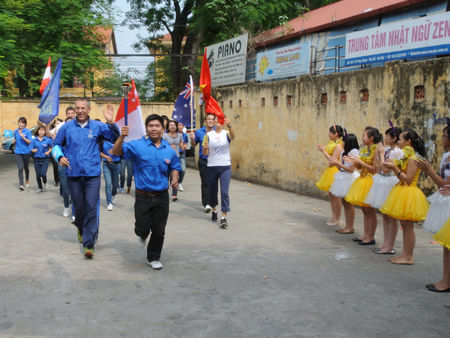 Arriving at Chu Van An Secondary School.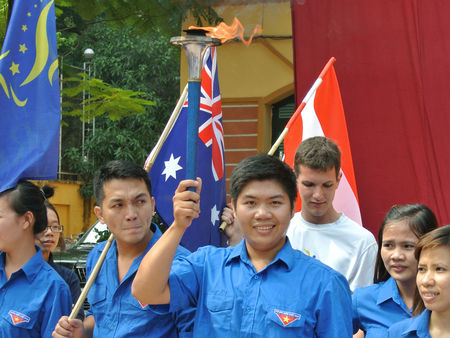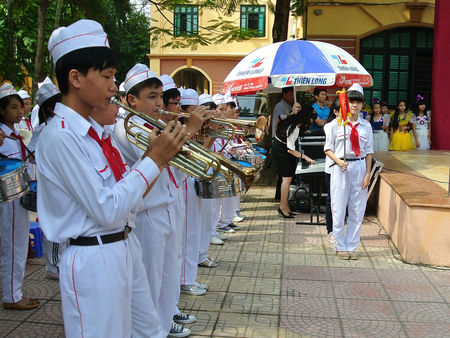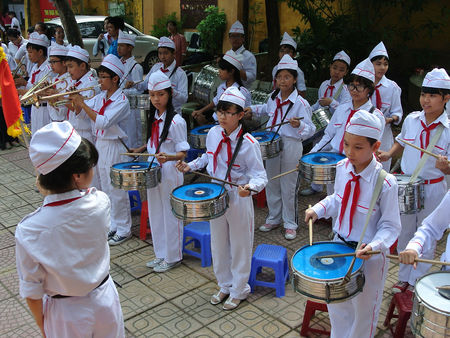 The Chu Van An Secondary School band performed a rousing welcome.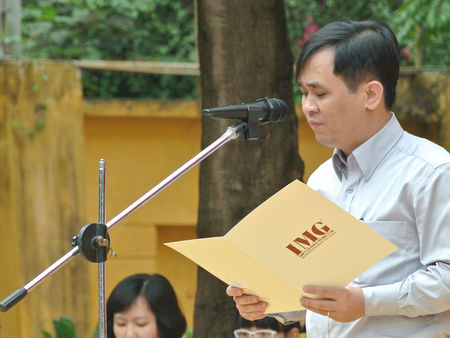 The School Director officially received the torch and welcomed the runners.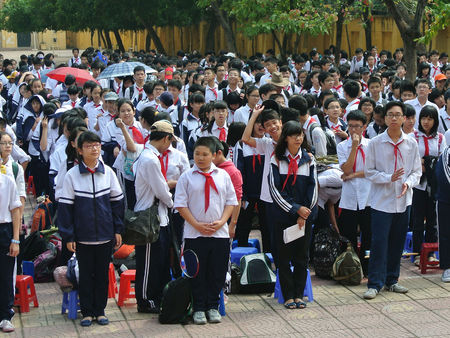 Over one thousand school children made sure we felt very welcome.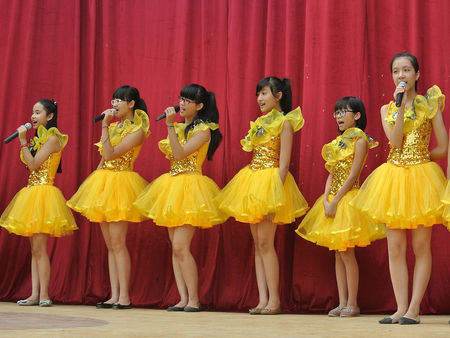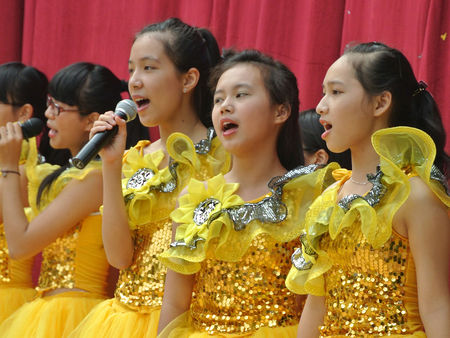 They had arranged excellent performances for us - singing and dancing.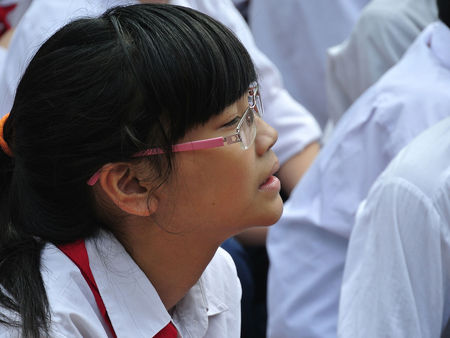 Their fellow students also enjoyed the performances.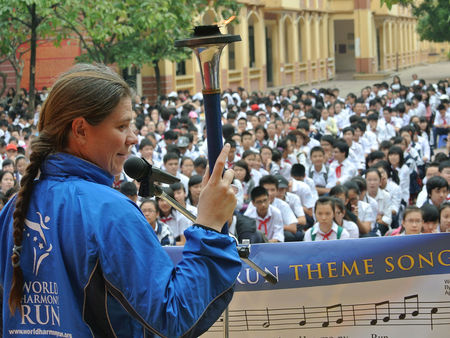 Nibbodhri (Australia) again shared some of Sri Chinmoys reflections on Vietnam and Sri Chinmoy.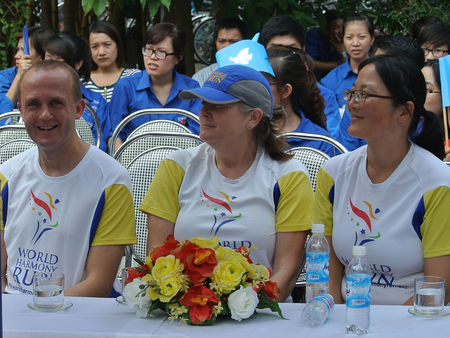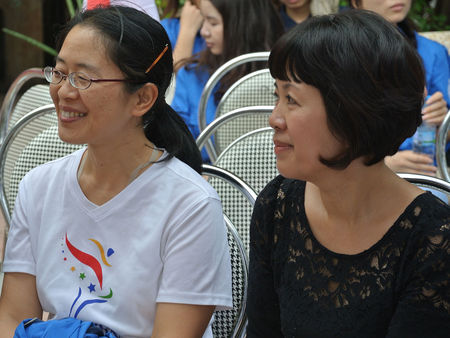 Harashita and Ms. Van enjoy the specatacle.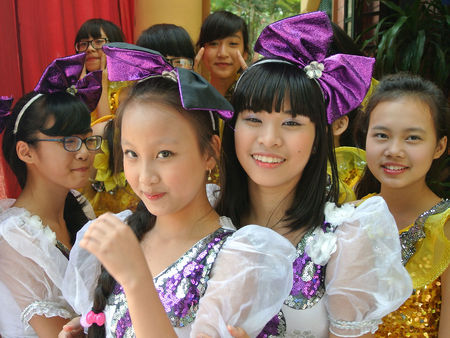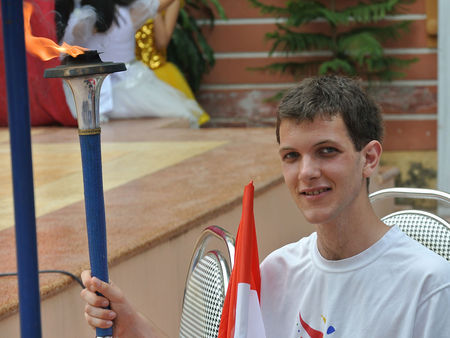 Nikolaus Drekonja (Austria) at only his second World Harmony Run event.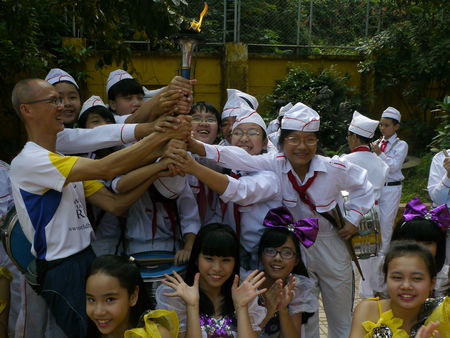 The school band holds the torch.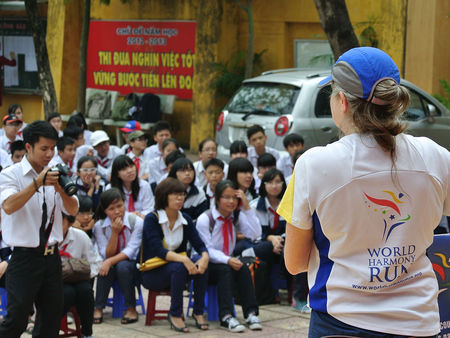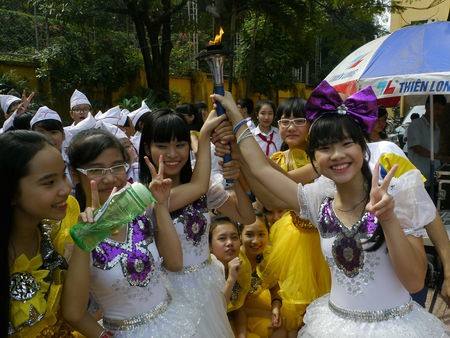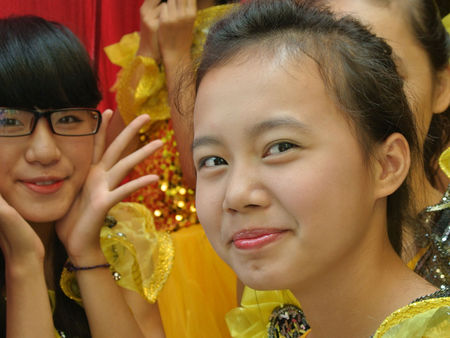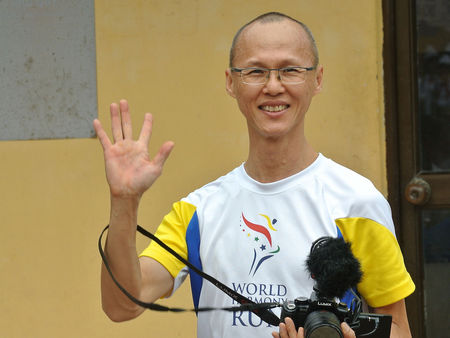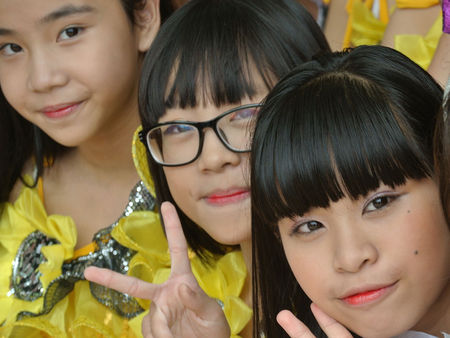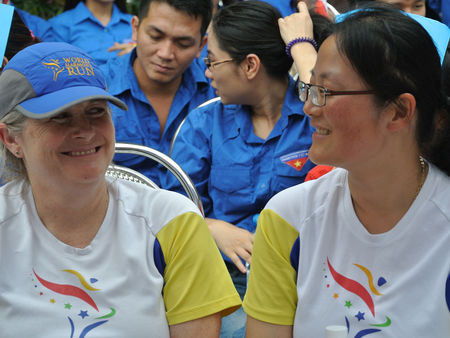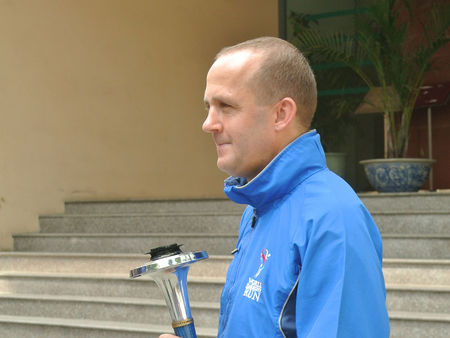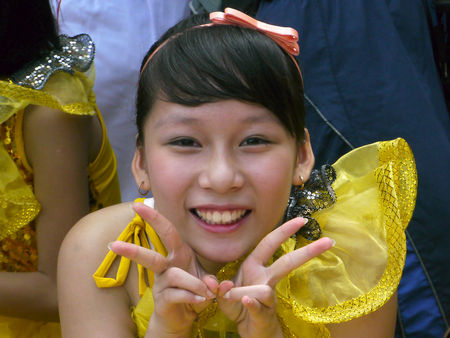 Thank you Hanoi for a most heartfelt, inspiring and remarkable opening to the Vietnam World Harmony Run 2012.
---
Distance: 1 km
Team Members:
Salil Wilson (Australia), Harashita Sunaoshi (Japan), Abhisar Laza (Czech Republic), Hemabha Jang (Korea), Urdhacheta Yap (Singapore), Uddyogini Hall (Australia), Nibbodhri Ward (Australia), Nickolaus Drekonja (Austria)
Gallery: See more images!