Belgium 26 September: Brussels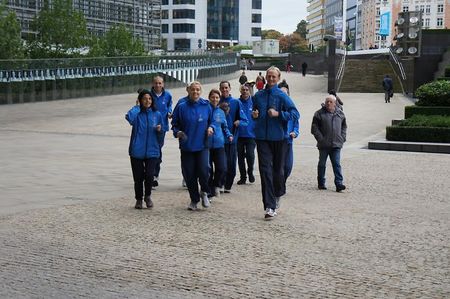 We had a meeting today at the European Commission in Brussels.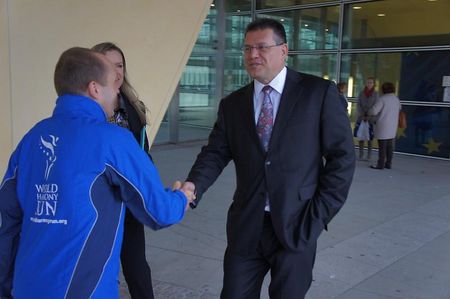 Mr. Maros Sefcovic, the European Commissioner for Slovakia, received us just outside the building of the European Commission.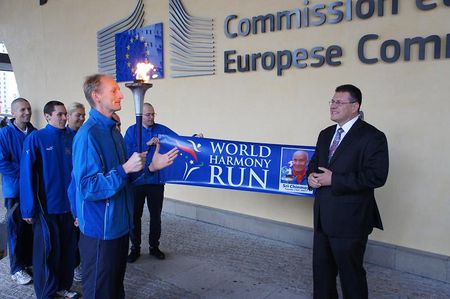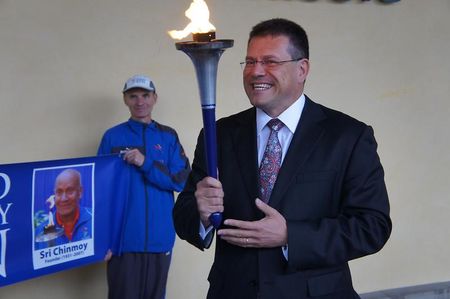 Mr. Sefcovic held the Torch and gave a warm speech, praising the initiative of the World Harmony Run. He happened to be a long-distance runner himself and had already completed the famous 20K of Brussels three times!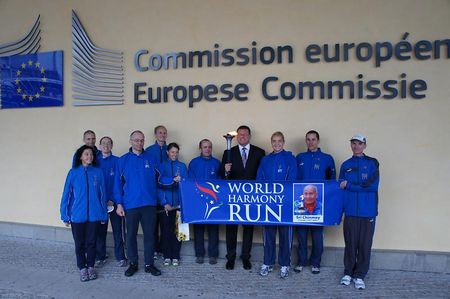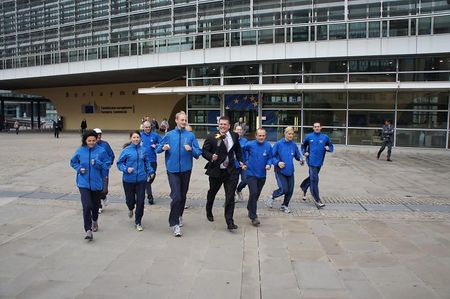 We challenged him to a little run with the Torch, which was not a problem although it was a bit windy.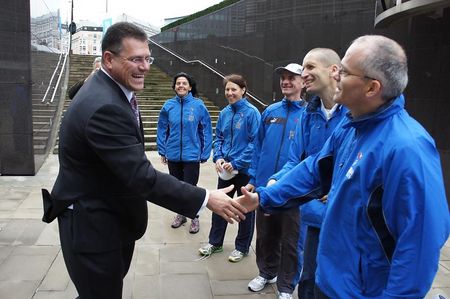 We are very grateful to Mr. Sefcovic for his support and encouragement and hope to run some more with him in the future.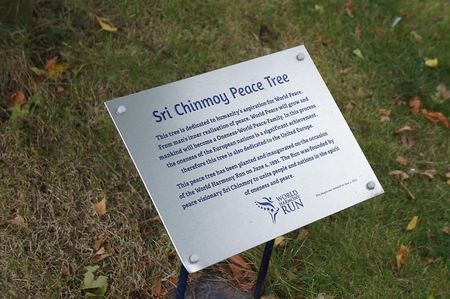 After the European Commission we made a stop at a nearby park to visit the Sri Chinmoy Peace Tree that was planted there in 1991.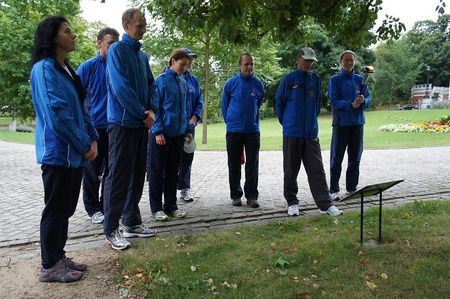 Then we ran a few kilometres to the elementary school of Claire Joie where some hundred children were waiting for us.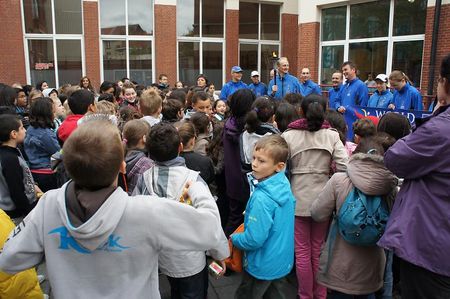 They were an enthusiastic bunch and of course we played the country game with them and sang the World Harmony Run song.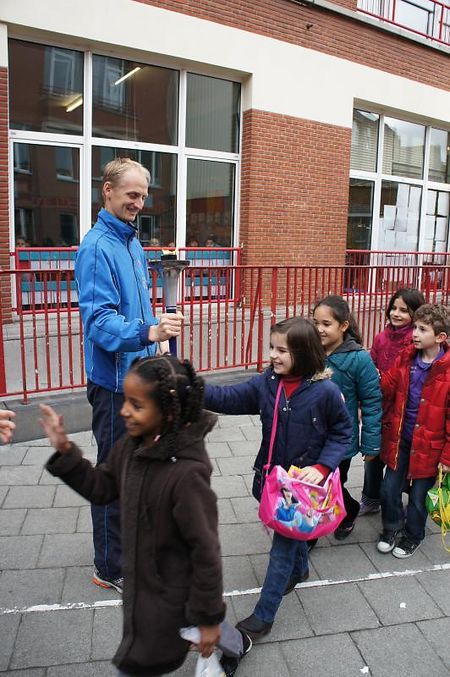 Hold the Torch...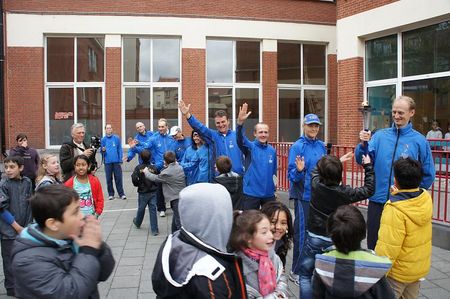 ...exchange high fives with the runners...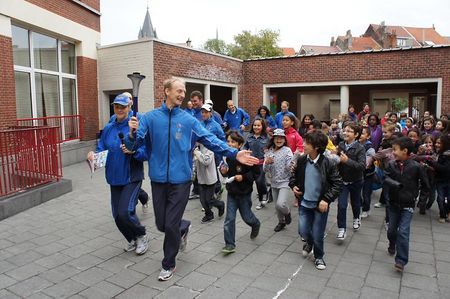 ...and run!
We enjoyed our two days of World Harmony Run in the European capital of Brussels immensely and promise to come back soon.
---
Distance: 3 km
Team Members:
Abhinabha Tangerman (The Netherlands), Abhisar Laza (Czech Republic), Albena Margaritova (Germany), Sara Schmidt (The Netherlands), Varunavi Klabnikova (Slovakia), Pranayani Schuringa (The Netherlands), Arohana Kovacs (Hungary), Jalarka Schiltz (Luxemburg), Prabhata Schräder (Germany), Predrag Knezevic (Serbia), Shaivya Rubczynska (Poland), Eric Chovancek (Slovakia), Arthada Platzgummer (Austria)
Harmonemail:
You can send a message to the runners or read the messages.
Gallery: See more images!