Belgium 6 April: Frandeux - Luxembourg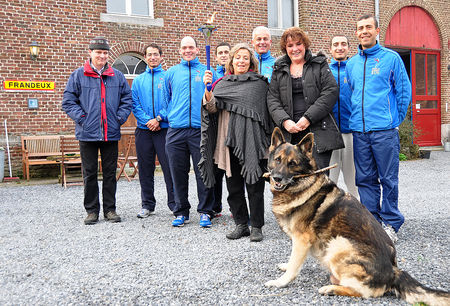 We spent a great night in Ferme de Frandeux! Thank you again for the hospitality!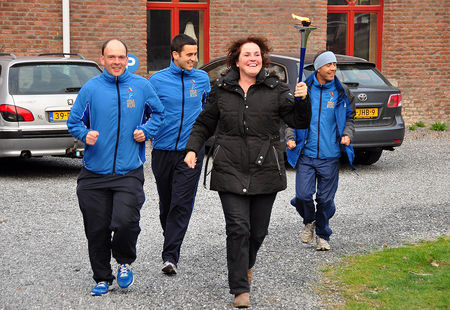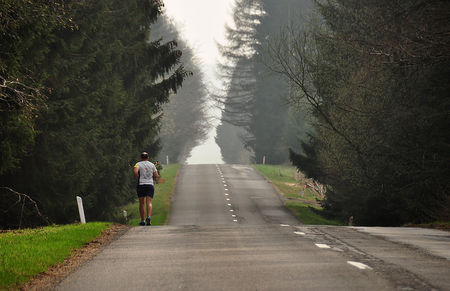 ...long km's through lonely forrests...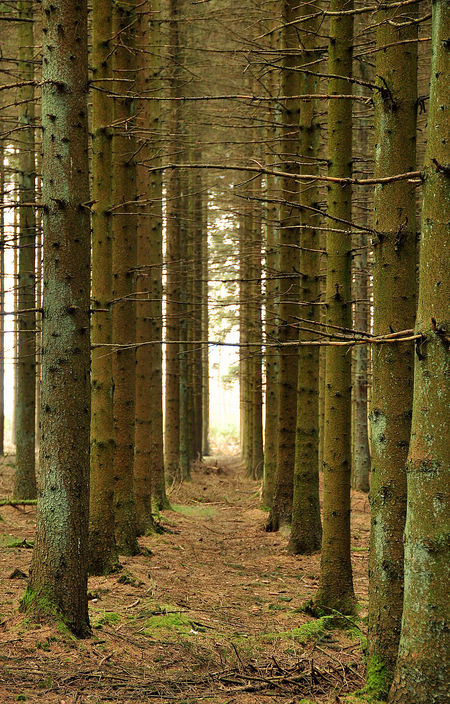 ...this remote part of Belgium is extraordinary beautiful...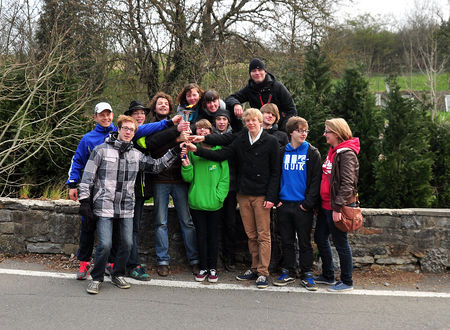 ...a spontaneous meeting...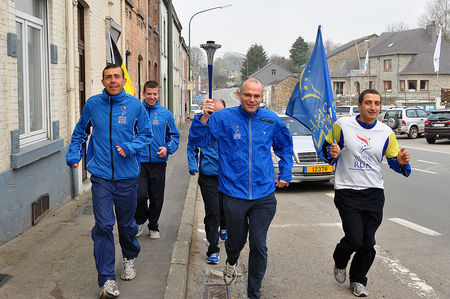 InSt. Hubert we met our Luxembourg coordinators...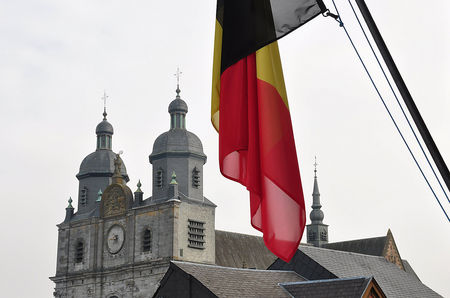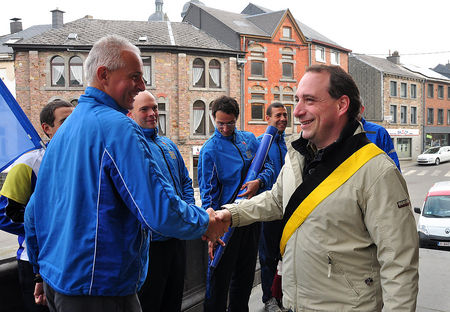 The city representative welcomed us at the city hall...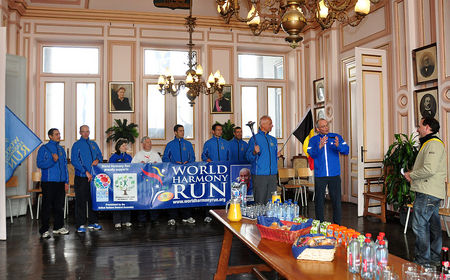 ...nice refreshments...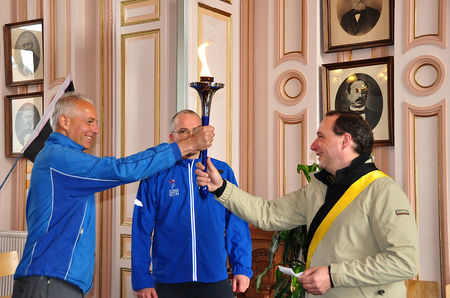 ...and coffee...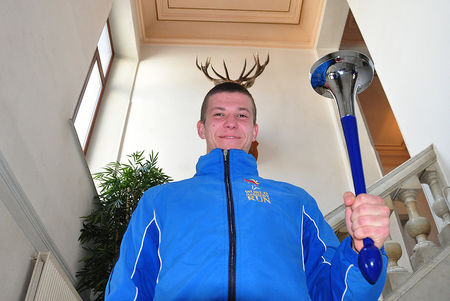 ...no, this is not the stag St. Hubert was hunting...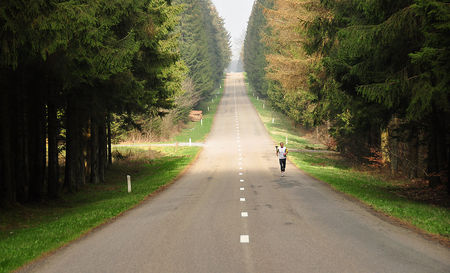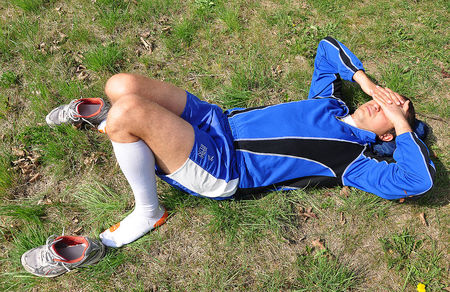 ...after so many days of running we could feel all the miles since the start in Portugal...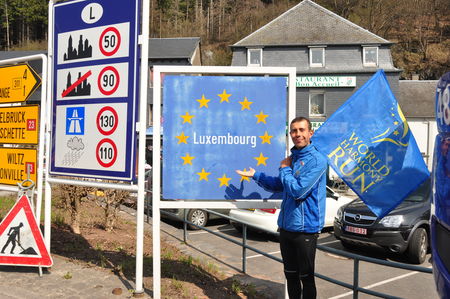 Welcome to Luxembourg! Again Thank You Belgium for all the great meetings and the hospitality!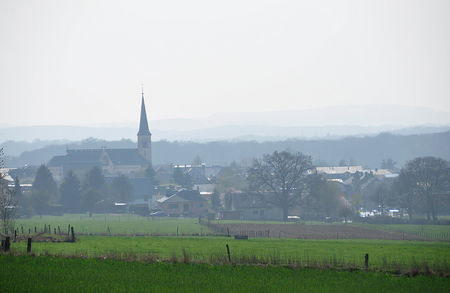 ...the idyllic countryside of Luxembourg...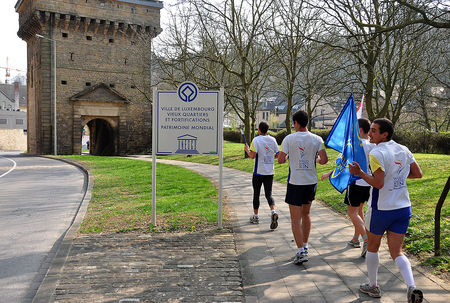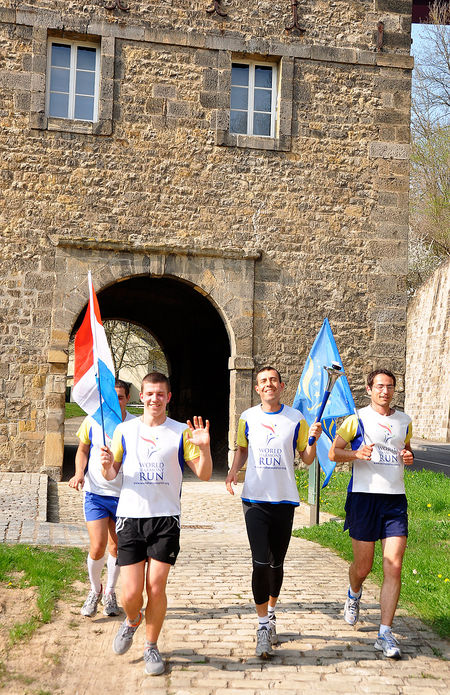 Our team reached Luxembourg and will take a well deserved break. Most of our team members will go to New York for the official worldwide opening ceremony of the World Harmony Run.
We will see you again soon!
---
Video Message from Davidson Hepburn, President (2009 - 2011) of the General Conference of the United Nations Educational, Scientific and Cultural Organization (UNESCO) for 25th Anniversary of the World Harmony Run and a vision for the decade: "Toward a Oneness-World".
Full Text of the 25th annversary message and link to 25 language informal Translations: http://www.worldharmonyrun.org/25
or Click on language button for separate youtube videos wth sub titles in varous languages
See also: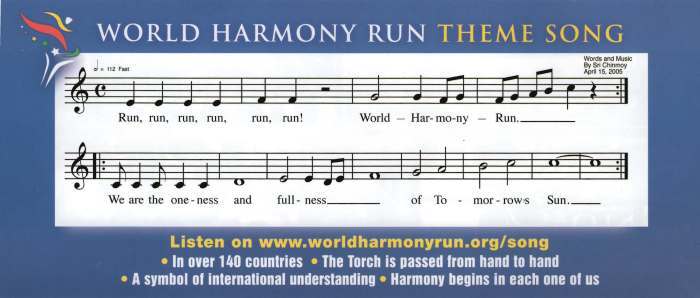 ---
Distance: 110 km
Team Members:
Dipavajan Renner (Austria), Sandro Zincarini (Italy), Andre Carvalho Ribeiro (Portugal), Sumahat Strohn (Germany), Mladen Vujaklija (Croatia), Petar Mihaylov (Bulgaria), Vladimir Ilyasov (Russian Federation), Luxembourg Runners
Harmonemail:
You can send a message to the runners or read the messages.
Gallery: See more images!