Belgium 4 April: Antwerpen - Leuven
A big "Thank you" to the Hotel RAMADA and Hotel IBIS for supporting the World Harmony Run!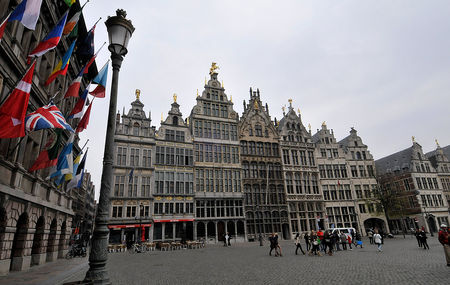 We started our day at the city hall in Antwerpen...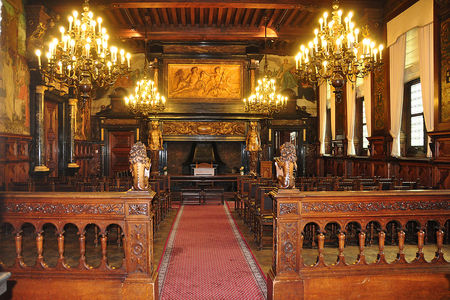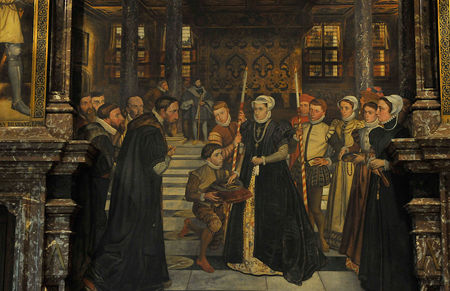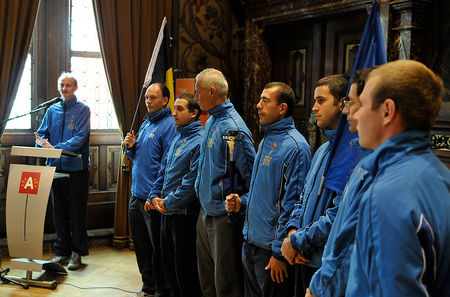 ...after a short presentation in this history-loaded place Mr. Robert Voorhamme, Sport representative of the City of Antwerpen, welcomed us and lit the torch...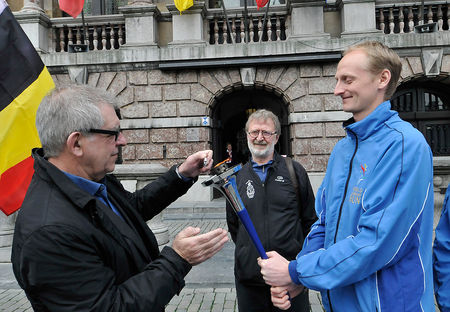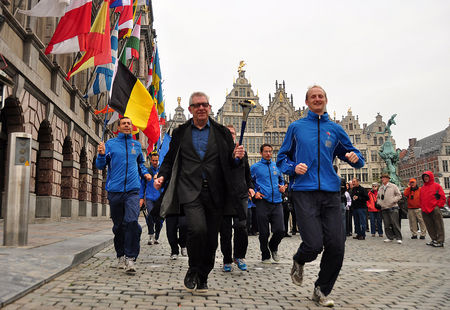 ...a short symbolic run on the main square...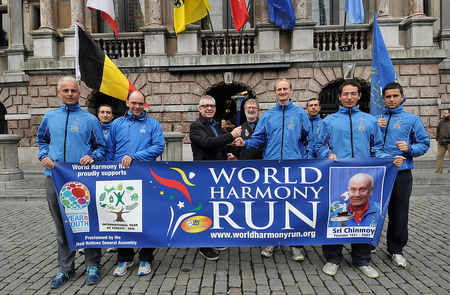 Thank you Antwerpen!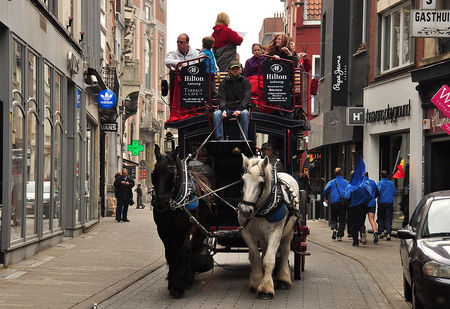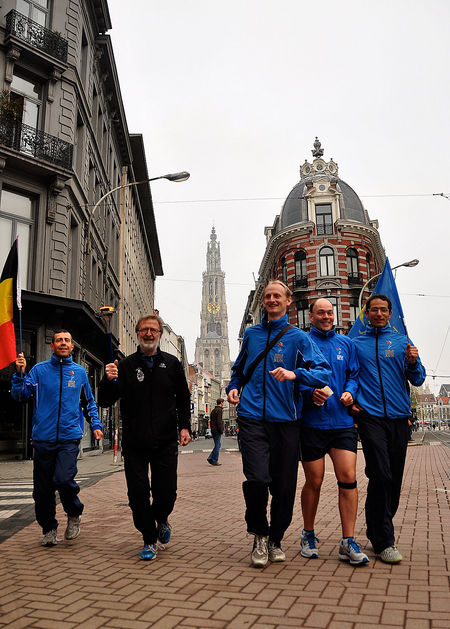 ...together with our runner-friend from AC Beerschot we left Antwerpen and went South...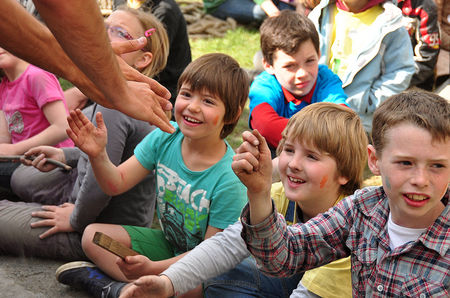 In Leuven we met children from the "Speelplaats Heverlee"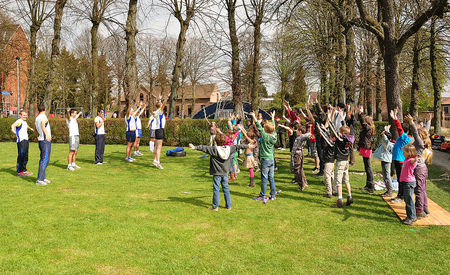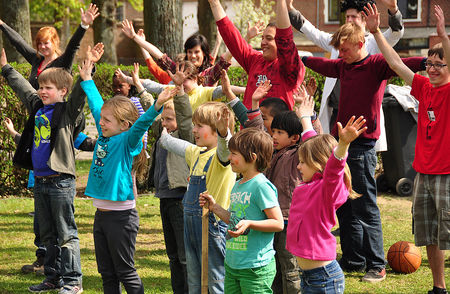 ...a full presentation-program with the kids!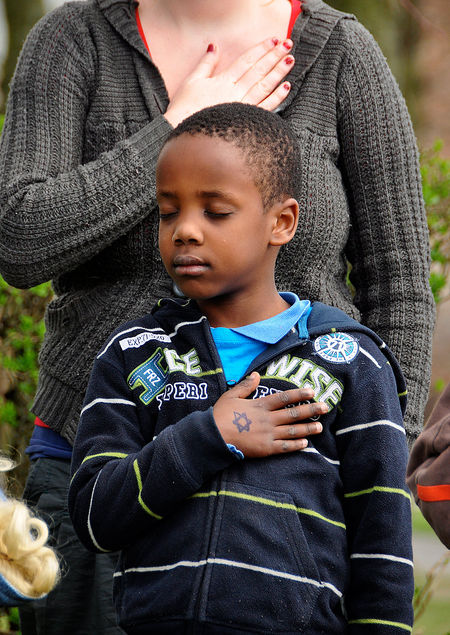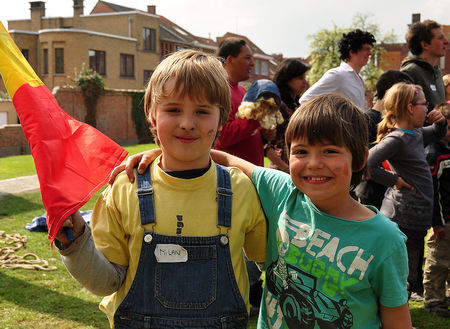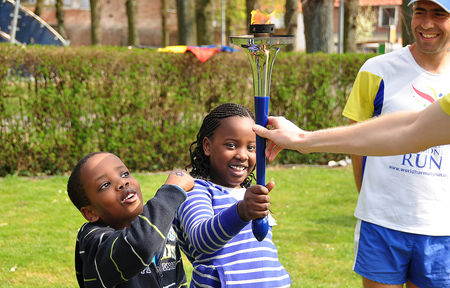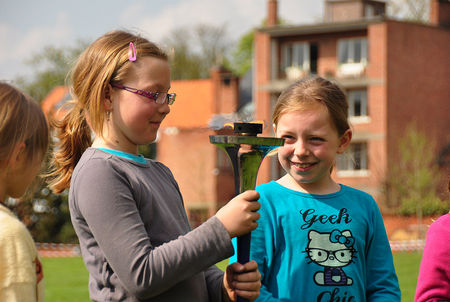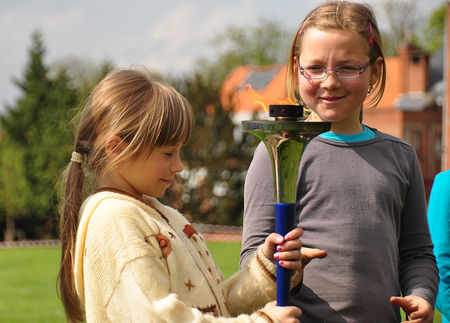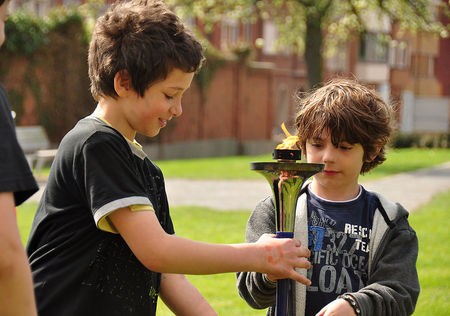 ..and lots of happy faces...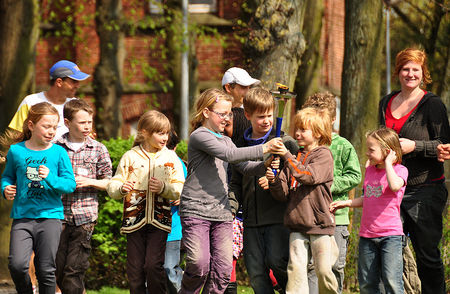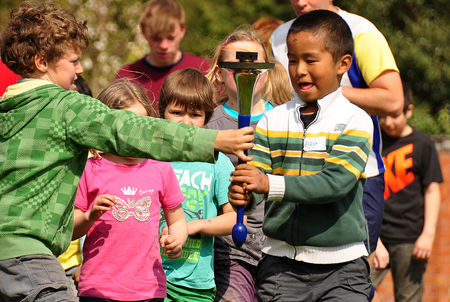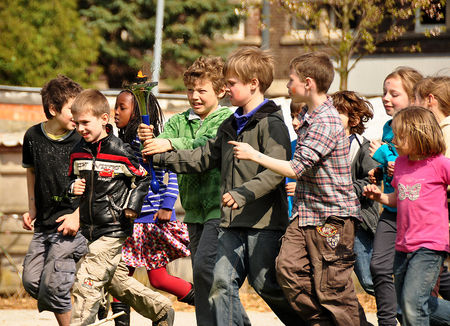 ...a dynamic run ended the meeting and we went on to the city hall for our next reception...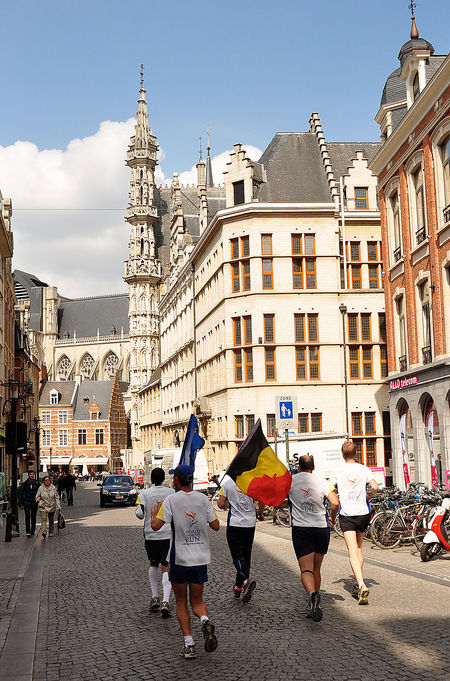 Belgium has a very well preserved infrastructure of historical buildings and places...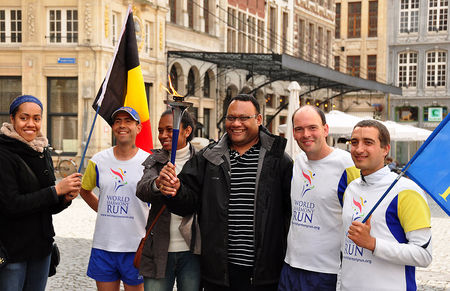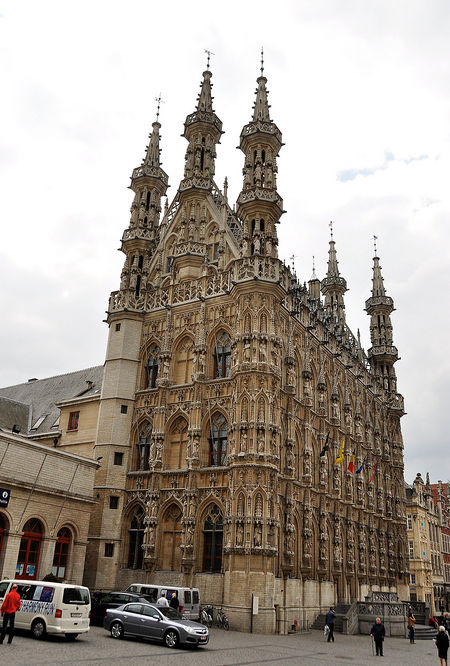 ...the city hall in Leuven. Leuven is famous for its old university. On every corner you can breathe the tradition...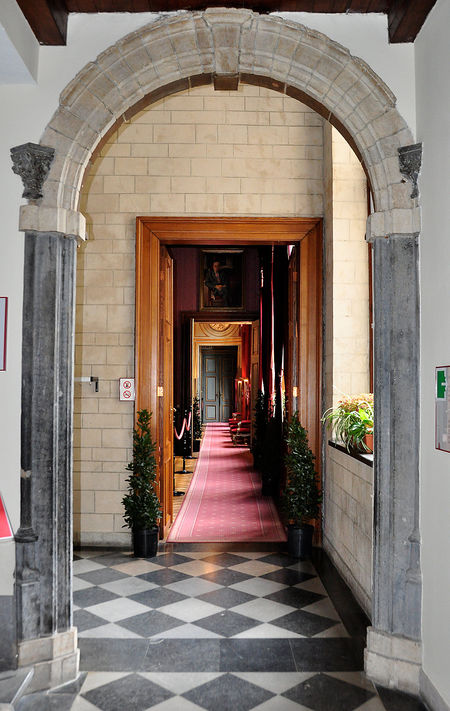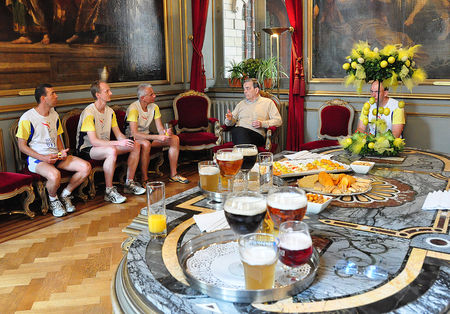 Mayor Louis Tobback welcomed us and we got a nice introduction into Belgium history!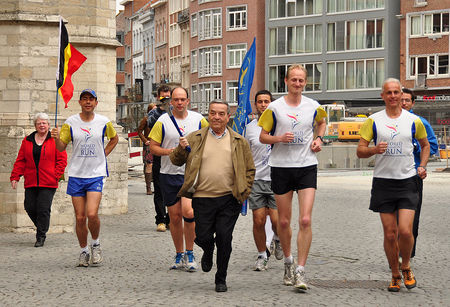 A short Run ended the meeting...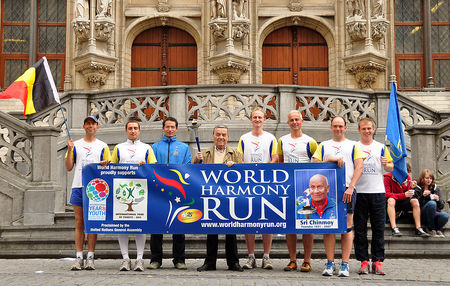 Thank you for the welcome!
---
Video Message from Davidson Hepburn, President (2009 - 2011) of the General Conference of the United Nations Educational, Scientific and Cultural Organization (UNESCO) for 25th Anniversary of the World Harmony Run and a vision for the decade: "Toward a Oneness-World".
Full Text of the 25th annversary message and link to 25 language informal Translations: http://www.worldharmonyrun.org/25
or Click on language button for separate youtube videos wth sub titles in varous languages
See also: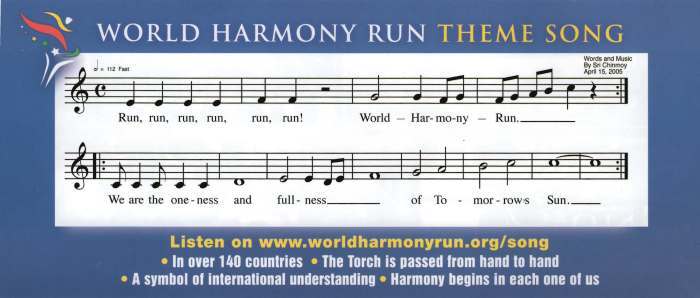 ---
Distance: 52 km
Team Members:
Dipavajan Renner (Austria), Abhinabha Tangermann (Netherlands), Apaguha Vesely (Czech Republic), Sandro Zincarini (Italy), Andre Carvalho Ribeiro (Portugal), Sumahat Strohn (Germany), Mladen Vujaklija (Croatia), Petar Mihaylov (Bulgaria), Vladimir Ilyasov (Russian Federation)
Harmonemail:
You can send a message to the runners or read the messages.
Gallery: See more images!