Belgium 2 April: Dunkirk - Brugge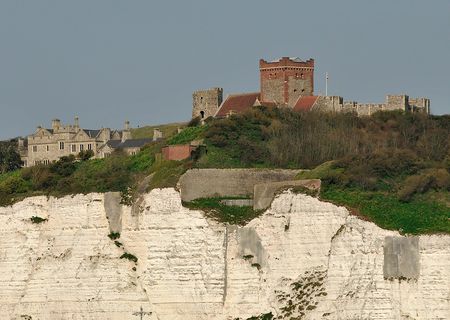 We had to say good bye to good old England...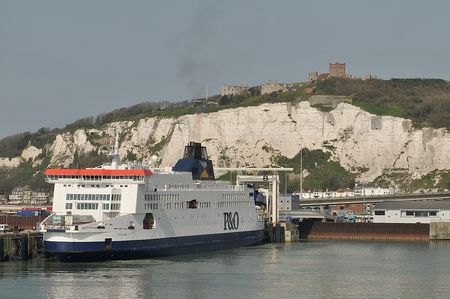 Our ferry to France was waiting...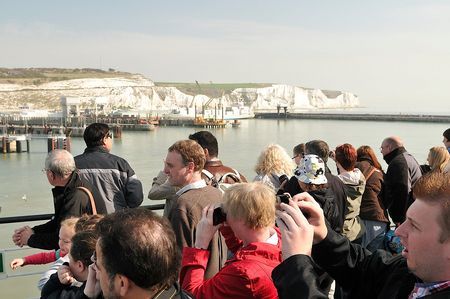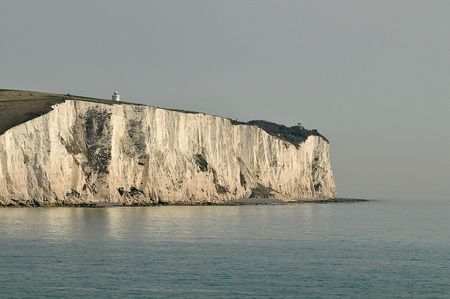 Bye, bye Dover!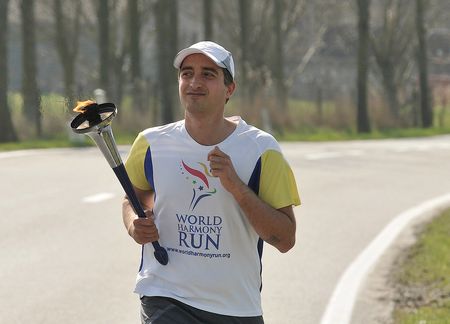 After our ferry trip across La Manche we started to run in France.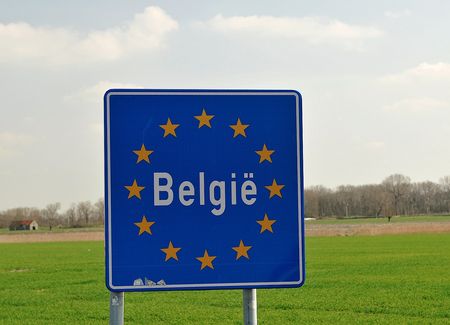 ...and soon we reached Belgium...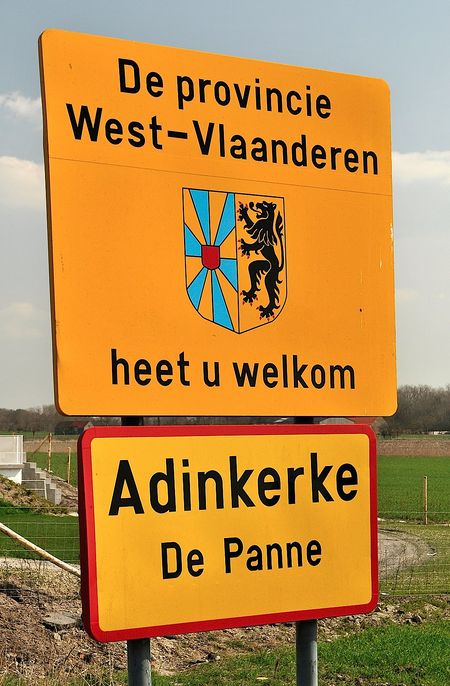 "The province of West-Flanders welcomes you", the sign says. We know Belgians are very hospitable people and we were looking forward to run four days through this beautiful country.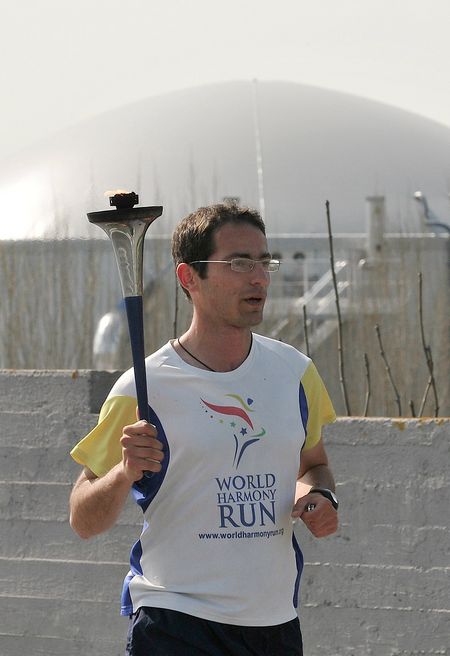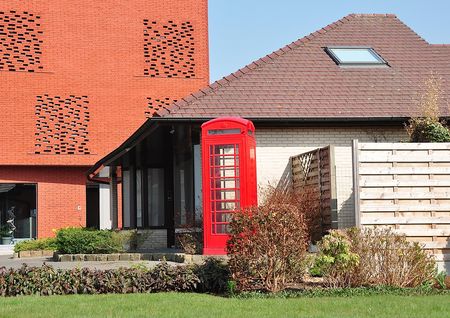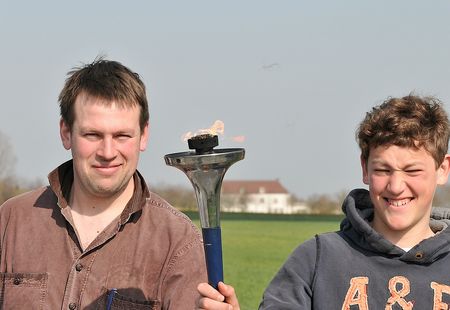 Of course we met some locals and shared the Torch.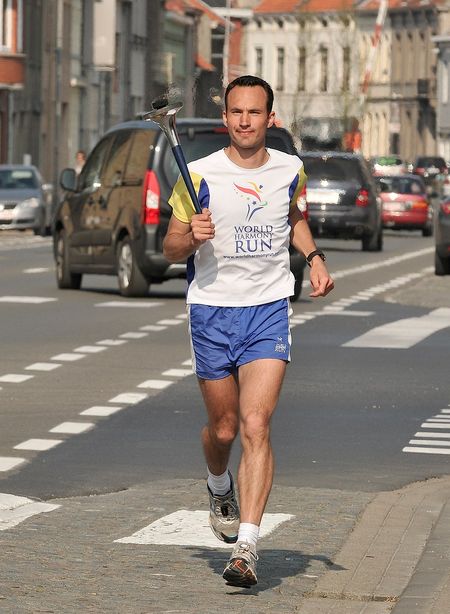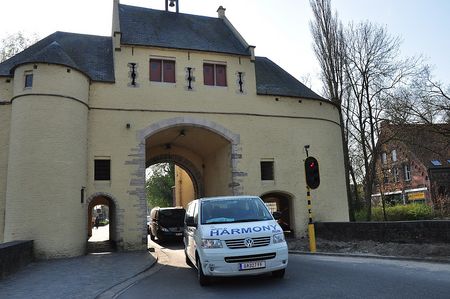 Our final destination of today was the Unesco heritage city of Brugge, in the West of Belgium, quite close to the sea.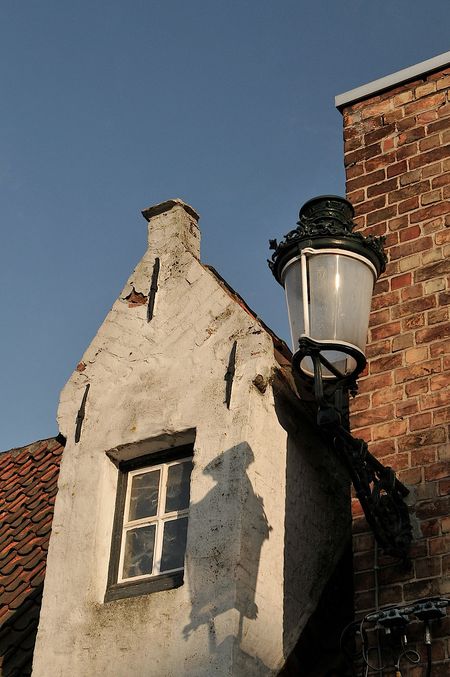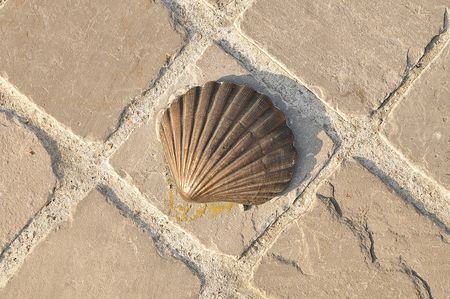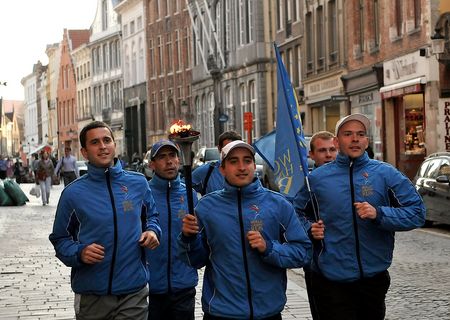 We ran through the centre of town all the way to the main square.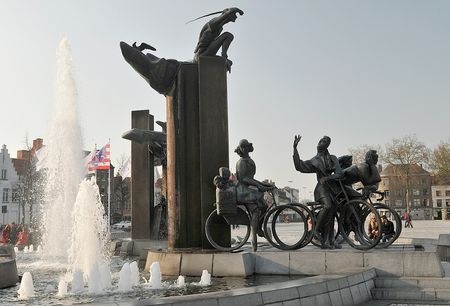 Belgium is a country of cyclists.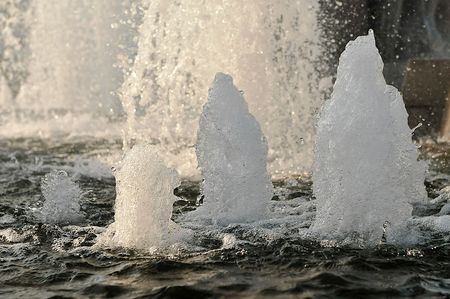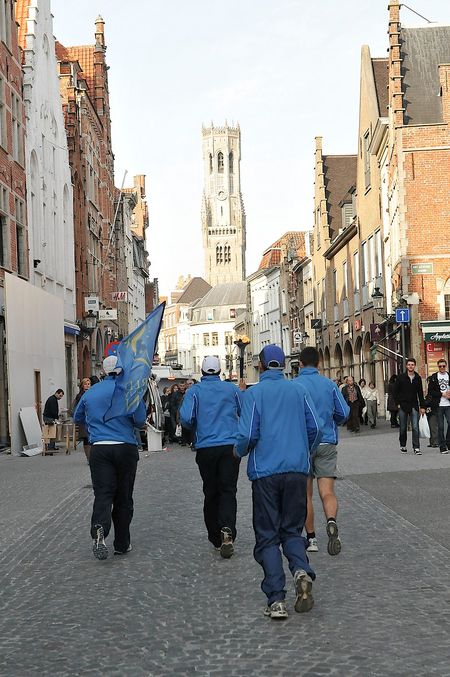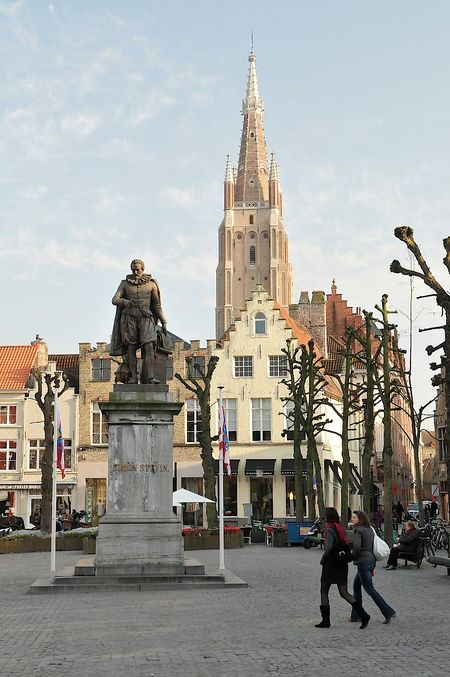 Brugge is a truly historical city.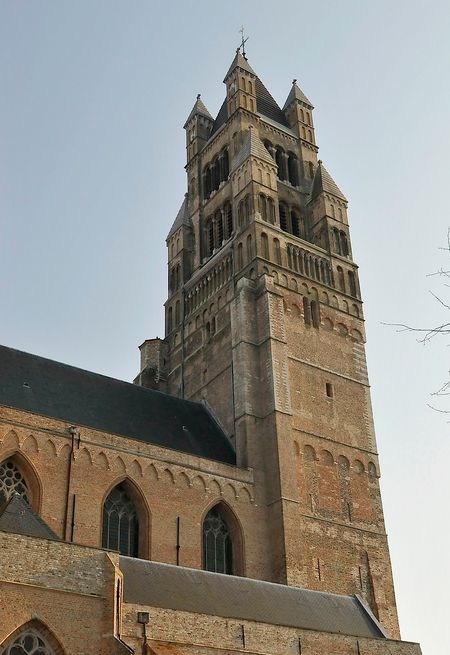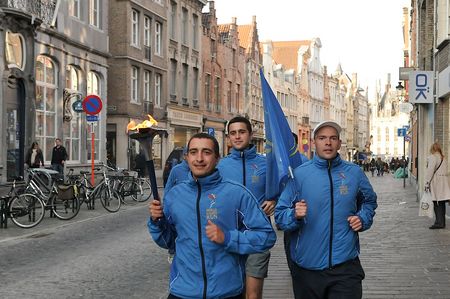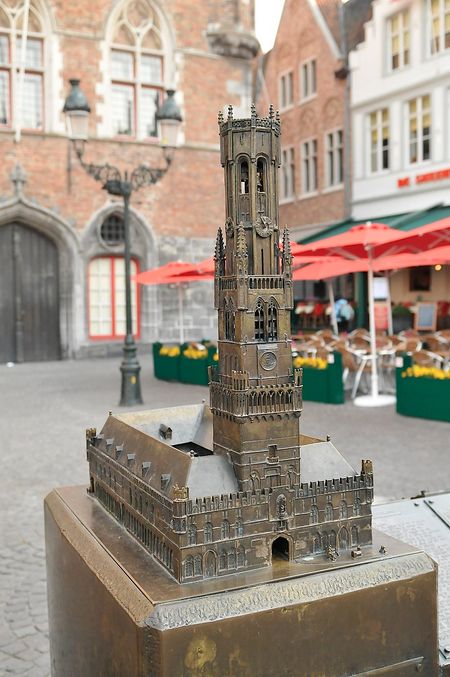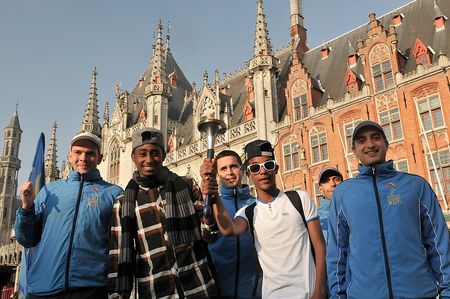 Meeting the locals.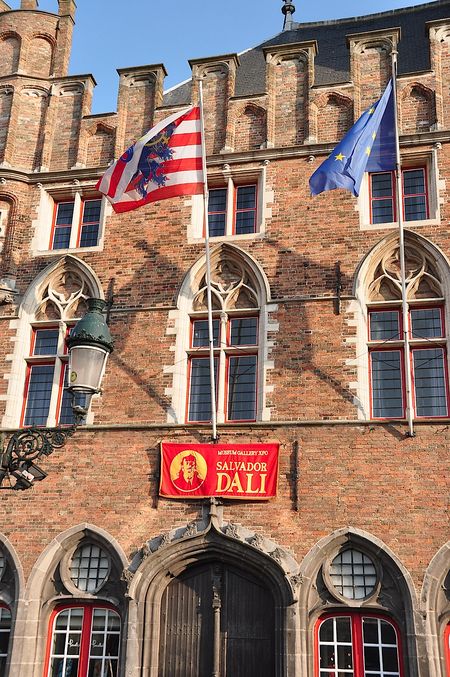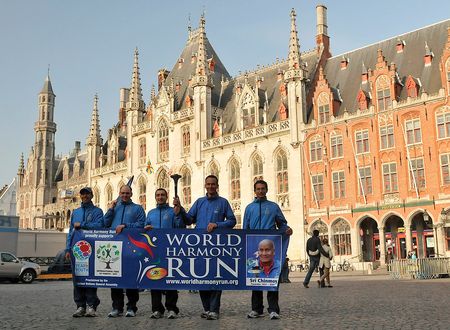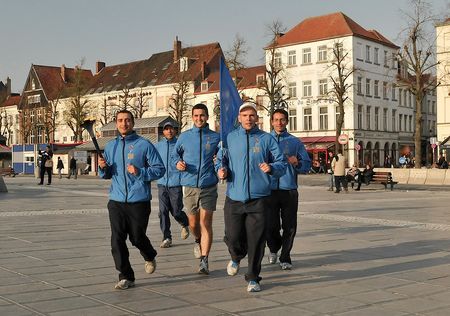 Tomorrow we run from Brugge to Antwerp - stay tuned!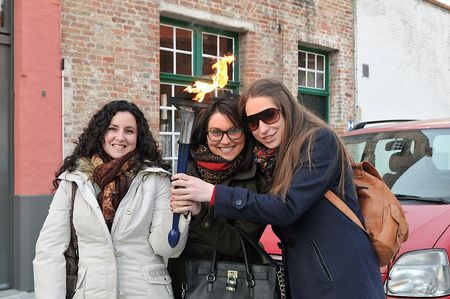 Smile, you're now in the World Harmony Run-Team!
---
Video Message from Davidson Hepburn, President (2009 - 2011) of the General Conference of the United Nations Educational, Scientific and Cultural Organization (UNESCO) for 25th Anniversary of the World Harmony Run and a vision for the decade: "Toward a Oneness-World".
Full Text of the 25th annversary message and link to 25 language informal Translations: http://www.worldharmonyrun.org/25
or Click on language button for separate youtube videos wth sub titles in varous languages
See also: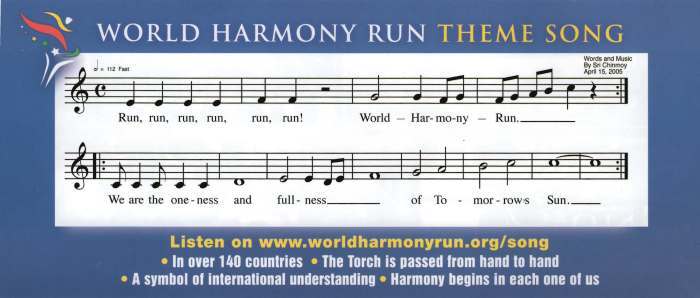 ---
Distance: 93 km
Team Members:
Apaguha Vesely (Czech Republic), Sandro Zincarini (Italy), Mladen Vujaklija (Croatia), Sumahat Strohn (Germany), Noivedya Juddery (Australia), Andre Carvalho Ribeiro (Portugal), Deeptaksha Mihaylov (Bulgaria), Abhejali Bernardova (Czech Republic), Vladimir Ilyasov (Russian Federation), Laszlo Szente (Hungary), Balavan Thomas (England), Devashishu Torpy (England), Manatita (England), Mahasatya (Poland), Sahadeva (England), Nurari (England)
Harmonemail:
You can send a message to the runners or read the messages.
Gallery: See more images!