Japan 7 May: Sendai - Ishinomaki仙台~石巻
ニュージーランドを3月5日に出発したアジアパシフィック・ランはシンガポール・マレーシアでのランを終え、いよいよ日本に上陸。仙台~秋田間の5日間リレーが始まります。
The Asia Pacific Run has completed its Singapore/Malaysia leg and now is about to start the Japan Route from Sendai.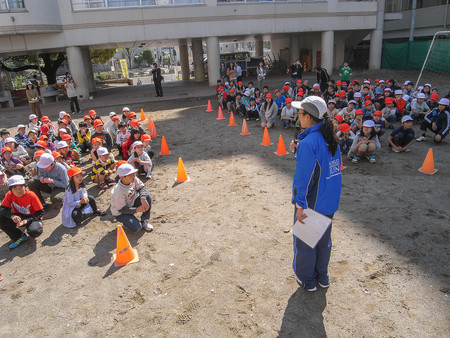 出発地は仙台市街にある東二番丁小学校。
Our relay starts from Higashi Nibancho Elementary School in the middle of Sendai City.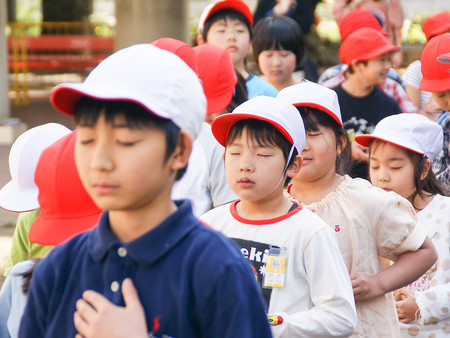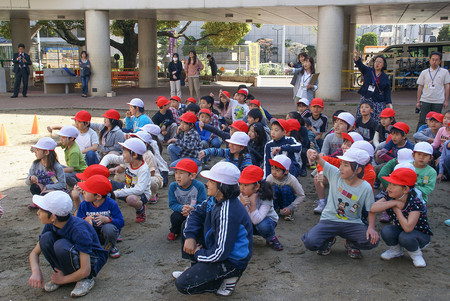 仙台市教育委員会の推進する「故郷復興プロジェクト『復興へ!学校の力結集!』」の一環としてランの出発式をしてくださいました。生徒さんの運営委員で司会もしていただきました。ありがとうございます!
The starting ceremony was organized as part of the school's "Our Homeland Revival Project" initiated by Sendai City Board of Education. The student organizing committee members emceed the ceremony. Our gratitude!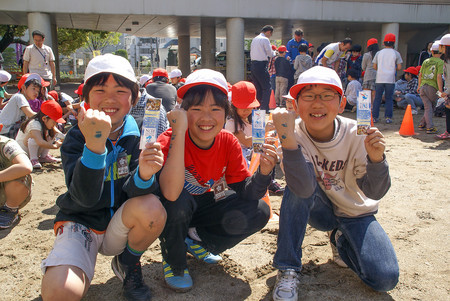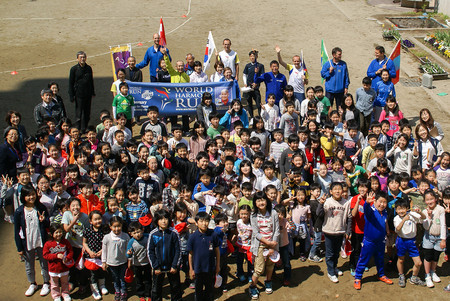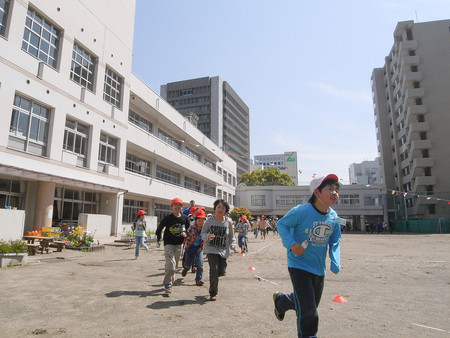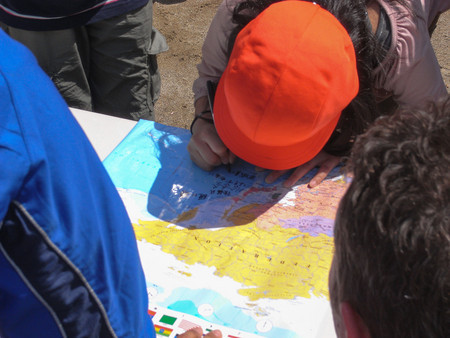 ニュージーランドからまわってきた世界地図の日本の周りに代表の子供たちがサイン。各国の子供たちの名前が入った地図はカザフスタンまで旅します。
The world map which has been signed by children of countries of previous routes of Asia-Pacific Run is now here. Japanese children are signing their names near the map of Japan. This signature-map will travel all the way to Kazakhstan, the fininshing point.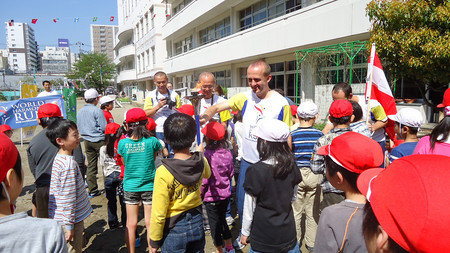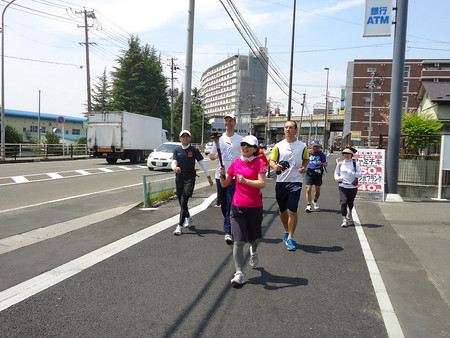 東二番町小学校からは、七十七銀行陸上競技部の名取英二監督(昭和54年から3年連続で日本陸上競技選手権大会400mで優勝した、宮城を代表する陸上競技界のリーダー的存在です。)をはじめ、「仙台サンデーマラソンクラブ」のメンバーの皆さんが走ってくださいました。ありがとうございます。
Many local runners joined us for the first 14km or so, including Mr. Eiji Natori, the manager of Shichiju-shichi Bank Track and Field Club. He won 400m three years in a row at Japan Atheletic Competition from 1979, and is now one of the leaders in the nation's track and field, taking care of up-and-coming atheletes.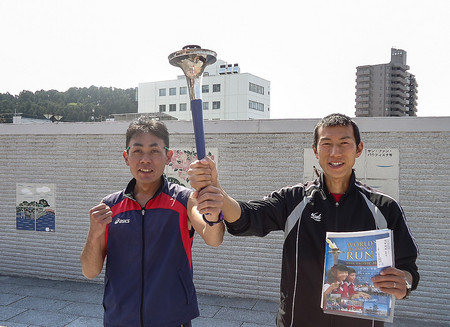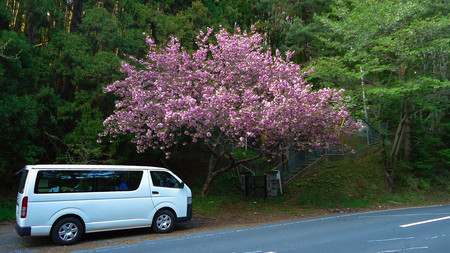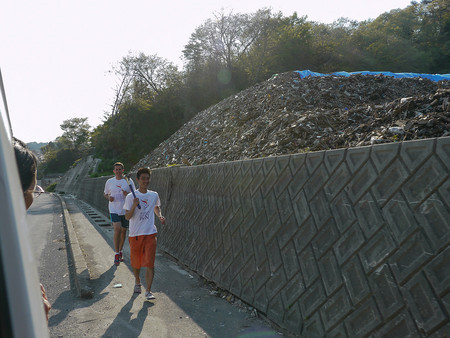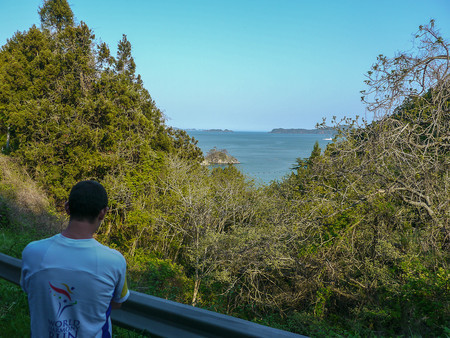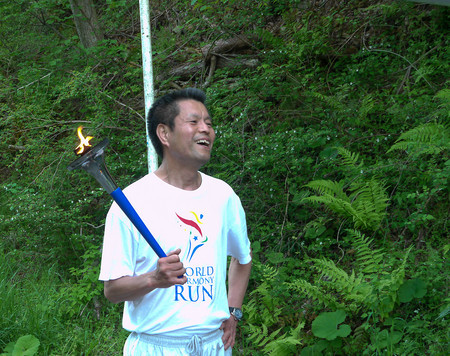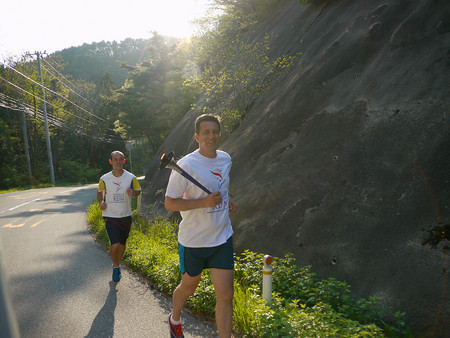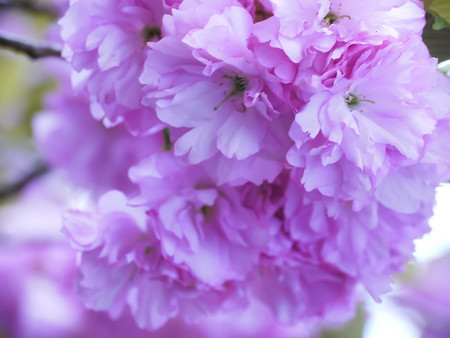 今日二校目の訪問先は多賀城市八幡小学校。5,6年生129名が迎えてくれました。
Our second school is Tagajo City's Yawata Elementary School. The 5th and 6th graders welcomed us and we had a good time together!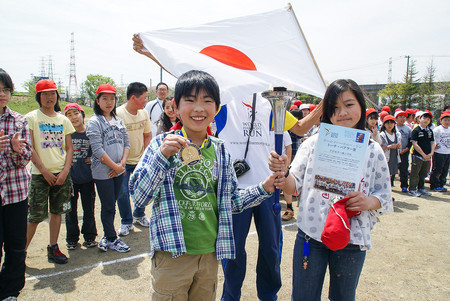 4月12日にニューヨーク世界開会式でワールドハーモニー・ランのトーチベアラー賞(トーチを掲げる人賞)が「日本のみなさん」に授与されました。(詳しくはこちら) 世界をよりよい場所にするために貢献した人に感謝と敬意をこめて贈られるものです。今回訪れる学校や幼稚園ではその賞のメダルと賞状を差し上げていきます。
The Torch Bearer Award was given to the People of Japan on April 12 at our Global Opening Ceremony in New York. During the Japan Run, we offer this award (the medallion and certificate) to all the schools we visit.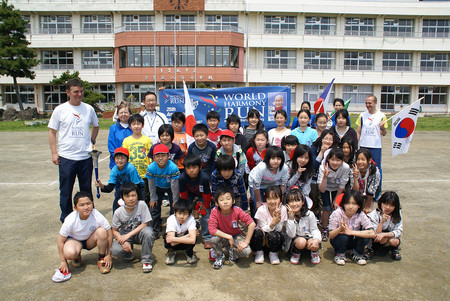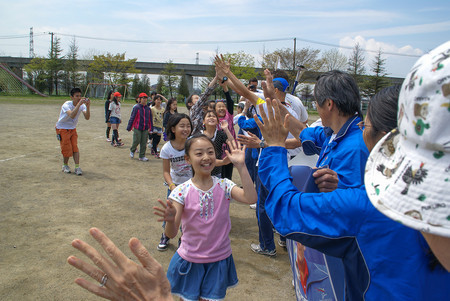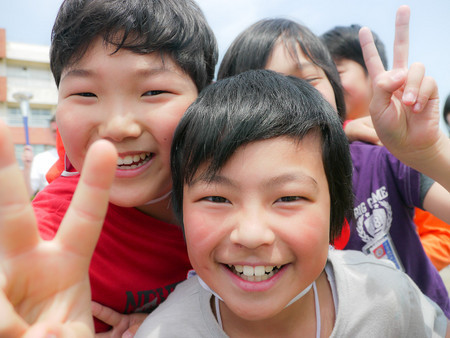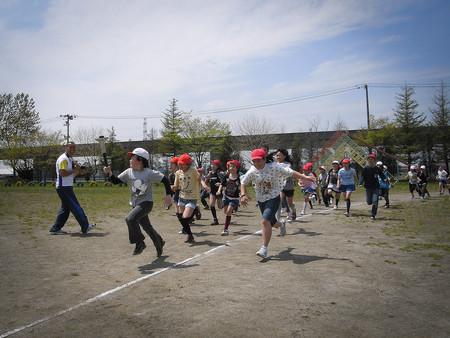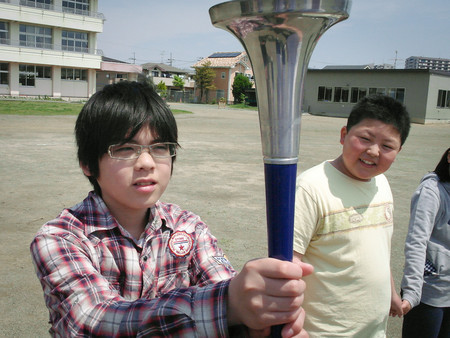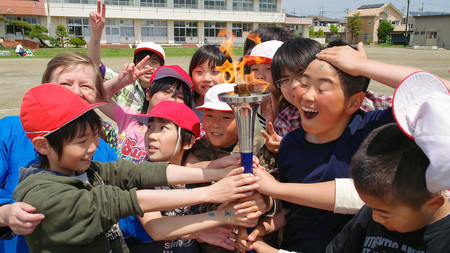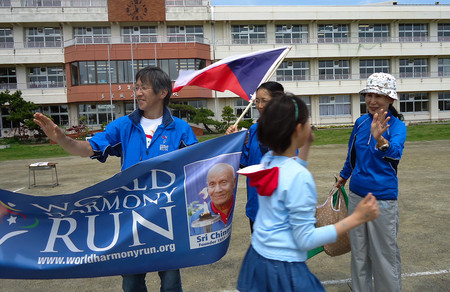 ランの途中での出会いもうれしいひと時です。
We met some very nice people on the way...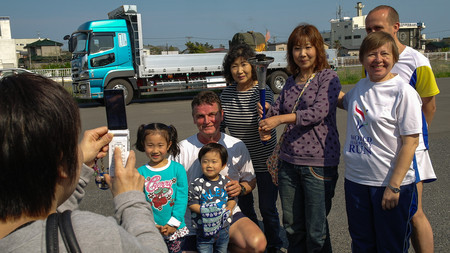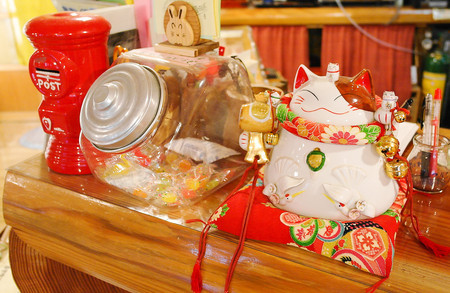 今日から3日間は海岸線を北上します。被災のあとがまだここそこに見られます。
For the first three days we will run up north along the coast line where the severe damages of the tsunami are still quite visible...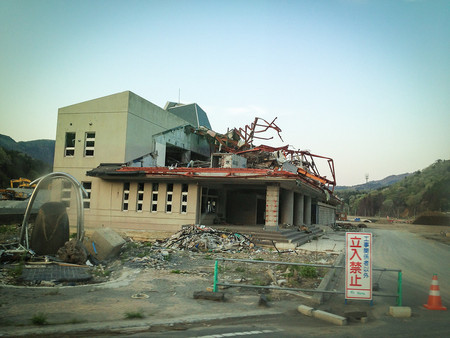 被害にあわれた方、ご家族の方に心からお悔やみを申し上げるとともに、一日も早い復興をお祈りいたします。
Our heartfelt condolences to the victims and their dear ones. We pray for the communities' quick recovery and revival.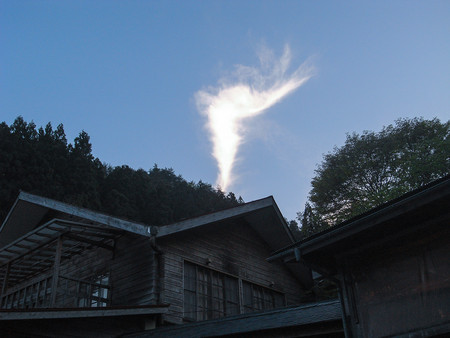 一日の疲れを癒す宿に到着。石巻の追分温泉旅館です。山間にある昔ながらの良さを保つ旅館。リーズナブルな値段にすばらしいお料理に、外国からのランナーも感激。
We reached Oiwake Onsen Ryokan, a traditinal inn for the night's stay. Their price is extremely reasonable for their nice hot spring bath and amazingly delicious food.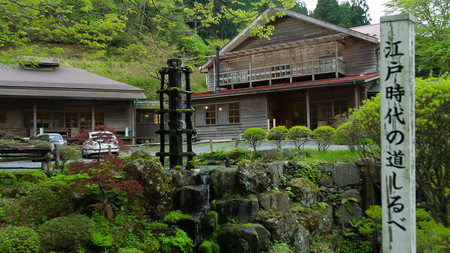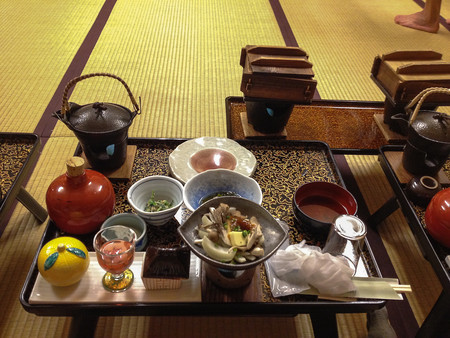 各国から集まってくれたランナーも疲れを存分にいやし、おなかも大満足の夜となりました。
Our tired bodies and hungry tummies are equally satisfied and soothed now.
Video Message from Dr. Davidson Hepburn, President (2009 - 2011) of the General Conference of the United Nations Educational, Scientific and Cultural Organization (UNESCO) for 25th Anniversary of the World Harmony Run and a vision for the decade: "Toward a Oneness-World".
Full Text of the 25th annversary message and link to 25 language informal Translations: http://www.worldharmonyrun.org/25
or Click on language button for separate youtube videos wth sub titles in varous languages
See also: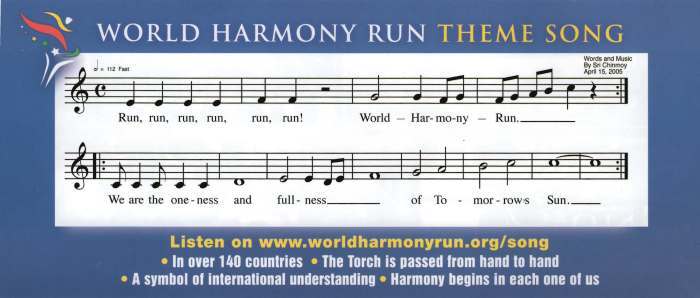 ---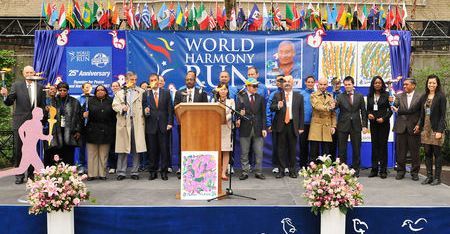 See start of the International 25th Anniversary Celebration across from the United Nations at Dag Hammarskjold Plaza in New York.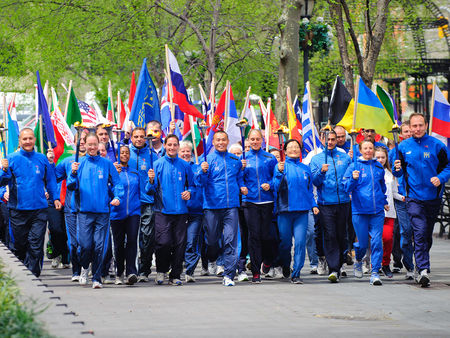 On 27th April 2012. in many cities around the world, special events marked the WHR 25th Anniversary
---
Distance: 100km
Team Members:
Ashirvad(Brazil), You(Japan), Sudasa(Japan), Purnendu(Canada), Harashita(Japan), Jyotirmala(Japan), Urdhacheta(Singapore), Pedja(Serbia), Yahva(Japan), Akanda(Mongolia), Abhisar(Czech), Irina(Russia), Krutananda(Japan), Pramiti(Japan)