Moldova 30 July: Soroca - border / Ukraine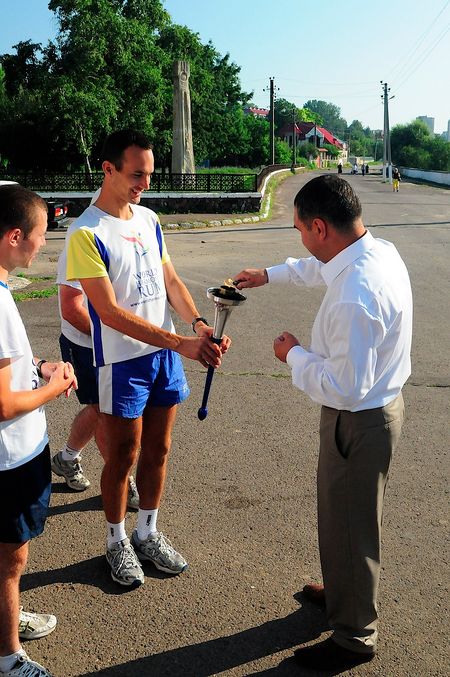 The Mayor of Soroca started us off, by lighting the torch for us.
Primarul din Soroca a dat startul, aprinzând pentru noi torţa.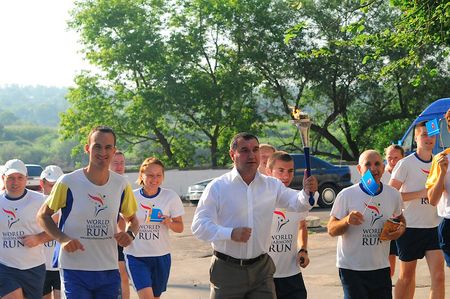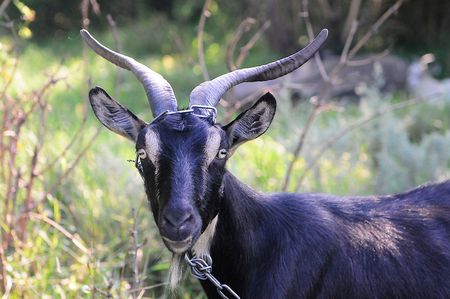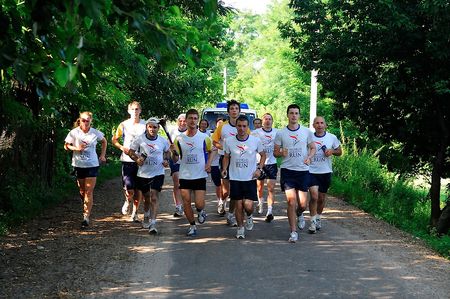 The journey towards Ukraine then began.
Şi a început călătoria spre Ucraina.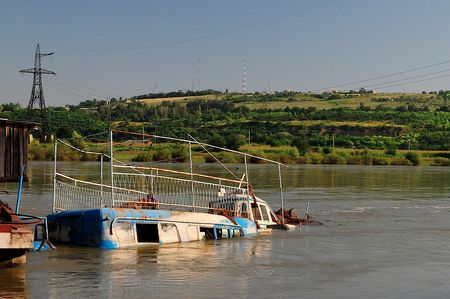 Oops...
Opaaa...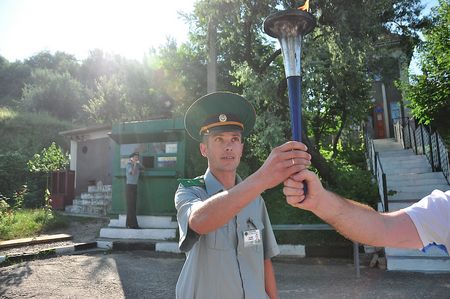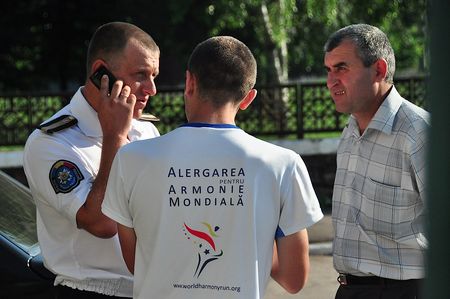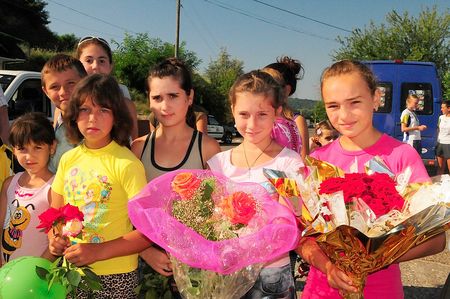 We were met with flowers and gifts in Cosauti, at the border with the Ukraine.
La frontiera cu Ucraina din Cosăuţi am fost întâlniţi cu daruri şi flori.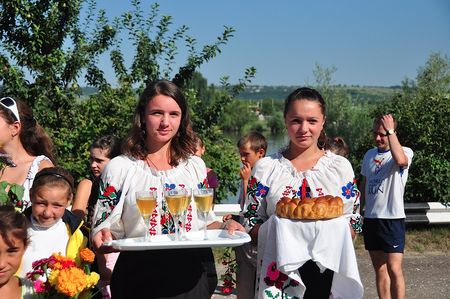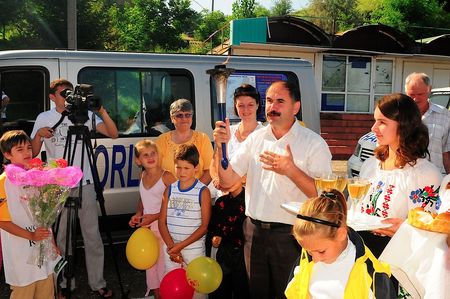 Thank you to everyone in Moldova, for your support.
Mulţumim tuturor celor din Moldova pentru sprijin.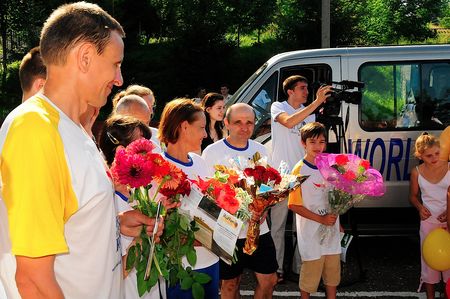 We could barely hold all the flowers we received.
Abia dacă puteam ţine toate florile pe care le-am primit.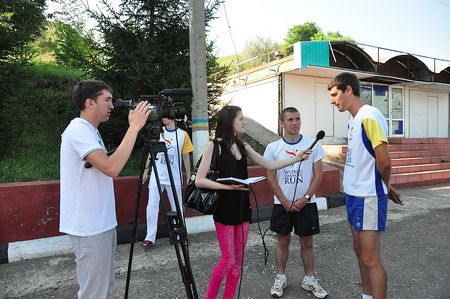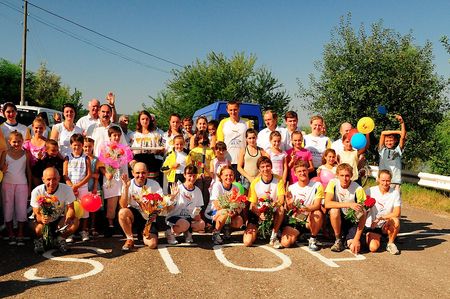 Group picture at our final meeting in Moldova.
Fotografie de grup la ultima noastră întâlnire din Moldova.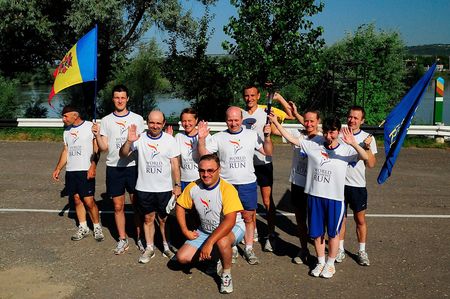 The Moldovan team was a lot of fun to run with, and brought great energy with it.
Echipa din Moldova ne-a adus multă bucurie şi energie.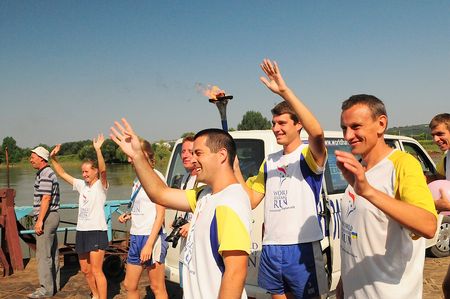 Farewell Moldova!
Cu bine, Moldova!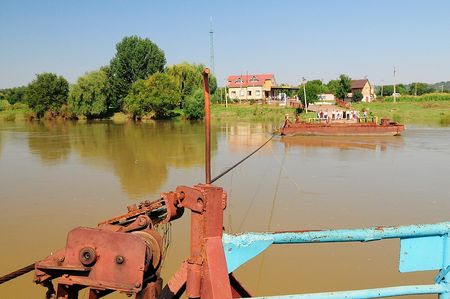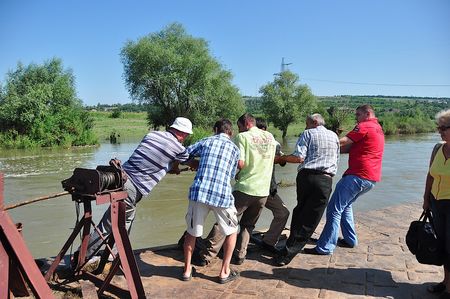 Our barge made it across with us and our cars, thanks to the help of some passengers.
Cu ajutorul câtorva pasageri, barca ce ne ducea pe noi şi maşinile noastre a traversat râul Nistru.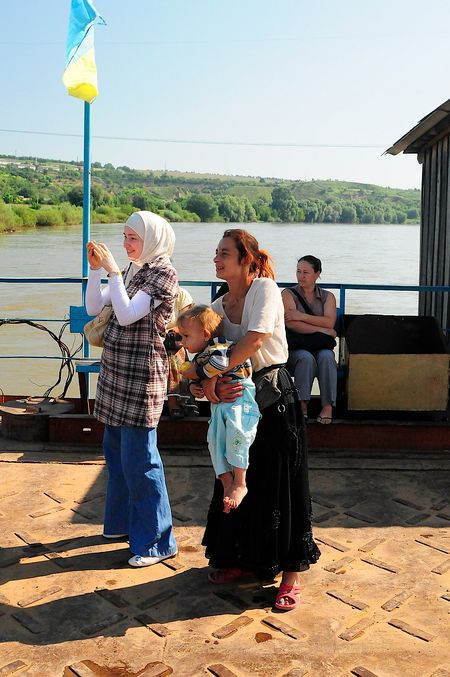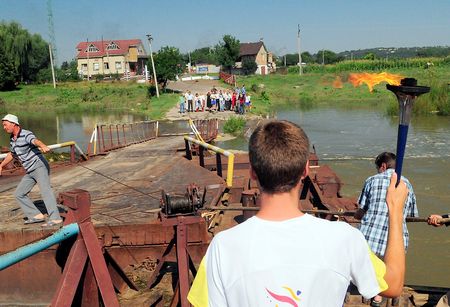 Seconds away from Ukrainian soil.
Doar câteva secunde au mai rămas până să călcăm pe pământ ucrainean.
---
Distance: 12 km
Team Members:
Apaguha Vesely (Czech Republic), Roos de Waart (Netherlands), Zach Saltzman (USA), Manjula Lecordier (France), Zoltan Theobald (Hungary), Natalia Lehonkova (Ukraine), Dima Lehonkov (Ukraine), Ulvis Kassalietis (Latvia), Gints Peleckis (Latvia), Himadri Kavai (Hungary), Vera Balonishnikova (Russian Federation)
Harmonemail:
You can send a message to the runners or read the messages.
Gallery: See more images!