Slovakia 10 May: Muran - Podbrezova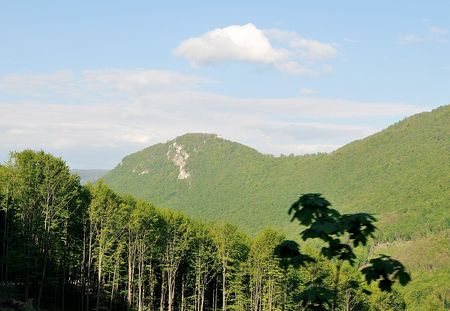 Our first view in the morning was Muran castle in the distance. This is the highest castle in Central Europe (938m).
Náš prvý ranný pohľad smeroval na hrad Muráň týčiaci sa v diaľke. Je to najvyššie položený hrad v strednej Európe (938m n.m.).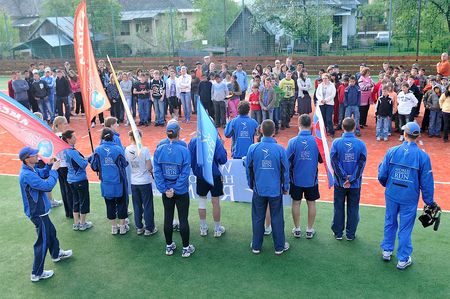 Our first destination was Primary School in village Muran.
Našou prvou zastávkou bola základná škola v obci Muráň.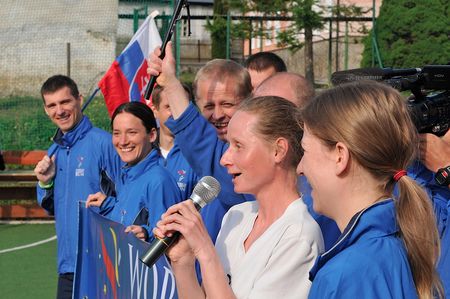 Natalia sings a traditional Ukrainian song...opera style.
Natália spieva tradičnú ukrajinskú pieseň operným štýlom.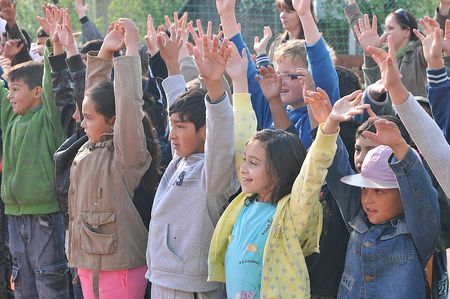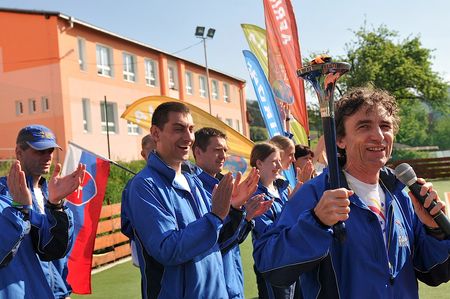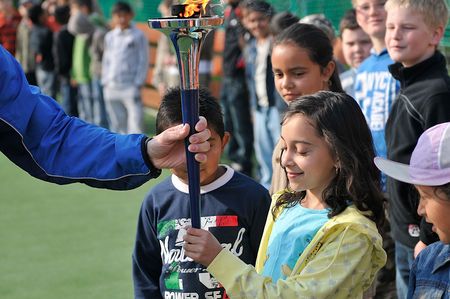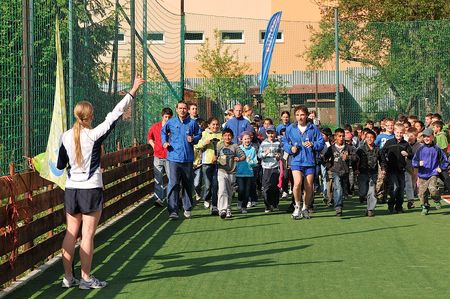 The children "run around the world". Ujjwala welcomes them to Asia.
Deti bežia "okolo sveta". Ujjwala ich víta v Ázii.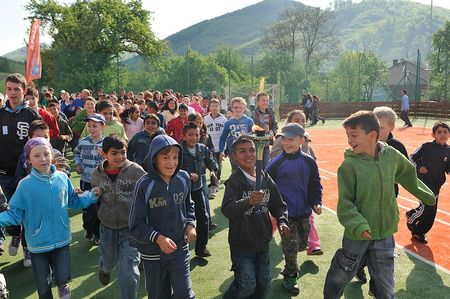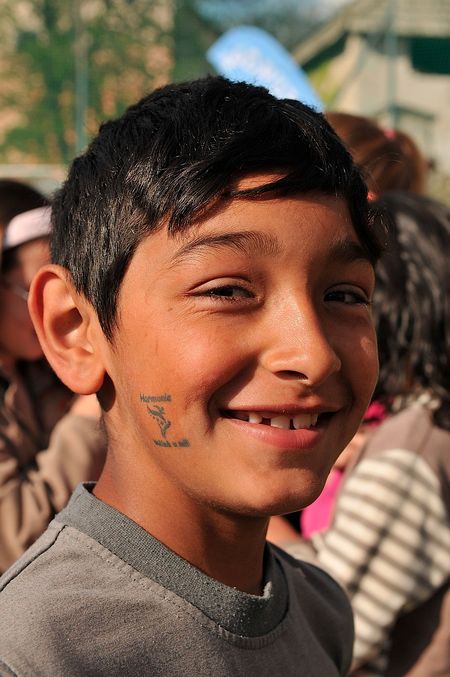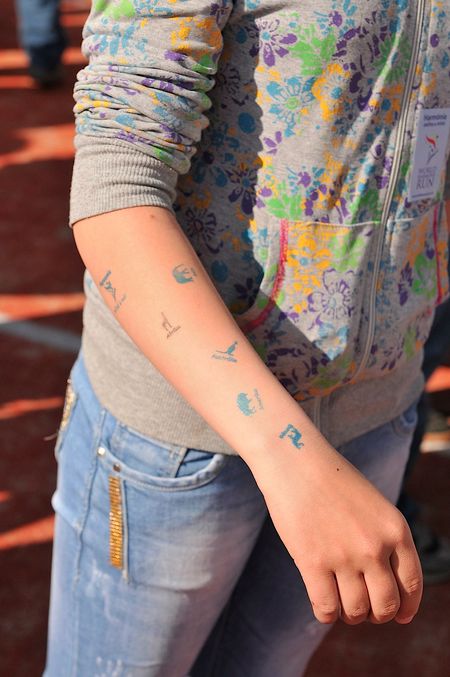 Global passport stamps.
Pečiatky do celosvetového pasu.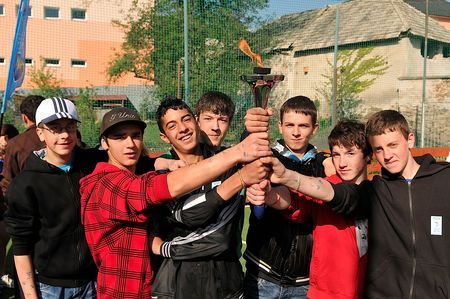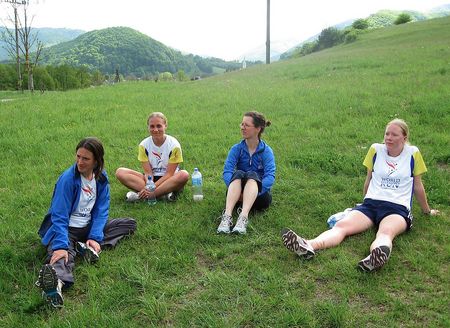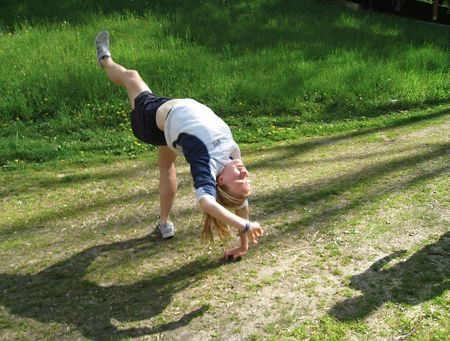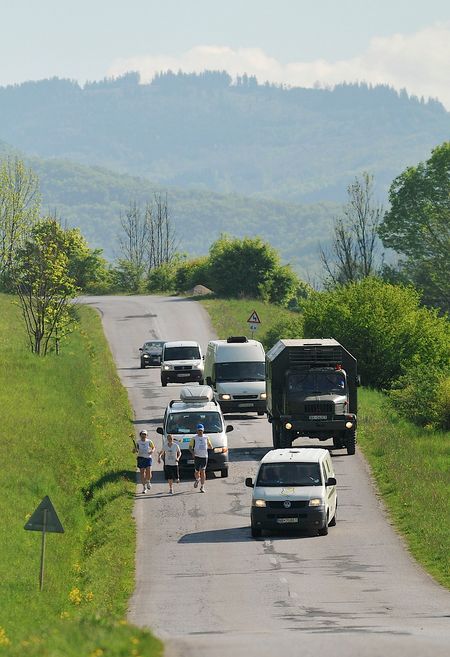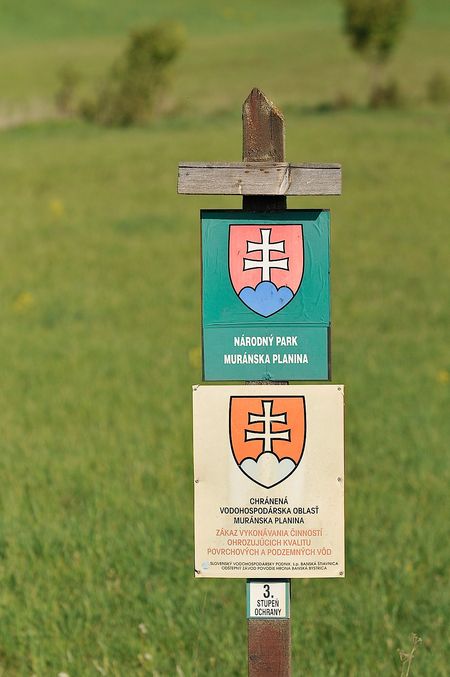 The Muran National Park feels like running through a fairy tale scene, situated in a picturesque mountain region.
Bežať Muránskou planinou je ako bežať rozprávkovou krajinou situovanou v malebnom horskom regióne.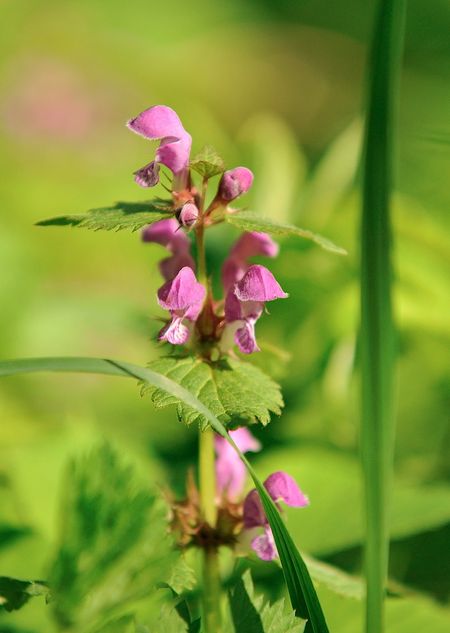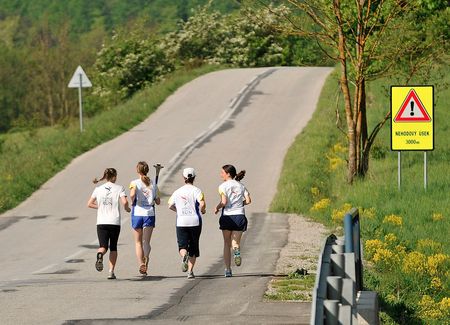 In good company on the undulating foothills.
V dobrej spoločnosti sa aj do kopca beží ľahko.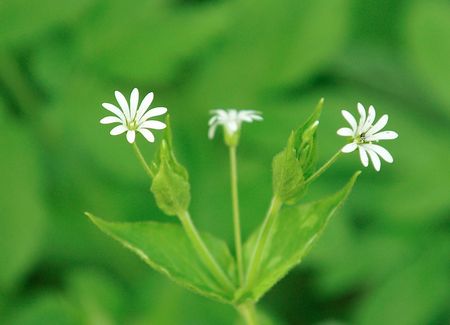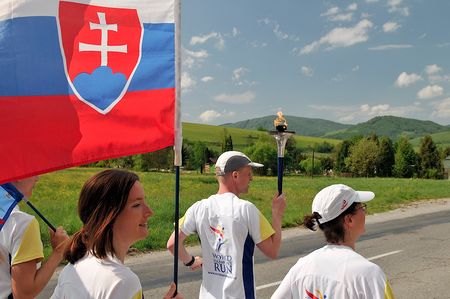 Ayodhika enthusiastically hoisting her national Slovakian flag.
Ayodhika hrdo nesie slovenskú národnú vlajku.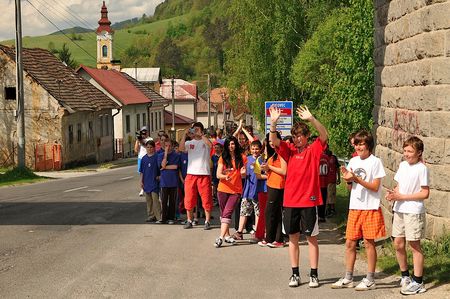 Children from Tisovec primary school leading the torch into the town.
Deti zo základnej školy z Tisovca privítali vo svojom meste bežcov s pochodňou.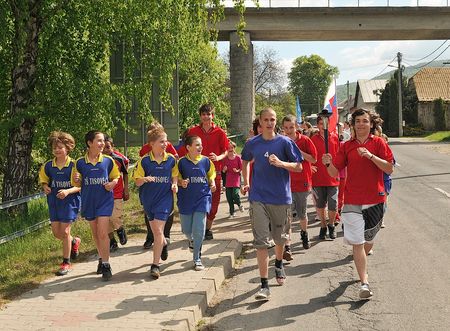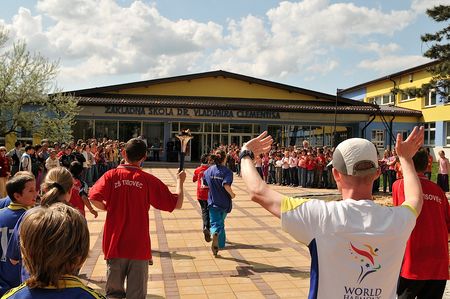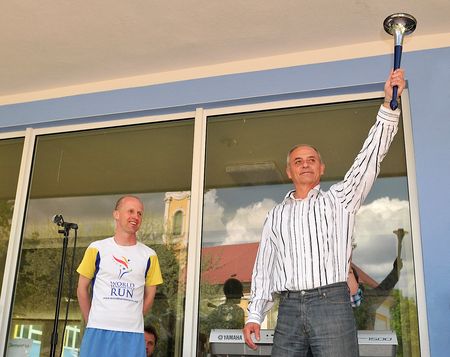 Principal of the primary school in Tisovec Mr. Klement Kéry.
Riaditeľ základnej školy v Tisovci Mgr. Klement Kéry.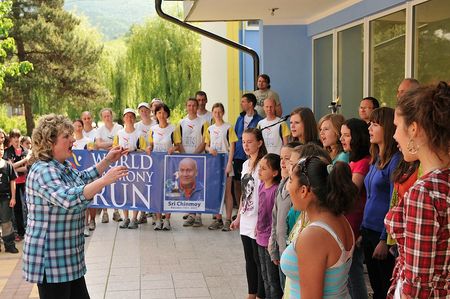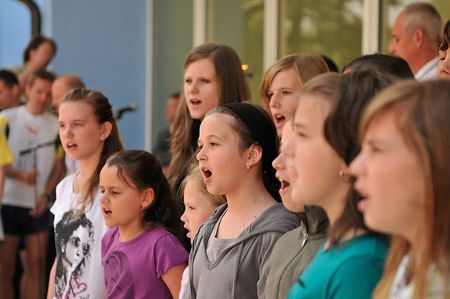 Fantastic choral symphony.
Fantastická spevácka symfónia.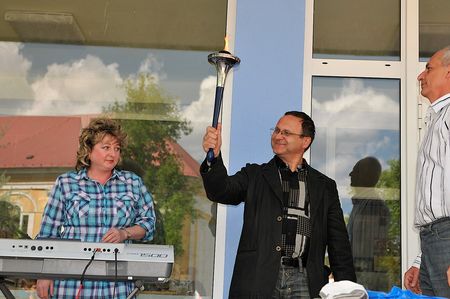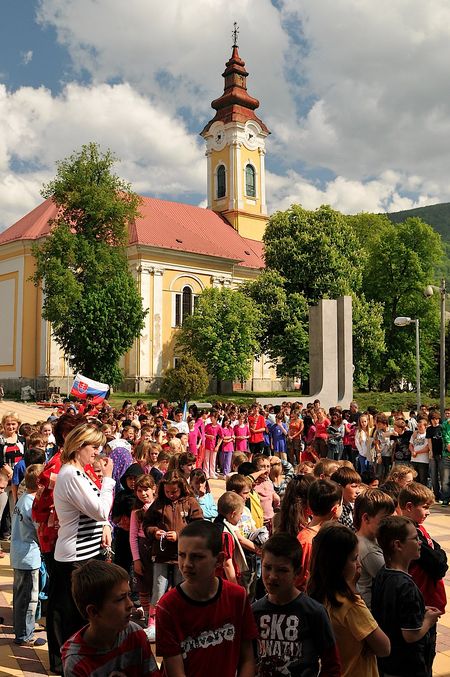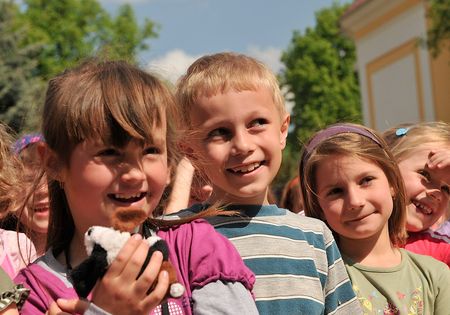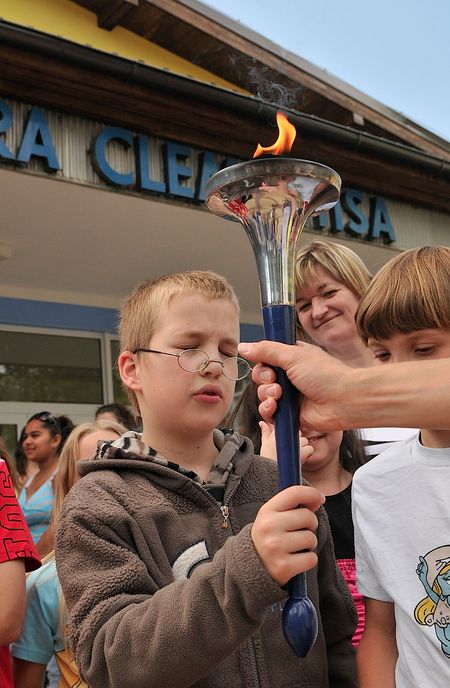 Sincere wishes for peace.
Úprimné priania pre mier.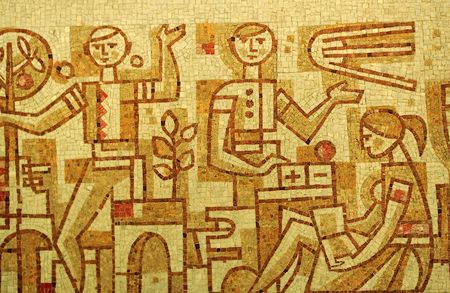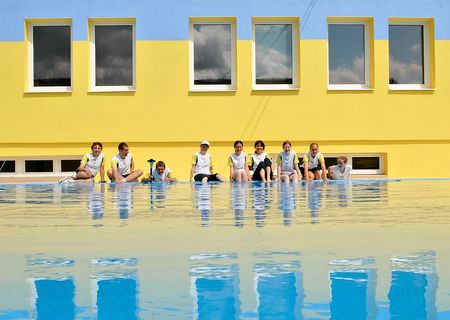 This school has excellent sporting facilities which are made available for other schools as well as the public to use. The principal expressed his belief of the importance of physical fitness in the community.
Táto škola má špičkové športové vybavenie, ktoré je prístupné ako pre iné školy, tak aj pre verejnosť. Riaditeľ školy
je presvedčený, že fyzická zdatnosť hrá v spoločnosti veľmi dôležitú úlohu.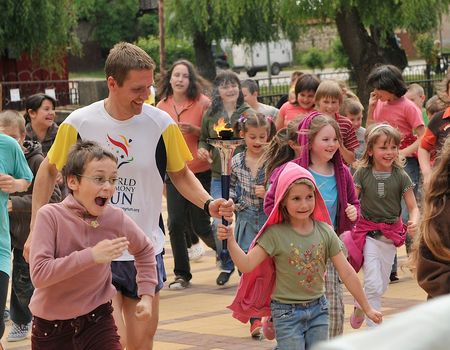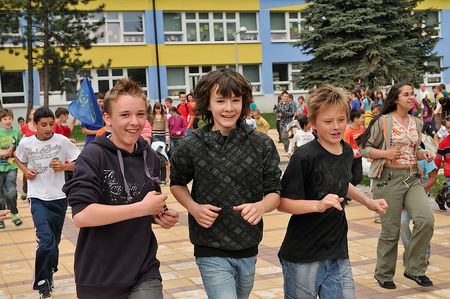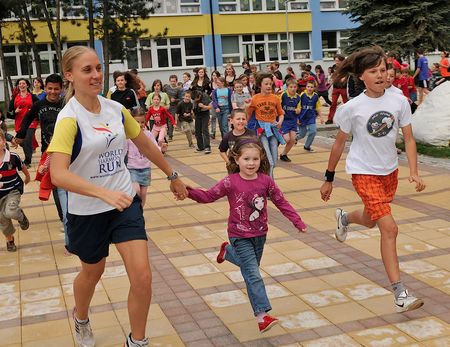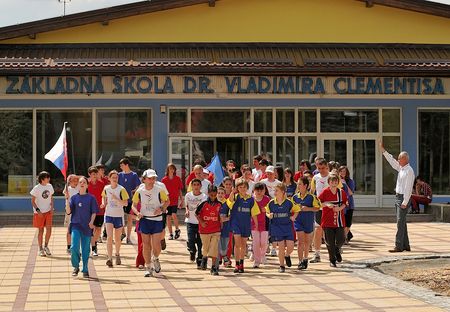 Running enthusiasts join as we depart.
Spolu s nami odbiehala skupina nadšených detí.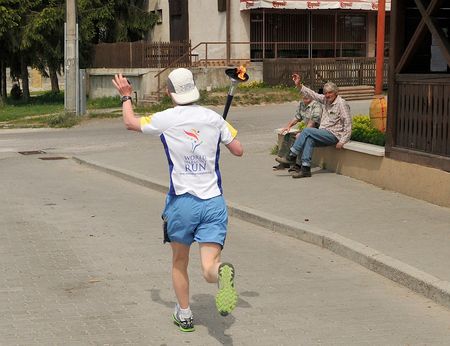 The beautiful and rich countryside - in the green heart of Slovakia.
Nádherná pestrá krajina v zelenom srdci Slovenska.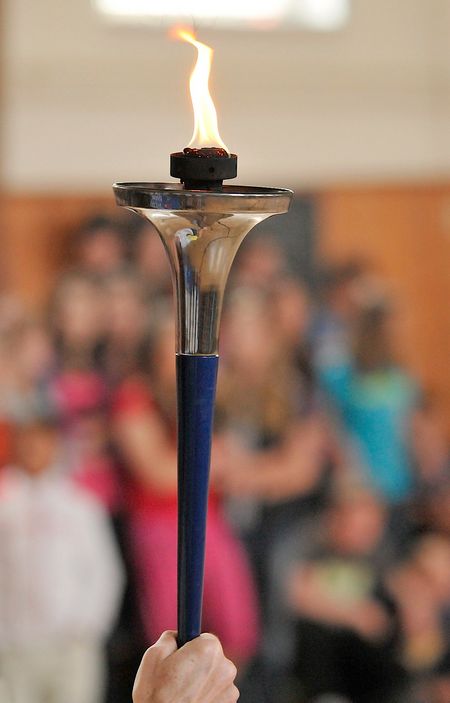 The rising flame, symbolic of humanity's yearning for a peaceful world.
Stúpajúci plameň - symbol ľudskej snahy po mieruplnom svete.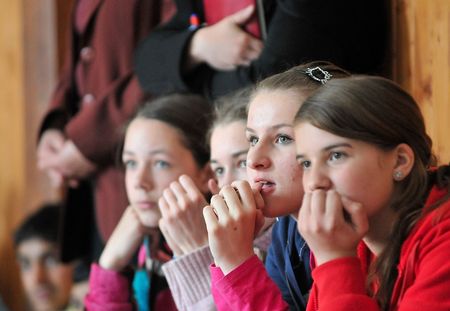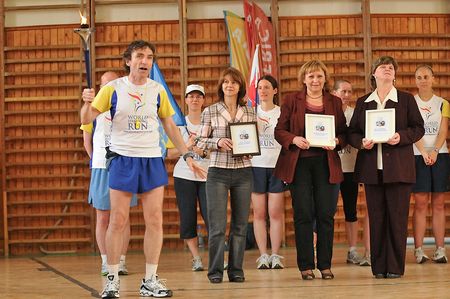 Recognising the Mayors of Pohronska Polhora and Michalova and the principal of Pohronska Polhora primary school for their services. These ladies are the proof that Harmony is not just a word.
Ocenenie starostiek obcí Pohronská Polhora a Michalová a riaditeľky základnej školy v Pohronskej Polhore za ich prínos k vytváraniu harmónie v spoločnosti. Tieto dámy sú dôkazom toho, že harmónia nie je len slovo.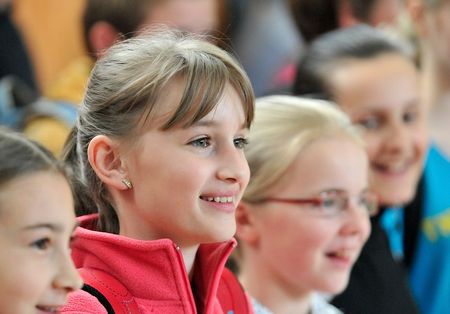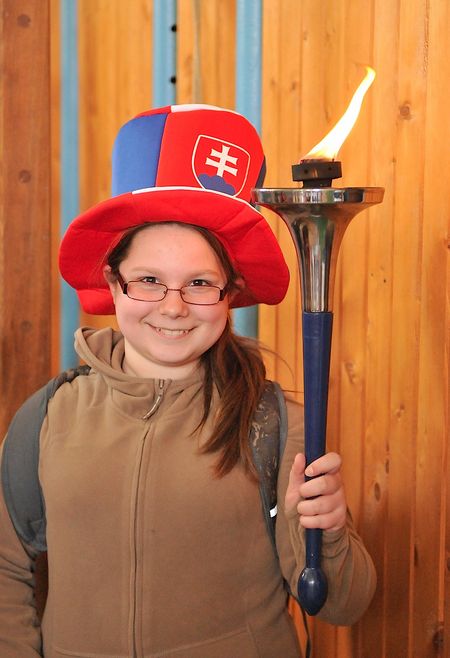 The World Cup for Ice-Hockey is currently being held in Slovakia. We are seeing many patriotic supporters on our journey.
V tejto chvíli sa na Slovensku konajú Majstrovstvá sveta v hokeji. Na ceste sa stretávame s mnohými nadšenými slovenskými fanúšikmi.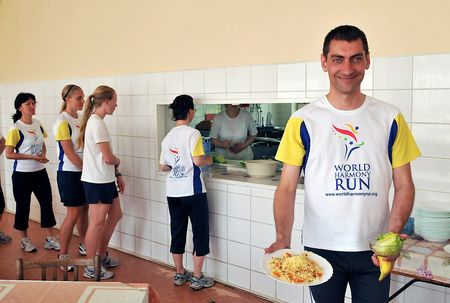 A generous and sumptuous feast provided by the school.
Na škole bola pripravená štedrá hostina.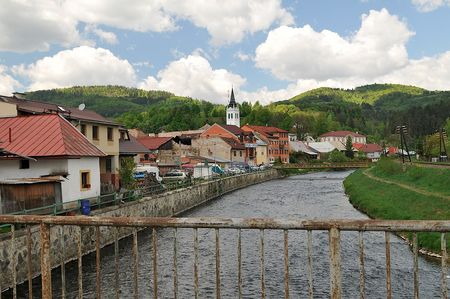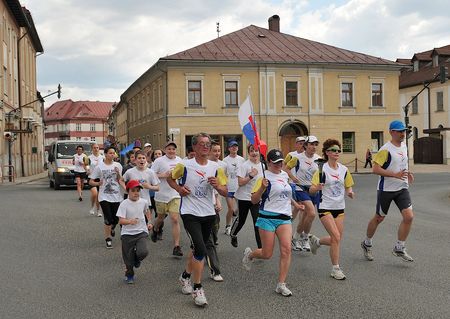 Local runners joined the team from Michalova to Brezno.
Miestni bežci sa pridali k tímu a bežali z Michalovej až do Brezna.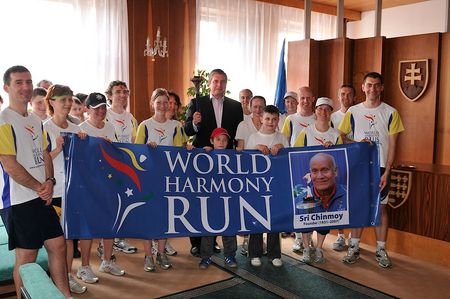 The Mayor Mr. Jaroslav Demian in the City Hall.
Primátor Brezna Ing. Jaroslav Demian s bežcami na radnici.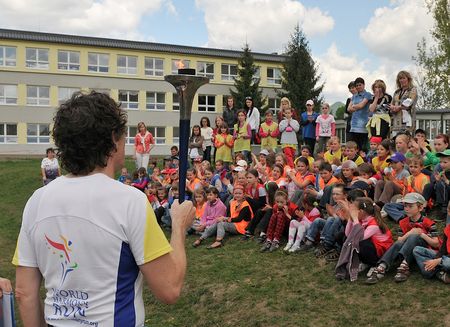 Moments of peaceful reflection at Primary School Jarna in Brezno.
Chvíľa harmónie na základnej škole Jarná v Brezne.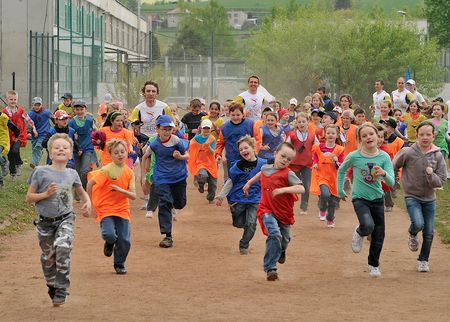 Out run by the kids!
Všetky deti nás predbehli!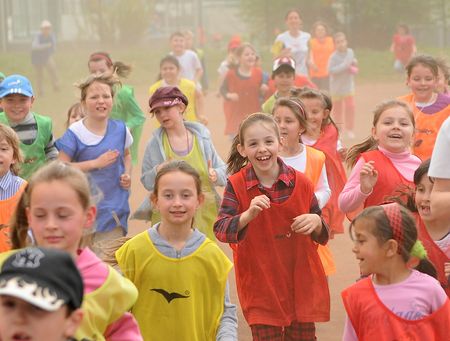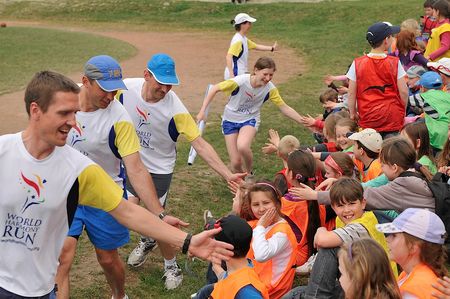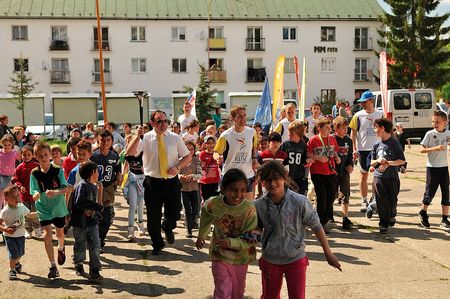 The Mayor of the village Valaska joins us running towards the City Square.
Starosta z Valaskej s nami obehol celé námestie.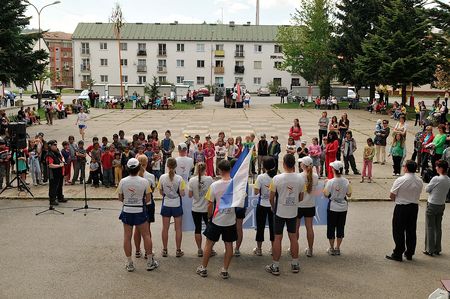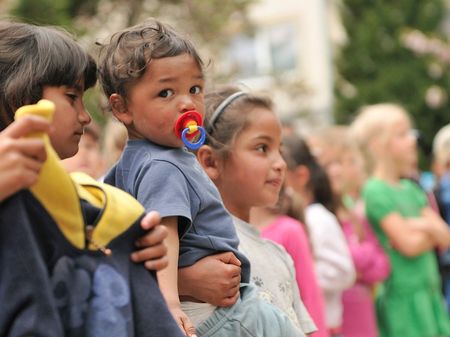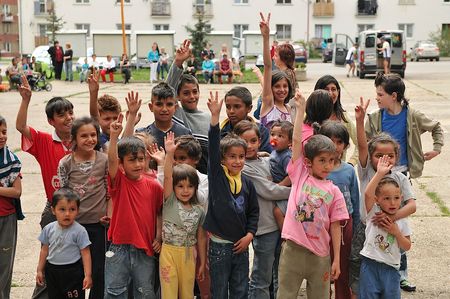 These kids are cool!
Super decká!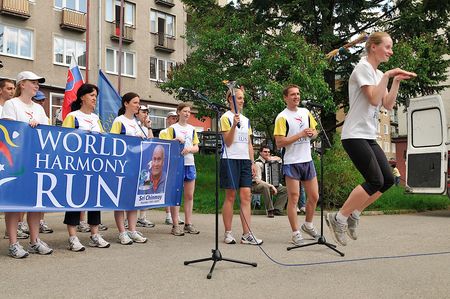 Natalia's dynamic kangaroo impression.
Natalia hrá klokana veľmi živo.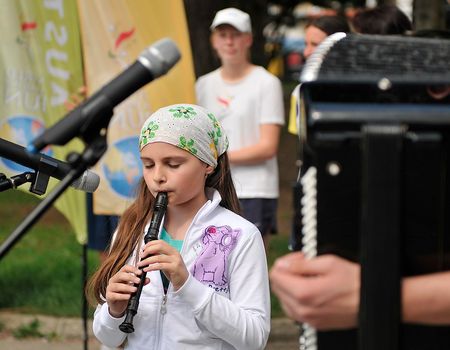 The audience was entranced by her soulful rendition of the World Harmony Run song.
Publikum bolo unesené s jej výnimočnou interpretáciou piesne Svetového behu harmónie.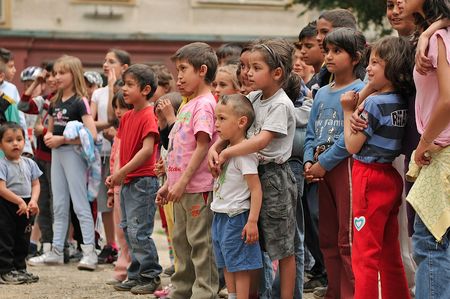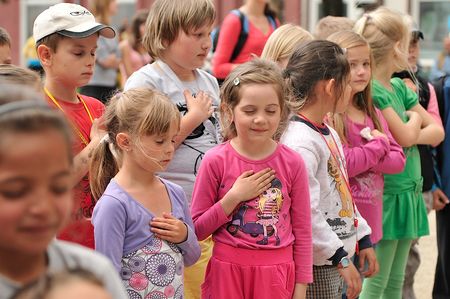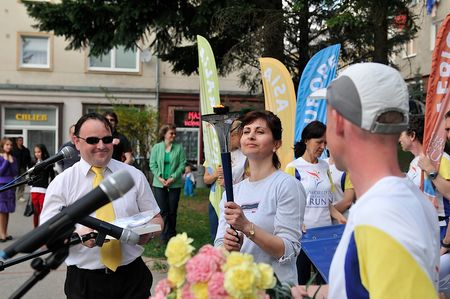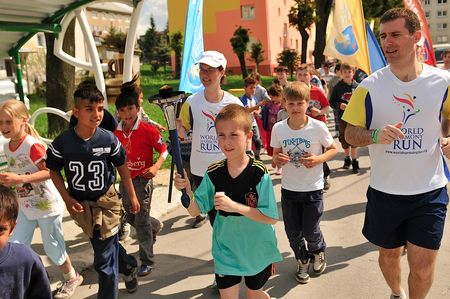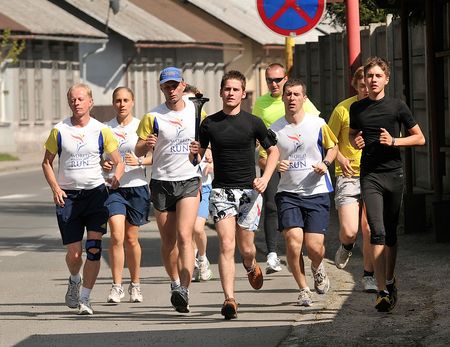 New accompanyments.
Nové bežecké posily.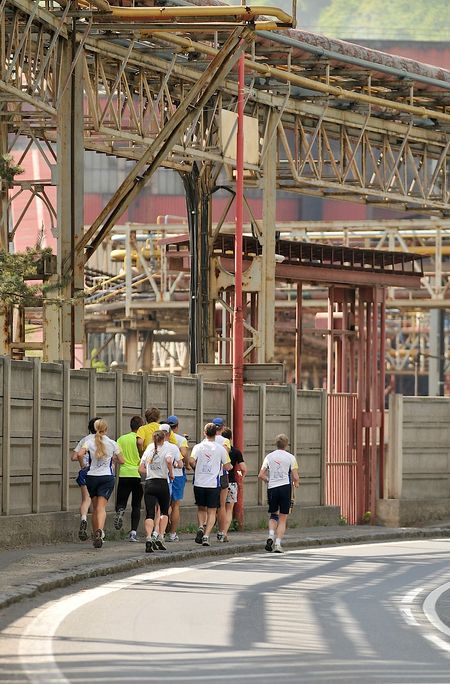 The Mayor Mr. Kardhordo holds the torch, leading us through the scenic village of Podbrezova.
Starosta Mgr. Kardhordó držiac pochodeň nás previedol Podbrezovou.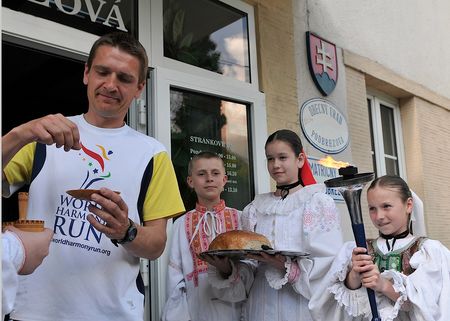 After an incredible folk duet by two sisters the traditional offering of bread and salt was made as we entered the City Hall.
Po úžasnom folklórnom duete dvoch sestier nás pri vstupe na obecný úrad privítali tradičným slovenským spôsobom - chlebom a soľou.
The Mayor's comments were extremely moving. He spoke about harmony and humanity, concluding that the final destination is peace.
Starostove slová boli dojemné. Hovoril o harmónii a ľudskosti a o tom, že náš spoločný cieľ je "stanica Mier".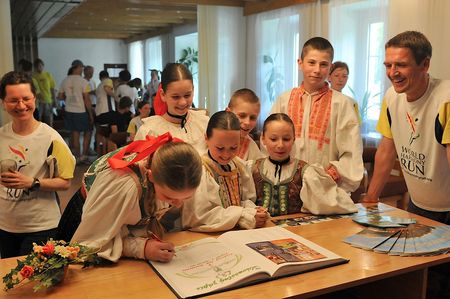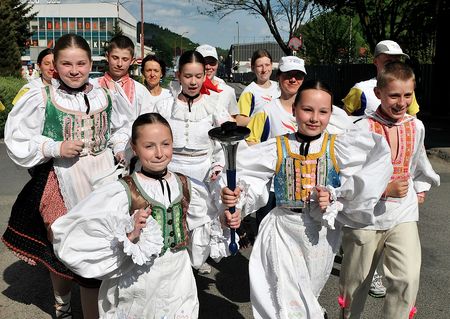 "A moment's truth
Can and shall make the world beautiful.
A moment's peace
Can and shall save the world.
A moment's love
Can and shall make the world perfect."
~ Sri Chinmoy
"Okamih pravdy
môže a aj urobí svet nádherným.
Okamih mieru
môže a aj zachráni svet.
Okamih lásky
môže a aj urobí svet dokonalým."
~ Sri Chinmoy
---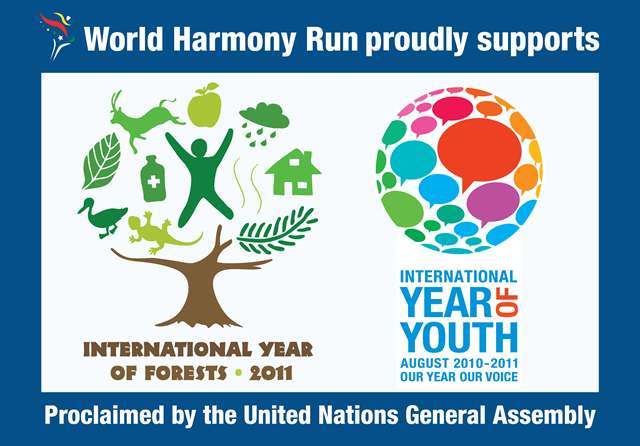 The World Harmnoy Run proudly supports the International Year of Youth (IYY) and the International Year of Forests (IYF) proclaimed by the United Nations General Assembly.
See also recent Youtube video which illustrates IYY slogan "Our Year Our Voice"  International Year of Youth - Zambia World Harmony http://www.youtube.com/watch?v=w6qehMiIWuYRun
---
Distance: 52 km
Team Members:
Apaguha Vesely (Czech Republic), Shobhavati Davies (New Zealand), Nataliya Lehonkova (Ukraine), Ujjwala Mettrick (New Zealand), Josef Sverma (Czech Republic), Ananda-Lahari Zuscin (Slovakia), Danica Cernakova (Slovakia), Petra Kasperova (Czech Republic), Viliam Segeda (Czech Republic), Padyatra Komak (Slovakia), Jan Stanko (Slovakia), Ayodhika Chochlikova (Slovakia), Devatulya Sulekova (Slovakia), Vlado Kulisek (Slovakia), Zdenko Michalec (Slovakia), Kuladipa Babusik (Slovakia), Marek Novotny (Slovakia)
Harmonemail:
You can send a message to the runners or read the messages.
Gallery: See more images!